PBX Systems are becoming more popular – and adopted by businesses – because they are scalable and highly flexible. In today's business world, you need to adopt the latest automation and business management tools to stay in the limelight, and PBX systems are one of such tools to get.
PBX, short for Private Branch Exchange, is a business telephone system that powers an organization, agency, or company to foster effective internal and external phone communication with fewer phone lines. Apparently, the growth of a business is somehow tied to "effective communication" in-between the employees, and also with stakeholders or clients.
With the help of PBX phone systems, companies can leverage advanced technologies to ensure effective communications at all levels. Actually, PBX differs from VoIP, but you can integrate the two, to achieve more effective results.
Types of PBX Phone Systems
There are basically two types of PBX phone systems: Traditional PBX systems and virtual (cloud-based) PBX systems. Mainly, the cloud-based PBX systems are called VoIP systems and are provided by
The Best Virtual PBX Services
Virtual PBX systems are cost-effective, easily accessible, and typically come with more features. There are quite many companies that offer virtual PBX services; however, these ones listed below are the "best."
GoToConnect
Nextiva
Vonage
Mitel
RingCentral
The 10 Best PBX Systems of 2021
Now, here are the top best PBX systems, software, and apps you can integrate into your business to improve internal and external communications.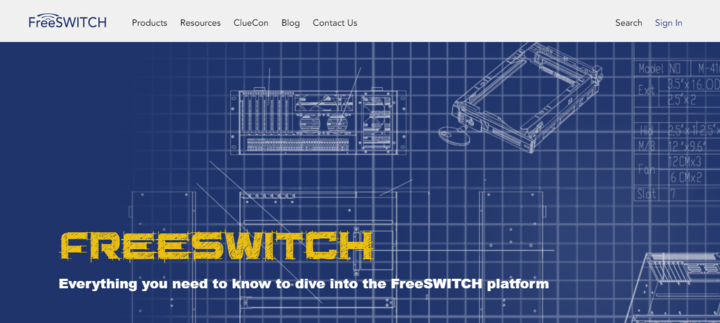 FreeSWITCH is one of the best PBX solutions for businesses available at no cost. It is free and open-source and still integrates a bunch of important features for real-time communication. More so, FreeSWITCH offers Voice over Internet Protocol (VoIP) communication solutions.
The FreeSWITCH platform runs across systems, including Linux, macOS, Windows, and FreeBSD. Furthermore, the FreeSWITCH platform is offered in modules; hence, you'd get to choose the ones that relate to your business need; it's very flexible and scalable.

FusionPBX is a flexible, single, or domain-based multi-tenant PBX, with lots of features to offer. It offers a carrier-grade switch, fax server, call center server, voicemail server, VoIP server, conference server, and lots more. The platform is vast and scalable – suitable for businesses of any size.
However, this PBX service is based on the FreeSWITCH framework, and it is integrable with SignalWire. It provides the demanding functionalities businesses need to foster effective communication at all levels.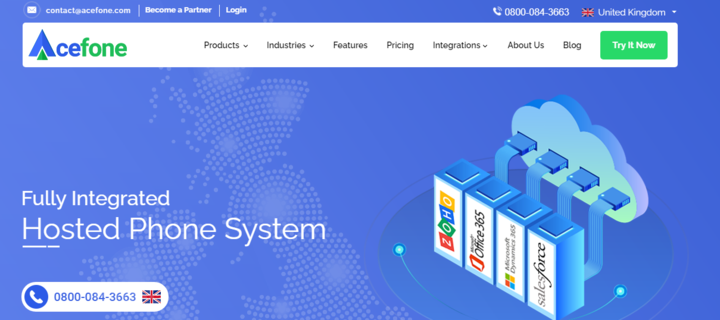 Acefone offers hosted PBX services, along with contact center services. The company is reputable and offers a ton of features in its PBX solutions, which are meant for all kinds of businesses. More so, the company offers cloud telephony services like VoIP phone systems, toll-free numbers, and a lot more.
Interestingly, the Acefone platform runs with 256-bit encryption and can be integrated with over 200 services. This PBX service guarantees 99.99% uptime as it mainly runs through the cloud.

Elastix is a PBX solution designed to run on Linux, Windows, or Raspberry Pi systems. It is a unified communications server software the allows IM, email, IP PBX, faxing, and collaboration functionality. The software features a web interface, and can also serve as a call center solution (with predictive dialing) for businesses.
The new version of Elastix is called 3CX, which integrates so many functionalities into a simplified interface and allows for real-time collaboration. 3CX can run as an on-premise solution or a through to the cloud, self-managed. The features meet the demanding communications need of modern businesses.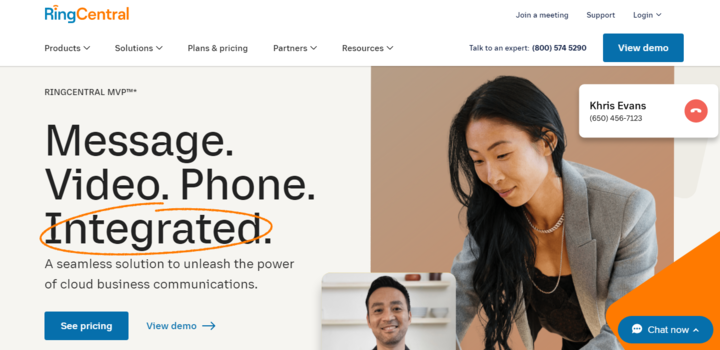 Formerly RingCentral Office, the RingCentral MVP solution is meant for all businesses. It is a comprehensive suite of applications and tools that help to promote efficient communication within and outside an organization.
RingCentral MVP is a cloud phone system, easy to set up and manage. As you may expect, this virtual PBX supports voice and video conferencing features. More so, it supports online meetings and can run across devices – mobile and desktop.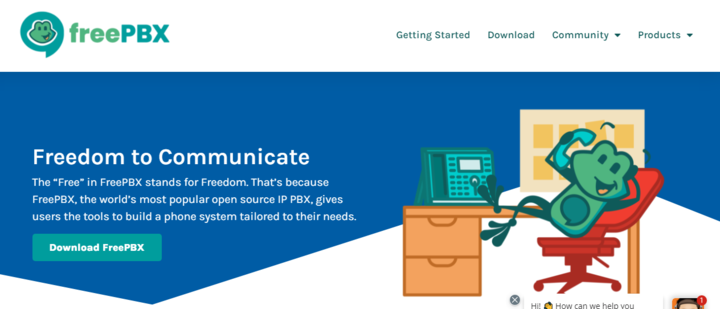 As the name goes, this is a free, open-source PBX solution for businesses. FreePBX, although free, is a feature-rich IP PBX solution, easy to install and use, and maintained by a community of experienced developers.
Interestingly, you can integrate different modules to use this PBX software. It is vast and available for different platforms. FreePBX flaunts an intuitive interface that allows you quick access to the modules and supported tools.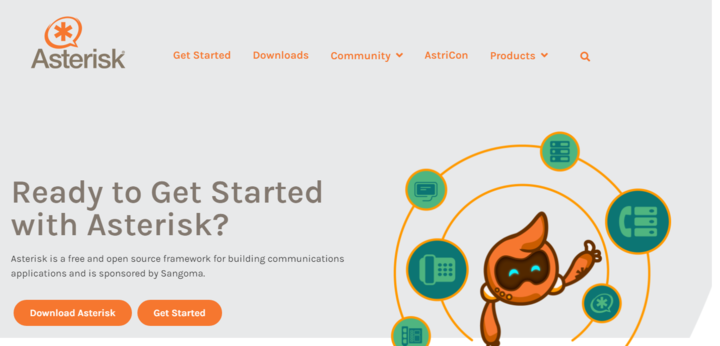 When you talk about free and/or open-source PBX solutions, Asterisk is a compulsory mention. The software helps businesses to run effective communication leveraging modern-day PBX tools and features. The Asterisk software is sponsored by Sangoma, and it is easy to use.
Among the reasons to choose Asterisk is its vast features list, which definitely meets the demanding communication needs of modern businesses. More interestingly, you'd never get to pay for using this PBX software.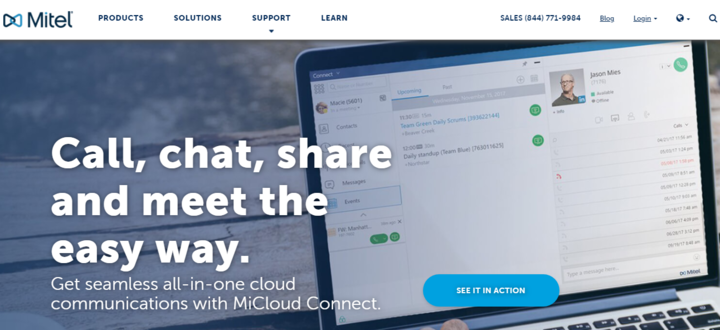 Developed by Mitel, MiVoice Business is a reliable on-premises PBX system with several features to offer. It also supports integration with other businesses solutions to meet organizational needs. The MiVoice Business platform offers voice, mobility, messaging, conferencing, and collaboration tools.
Thanks to the rich PBX features of this software, it is ideal for both small and big businesses. It provides advanced call controls, as well as mobility and IP desk phone features. You can further pair this software with other Mitel software solutions.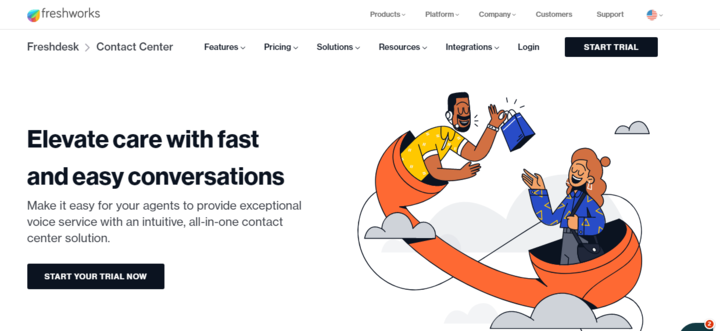 Formerly FreshCaller, the Freshdesk Contact Center software is a feature-rich PBX system for companies and organizations. It runs through the cloud, and as such, it is accessible on mobile devices and computer systems; thus, promoting remote communications and collaboration.
Apparently, Freshdesk Contact Center provides you with a suite of business phone communication tools to take your business phone call experience to another level.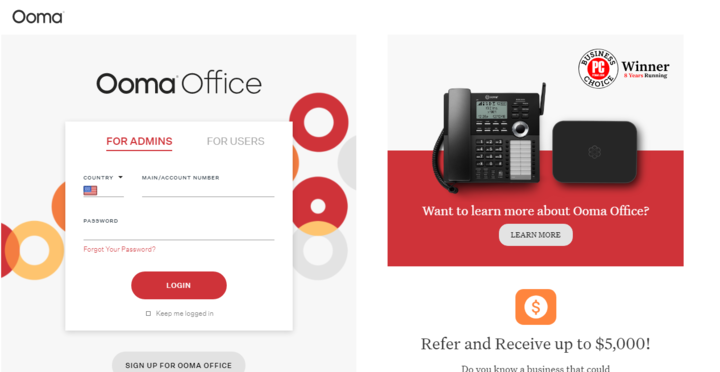 With features like unlimited calls in the US, Mexico, Canada, and Puerto Rico; free number transfers; and cheap international phone call prices, Ooma Office is one of the best PBX systems for small, medium, and enterprise businesses. Generally, you're getting about 40 different features with Ooma Office.
What More?
Even with the advent of VoIP solutions, PBX systems are still valid and being used by many companies. PBX solutions keep getting better, integrating more features and supporting more functionality. These PBX solutions are feature-rich, and you should consider them first. Hopefully, this article explains all you should know about Private Branch Exchanges (PBX).