Smart TVs are a good option for techies and non-techies alike, but smarter TVs, such as AI-powered Android TVs, are "a much better option" for viewers of all classes. There is no doubt that you can use TV boxes (Roku, FireStick, etc.) to unlock more features of your HDTV, Smart TV, or Curved display TV, but Android TVs tend to provide more flexibility.
The TCL S6500 FHD Smart TV is powered by Android OS; it packs various handy features and looks good for everyone (both techies and non-techies alike). For the few months I've used the TV,  here's my detailed and unbiased TCL S6500 Android Smart TV Review.
Who is TCL?
Well, TCL is a top appliance company that manufactures decent consumer electronic devices and systems. The company is recorded as one of the top TV manufacturers. It was founded in 1981 in Mainland, China, and serves global markets.
TCL televisions are inarguably among the best budget TVs you can buy for your home, school, and offices.
TCL S6500 Android Smart TV Overview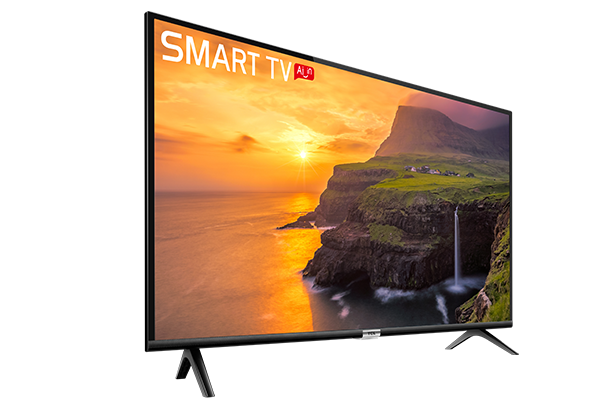 TCL S6500 AI Android Smart TV is a 43 inches Android SmartTV with FHD support and AI technologies for modern capabilities. The TCL S6500 Android TV is capable of running Android programs and has support for Bluetooth, WiFi, Chromecast, and USB devices.
It looks sleek in its trendy design; plus, the specs and features are quite enticing. Let me take you through the features and specs of this impressive FHD Android TV.
Specifications
OS: Android O
Resolution: 1920 x 1080p at 60Hz refresh rate
Res. type: Full HD
Display size: 43 inches
Wireless connections: Wi-Fi (2.4 GHz) and Bluetooth
Connection ports: HDMI and USB
RAM: 1.5GB
ROM: 8GB
Weight: Approx. 7.6kg
Built-in app: yes
TCL S6500 Android TV Price & Where To Buy
The TCL S6500 Android TV is sold for ₦123,000 on Jumia or Konga online stores. The price can be less or more, depending on the store or the seller you're buying from.
The copy that's used for this review is bought directly from Jumia for an amount far lesser than the quoted amount. It is also available in different offline stores in various countries where TCL is sold or popular among the consumer electronic dealers.
The Features
Here are some of the notable features of TCL S6500 FHD Android Smart TV and how they affect user's day-to-day viewing experiences.
1. Aesthetic Design
TCL S6500 Android TV flaunts a sleek architecture. It would definitely blend with any home decor. This TV features a Thin Bezel display; it is ultra-slim and well-structured. More so, the stand design compliments the simplicity of this TV for a superb viewing experience.
2. Full-HD Display (4K Capable)
Well, you can't expect less from a smart Android TV coming from a reputable brand like TCL. The 43-inch FHD (multi-color) display delivers crisp images with clearer details. Interestingly, S6500 supports HDR for more detailing and clarity and supports Micro Dimming, which analyses your TV content in hundreds of separate zones to fine-tune the brightness and darkness for an immersive viewing experience.
3. Multiple Inputs
S6500 features a bunch of connectivity ports located in the strategic sides of the TV. It has an HDMI 1.4 input port for connecting HD devices and a USB 2.0 port for portable devices.
4. Dolby Audio (5.1 Surround Audio)
You stand to enjoy immersive 5.1 surround sound from this smart TV, thanks to the built-in hi-tech Dolby decoder.
5. Built-in Chromecast
The built-in Chromecast support makes streaming much easier. It allows you to directly stream digital content from Chromecast-enabled devices and platforms to your S6500 TV.
6. Smart Volume
Sometimes, when you switch between TV channels, the sound volume may go higher or lower; this may not be so pleasing. However, the TCL S6500 TV supports "Smart Volume," which automatically adjusts programming volumes as you switch viewing.
7. Easy Access To Android OS Features
As an Android TV, TCL S6500 allows you to voice search, access Google Play movies & TVs, install apps, and more. Amazon Prime, TCL channels, Youtube, YouTube TV, and Netflix are pre-installed on the TV for 4K movie streaming.
8. Sports Mode
For sports fanatics, the Sports Mode enhances your view for immersive live sports viewing or streaming.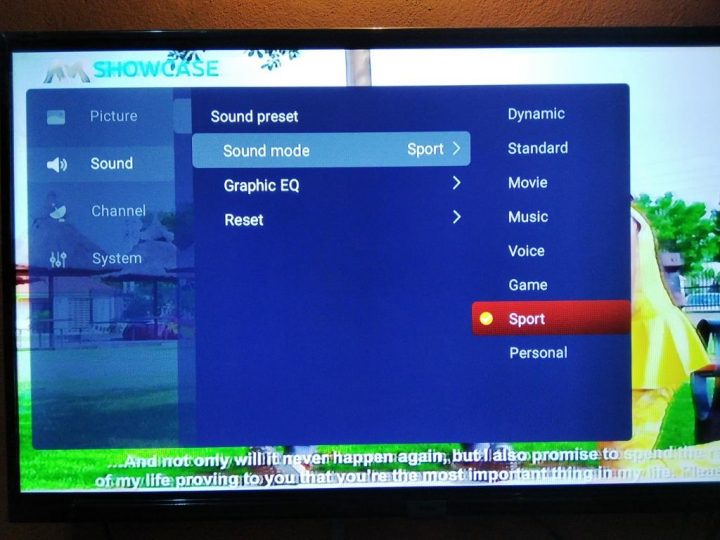 It can be selected by pressing the settings button on the remote control ==> navigate to sounds ==> pick sound presets ==> and select the Sports sound mode from the options displayed.
How To Install and Run Android Apps on TCL S6500 Android TV
This TV comes with an onboard 8GB storage capacity; thus, it is possible to install and run Android applications on the TV. You can watch the video below or read on for tips on how to install app on TCL Android TVs:
Step 1: On your remote control, locate and press the home button (as seen in the image below).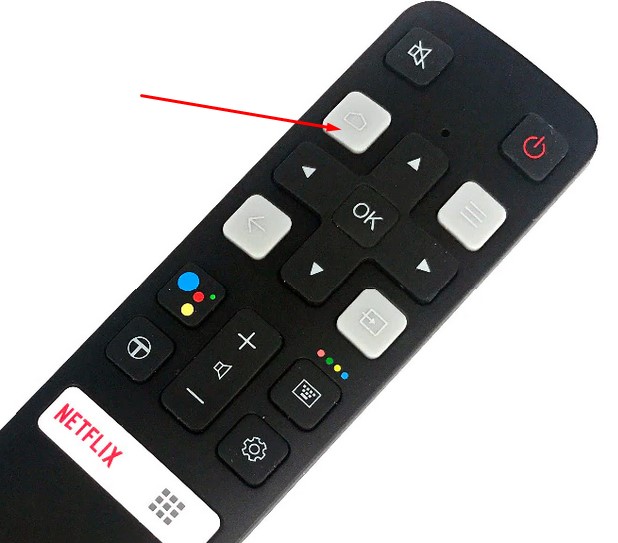 Step 2: Click on apps and then get more apps.
Step 3: Follow the recommendation from Google play store or use the search icon to search for the app you'd like to install.
Step 4: Install the app from the list displayed and use the launch button to start or test run the app.
My TCL S6500 Android TV Review and Verdict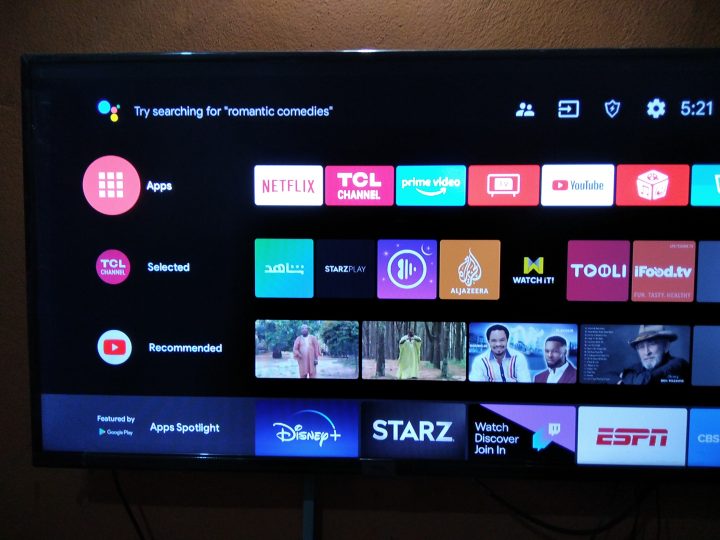 Well, I have been using this Smart TV for a while now and the experience is nothing short of excellent. It connects seamlessly with my smart devices and does internet downloads and Bluetooth transfers quickly.
Together with the steady 4G mobile network signal in my location, I can watch Netflix, YouTube TV, and other content streaming platforms without major lags or video buffering. The gaming experience is stellar even as the wireless gaming pad around here makes it a great experience for everyone else.
So far, I'm super comfortable with the experience and as such would recommend it to anyone that's looking out for an affordable Android smart TV that offers good value for the money that's spent on it.
What More?
TCL S6500 Android TV is hands down a great buy for the price it's sold. It is a sleek, sturdy, and flexible TV with decent features every techie would love to exploit.