Due to the global pandemic situation in 2020, LMS solutions became very much popular and more advanced. LMS, which is the abbreviation of "Learning Management System," refers to an e-platform (online platform) where instructors/teachers gain access to several educational tools to use in teaching their students.
With LMS solutions, everyone can learn without being in a physical classroom. The advent of LMS solutions provides instructors with every item needed in a physical classroom in a virtual one. More so, the global situation of 2020 made LMS solutions advance rapidly. Now, they are used in the educational sector and other markets, including the corporate and medical industries.
There are many reasons why one may need an LMS solution. LMS works for employee training, online teaching, and individual purposes. Yes, the tech is vast and customizable.
10 of The Best Learning Management Systems (LMS)
When looking out for the best LMS solution to use for your need, there are pretty lots of things to consider. However, here is a list of the top best learning management systems to consider first. These ones come with more features, as well as support further integration with other business tools.
1. Google Classroom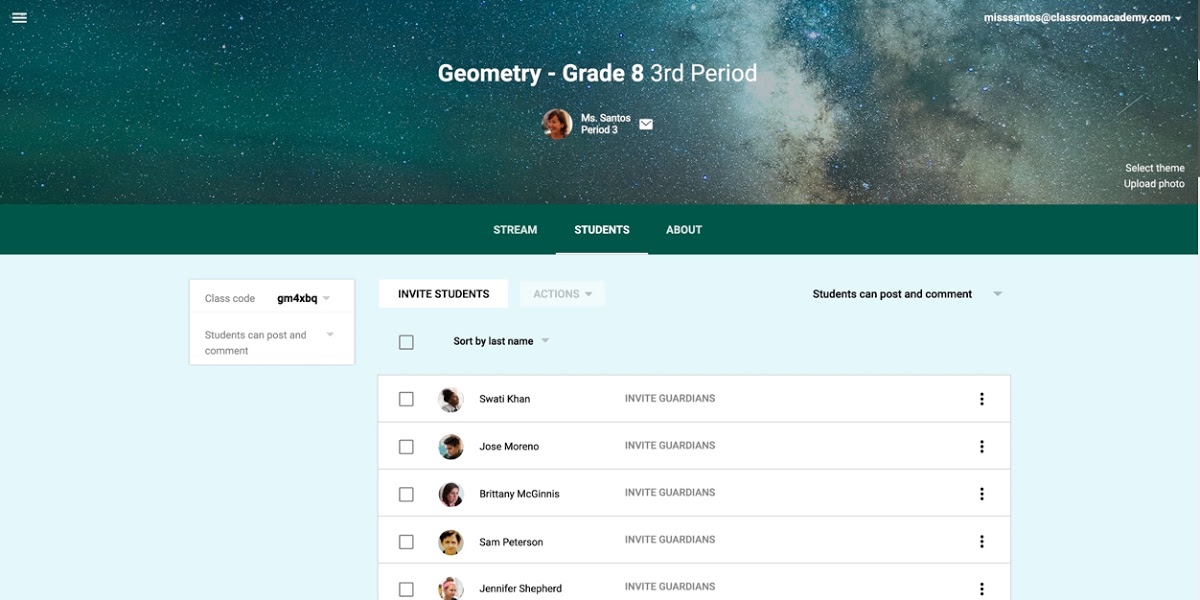 Initially, Google Classroom wasn't intended to serve as an LMS; however, due to the 2020 pandemic, Google improved the system to serve as an LMS. Currently, Google Classroom is inarguably one of the best cloud-based learning management systems. It is available as part of Google Apps for Education.
However, Google Classroom is best for academic institutions only. It is accessible on all devices: computers, tablets, and smartphones. Interestingly, this LMS lets you access other Google products such as Google Docs, YouTube, Google Drive, and many others.

Canvas offers a Learning Management System solution too. The Canvas LMS acts as a next-hand alternative to the Google Classroom. It is straightforward to use and supports third-party integrations for additional functions.
Furthermore, the Canvas LMS interface provides easy access to all educational tools for an effective learning process. It is an open-source, cloud-based system designed for academic institutions and businesses that need an LMS. Video-based learning and collaboration tools are also supported.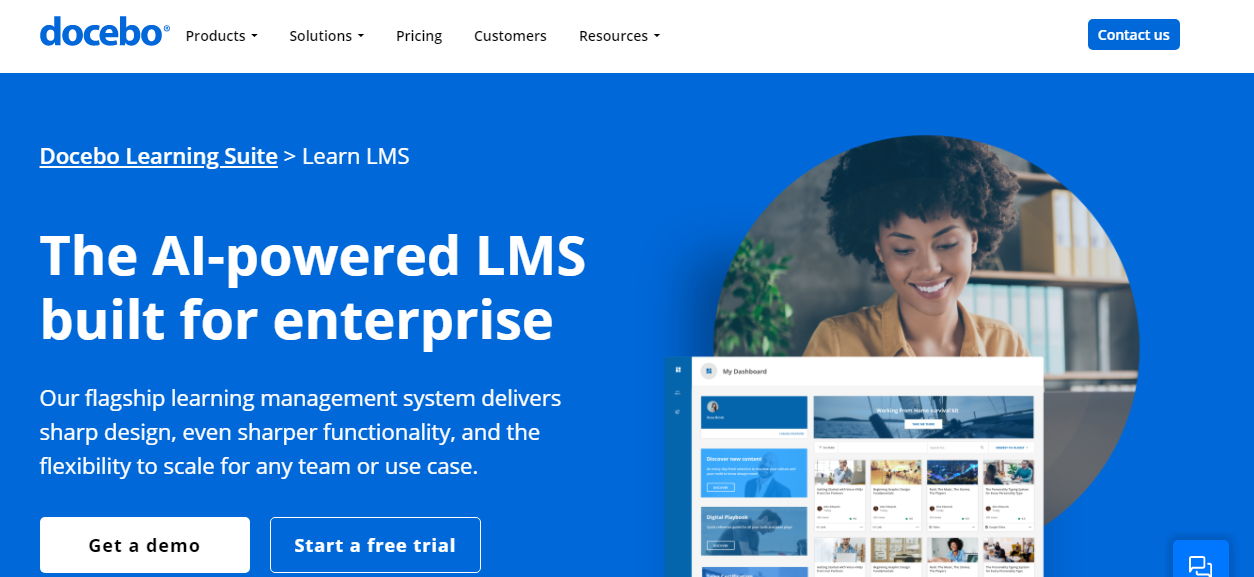 With Docebo Learning Suite, you can create courses, manage them, deliver them to all, and access various tools that let you analyze the impact of what you just taught. Docebo LMS offers a single platform for everything that has to do with online learning. Docebo's AI algorithm powers the suite.
More so, this LMS seamlessly integrates with 35+ external services to offer an all-inclusive learning solution for everyone. With Docebo LMS, you can create audience-specific pages; it also supports some level of automation.

Blackboard Learn helped you to create a virtual learning environment that mimics physical learning settings. It is an LMS solution by Blackboard Inc, web-based, and accessible from any device. The software features a customizable open architecture, course management, and scalable design; you can integrate quite many other student information systems and authentication protocols with Blackboard Learn.
Inarguably, Blackboard Learn is one of the best modern LMS solutions with a clear-cut, fully responsive interface. This LMS is suitable for all kinds of use cases, thanks to the scalable architecture.

Looking for a free yet advanced LMS? Moodle LMS is free and open-source, as well as supports a bunch of advanced e-learning tools. The software is written in PHP and available under the GNU General Public License.
With Moodle LMS, you will get a single robust, secure, and integrated system to exhaust your e-learning practices. More so, this LMS is highly customizable and can be installed on personal web servers if need be. Moodle is very much flexible and versatile to use.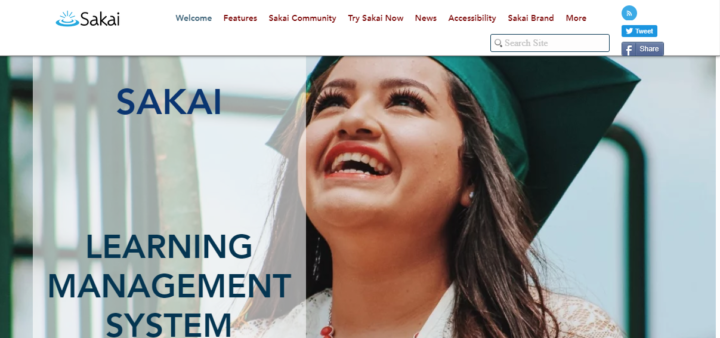 Sakai LMS is yet another free learning solution for schools, academic institutions,  and businesses. The software is supported by a community, and it is intended to improve online learning, research, and collaboration. Actually, Sakai is more than just an LMS. It is also a Course Management System and equally fit for Virtual Learning Environments setup. This LMS solution comes with a lot of good features and has won a couple of awards.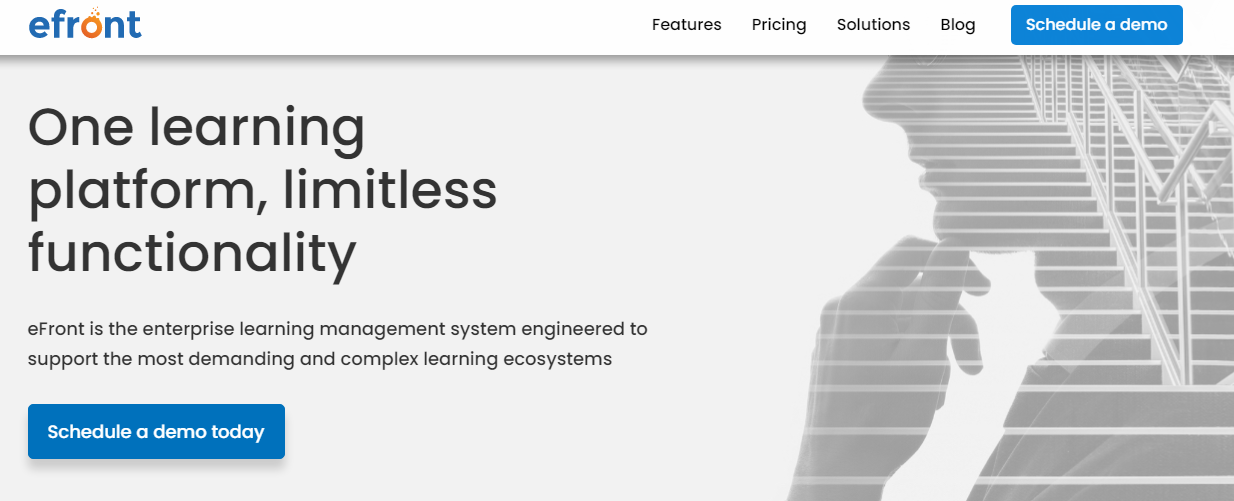 The eFront software is best for learning purposes, and it is actually open-source; hence, 100% free. The software already has several editions – the latest is eFrontPro. This LMS solution is meant to support the most "demanding and complex learning ecosystems."
eFront features course management tools, content delivery tools, files repository, and many other great tools. More so, it is enterprise-ready – and can integrate with a bunch of other business solutions to generate custom reports. The interface is customizable, and there is just a lot you could do with eFront.
Most companies that use TalentLMS use it for training purposes. TalentLMS looks to democratize training processes and provide users with various training tools in a single app. It is a unique learning management system, easy to use, and provides the ability to offer training based on your learners' languages.

Provided by Globacom NG., the Glo Smart Learning Suite is a comprehensive platform that integrates various educational tools required for effective online learning. It is designed for academic institutions. GLO Learning Suite supports live classes, online tests & exams, course registration, performance reporting, and a lot of other features.
This LMS solution is available in select regions across the African continent. It provides reliable internet connectivity to handle high-volume school data activities. It is available for use at all educational institutional levels.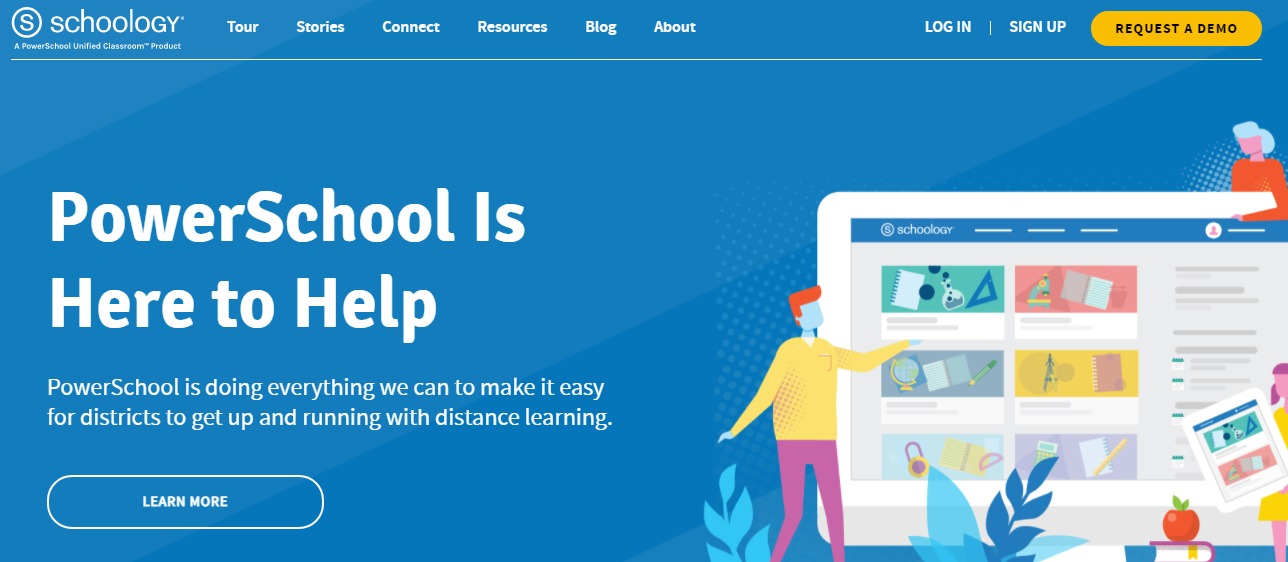 At last, here's Schoology PowerSchool, a typical LMS solution for everyone – schools, businesses, startups, and even entrepreneurs. Schoology PowerSchool activates every tool you need for effective online tutoring. Interestingly, Schoology integrates collaboration tools to promote seamless communication between everyone involved in the learning.
Schoology comes with over 200 educational tools – Student Information Systems (SIS) – and supports further third-party integrations. Generally, Schoology PowerSchool is one of the best you can get right now.
Summary:
These LMS solutions are the top best ones to choose from. Apparently, they all have unique differences and available at a price. The open-source options are entirely free and still come with a decent amount of e-learning tools.
With the right Learning Management Software, nothing can limit how you provide/impact knowledge on your students.