WhatsApp messaging platform is more than "just a chat app" today. People use this tool not only to communicate with their friends and families, but it is more like a source to stay connected with an official circle as well as business environments.
Here, people text messages, share audio & video files, share location and contacts, share documents, and do a lot of other valuable things. Further, you can also use this tool to make audio and video calls (VOIP) in a jiffy.
When WhatsApp has a lot to offer, it becomes crucial to keep this app away from all types of threats, malicious persons and prying eyes.
Why Use Locker for Whats Chat App?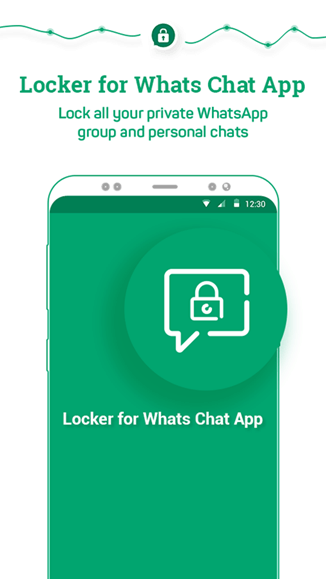 This smart piece of tool helps you protect your important chats with password protected mechanism. It allows you to protect your personal or group chats with a secret password.
It offers a lot of useful and effective features for better security of your data received and shared through WhatsApp messaging platform.
Features of Locker for Whats Chat App

Intuitive & User-friendly App: This smart solution is designed with an intuitive and user-friendly interface. You can use all the features of the app seamlessly as it offers all useful features in a compiled and user-friendly manner. It offers a single click option for better control of your data.
Dual Security: App offers dual security to WhatsApp chats with dual password protection option. Under dual password protection, first, you can lock the app with a master password and then lock individual chat/s with another password. This is a useful feature to keep your important chats completely secure.
Password Recovery: When you install Locker for Whats Chat App, it asks you to mention password recovery email so that the password details could be sent to the email address provided. Here, you can recover your password details from your email account whenever the need arises.
Unlimited Support: Under this feature, Locker for Whats Chat App helps you protect unlimited chats on WhatsApp with a password. You can use this free tool to avail some amazing security features.
Light Weight App: Locker for Whats Chat App offers a lot of useful features while being light on system resources. It consumes very little device resources while offering the best results. It can hardly fall into the group of apps draining your battery juice.
Settings: You can head to app settings to change recovery email details. Further, you can also get access to the App Lock settings feature.
How does it work?

Launch an App: Install and launch Locker for Whats Chat App from your phone's screen icons.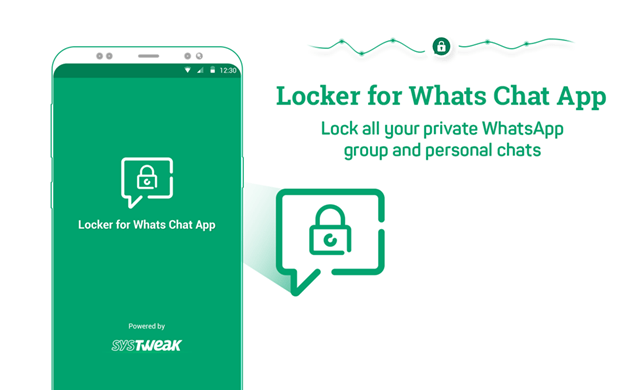 Create a Password: Create a unique and easy_to_remember four (4) digits password to keep your chat messages secure. Here, the password will be common for main app lock and individual chat lock.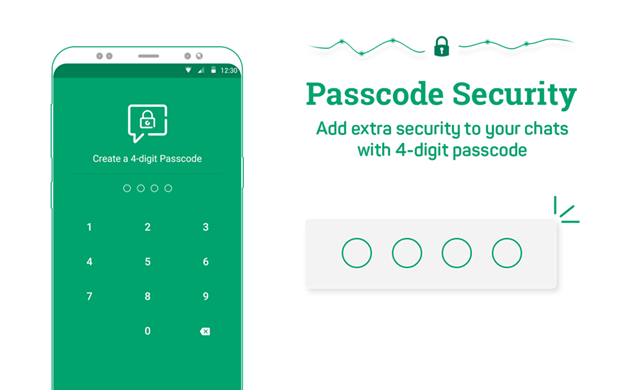 Set Recovery Email: In the next step, you'll need to mention recovery email details where your password details will be sent to. You can get access to your password details from the given email account whenever you have a need for it.
Grant Permission: Lets you grant necessary permissions to the app to allow it to perform well.
Lock Group Chats: To lock group chats, simply tap on "+" icon and add the chats to it.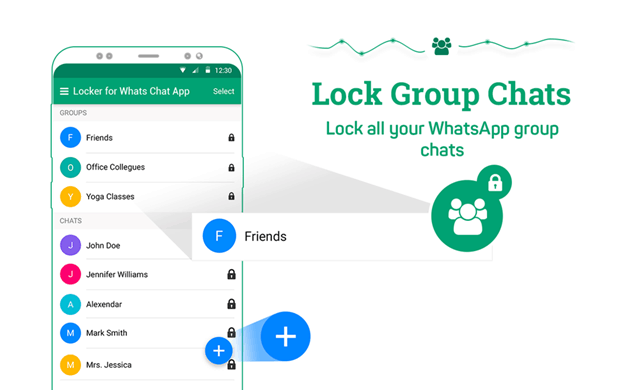 Lock Personal Chats: Here, the Locker for Whats Chat App allows you to lock all individual chats in addition to the group chat functions described above.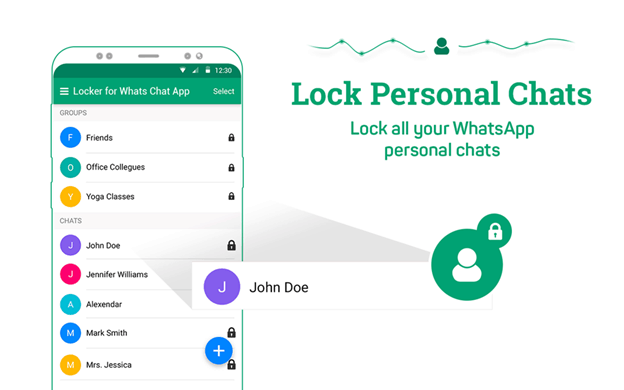 Unlock Chat: You can unlock any chat, by unselecting the checkbox given next to the locked chat.
Is Locker for Whats Chat App Worth Installing?
Locker for Whats Chat App from my view-point is a meticulously designed app. So far, I can conclude that it's a good Android app that helps you keep all your important conversation secured.
Here, you can use this app to secure all your individual and group chat messages with a dual password protection feature. You can try this app on your Android phones, Digital devices, and Phablets. Remember to share your experiences with us below.

This publication is sponsored by Ankush Ameria of systweak.com