We all need to have some know-how about cell phone trackers as they are considered one of the most advanced inventions of modern-day techs. In case you don't need to use these trackers to monitor the spied phone then all's good but if you are in search of a tracker that could help you in getting to know about the whereabouts of the spied phone then there is no better place than this.
We have done some detailed research for the sake of your happiness so you don't have to look around in search of the right option. If you are a pro then obviously there are high chances that you can do it on your own but if you are a newbie then you really need to have a look at this guide to find out which app is the best to discreetly monitor or track someone's phone without them knowing.
Come along with me as I show you these super intuitive apps that let you spy on another person's smartphone secretly.
eyeZy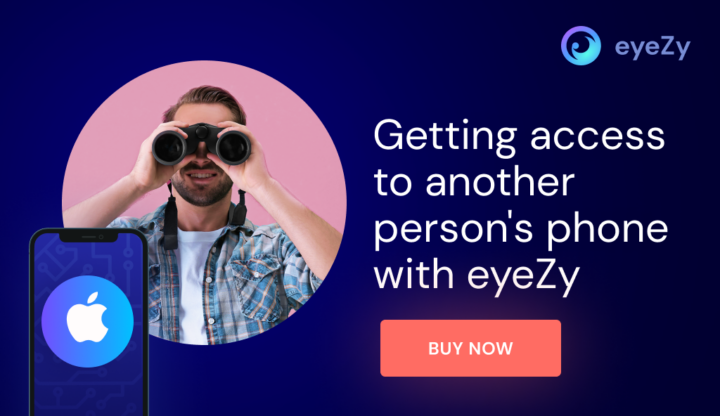 eyeZy is a utility app that lets you spy on your targets easily. It does way more than just let you find out what your phone's password is, as it's a monitoring app that offers several tools to help you see what's on any smartphone. Seriously, any iPhone or Android. Just install eyeZy on the device you want to monitor, and you'll be able to see way more than you expect.
Included in eyeZy is a keylogger that captures every keystroke typed and a screen recorder that takes snapshots of the phone while in use. Through these tools, you can find out what the password is on the phone, along with passwords to other sites if need be.
With Social Spotlight, you can see their text messages, emails, and social media chats on all kinds of apps, including Messenger, Instagram, Snapchat, and Tinder. With Pinpoint, you can see their current and past locations. And with Magic Alerts, you can find out if they're at a location you don't approve of (like a bar, for example).
You also have access to tools like Web Magnifier to see what's on their phone, Phone Analyzer to see who they called, Plans Breaker to find out their social calendar, and so much more.
Bottom line? eyeZy is way bigger than a tool to find a cell phone password. It's the only tool you need to unlock the content on their phone.
Neatspy Can Track Someone's Phone Without Them Knowing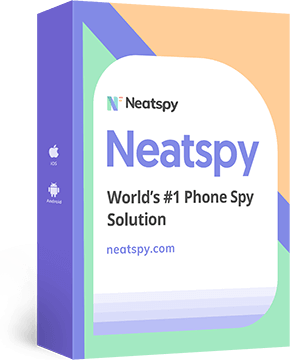 Tracking someone's phone without them knowing is easy if you have something similar to Neatspy or an app that works exactly like it. This child monitoring tool is one of the best options when it comes to keeping an eye on the target device.
For full features, guide, and tips on this app and how it works, you can check out the Neatspy official website as it will help you in learning about the proper usage of this application in a better way or you can read this article till the end to get to know more about Neatspy.
Apart from tracking the spied phone, you can use the application for all kinds of spying, user monitoring, parental control, and/or hacking tasks as the app is completely safe to use because everything is done via remote processing.
Hereunder are some of the most prominent features of Neatspy app that you can rely on: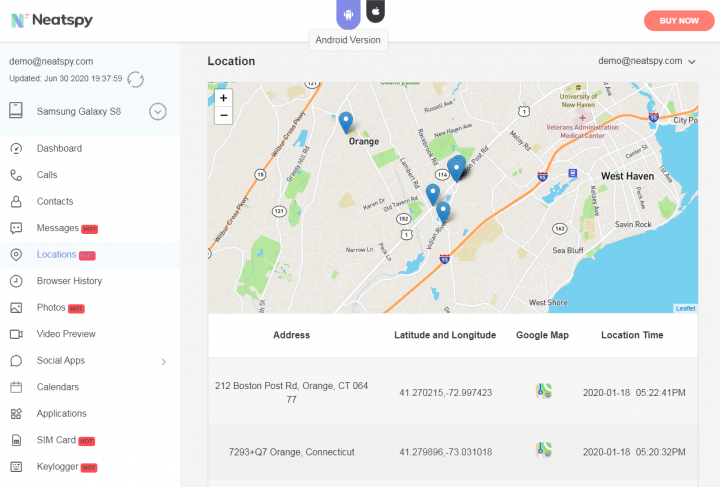 User-Friendly

The application works for all types of operating systems including android and iOS. If you are about to track the spied phone that is an android then just install the app in the target phone and allow it to operate all the tasks in the background.
Neatspy doesn't take up enough space in the target device, neither does it drain the battery of the phone and is really small, that 's the reason it is safe to use this application. After installation, the app will disappear from the screen and you will see it working in the background.
For iOS devices just add the iCloud account details of the device that you need to track and that's all you need to do.
Web-Based Interface

The web-based interface of this app lets you use the app with all types of browsers. You don't have to use a special one separately to use the app as all browsers work perfectly fine with Neatspy.
Jailbreaking and Rooting

While tracking someone's phone secretly there is no need to jailbreak or root the spied phone. Both of these features are not a mandatory part of Neatspy so to make the app work you can easily use it by only executing simple commands.
Most other trackers ask you to execute these features first to use the spy app but these features require a lot of stamina, time, and technical know-how to work. Not everyone can work out these features on their own and to save yourself from this much complexity you can go for Neatspy.
Keylogger

The keylogger is something that lets you track everything about the app easily. You can keep an eye on the spied phone and all the taps that have been made on the target device by using this feature. The in-built system of keylogger has this system that keeps track of every single tap that has been made on the spied phone easily.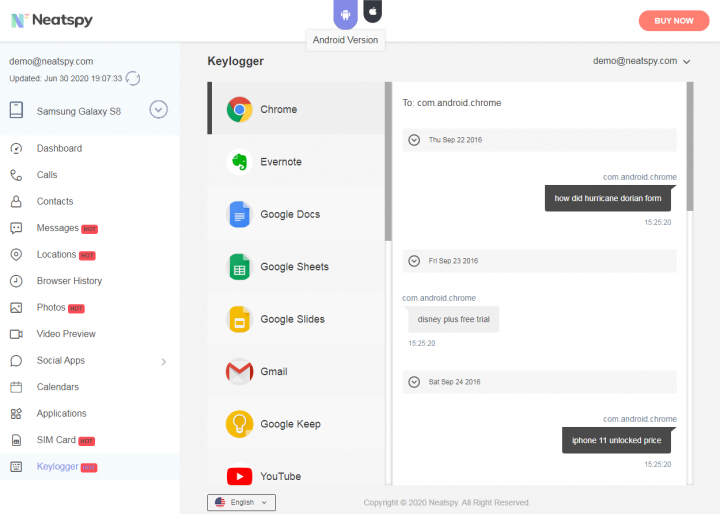 With every key-stroke that has been made on the target phone will be recorded and you will get to know about it. You can get to know about the passwords of all the apps that are being made on the target device with this feature.
Easy to Use

The application is easy to use as every command is really simple to work out on its own. You just need to follow a few simple steps to use this app. Everything can be understandable and easily applied to all kinds of tracking needs.
Social Media Platform

Neatspy also lets you know about the complete social media activities of the target device. You can see all the activities of the tracked person on WhatsApp, Facebook, Instagram, Snapchat, Twitter, Skype easily. You can even see the deleted activities from these accounts whenever you need to.
Apart from these functions, you can also read text messages, see chats, keep track of call logs, get to know about the location, see browser history, check contact names and numbers, and learn a lot more.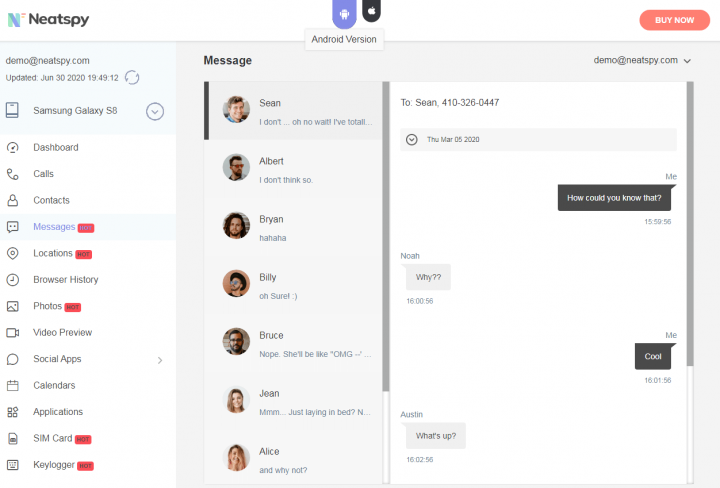 GeoFence

This feature allows you to check out the location of the target phone by following the spied device on a map. Here you are supposed to mark a few boundaries and whenever the device will cross those marked spots you will receive an alert.
This will help you in getting to know about the spied device's location way too easily. You can not only see the current locations of the spied device but you can also see the previous locations as well.
Reliable

Neatspy is an original application that works for the sake of your safety. There is no need to be feared of anything while using this application as it is 100% reliable for all kinds of uses. You don't have to feel trouble while using this application as it is really safe to use.

Subscription Plans and Live Demo

In case you have decided to go for this app or need to know much more about it then you are supposed to go to the official website of the app. This will allow you to check a live demo through which you can understand how exactly the application works.
You can also learn about the different subscription plans of the application here and pick the one that you think suits you the best. All these subscription plans are really affordable for people of all ages, so just go for the one that comes up to the level of all your tracking needs.
If you don't need to go for the paid version of the subscription then you can always try out a one-month free trial period of the app and enjoy it, but do remember that these features would be limited and you need to make the most out of the app completely by choosing a paid version of subscription plan.
Conclusion

All the above-mentioned features would be really helpful for you in getting to know about this cell phone tracker application. You can use Neatspy for all kinds of tracking and hacking tasks and the owner of the spied phone will never be able to find out that you were behind tracking their phone.
Neatspy is really easy to use and everyone can run this app without going for any tough commands. Don't get late and just visit the official website of Neatspy to get to enjoy the best features of this application. We hope that it will come up to the level of your excellence in all ways possible and you would love your tracking journey with this app.