Facebook, as a social platform, is one of the most prominent online locales on the planet. Everybody spends most of their time on Facebook since it is a magnificent spot for amusement, entertainment, and reconnecting with loved ones.
Facebook guarantees that the security stays first class, so everybody has a sense of security while utilizing it. It, along these lines, turns out to be practically difficult to hack a Facebook account on the off chance that you do not have a password to the Facebook account.
In our article today, we will tell you the three best apps that will help you access any Facebook account easily. Stick around to know how you can do it without knowing how to code.
Spyine

You are asking why Spyine is the best app to monitor a Facebook accounts without providing a password, well, here is a concise depiction of why Spyine is the best Facebook password cracker tool.

Spyine is a monitoring app with numerous clients from around the world. The steady app gets acclaim from various tech brands, including Android Authority, iGeeksBlog, Toms Guide, Digital Trends, and multiple locales.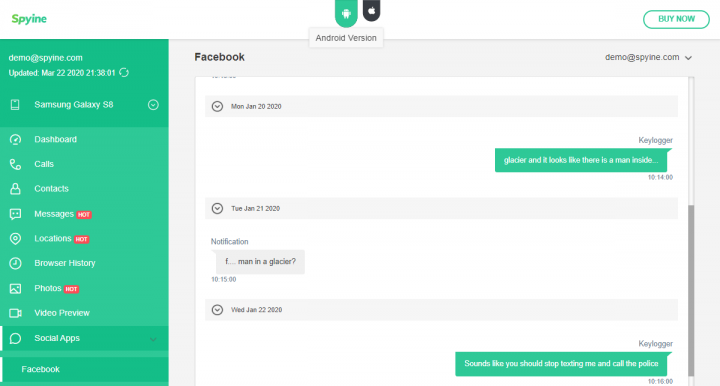 The app is perfect with most Android and iPhone tablets and telephones. When introducing it, you do not have to root or jailbreak the gadgets. Coincidentally, on the off chance that you discover an app that requires that, realize that it is unsafe. Most telephones turn dead during the procedure since it meddles with the gadget's modifying.
With jailbreaking and rooting of the app, be guaranteed that the procedure to download the tool is simple. To start, you'd need to discover a method of getting to the phone device genuinely. It permits you to download Spyine without any problem. You can download the app utilizing the connection accessible through Spyine.
Hacking into an individual's Facebook is simple. You can get to the mobile phone device from a far off position. Open the dashboard with any program and sign in. The control board shows the individual's Facebook actions, including their messages, the profile, and their Newsfeed. Guarantee, in any case, that you have a functioning membership so that the app can record everything about would need.
How to Set Up Spyine on Android Devices.

There are three simple steps to setting up the app and utilizing it. In this part of the article, we show how you can use Spyine to spy on the activities occurring in a Facebook account of the target person.
To start, open a Spyine account on the Spyine official site. It will take you seconds. For an Android gadget, download the app on the objective device.
The app will take you through the downloading procedure. Go ahead to give the app all the necessary consents for it to work correctly.
Now you will be asked for the Gmail ID and password of the target android device.

Make sure that you know the ID and password, after providing these details, you will be asked to wait.

In a few moments, the account will get synced, and you will be able to see the dashboard where you can easily spy on the Facebook account.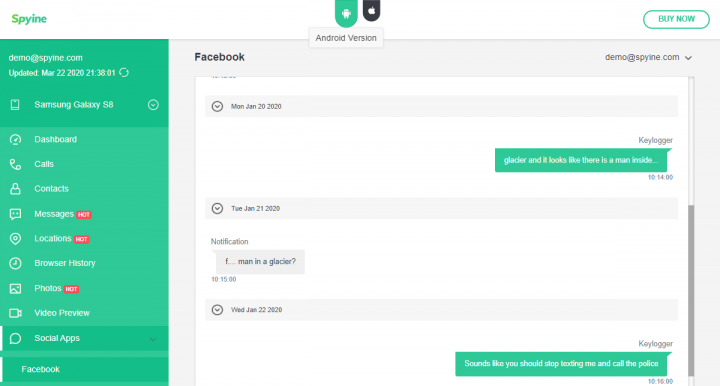 How to Set Up Spyine on iOS Devices.
In case the objective gadget runs iOS, no downloading is required on the objective gadget. Neither you need to jailbreak the gadget. The main thing you need is iCloud login subtleties of the target iPhone gadget.
Open the official site of spyine and make an account of the website.

Make sure that you have the iCloud accreditations of the target person who uses an iPhone. You will be acceptable to begin to enter your objective Facebook account.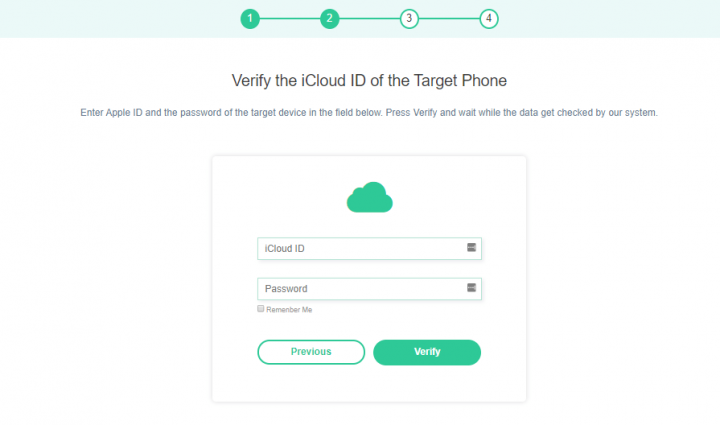 Now, sign in to your Spyine control dashboard. On the dashboard, continue to the Facebook area. Here, you will get to all Facebook messages.
With these simple steps, you can enter into the Facebook account of the target person without getting caught. Spyine will give you access to all friendly and approaching Facebook messages. Now in case you require further access such access to the Facebook newsfeed or settings, at that point, the Android keylogger will help with this.
On your dashboard, explore the Keylogger area. Here, you will approach all usernames and passwords, including Facebook account login credentials. That is how you get Facebook passwords utilizing Spyine.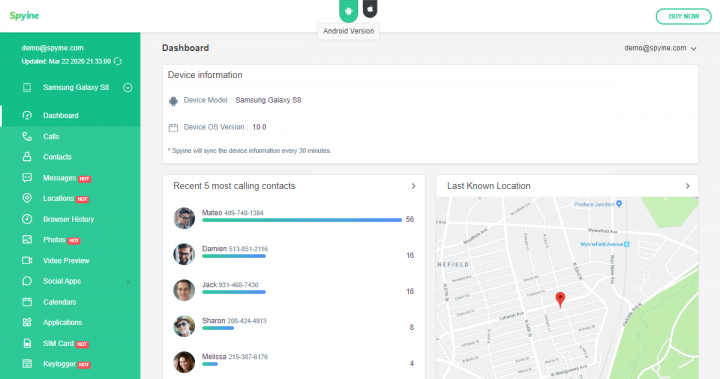 Spyier

In case you want to monitor or track the Facebook messages of somebody near you, this is the app. Spyier is a recommendable app for guardians who need to watch their youngster's actions on Facebook. It has various monitoring highlights. Like Spyine, the app permits you to get to the gadget's Facebook account without the need of a password key.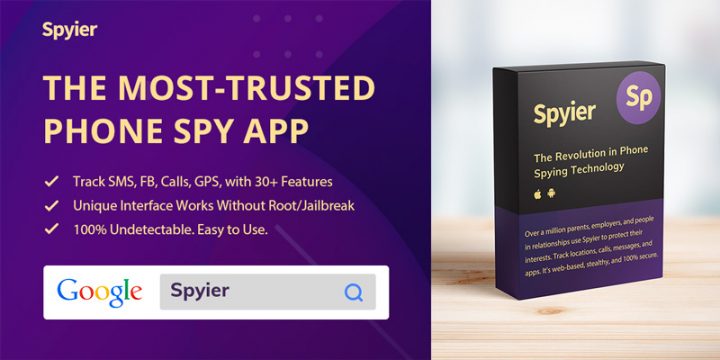 The app is easy to download because you do not have to root the android device or jailbreak the objective iPhone gadget. Spyier likewise works in the background. The objective client will not be dubious of anything since it does not occupy a lot of room, and the app does not make the mobile phone device heat up while being used.
As you download this app, the app will give you a few installment plans. Your work is to pick the one that fits you best. In case you feel that you have to screen a few Facebook accounts. The family choice gives the most reasonable option that allows you to monitor more than two accounts.
Minspy

Minspy is another top Facebook monitoring app with numerous clients. It also offers its clients sufficient security, particularly if you would prefer not to get caught that you are monitoring someone's Facebook account.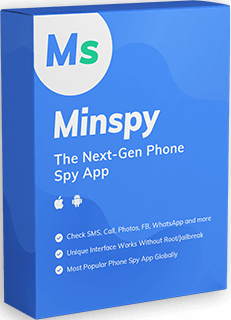 The monitoring app has various monitoring capacities. Clients rely upon it to check the objective gadget's actions, keylogger entries, and other phone exercises that might be essential to you.
Correspondingly, you have to buy an installment plan, which additionally relies upon how many Facebook accounts you need to screen. You additionally do not have to root the android phone or jailbreak the target iPhone device to use this app.
Notable Mention: eyeZy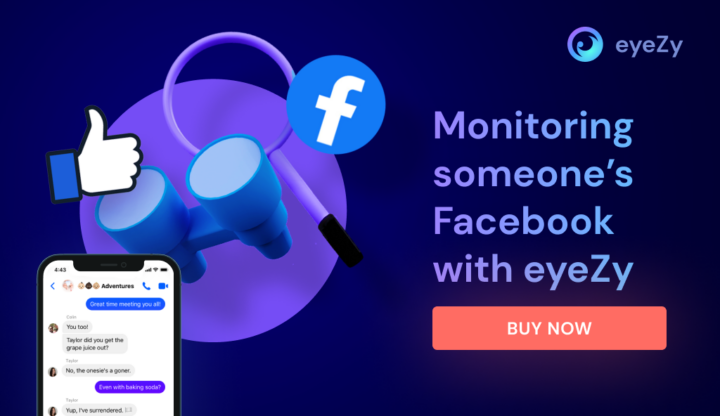 eyeZy is a monitoring app that allows you to access someone else's Facebook account and read their Facebook Messenger correspondence thanks to a tool called Social Spotlight. And with the voice recorder and keylogger, you never have to worry about deleted messages.
Once you install eyeZy on their phone (you only have to do it once), you can access their Facebook account with a tool called Social Spotlight. Just log into your personal eyeZy account, and you'll see the left-hand navigation bar. Click Social Spotlight, then click Facebook. All their conversations will appear, sorted by contact, and displayed in familiar chat bubbles.
You can also see screenshots of the phone in use, as well as the keylogger. Together with Social Spotlight, you'll get a clear view of what's going on their Facebook.
Social Spotlight is just one of the many tools included in eyeZy to help you calm down. With Magic Alerts, you'll get a notification if your conversation partner uses certain keywords or phrases in a chat or search (you set those keywords, so whether you want to know if they're talking about sex, drugs, violence, or anything else, you'll know). You also get Phone Analyzer (to see their calls), Pinpoint (to see their location), Plans Breaker (to see their social calendar), Filed Finder (to see their photos, videos, and installed apps), and more.
The Bottom Line

Do you think that it is so hard to hack somebody's Facebook page? Well, by using a monitoring app like spyine, you ought not to experience any issues. However, the first test you will confront is getting the objective android gadget.
All the three apps expect that you have an android device with the goal that you can download and log in to the person's account. However, with an iPhone device, it is as easy as a lemon squeezy.