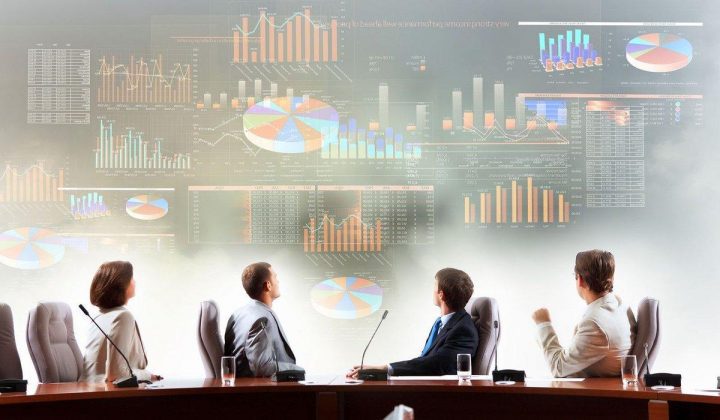 Presentations (either for tech or projects showcase)  is an effective way to market your products and services. It is also a way of expressing your work and ideas to a larger audience. If you're a student, class presentation even with the correct information can easily be misunderstood.
When you're attending a board meeting and looking to pitch a new idea or project, you'd definitely want to make sure that everything is properly communicated. So how do you make sure that you pick the right template in your PowerPoint presentation?
Type of Presentation
What are you presenting? Is it a report analysis, newsletter, or any other paper? There are different templates, and each is used for a different purpose.
When you are in the medical field and creating a newsletter, you will want to consider using medical newsletter templates to convey your ideas more efficiently. The templates are designed to suit any layout and format.
The different types of layout can offer you a variety of choices. You can also have your own customized template to suit your presentation needs.
An important part of what makes a good presentation is the font and font size. You want a readable font which is simple and easy to differentiate between bold and italic texts.
The Audience
You want the audience to be receptive and understanding of what you're trying to communicate. Other than perception, you want to make sure that it's captivating, from the choice of color to the layout. A serious audience will expect a serious presentation.
If you're working on a children's book or just a class presentation, you will focus more on colors and images. Why? Because children are drawn to those things, and it will help them remember what you are trying to convey.
The whole idea is to be playful and creative in your tech or business presentations.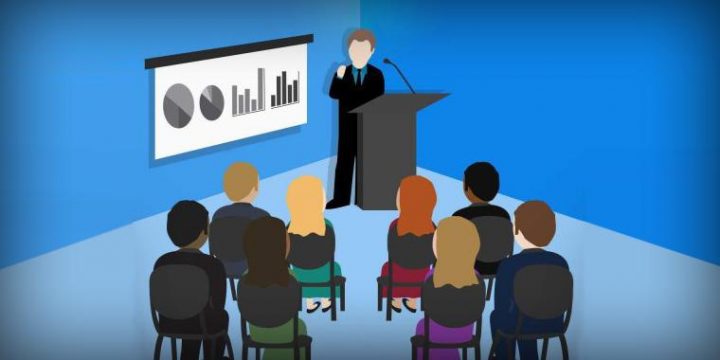 When you're doing a lengthy presentation, you'd want to ensure that it does not get boring as you continue. This means using sections and both texts and images as much as you can. The sections will give the audience a break instead of having a long discussion of a single unclear point.
Media
The media of presentation will help decide on the most appropriate template. A personal presentation will mean that you prepare proper slides that are readable even to the people sitting in the back.
It will also mean that the choice of color/ contrast between the foreground and background should be clear from every corner of the auditorium.
The room you will be presenting in also affects the choice of color. If the room is dark, you should choose a dark background to keep in harmony with the ambiance.
If you plan on making a print version after the presentation, you will consider having a light background instead of the dark one used in a presentation. Dark backgrounds like black will need too much toner and may end up looking unclear and unpresentable as well.
If you choose a dark background for print, consider using quality printing paper like glossing paper and have enough toner so that the color is consistent.
Coloring
Creating an effective presentation is also associated with choosing the right color for slides, their design, font style/ size, and structure.
The main presentation color is the background color used for the majority of slides. When deciding on it, it is necessary to consider that it will create the general mood of the viewer and influence how the audience will perceive the presentation.
When choosing the main color, you should take into account the psychological features of different colors that impact the mental state of man.
This influence may vary depending on the age, social status, and mood of the viewer. However, psychologists adhere to the following concept:
contrasting colors – the colors with the 3-level graduation on the given color wheel below, for example, green and orange or blue and red. These are majorly used to stress out a statement/ fact;
additional colors – two colors located opposite on a color wheel, for example, blue and orange, pink and yellow. Such colors are also used to highlight an idea in a presentation;
monochromatic (shade) colors – these are arranged in one sector on a colored circle. It is actually one color with a different saturation, which is practically applied to extend and elaborate a statement, provide extra information relevant to the idea;
warm colors – colors located in the right sectors of the color wheel from red to yellow-green. These are rather used in "narrative" presentation, not aimed at convincing the audience;
cold colors – these are located in the left sectors of the colored circle from purple to green and are used in the presentation of persuasive character. Be advised that most business presentations are of a cold color design.
It is advised to use 2-3 colors in a color gamut of a presentation. You can also apply 2-3 colors, which are shades of the main and additional colors. The component color of the presentation and each slide is the color of the text on a certain background.
Style
No matter whether you are creating a presentation based on a template or modifying an existing one, make sure a certain style of design is chosen for the whole PowerPoint file. The style implies a set of values/ properties applied to different objects.
The style of the slide designation is associated with
Character format – font, size, drawing type, effects, color;
Background format – color, availability, location, and type of graphic objects;
Color – additional coloring scheme;
Structure – format of graphic and other objects.
Of course, you can change the presentation at any time. To do this, it is recommended to use the PowerPoint templates that are automatically applied to the whole file, including theme, background, font size, and format.
Professional designers – template "engineers" have taken into account all the basic principles of slide design; therefore, if you do not have experience in creating it on your own, you can always use existing templates to avoid errors. You can also use newsletter templates for a newsletter presentation that will allow you to change the color, background images, fonts, and even the structure with a few clicks.
In Summary:
Using a professional powerpoint template for all your tech, summit, and business showcase would do nothing but good to your business.
It doesn't really count if the software used for creating the presentation is Microsoft PowerPoint or other office suits, just ensure that the right template is used at all times.