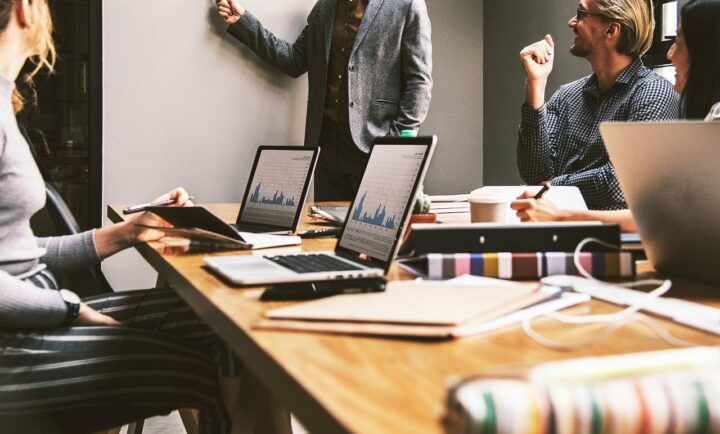 Moving your business to a new location may cause you to lose some old customers, but with these customer retention strategies discussed below, you'd be able to keep your old customers loyal as though nothing ever happened.
It is understandable that there are many factors that could cause one to change company address or even for a major firm/company to relocate its headquarters to another location. Some of these factors may include tax regulations, the proximity of the resources or materials needed for the company's productions, and board decisions.
The strategies for retaining customers vary by industry; in essence, the strategy employed by a software development company may not work best for an e-commerce store. Regardless, these 10 tips will most definitely work for everyone.
The 10 Ways To Retain Old Customers After Moving Your Company to a New Location
Customer retention is very good because it keeps your customer base ever-growing – as new customers join in your new location. Hereunder are some of the best ways to retain old customers even after your business must have moved to a new address.
1. Communicate Your Move Earlier
It has to start with this – effectively communicating your move to your customers in time. This can be done by sending out a notice via email, placing a written notification around your company walls, or making a public announcement on social media (or via press releases).
The aim is to ensure that all your customers are well-informed, pretty earlier enough, that you're moving to a new location. That way, they'd plan ahead on how to adjust and still keep up with your products or services.
When sending out notifications about your move, ensure to put the details of the new location – direction, exact address, etc. Also, indicate if your business would be closed for a while during the move.
2. Treat Your Customers to a Surprise
Every customer is important, but there are "high-level" customers. Regardless, it is important to treat all clients/customers equally. Surprising your customers before breaking the news of your next move can help keep them. Treat your customers to a surprise package or discount, followed up with a candid notification about your move to another location.
3. Build Trust and Confidence Before the Move
Building trust with your customers can never be overstated. It is a customer retention strategy that always works. Before your relocation, ensure to build and develop the trust your customers have for your business. When your customers trust you enough, they wouldn't mind crossing borders to keep patronizing your product or service.
One way to build trust is to engage with surveys that talk about customer satisfaction. This way, unsatisfied customers can pour out their minds about what they don't like about your business. So, you fix the issues they point out, and they'd be glad to stick with you – always.
4. Provide Unique/Customized Services
Another way to keep your old customers from going away is by offering what your competitors aren't! When you offer a service or product that is superior to what your competitors offer, your customers wouldn't bother about your location – because everyone wants "Quality Service."
Also, you can offer customized services – whereby your customers can make custom requests and you'd deliver. Most top clients and high-level customers love it when they can get tailored services from a business/company.
5. Take Your Business/Company Online
Well, almost all modern businesses have a website, and also offer remote services. If your company hasn't embraced this, you really should do. Taking your business online simply means creating a virtual space for your company so your customers do not always need to come physically to buy your products or book your services.
When your old customers figure out that they can still connect with you virtually – seamlessly – they'd have no reason to port to another company – your competitor. This is also important if you want to scale your business.
6. Stay Active Always
Customers don't like it when their complaints or requests are not quickly attended to. Before relocating your business, ensure that your support team is always active and responds quickly to customer complaints. You may consider integrating "Live Chat" within specific hours to build more trust and bonds between your company and your customers.
7. Ask Your Customers How They Feel About Your Move
Make a survey, or send out a template to ask your existing customers how they'd feel if you relocate to another location. Results from this survey would help you to identify the percentage of your customers that are willing to stick with your company regardless of your physical location and guide you to the next step. Also, results from this survey would help with making future business decisions.
8. Convince Your Customers on Why You Need to Move
Apparently, you have some reasons for wanting to relocate your business. While you may not need to expose all your reasons to your customers, giving them hints on why relocating your business is beneficial to the company – and to them (customers) – can convince them to stick with you. You can send this out via newsletters or announce it on social platforms.
9. Devise a New Marketing Strategy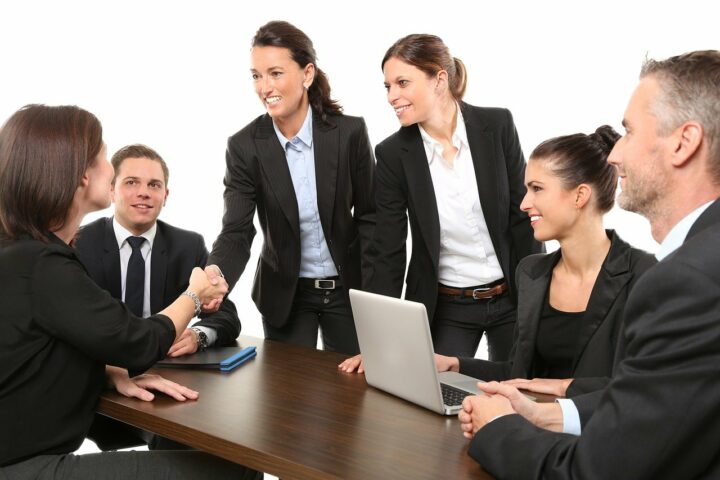 Your company's marketing team needs to come up with a "relocating marketing strategy" to retain existing customers and gain new customers in the new location. The strategy to adapt here would differ based on the marketing experts you engage. However, it needs to be a professional strategy, well-thought, and feasible.
10. Plan an Opening Event
Lastly, it is advisable to plan an opening event in the new location. This event could go along with promotions and discounts for new and existing customers. It'd also help your old customers to know the exact location your business is now located.
What More?
These tips are some of the best ways to retain old customers when moving your company to a new address/location. You may not necessarily need to do all that's mentioned here; simply pick the few you think is feasible for you and your company.