Experiencing data loss on your computer can be troublesome. However, the evolution of data recovery technology has significantly enhanced the accessibility of recovering lost files. If you do not create backups, data recovery software still can recover data for you.
Data recovery software solutions can help you recover data from virus attacks, hard drive failures, and human errors.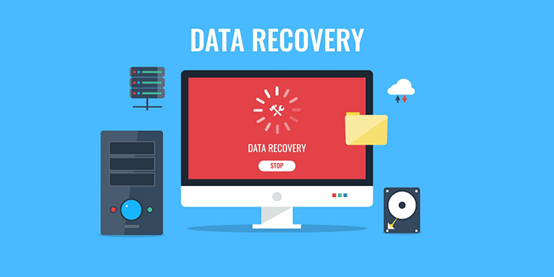 However, choosing the best professional data recovery software among the many options available in the market can be time-consuming and difficult. Don't worry, this article provides guidance by introducing a leading professional data recovery tool designed to help retrieve lost files.
Causes of Data Loss
We need excellent data recovery methods and we also need to understand the root causes of data loss. After learning about some common factors, you can take some actions to avoid losing important files from them in the future. Data loss is often attributed to several common factors, such as:
Hard drive damaged

Accidental deletion

Format error

System failure

Software failure

Hardware problem
Factors to Consider When Selecting the Best Data Recovery Software
If you want to pick out the most effective data recovery software from the market. Please don't just trust the attractive interface or exaggerated marketing of data recovery software.
Here, we provide you with some important factors that you can consider to evaluate whether the software is worth using:
Recovery performance: Excellent recovery software must have strong recovery capabilities and can help you recover lost files from various situations.

File system compatibility: Your data lives on different storage devices. Examples include hard drives, solid-state drives, USB flash drives, and memory cards.

Operating System Support: Choose data recovery software that supports your computer's operating system to avoid the need to switch platforms just for data recovery purposes.

File Type Support: Good data recovery software should be able to expertly recover a range of file types, including audio, video, images, documents, emails, and more.

Pricing: Prioritize software that aligns with your budget, whether through subscription-based models or lifetime licenses.
Introducing MyRecover, The Best Data Recovery Software
A standout solution in the realm of data recovery, MyRecover, is tailored to address comprehensive data loss scenarios, leveraging advanced scanning technology and unique features.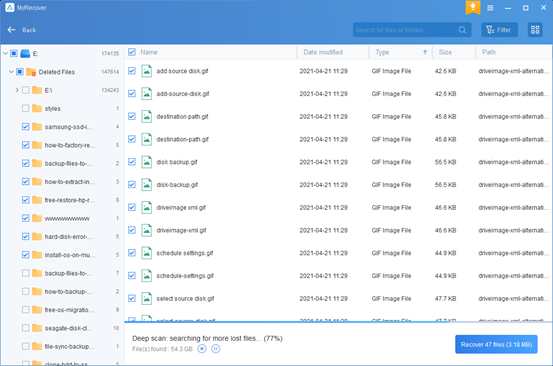 MyRecover facilitates the effortless retrieval of deleted or lost files from a diverse array of storage devices and recovers files from SSDs, HDDs, USB drives, SD cards, and more.
Key features and benefits of MyRecover comprise:
Advanced Scanning Technology: Harnessing Quick Scan and Deep Scan modes, MyRecover ensures a thorough detection of deleted and lost files across SSDs and HDDs.

Extensive System Support: Extending its support to NTFS, FAT32, exFAT, and ReFS file systems within Windows, MyRecover amplifies its utility across various platforms.

Multi-Type File Recovery: This software adeptly recovers a myriad of file types, including PPT, Word, Excel, photos, videos, audios, zip files, and more, catering to diverse user requirements.

High Compatibility:

Compatible with Windows 11, 10, 8, 7, and Windows Server, MyRecover ensures professional

Windows data recovery

on your computer.
Moreover, the app offers users the opportunity to initiate free file recovery attempts up to 30 MB without an imposed upper limit. This feature enables users to assess its effectiveness before committing to larger recovery tasks.
How To Do File Recovery With MyRecover Data Recovery Software
Step 1: After downloading and installing, launch MyRecover on your PC. Select the hard drive containing your files, then click "Start Scan" to let MyRecover scan it.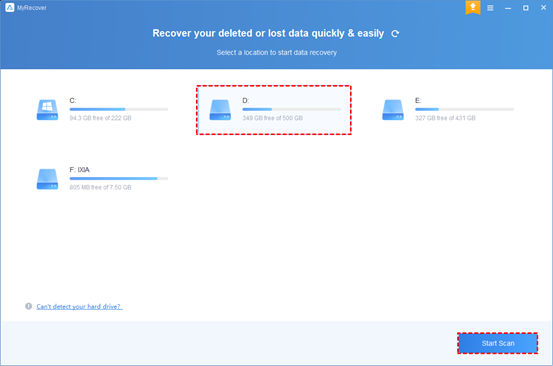 Step 2: MyRecover provides both Quick Scan and Deep Scan options, ensuring the recovery of all deleted and lost files on your chosen hard drive. During scanning, you have multiple options:
Filter: Refine the list of detected files using filters like Type, Date modified, and Size. For example, display images modified in the last 30 days with sizes between 1 MB and 512 MB.

Search: Utilize the search box to find files by entering filenames or extensions.

Preview: You can see your deleted and lost files without the recovery process.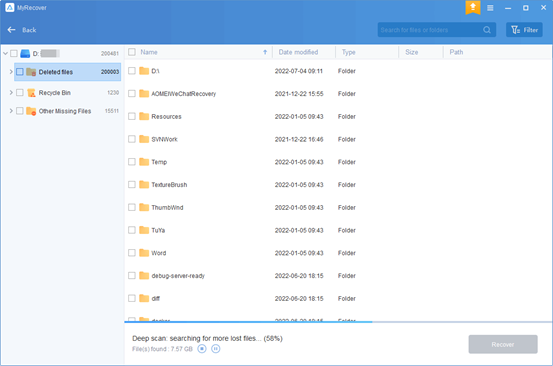 Step 3: Choose a new storage destination for recoverable files and click "Recover x files" to recover the selected data.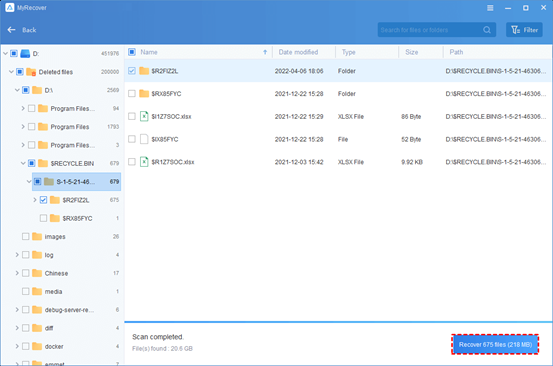 To Wrap It Up:
In summary, MyRecover emerges as one of the best options for file recovery. Recovering lost data can indeed pose a challenge without reliable tools. MyRecover, a 100% safe and dependable solution, presents a promising choice, effectively saving you valuable time and effort in the process.