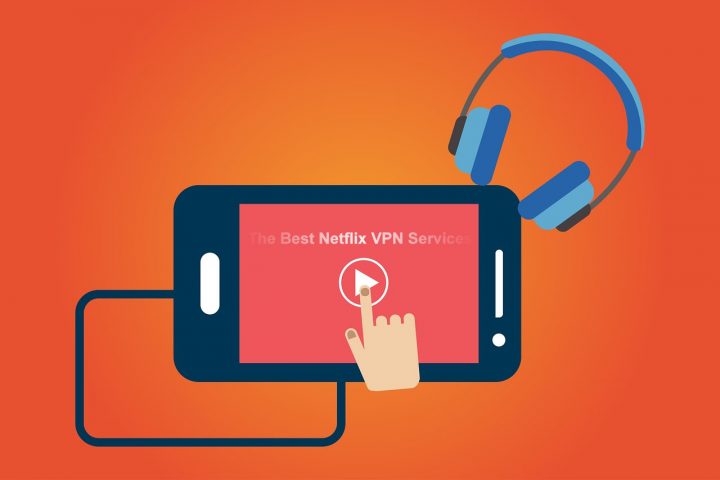 If you spend a lot of time traveling, you probably already know that you can't access all movies and TV shows on your Netflix account. The reason for that is because every country has different Netflix rules, which means that Netflix can block some content when you're outside of the US. This is one of the reasons why the VPN tools found at VPNlab can come in handy for accessing all ten.
You can unblock your original Netflix account by getting VPNs that work with Netflix. Keep reading, and we will provide all of the details you need about the best VPN for streaming Netflix all over the globe.
Express VPN
Pros:
– Support on all devices
– Fast streaming speeds
– Fantastic customer support
– Many servers available
Cons:
Express VPN is, without a doubt, the best VPN for streaming Netflix. It allows users to stream their favorite videos in HD, and it can unblock any Netflix account in most places around the globe. This VPN Netflix USA also supports users from Canada and the UK, but there's no reason why it shouldn't work with other countries as well.
One of the main reasons why people turn to Express VPN is the excellent customer support. You can contact the support team if Netflix blocks your account, and they will tell you which server to use to unblock it. So instead of asking yourself why does Netflix block VPN, you will get the help you need immediately.
The second handy feature is the MediaStreamer DNS that allows you to unblock devices that don't support VPNs, including Apple TVs, Smart TVs, and gaming consoles. Express VPN is a little more complicated than other VPN,s but it offers the best VPN for streaming Netflix.
Cyberghost
Pros:
– Easy to use
– Great performance
– Guaranteed US access
– Over 3700 servers
Cons:
– Confusing user interface
– Mediocre user support
Cyberghost is based in Germany and Romania, but it's still fantastic for streaming Netflix on US-based servers. It offers a massive list of 3700 servers located in over 60 countries, which is a big plus. It's an excellent VPN Netflix overseas service that should cover your Netflix needs.
This VPN works on many different devices, including Mac, Windows, iOS, and Android. The setup is straightforward. So, you can get to your favorite movies and TV shows right away. The app finds the best server and opens a window for you automatically. Their support isn't as good as some other contesters, but it still works well enough.
NordVPN
Pros:
– Over 5600 servers
– Great performance
– Supports multiple devices
– Easy to use
Cons:
– Monthly billing is expensive
– No extra options
NordVPN is known for its high-security features that do a great job of hiding your IP. On top of that, this proxy service provides fast streaming and keeps your internet speed almost intact. You can connect to any US server, and everything will work correctly. NordVPN also provides services such as iPlayer, BBC, and Youtube.
While most servers are located in the US, the service supports Netflix in the Netherlands, Canada, Japan, and the UK. The 2048-bit encryption and a full-proof DNS leak protection provide a wide range of servers at all times.
Furthermore, the company doesn't keep any logs, so you don't have to worry about anything. It's a little more expensive than most VPNs on our list, but it certainly won't leave you without options. You will never ask the question: how does Netflix know I'm using a VPN again.
IPVanish
Pros:
– Many available servers
– Great live chat support
– Amazing app
– Over 40,000 shared IPs
Cons:
IPVanish is not one of those fancy VPNs. It's not special in any way. That's what lands it on our list of the best VPN for streaming Netflix. Even though it doesn't look special, it provides more than 40,000 shared IP addresses, and 1,300 servers located in over 70 countries. It also offers P2P traffic without limits and a 7-day money-back guarantee.
What's there not to like? The fact that the service works on 10 devices at the same time is just a cherry on top. You need only one subscription to cover the needs of your entire family. IPVanish does a great job of unblocking US Netflix and a fantastic 24/7 customer support.
Surfshark
Pros:
– Many servers
– Unlimited number of devices
– No logs
– AES-256-GCM encryption
Cons:
– Not ideal for Mac and iOS apps
– Poor customer support
Surfshark is an excellent choice if you want to watch Netflix via a Windows or Android device. It's straightforward to use, and it offers plenty of US, UK, Canada, and South Africa servers. The company's HQ is located on the British Virgin Island, and it goes a long way toward protecting your private data.
Since there is no data retention, it's ideal for streaming Netflix. Also, Surfshark is the cheapest option on the market, but that doesn't make it the worst. It made its name on the ability to unblock Netflix.
How to choose the best Netflix VPN
While most VPNs offer the ability to watch Netflix, there are other features you should consider before making your choice. The streaming speed is also important so that you can watch HD movies and TV shows. Next, the number of available servers also makes a big difference.
If you're worried about privacy, choose a VPN that doesn't retain any data. High-quality VPNs usually offer support for multiple devices so that you can enjoy your favorite Netflix content on a computer, phone, Mac, Linux, and so on.
Why does Netflix block VPNs?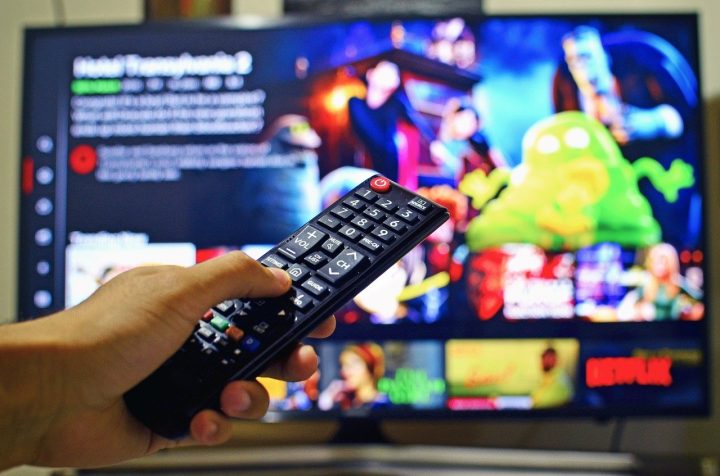 Netflix can block VPNs for several reasons. Here are the most frequent issues:
Without a VPN, Netflix will block your account if you try to access it outside of your country.
If you can't connect to a server, switch to another one, and try again.
There are no legal issues with using a VPN to watch Netflix.
Good VPNs bypass the Netflix block.
If Netflix detects a VPN, switch to another IP, and you will be fine.