Oppo,Vivo and more Makes it to the List of Top Smart Phone Vendors 2016.
The competition in the mobile space is beginning to get even tougher than we can imagine. More companies seem to be coming up on a daily basis and those at the top are beginning to get pulled down.
Following a report by IDC, we got to understand that the positions which were previously occupied by Xiaomi and Lenovo have been displaced by two Chinese based company, OPPO and VIVO. Though this name might be seeming strange to you particularly as a Nigerian, they have actually been active in China and some markets in Asia.
Below is a report showing the top five smart phone vendors with their market share included.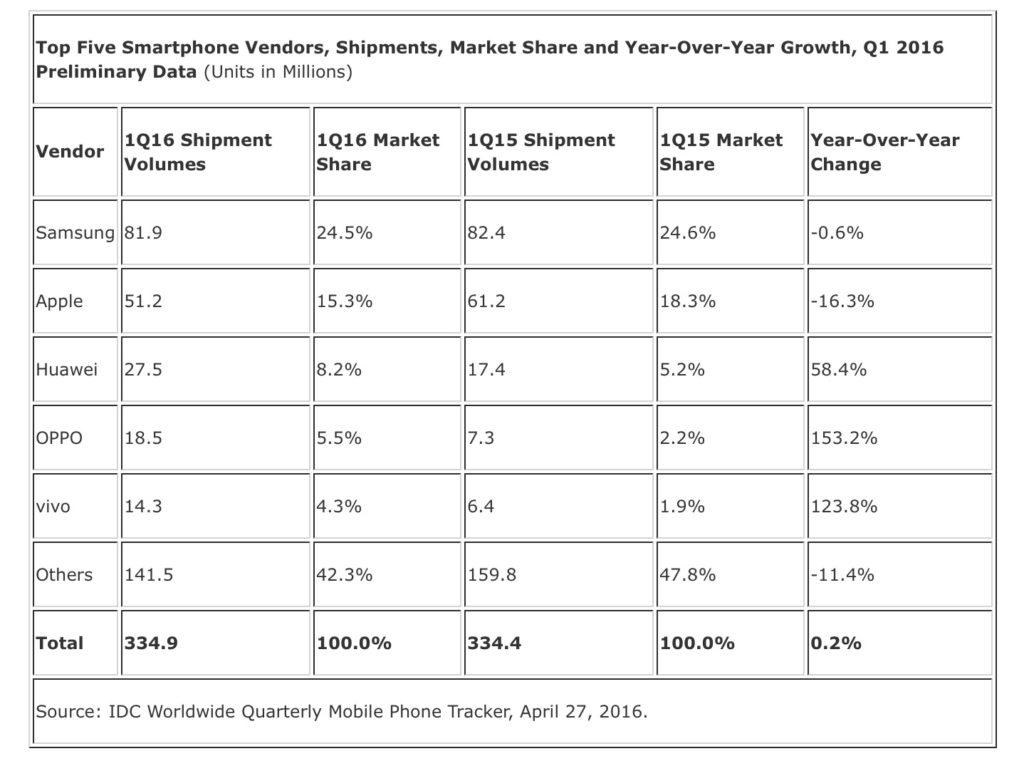 Our very own Samsung still has its way as the first on the list having sold over 81.9 Million smartphones  and Apple, second. Though we know this two brands to always compete in the mobile space following the latest Samsung S7 and the iPhone 6s plus battle which got many people talking including me ;) . The Apple company actually experienced a major drop in sales and have been able to ship just 51.5 Million of her device this year.
Though the Samsung, Apple and Huawei Thing aren't actually new to us, they have always been the top goons in the mobile industry, the surprising thing here is the rise of Oppo and Vivo on regards making it among the top 5 smart phone vendors 2016. Guess, they are beginning to paddle their boats in the right path.
What is your say, drop it via the comment box below.