Instagram isn't going away – at least not even in three decades to come. Many alternative services have been launched, but Instagram's usage statistics haven't dropped. As one of the most used photo/video-sharing platforms worldwide, there are many third-party apps that help you maximize Instagram usage.
Picuki is an online photo editing tool for Instagram. The app runs through web browsers – no installation needed – and allows users to save Instagram photos and videos and edit them to reshare. The Picuki app is a handy Instagram photo editor, and while it still works perfectly, you may as well want to check these other Picuki alternatives that truly work.
10 Picuki Alternatives to Find Instagram Photos and Videos in High-Quality
Here are 10 of the best Picuki alternatives to find quality Instagram images or high-definition videos for fun, personal, or business uses:

Reviwu (formerly Gramhir) is a website that allows you to monitor and review Instagram influencers anonymously. This web tool allows its users to rate Instagram influencers' attitudes and content on a 5-star scale.
It is a free website and you can create an account with them if you wish. This website can come in as a Picuki alternative for rating influencers.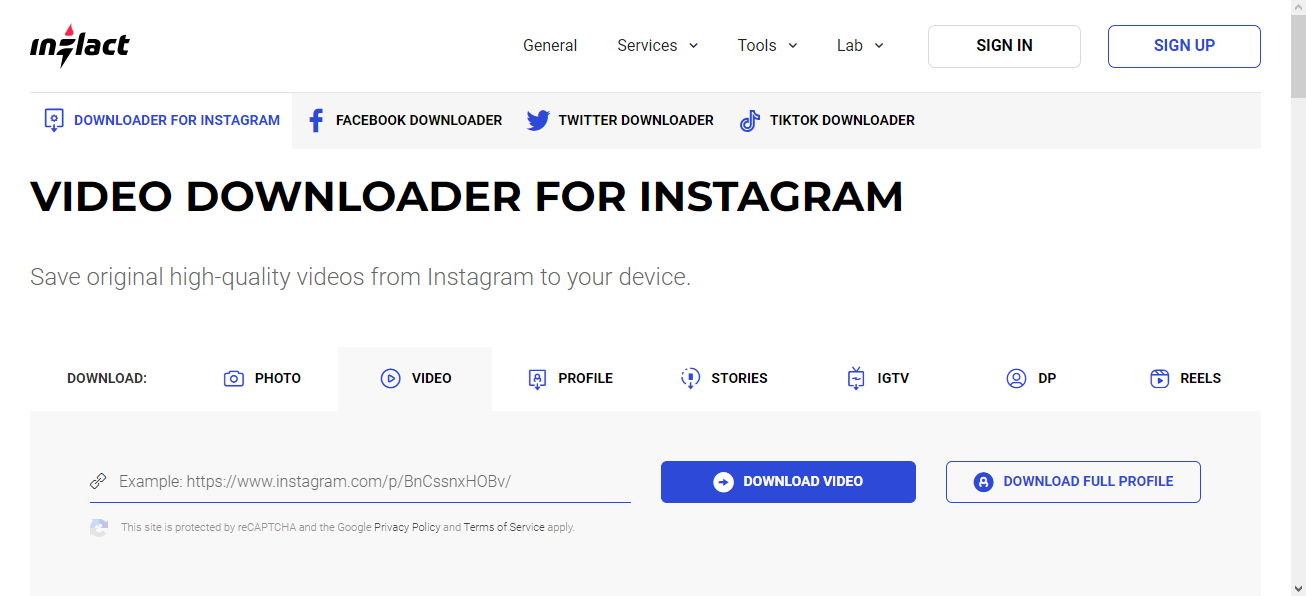 What do you want to download from Instagram: photo, video, reels, user DP, or IGTV? Inflact is a web tool that lets you download virtually anything from Instagram, including a user's full profile. The Inflact website is more like an all-in-one video downloader for Instagram.
To use this tool, all you need is to copy and paste the Instagram video or story URL into the address bar on Inflact's website, and then hit the download button. More interestingly, the website offers other extensive tools such as a TikTok downloader and a Facebook downloader tool, too.

Although the app's name may make it seem like you can only use it for downloading Instagram's users' DPs, the tool actually works for downloading virtually anything from Instagram.
InstaDP is a downloader tool to save Instagram DPs, stories, reels, and every other thing in between. The website features an intuitive interface and it's pretty easy to use.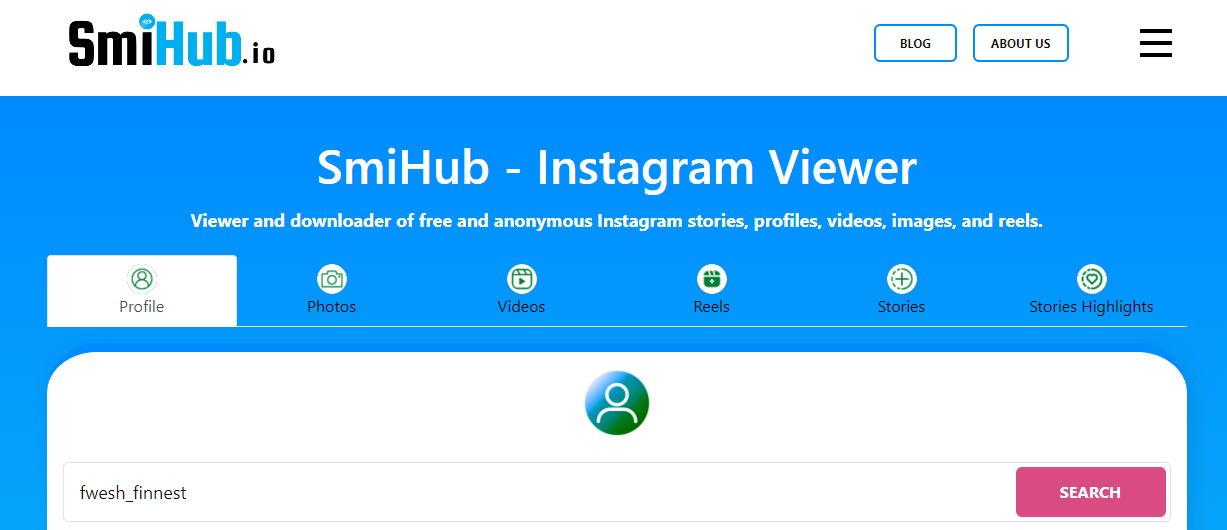 When searching for tools that can help you look into people's Instagram accounts without them knowing, SmiHub is a great tool for that. SmiHub is an Instagram viewer and downloader tool available for free and accessible across devices.
This tool can view profiles, as well as download stories, highlights, and reels. It is a handy tool for any active Instagram user.

The Dumpor website allows you to browse Instagram anonymously and download anything you find interesting. It is quite similar to Picuki while offering a distinctive user interface.
On Dumpor, you can search hashtags, profiles, or location. It is a resourceful website for Instagram users who want privacy while stalking some particular celebs of fellow Insta users.

Found a user's DP you love so much and want to download it? Instead of screenshotting and cropping out the empty spaces, FullInstaDP will help you save the DP in clear HD quality.
This tool is particularly built for downloading Instagram users' DPs and it works pretty well for the purpose. But then, you can use FullInstaDP to grab stories and posts too.
7. StoriesDown

This website lets you stalk Instagram profiles anonymously without getting noticed. It is one of the best alternatives to Picuki.
The interface is intuitive and you don't have to install any app on your devices. StoriesDown also includes tools that allow you to download photos and videos from Instagram.

Izuum is a Picuki alternative for spying on Instagram profiles anonymously. It also lets you download people's Instagram profiles without their notice.
With Izumm, you can watch different people's Instagram stories without them knowing – it hides you completely. The website loads fast on any device.

This is an all-inclusive online app that lets you access the features of Picuki and other similar applications. It is an anonymous Instagram viewing app with a clean interface that loads very fast across devices.
You only need to provide an Instagram profile URL and you're good to go. StoriesIG can be used to download reels and IGTV, along with other Instagram files.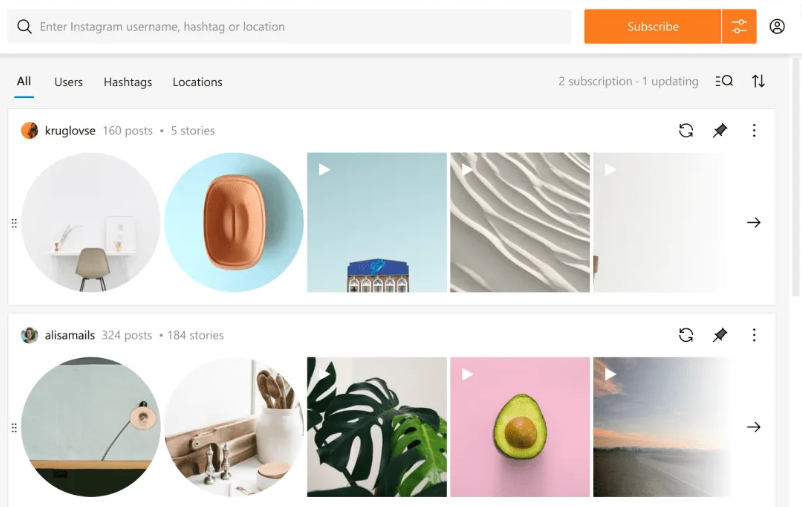 If you don't mind downloading a desktop client app, then 4k Stogram could be your preferred choice. This software program lets you download photos, reels, and videos from Instagram.
It is only available for Windows OS computers and it's quite easy to use. There are many features to explore on the 4K Stogram app and you can save Highlights too.