Marketers struggle to drive organic traffic to their websites. Why? Because the contest for user attention is fierce, while search engines continually reinforce their ranking criteria. This means falling behind your rivals in SERPs becomes easier than ever.

Backlinks are one of the fundamental ranking factors applied by search engines. Therefore, marketers, link builders, and SEO specialists should prioritize this marketing technique to grow relevant organic traffic. Guest posting is one of the most effective methods to gain backlinks. Numerous links from authoritative domains raise your website's reputation and allow you to dominate the search engine results.

Building quality backlinks, however, is not an easy matter. Finding relevant websites with high domain authority, conducting negotiations, and ensuring that your content will stay published – these and other challenges obviously add hassle to the marketers' lives.

Collaborator relieves you from most concerns associated with backlinks. It's a resource that eases the search for an appropriate website to place your content with backlinks or monetize your resource by accepting guest content.
Who will Benefit from Using Collaborator?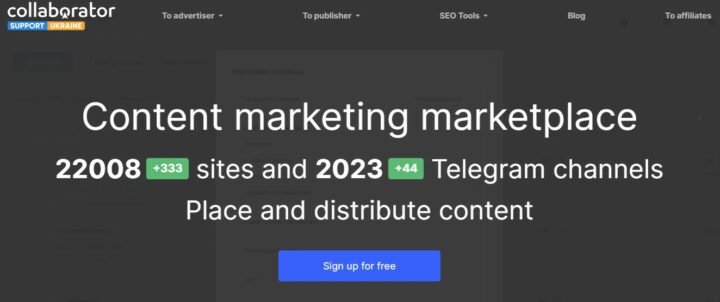 Whether you own your online space or want to promote your business on other resources, you can access the handy tools at Collaborator that make the entire marketing process seamless.

Advertisers

Collaborator offers an easy path for advertisers to obtain quality backlinks. Here, you can skip the phase of searching for the right donor sites for your project. Jump directly to picking your favorites from the extensive list of trusted platforms at Collaborator. Just register as an advertiser for free, and you'll expand your marketing opportunities.

Website and Telegram owners

Your website or a Telegram channel can become your source of income. You should create your user profile at Collaborator, confirm your ownership of the indicated platform, start getting content placement requests, and make respective publications. Collaborator's list of trustworthy advertisers comes with comprehensive information about each company to help you make informed decisions.

Additionally, you can offer the service of content writing, thereby extending your sources of income.

Every marketer, link builder, and SEO specialist

Whether you are part of an SEO team or conduct your marketing activities individually, you can become a user of Collaborator. The platform has no limitations for advertisers except for their ability to confirm their trustworthiness.

What's Unique about Collaborator?

Collaborator continually studies customer needs and implements new features to accommodate the rising demands.

The platform offers a unique opportunity enabled by its official integration with Ahrefs and Serpstat. These partnerships help Collaborator's users select donor websites by exploring the core website assessment metrics and other information that is available for free.


Apart from this, Collaborator's catalog of platforms includes not only websites, as well as most of the associated services, but also Telegram channels. Therefore, users can extend their spaces for placing backlinks.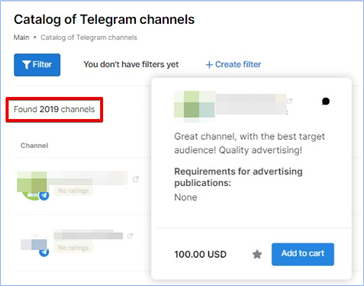 Core Advantages of Collaborator
The Collaborator's primary purpose is to help users reinforce their marketing activities with powerful and efficient tools.

A huge catalog of trusted resources

Collaborator offers over 21K+ trusted websites and 2,000+ Telegram channels. Each resource is thoroughly verified. By using handy filters, you can quickly and easily select the most suitable platforms for your project.

Quick publication

Each deal is usually completed within 48 hours or less after the application is made.

Insurance

Collaborator guarantees each deal by providing different insurance types. The insurance guards a user against publication's non-indexation or deletion. Therefore, you can rest assured that your content with backlinks will continue bringing value.

Free insurance for three months;

Paid extended insurance for one year;

A further prolongation opportunity.

Tracking and analytics

Monitoring the effectiveness of your advertising campaign is crucial for further strategic decisions. You can track analytics and monitor the effectiveness of your advertising campaign.

Affiliate Program

Registered users can get extra income by promoting an affiliate link.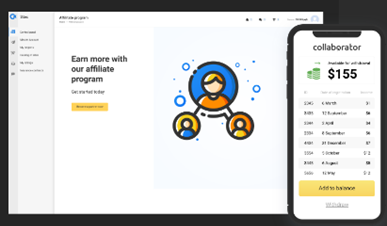 Just fulfill several easy steps and start getting profits! The steps are:

Register

for Collaborator;

Become an affiliate;

Invite friends;

Earn on referrals.

Convenience of Use

The platform is designed for maximum user convenience. To help you navigate a tremendous catalog of platforms, Collaborator has arranged multiple filters. Thus, you can set up the desired country, publication topic, price, SEO metrics, and more.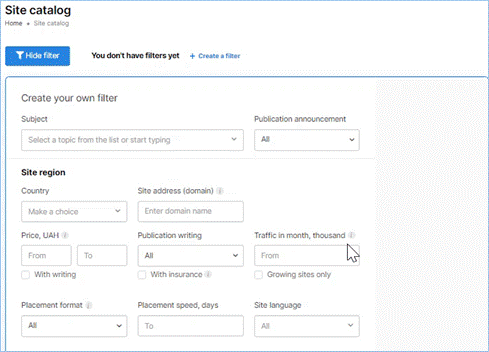 By inserting the necessary parameters, you'll narrow down your search and minimize manual work.

Reasonable fees

With Collaborator, you can enhance your marketing strategies at a fair price.

10% deposit fee;

15% withdrawal fee.

Conclusion

Collaborator is a favorable place for both advertisers and website owners to start winning partnerships and amplify their marketing.

What distinguishes Collaborator from other associated services is its official integration with Ahrefs and Serpstat tools.

Collaborator's primary functionality aims to find relevant websites for guest posting, helping advertisers drive their websites' traffic and elevate websites' ratings by search engines. Publishers can monetize their websites or Telegram channels and earn additional income by placing guest content.

Affordable prices and a supportive team further add to the platform's appeal.

So, if you want to promote your website safely and profitably, you may start your route at Collaborator!