Coming up with unique ideas for articles on blogs could be quite a bit of a task, especially if you are just starting up and as a blogger and haven't gotten the experience you need. Some bloggers spend hours in front of their computer system thinking of what to write about and keep coming up with nothing to really impress their readers. I'd say, coming up with unique ideas on a daily basis for your blog is quite easy if you the right place to look and how to look for it. In this article, I have outlined the Top 5 places to get unique ideas for writing articles on your blog. Before I continue, I would like to highlight the writing skills you can use to attract more readers. When writing an article, make sure it provides a solution to a problem or solves a problem involved, in other words, focus on the "how to" and what to do" type of articles. Most people visit to the internet for solutions to problems and would be glad to pay another visit to any site that provides them with continuous solutions and information.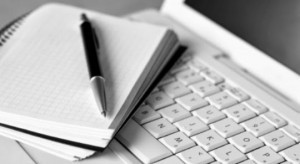 For Every Blogger: How To Attain Suspicious Success In Blogging By Nosa E
Now Talking About Places To get ideas. Well, if you want to keep your blog alive and active, the number one thing is content, and more content and more unique content. Its again, quite easy to write about anything, but to keep a blog in vogue, you need to write about what people need in your niche, what they are constantly searching for. So this brings us to places to get unique ideas for your next article or post.
Visit Yahoo Answer Community;
This is the one of the biggest answer or solution community on the web. It covers literally any category or niche a blog is about. Why it is a source of idea is that people come there to ask for solution, tips, and tricks. So you can take advantage of that and start using the community. Browse through the categories related to your niche, and you can see what people are constantly looking for solutions to and keep writing about them. You can also take advantage of the "source of answer field" to get link to the article, which provided the solution on your blog.
Join Related Facebook Groups;
Find groups related to what you blog about and join them. Why I choose group over fan pages is that group is more interactive as compared to fan pages. In groups, there are people who are more into the niche so you can get ideas from the updates they post and also from other bloggers who updates their posts in the groups.
Sing up and be active in Forums;
forums are a den of ideas waiting to be harnessed and converted into unique articles. So if you have not already joined forums related to your niche, join them now. The two major forums are use are digitalpoint and warriorforum. You can also use forums to get high-quality links to your blog.
Spy on other related blogs;
Yes, if you want your blog to stay in vogue, you need to visit other blogs and learn what they are writing about. Please do not copy from them. I have outlined what plagiarism can do to your blogging success, so instead of copying, see what they are writing and creating a better and more detailed version. Never replicate the whole article exactly how they've written it
Research keywords thoroughly;
You can get ideas on what to write about if you know what people are searching for. Use Google Keyword Planner or any other keyword tool to do your searches. Now when you find a keyword that has high searches, please do not over optimize the post with that keyword. Keeping it moderate is the key to not getting penalized by search engines.
In Conclusion,
Its important you keep updating your blog with fresh and unique content continuously to maintain your traffic and search engine rankings. These are some ways mentioned above to get new ideas for your blog