When enthusiasts represent their ideas in front of someone, they literally have to sell their intellectual property product at the most beneficial price possible. Their award is calculated by how welcome your performance is, whether there are thorough questions afterward (which reveal how attentive users are and interested in your presentation content), and so on.

Experimenting with samples seems simple. PowerPoint is a widespread program. However, diversifying your talents and approaches to designing slides might require additional resources. That is where free PowerPoint templates by Powered Template come in handy. Stay tuned to check how they impact your potential and creativity. Onwards!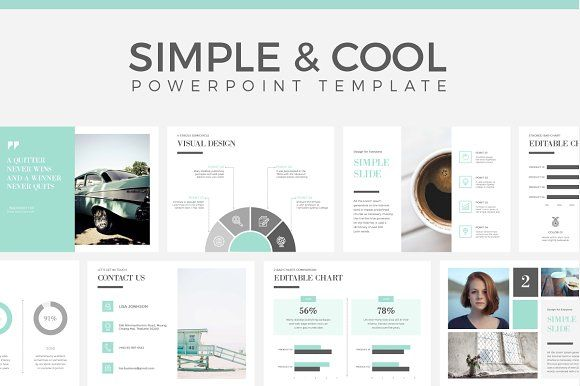 How to Style Your PowerPoint Presentation
Without a doubt, chosen designs have to be readable and eye-catching at least to make your performance successful. Here are some parameters that will let you transform your amateur awareness of presentations templates into a professional skill:

After you download a specific theme, your task is to check what slides it has and what contents they will match.


Stick to your agenda and don't get too excited about free templates. Even if you fall in love with a particular style, it is an epic failure to adjust your topic to make them tuned.


Before representing your work results to large audiences, take your time to have another look at your project. Even a few hours might make a difference. Additional consultations with friends and tutors can happen too.

The Benefits of Powered Template for Your Presentation Efficacy
For any sophisticated, elevated, copyright-free presentation templates, feel free to visit Powered Template — thousands are available at the greatest prices. If you require more premium-class solutions, you will get them at a fair cost. In other cases, no charges and fees take place, so your access to multiple design ideas is absolutely free.

Several brands trust this company's services, and the major part of them is included in the list of Fortune 500 organizations. If you think that Sony and Bank of America have a little in common, please be informed that their marketing campaigns and communication between departments are commonly held through PowerPoint presentations and other graphic templates. Your professional, educational, and personal horizons will be expanded thanks to a vast number of slides that cater to multiple hearts and minds.

Here is what you have to know about Powered Template:

Its presentations are available in two formats — brief for free and exclusive for premium access. No matter what you choose, superb adjustability and compatibility with Google Slides will be guaranteed.


Its search filters will help you define the style and type of template you need. Apart from seeking what popular and newest arrivals are, enthusiasts get familiarized with data-driven, light & dark versions, and image-rich options.

The Takeaway: Are Powered Template Slides Worth It?
All in all, browsing and surfing through the net usually takes a lot of time before decent results can be achieved. To make your project preparations simpler to afford lighthearted attitudes, don't hesitate to reveal the strength of Powered Template's tools.
Adjustable, customizable, and so divergently styled templates are at your 24/7 disposal. Whether urgent changes or searches for creative decisions take place, this platform allows for sighing with relief and just focusing on doing the assigned job.