There are many exciting action movies to see on Netflix, and the prison movie genre seems to have some of the "very best" titles. Prison movies have a special type of thrill loved by many people – the actions, suspense, twists, escape plans, and so on are simply intriguing.
Here are some of the best Netflix prison movies to add to your watchlist come 2023. You can binge-watch these titles in order – they are intriguing. Netflix streaming is available worldwide, but you may need to use a VPN to access some of these titles that are unavailable in your country/region.
Top 15 Netflix Prison Movies to Watch in 2023
Come along with me as I take you through the 15 best Netflix prison movies to watch now and in the coming years:
1. The Platform

The Platform is one of the best prison movies on Netflix. It is a Netflix Original about a "dystopian prison of the future" where prisoners are imprisoned in vertical cells, and lavish food descends from above. Inmates who are lucky to be at the top have plenty to eat as the foods drop, and those below get starved.
This movie has a lot of twists, and the action scenes are so real. Themed in Spain, The Platform is available in Spanish with English subtitles; there are dubbed language versions. Throughout the 90 minutes of this thriller, you'll definitely not want to miss a scene. It's a story of power and survival. 
2. 13TH

13TH is a documentary about the 13th Amendment to the US Constitution that abolishes slavery. However, this documentary touches on a qualifying clause with regard to using it as a punishment for crime.
The 13TH features pretty many notable acts, including politicians and activists. This is not so much an easy watch, but it's well worth your 100 minutes.
3. Orange is the New Black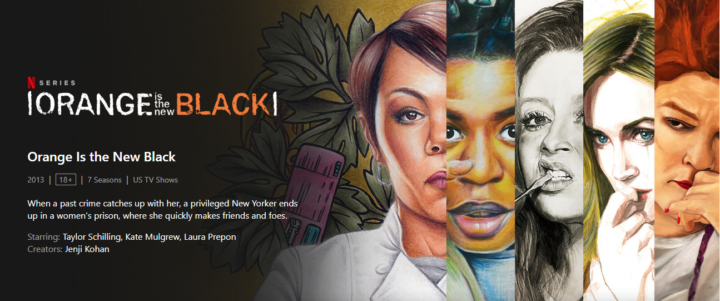 Orange is the New Black is a seven-season Netflix prison series based on Piper Kerman's memoir. Across the many seasons, the story focuses on the concentrates on Piper Chapman (Taylor Schilling) and her 15-month term in a minimum-security prison, convicted for drug-related crimes.
This Netflix prison movie is a long one to watch – there are over fifty episodes to catch up with across the seven seasons. Orange is the New Black will take you through different emotions and mind states.
4. The Unforgivable

As the name highlights, this prison movie is based on a TV drama series of the same name written by Sally Wainwright. It follows the life of Ruth Slater after she was released from prison; she had finished serving her twenty years sentence but couldn't live over her past. Upon her release, Ruth starts searching for her estranged little sister, Katie, who was just five when she was convicted.
5. 7 Prisoners
Portuguesse-themed 7 Prisoners is a fictional drama based on a screenplay by Moratto and Thayná Mantesso. The movie tells the story of an 18-year-old Mateus who, in search of a good life for himself and his family, got involved in some nasty business he naturally wouldn't want to indulge with.
Mateus, along with other boys, worked for Luca in a junkyard in São Paulo. Toward the end of the movie, Mateus betrays his colleagues. 7 Prisoners looks to explain modern-day slavery businesses run by some so-called businessmen. It is an interesting movie to watch.
6. A Twelve-Year Night
José Mujica was going to be the president of his country in a future time, but at the moment, he had to fight along with his fellow Tupamaro political prisoners to survive 12 years of solitary confinement and torture in a government-run prison in Uruguay. A Twelve-Year Night is an exciting prison movie centered on the state of the country, Uruguay, in 1973, when being run by a civic-military dictatorship.
7. Inside the World's Toughest Prisons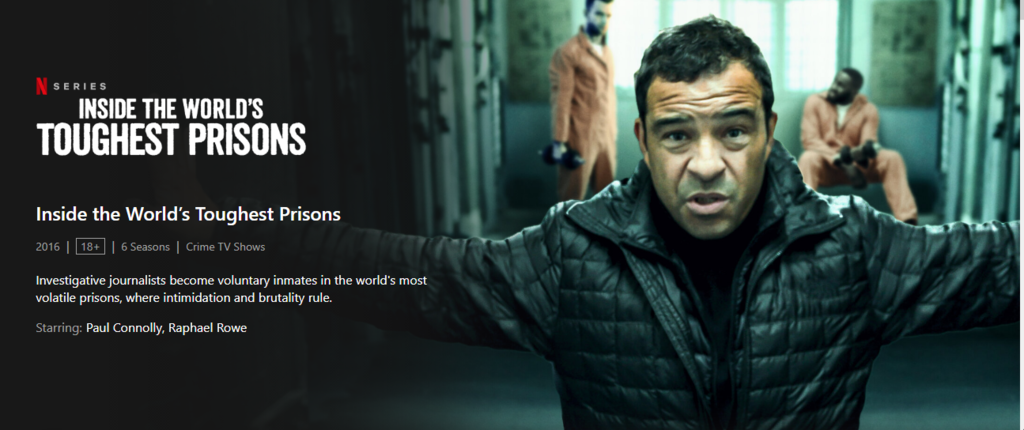 Across the six seasons, you have about 23 episodes to catch up with. As a lover of prison movies, you'll definitely love this one – it's full of action scenes and intriguing moments of twists. The movie is all about the journey of investigative journalists throughout different landmark prisons across the world. They became voluntary inmates in different prisons to explore and understand the different lifestyles and cultures lived by the convicted inmates.
8. On My Skin

Stefano Cucchi may have died in an ugly way, but his death was a breakthrough for his family. On My Skin is an Italian prison movie on Netflix based on the real-life story of Stefano Cucchi, a 31-year-old building surveyor arrested in Rome for a drug-related offense and tortured to death due to police brutality. This movie will excite anyone that typically loves prison movies.
9. Jailbirds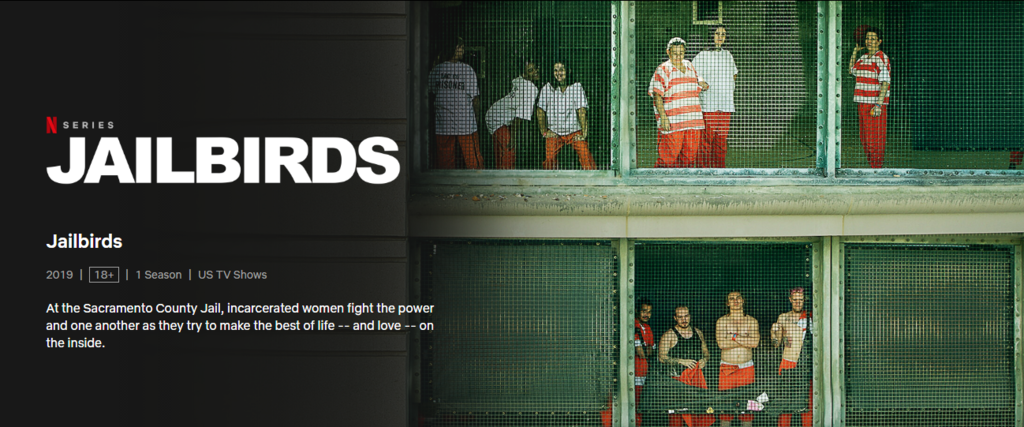 Currently, only there is only one season available, and everyone that has seen this series will be expecting a second season. Jailbirds have an intriguing plot, so you wouldn't want to miss a scene. It is the story of some incarcerated women fighting one another and the power (authorities) that held the captive while also trying to live their best lives. The six episodes minimum of 38 minutes each, are pretty exciting to watch.
10. First and Last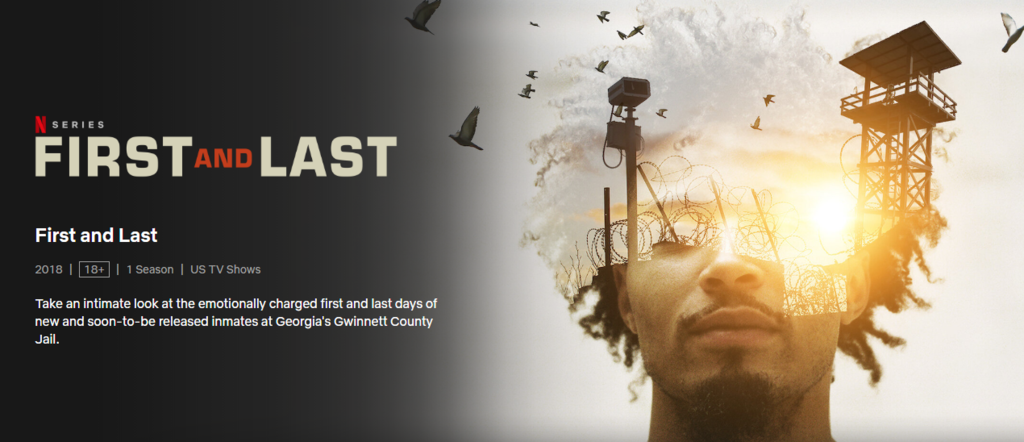 The first and last days as an inmate are really the most memorable days, apparently. This movie takes through the life of inmates at Georgia's Gwinnett County Jail. It talks about the emotional state of the inmates on their first day in the facility and their last day to regain freedom. First and Last will make you emotional at some point, and you'd love to see that happen.
11. I AM A KILLER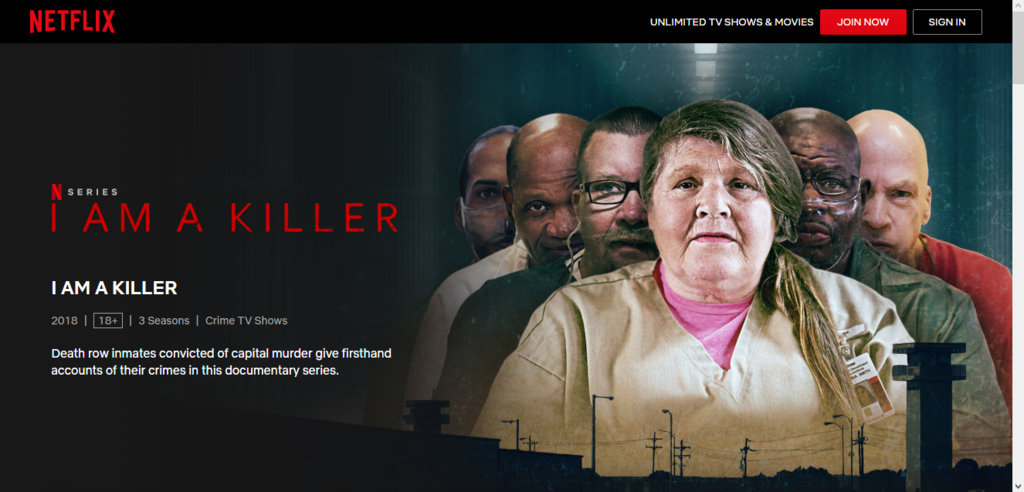 I Am a Killer is another captivating prison movie to watch on Netflix. It follows the story of death-row inmates giving accounts of their crimes. This seasonal docuseries will keep you engaged through the episodes, as you'd never want to miss a scene.
Featuring never-before-seen footage with unprecedented access to prisons across America,  I Am a Killer gives an in-depth insight into how prisoners who are in death-row feel about their fate. Each episode talks about a different prisoner.
12. The Informer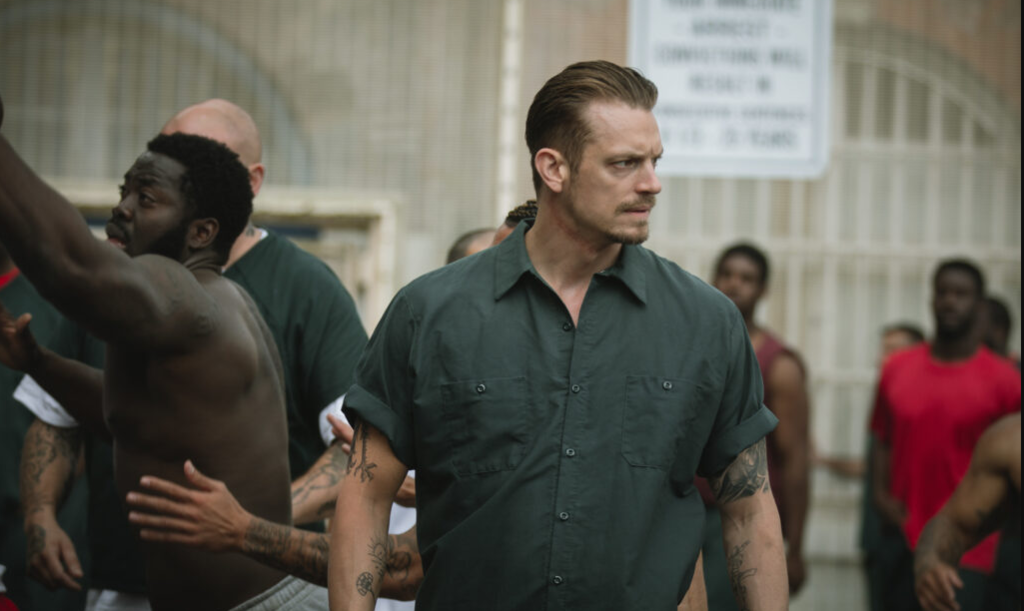 The Informer is a thriller movie based on a novel, Three Seconds, by Roslund & Hellström. An ex-con is recruited into the FBI to clamp down on a drug ring run by the General – the most powerful crime boss in New York. But when the drug bust goes wrong, the ex-con is forced to return to prison and continue with his undercover job. Now, Koslow must come up with a viable plan to escape the law and the General to save himself and his family.
13. Doing Hard Time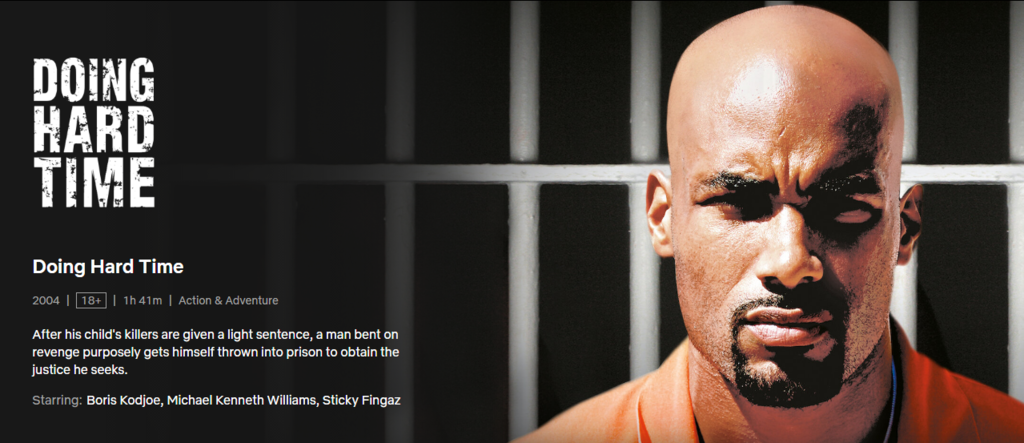 Nothing's as painful as the death of your kid; it becomes more painful if the killer(s) didn't get a fair share of what they deserve. This is the case of Michael, whose seven-year-old son was killed in a drug-deal-gone-bad fight.
Michael became more furious when his child's killers got a light sentence, so he decided to deal with them himself – a decision that landed him in the same prison as his child's killers to get his revenge.
14. Jailbreak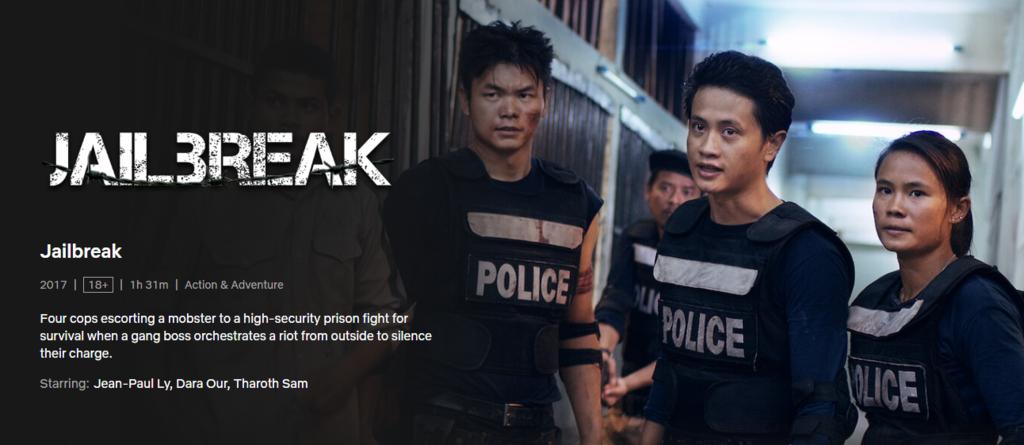 Being among the escort team transporting a notable inmate could be a big task. For sure, rival gangs or the boss's gang will try to intervene. In Jailbreak, it is about the fate of four intelligent and strong cops escorting a mobster to a high-security prison, but clashed with rioting prisoners of Koh Kla, a Cambodian prison. The escort team now has to fight their way out to survive while also protecting a key witness.
15. 3000 Nights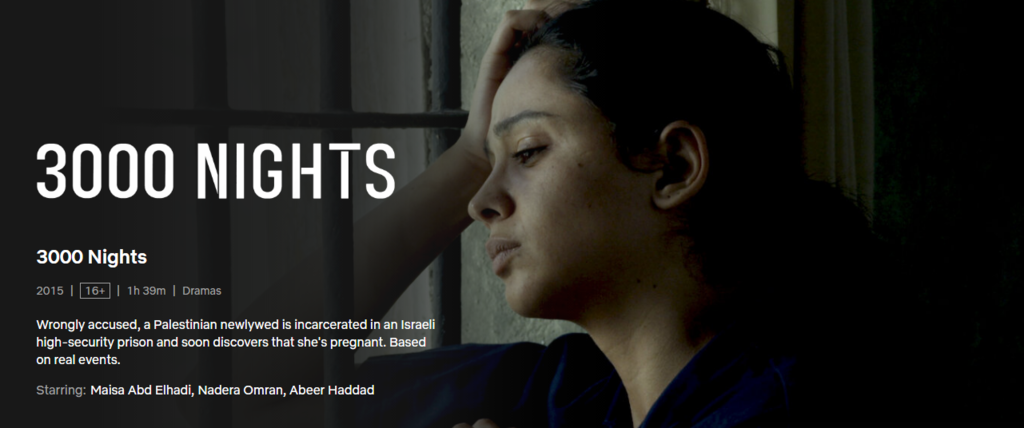 Last on this list is 3000 Nights, a Netflix prison movie about women's rights. The movie tells the story of a young female inmate who gave birth to a son while serving her sentence. The young Palestinian schoolteacher struggles to protect her newborn son while also keeping hope alive. 3000 Nights is a movie you'd want to see over and again due to its soothing plot.
What More?
These are the best Netflix prison movies that are still watchable on the platform. Scooting the internet, you will find many more movies, but most of them are no longer available on the Netflix streaming network.