Feel like watching some top dogs kick some ass? Well, Gangster movies can be exhilarating, you know? Gangster movies are tough, rough, and exciting to watch – to some people, it is their favorite type of movie to watch. Here are some of the badass gangster movies on Netflix.
You'll get to watch some mafia bosses get into action against rival groups or try to resolve in-house conflicts. If there's one thing to be sure about mafia movies, it is the fact that there are lots of fight scenes to catch up with.
The 12 Best Gangsters Movies on Netflix
Come along with me as I walk you through the 12 best Netflix gangster movies to watch now and in the coming years.
1. The Irishman (Watch)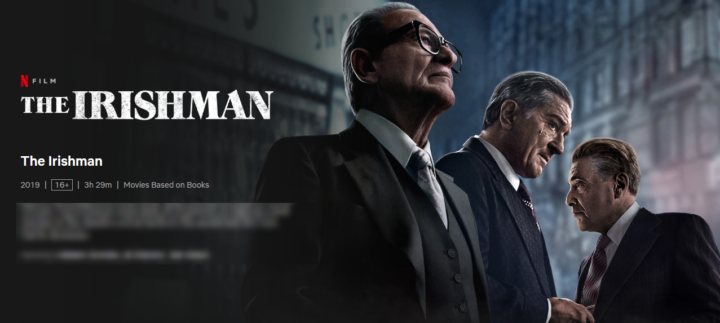 The Irishman is an epic American gangster movie shot in 2019, telling the story of a truck driver who got involved in some dirty business. This movie lasts for over three hours – that's so long, and it's all exciting to watch; you'd never want to miss a scene.
The Irishman is based on the real-life story of Frank Sheeran (De Niro), a World War II veteran that turned out to be a truck driver and, afterward, a hitman. This movie remains one of the best intriguing gangster movies on Netflix.
2. The Town (Watch)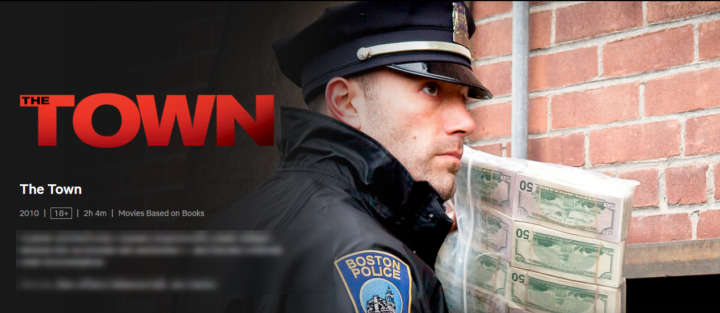 The Town is another impressive movie you will enjoy watching, from its first scene to the last. It is a top-rated criminal movie featuring a blend of romance scenes. In this movie are top acts such as Ben Affleck, Rebecca Hall, Jon Hamm, and Blake Lively.
This movie is based on the true-life story of a Charlestown gang's planned heist of Fenway Park – a gang master falls in love with one of their hostages, and that's when the gang's activities started going south.
3. Gun City (Watch)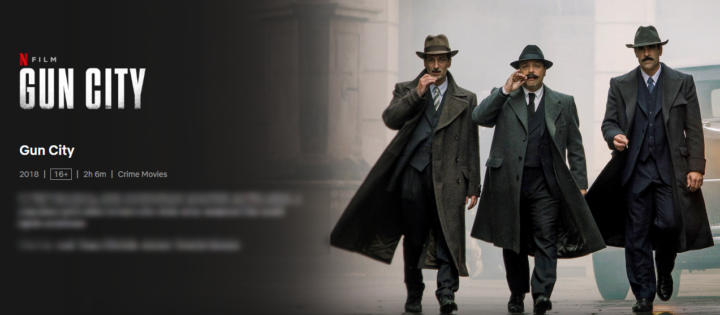 Italian and Spanish mafia are among the most dreaded after Mexicans. Gun is a Spanish gangster movie, so you already know it's going to be a tough one. The movie is set in Barcelona in 1921; it follows the life of a cop sent to Barcelona to arrest mafia gangs.
The entirety of this movie is about a team of detectives trying to track down a group of anarchists that hijacked a military train. You don't expect the task to be an easy one, so at some point, the detectives turn to increasingly brutal methods to get the information they seek.
4. Wild Card (Watch)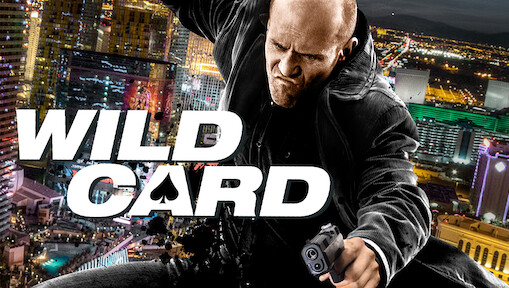 When it's a Simon West movie, you're already having the vibes that it's going to be a thriller, and when Jason Statham is among the cast, you just have to grab as much popcorn as you can because there's really going to be a lot of actions.
Wild Card is a gangster movie that revolves around a gambling addict, Nick Wild, who also possesses some serious lethal skills. Nick looks to find and punish the gangsters that raped his friend; it turns out the main culprit is a high-ranking gangster! Wild Card is a thrilling movie.
5. My Name Is Vendetta (Watch)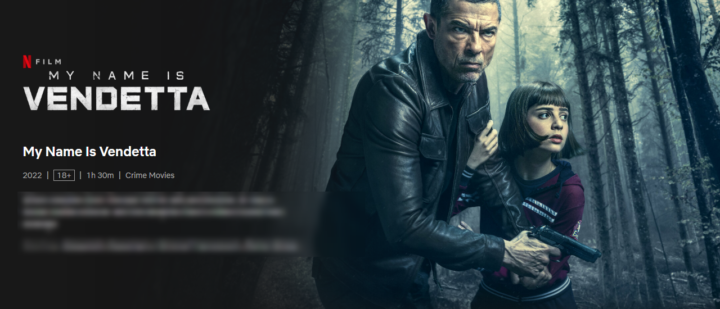 As said earlier, when it's an Italian mafia movie, you know it's going to be a hot one. My Name Is Vendetta is a crime/thriller movie with an interesting plot. It follows the life of a mafia enforcer trying to protect his only daughter from some old enemies.
Santo was a mafia enforcer but had stopped. However, some old enemies he made killed his wife and brother-in-law, so he has to flee to Milan, Italy, to keep his feisty daughter safe in a hideout while plotting revenge.
6. Imperial Dreams (Watch)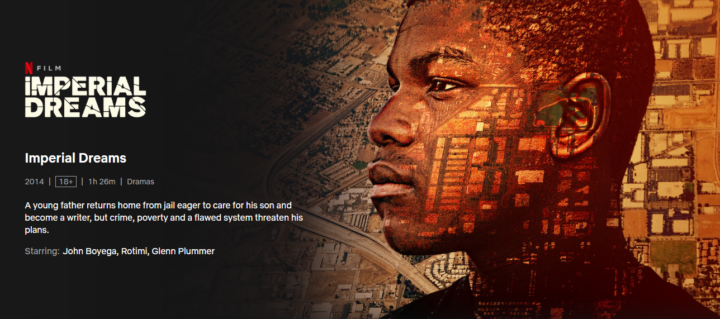 Not everyone goes to prison and returns a changed person – some come back to be worse. This Netflix Original won the Audience Award at the 2014 Sundance Festival; it has been one of the trending Netflix Originals since its premiere.
Imperial Dreams talks about police racism, mass incarceration, education, and gang life. It centers on Bambi, a reformed gangster, who after leaving the prison, returns to Watts, LA, his old neighborhood, to start a new life, but some things can't be easily stopped!
7. Blackout (Watch)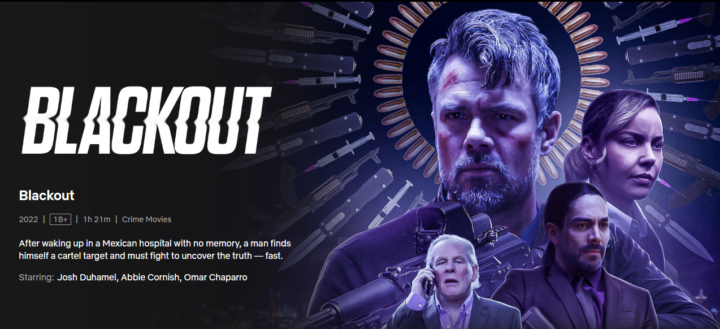 When you steal from a mafia or gangster group, no matter how far you run, it's only a matter of time before they'd get to you. Blackout is a 2022 American action crime thriller film directed by Sam Macaroni. It follows the fate of Cain, who woke up in a Mexican hospital with no memory but somehow noticed that he's a cartel target and so he must find a way to save himself while also trying to uncover the truth behind the hunt against him – actually, he had stolen from the cartel, but he lost memory of everything.
8. Triple Frontier (Watch)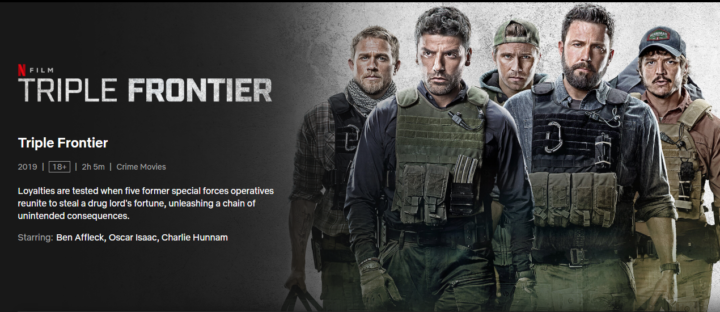 Loyalty is one hard thing to find among mafias, gangsters, or any group. In this gangster movie, the loyalties of a group of ex-special forces operatives reunite to plan a heist and steal a drug lord's fortune in a sparsely populated multi-border zone of South America.
It was going to be the first time in their prestigious careers undertaking such a task – a dangerous one at that – and this time, the task wasn't for their country, but for themselves. Well, it didn't go out well, and at the peak of it all, their skills, loyalties, and morals got pushed to a breaking point in the battle for survival.
9. Rise of the Legend (Watch)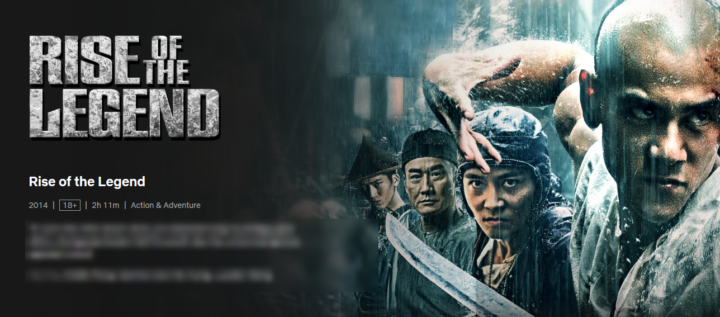 How about a Chinese gangster movie? Rise of the Legend is a hell of a movie you can't stop watching. It is the story of an orphan, Fei, who returns to his hometown to avenge the death of his father. But then, he has to defeat a notorious Black Tiger gang to bring peace to his town. Rise of the Legend is a two-hour+ movie worth watching.
10. The Hard Way (Watch)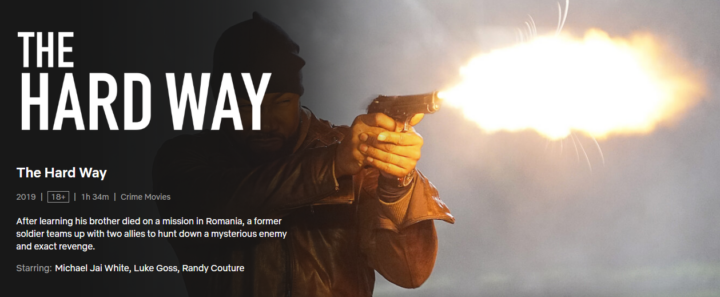 Sometimes, the only way to get it done is by doing it The Hard Way! This tough movie will take you through different emotions; it is the story of a former soldier whose brother died in an operation in Romania, so he decides to hunt down the mysterious enemy and get his revenge.
The Hard Way is Michael Jai White's classic! If you are a Michael Jai White fan, there's no way you won't come back to see the movie quite frequently. This movie was released in 2019, and it's among the top trending gangster movies to see on Netflix.
11. GodFather (Watch)

Have you thought of how thrilling an Indian gangster movie will be? Well, maybe you should see this one first and get the answer you seek. This Indian gangster movie is surprisingly intriguing with a captivating plot.
GodFather is a 2022 movie that follows the aftermath of a political leader's death. An unlikely opponent steps up to take over power, but it was never going to be an easy feat to achieve, and as such, things got quite messy.
12. Run All Night (Watch)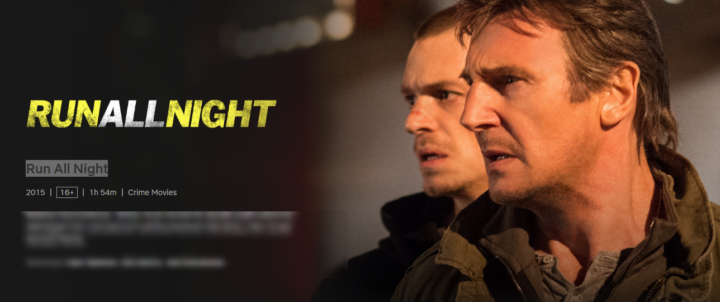 This 2015 classic still rings a bell when you talk of gangster movies to watch on Netflix. It is the story of a retired mob enforcer, Jimmy, who has no other option but to revive his deadly skills to save his estranged son, who is now at the mercy of his former mob boss and best friend. How do you think the whole situation will turn out?
What More?
Listed above are the best gangster movies that are currently available on Netflix for streaming. You can add all of them to your watchlist and binge-watch for long hours.