Nollywood movie and entertainment industry has grown to become one of the most popular movie makers in the world. Only Hollywood and Bollywood comes before it in popularity and universal acceptability.
The growing Nollywood and leading African movies and entertainment industry focuses more on local traditions, cultures, and lifestyles of many African countries which seem to be what a good percentage of Africans really needs.
Although there are many satellite channels which do 'AIR' these movies, in the likes of African Magic Channels, Iroko TV, ADOM Tv, and etc. one cannot access and watch them while embarking on a long journey or afield from home as there may be no cable television access or satellite connection for such.
Here in this article, I'll be listing the best and most reliable web/ mobile apps through which you can watch, stream and download your favorite Nollywood movies. Just take some time and roll me on this.
Top 20 Apps to stream, watch or download Nollywood/African Movies.
This list is presented in no particular order. The numbering is based on general acceptability, public appeal, ease of use and popularity of these apps.
The later part of the list is made up of mostly web apps (websites) only version of Nollywood-centric directories that gives streaming/download access to latest Nollywood movies and full-length African Videos.
1. AfriNolly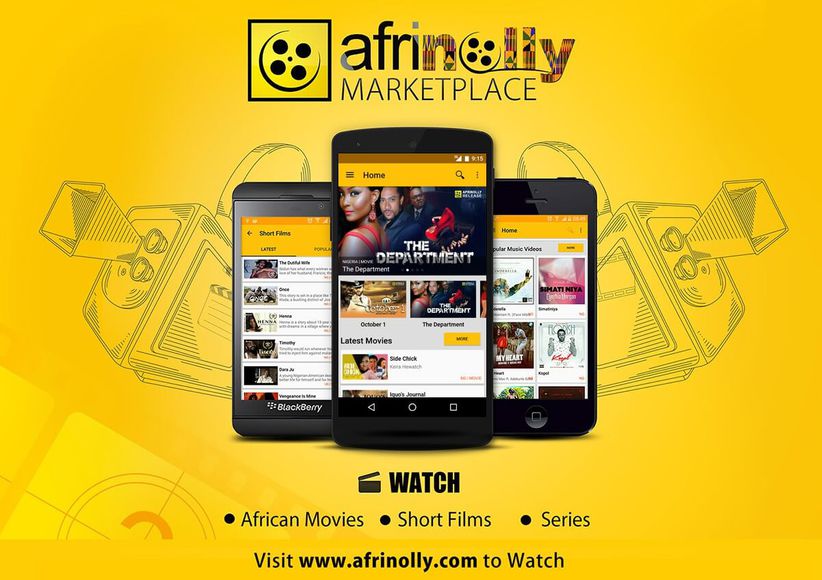 Yeah! Afrinolly tops the list today. This app is one of the most popular options for watching comedy series, full length African videos, Nollywood movies and popular shows.
It supports various mobile platforms and all popular operating systems (OS). To wit;  iOS (iPhone, iPad), Android OS, Windows OS, and Java.
[Their official website is http://www.afrinolly.com].
2. iROKOtv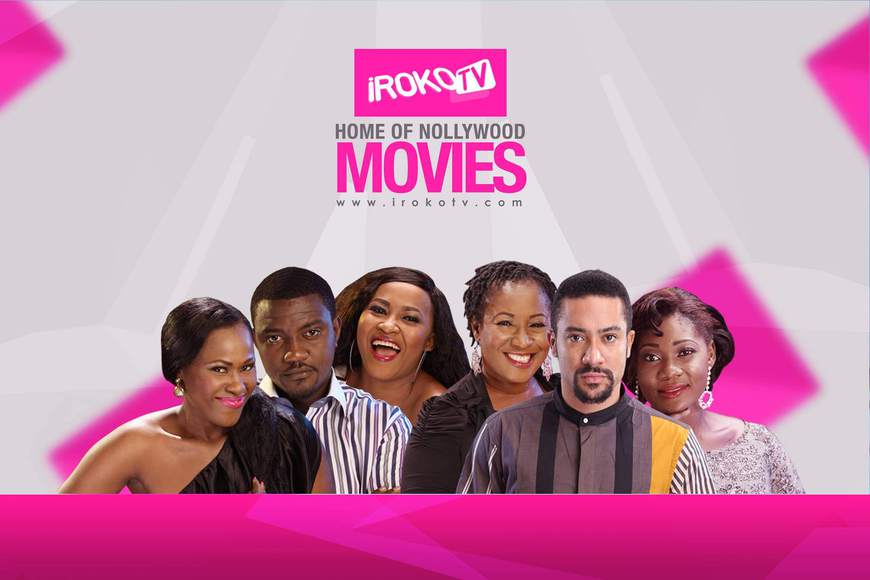 Iroko TV app lets you stream or watch Nollywood movies on the go. The app is intuitive, light and very user-friendly.
Android users can download their mobile app from Google play store while everyone else can download a version of choice from their official website at https://irokotv.com.
IrokoTV is available for PC (web), Android and iOS.
3. NollyLand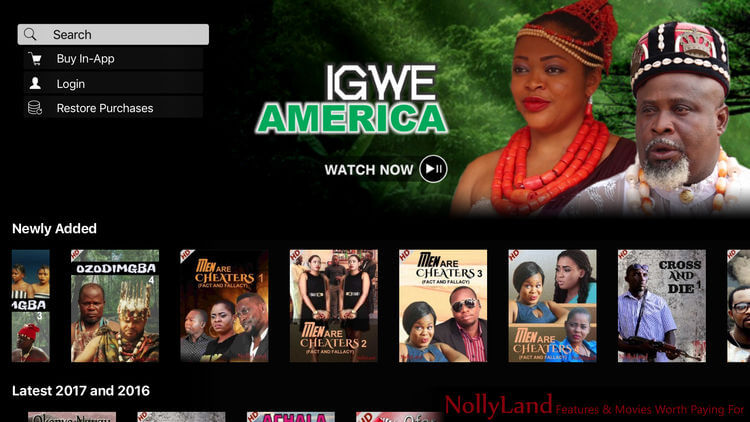 Nollyland is a good app that lets you stream and watch latest Nollywood movies and lengthy African videos.
One great thing I love about this free app is that it doesn't display buggy ads, this is really good and lovely. Many other movies apps bug us with irrelevant ads and still won't accommodate interesting or really thrilling movies in them.
NollyLand app is compatible with all device type except devices with JAVA and SYMBIAN OS.
More cool features of this app includes;
Access to watch movies smoothly on cellular and/or wireless networks.
It lets you cast any movie you'd love to watch on your Television with the aid of any Google Cast Ready device or Chromecast.
Watch previews of TV series/show or movies freely.
Quick and easy access to movies; using the search bar, you can easily find the particular movie(s) you'd love to watch i.e Ghana, Nigerian, South Africa, etc. you can also search with the particular African movie name.
Their official website is seated at http://www.nollyland.com.
4. Video Moja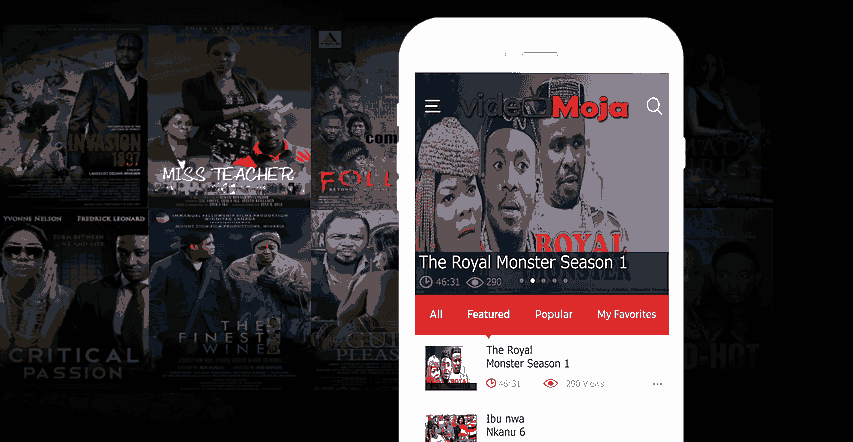 This is a simple and unique app that lets you watch the latest/trending African movies free without paying a dime.
With Video Moja app, you can easily toggle to the genre/category of movie you're searching, i.e. You can easily choose between Action, Comedy, Drama, Romance, Religious and Horror movies.
This app also comes with cool features which includes:-
Ability to customize your profile to your taste.
Access to favorite the movies you enjoyed the most.
New/latest/trending movies are added weekly.
Easy and simple design with little or hardly noticeable bugs.
Their official website is seated at http://www.videomoja.com.
5. Ibaka Tv

Tired of asking Google to search for your favorite movies or actor? save yourself the stress and time by getting this superb app installed on your mobile phone.
Ibaka Tv app allows you to select the particular native language that you'd love to watch movies (Yoruba, Igbo, Hausa, Efik, etc.). The app also lets you to login/register with any of your preferred social media account (Facebook, Google, Email).
Here's Ibaka TV's official website.
6. Nollywood Full Movies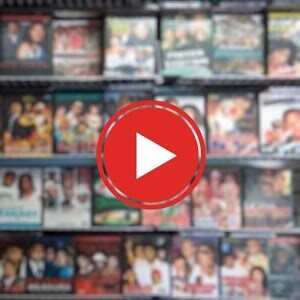 With this app, you can stream and watch in full length all your favorite African movies freely. Get the most of Ghana movies, Kenya movies and also Nigerian movies using this good app.
It is an Android only app and can be downloaded from this Google play store link.
7. Tubi TV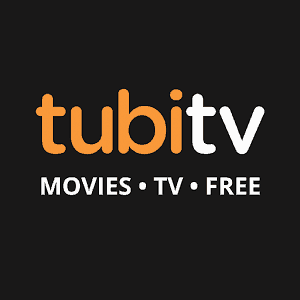 Unlike other popular movie streaming apps which are mostly paid. Tubi Tv app is totally free and allows you to watch trending/popular movies around the world.
New and latest Tv shows and movies are added every week so you don't get bored from watching a certain number of movies repeatedly.
Tubi TV is more of an international movie app with some African/Nollywood content. You can download their apps from various app stores or watch directly from their Official website here.
8. Nollywood Best Movies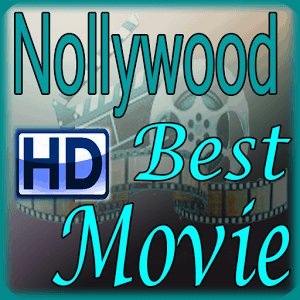 Definitely, this app is not gonna be left out in this article, it features mostly the melodious and populous Nollywood movies.
Movies from other African movie makers are also included in this app. One big flop of this app is that it is only available to Android users at the moment. It is a new/mediocre app at the moment but could improve with time. The official Google play store link is https://play.google.com/store/apps/details?id=com.nollywoodmovie.nollywoodbestmovie
9. Okiki
This app is also among the good apps which can be used to stream and watch different African culture, religions, and lifestyles in form of movies.
features a platform where you can chat live or connect instantly to your social media account while streaming or watching a video.
It is available for all smartphone users and can be downloaded from http://okikiapp.com.
10. Nigeria Movies Now
This amazing app from Essences Entertainment can be used to watch current African movies, drama, comedy, and entertainment.
It is compatible with all smart devices and is totally free. The link to download for Android devices is https://play.google.com/store/apps/details?id=com.andromo.dev319867.app525490&hl=en
11. Ghallywood Gh Movies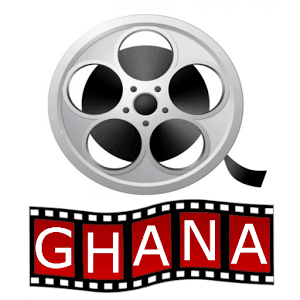 Wish to have an interesting streaming app? Ghallywood App is an option for you. This app has many sweet and exciting features which will improve your viewing pleasure.
Catch the moment with real action movies, romance, suspense, drama, intrigues, adventure, comedy, etc. on this app. The play store link is https://play.google.com/store/apps/details?id=net.andromo.dev319867.app338428&hl=en.
12. NaijaTube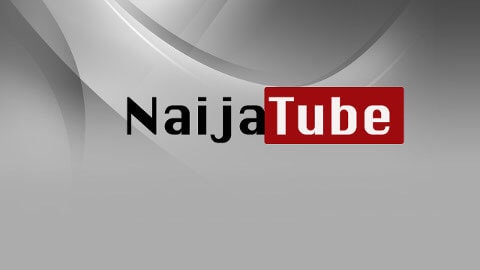 This is a platform where you can watch all videos of the happenings in Nigeria. It is available for iOS and Android users. One important feature I love in this app is the ability for its users to upload and/or edit their own videos using a computer (PC)/phone or embedded links.
It covers Nollywood movies, comedies, politics, music, entertainment, and so on.
Features:
Edit/upload your own videos.
Share your feeling or thoughts on a particular video using the comments sections.
Directly share videos to your social accounts (Facebook, Instagram, etc.)
Their main homepage is seated at http://naijatube.com.ng.
13. Yoruba Movies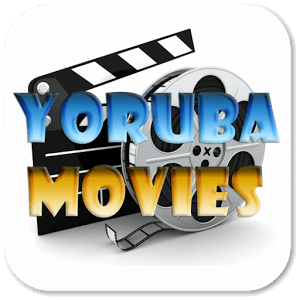 Yoruba native movies are kinda fun and comical. With this app, you will watch all movies acted in Yoruba language and showing their rich cultural values.
Yoruba movies app is totally free and light, it will surely not bug your device and it has no intrusive ads. Their main play store link is https://play.google.com/store/apps/details?id=com.andromo.dev457443.app453810&hl=en.
14. Nollywood Movies Hub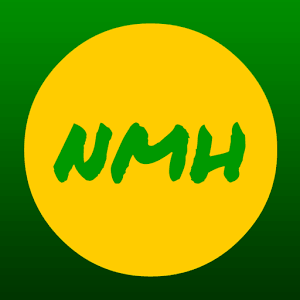 Fan of Nollywood and Ghallywood movies? This app is gonna make a lot of sense for you. It lets you watch lots of Nollywood and Ghallywood movies free of charge and uses dedicated Youtube channel sources.
With Nollywood movie hub app, you'll feel like you're watching cinema while at home.
[Link: https://play.google.com/store/apps/details?id=com.mobincube.nollywood_movies_hub.sc_3KRBL2]
15. Nigerian Christain Movies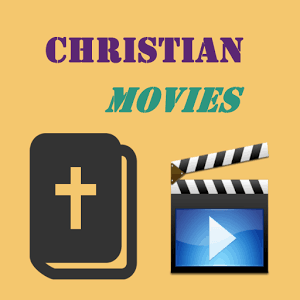 Yes, I cannot end this list without including this app which lets you watch highly inspirational, motivational, and Educative Christian movies. Movies in this app contribute immensely to our lives in diverse positive ways.
Enjoy as many Godly movies with your kids, family/friends, colleagues, etc.
[Download Link]
Web Apps
This section is mostly web apps and sites that center around Nollywood, full-length African movies, musical videos, and/or entertaining shows.
16. Nigerian Movie Network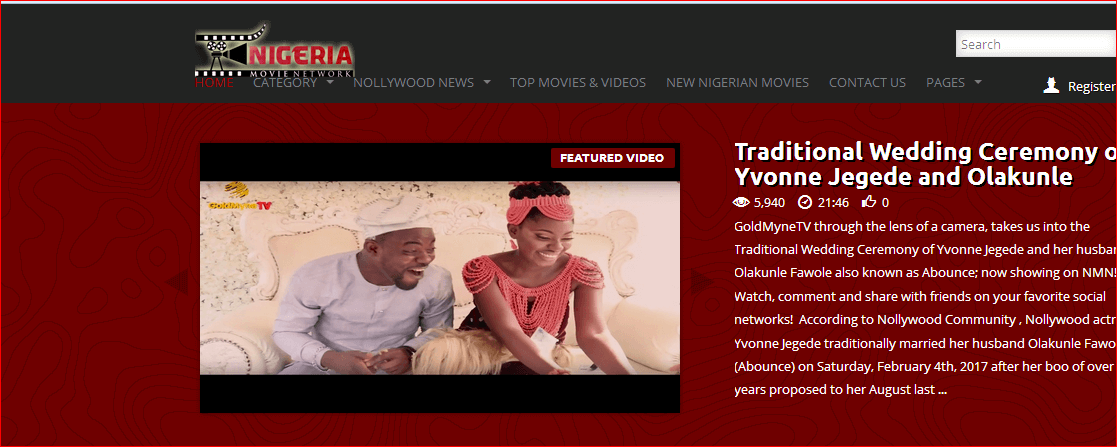 Lots of African movie lovers visit the Nigerian Movie Network daily to watch interesting movies. Just like the famous Youtube, it is a platform where you can watch movies directly on the site without being redirected to a 3rd party site. It has its movies categorized for quick and easy access to your specific type of movie.
NMN (Nigeria Movie Network) also has other columns for Nigerian news updates and a quick access search bar to ease your finding.
To bookmark movies, share or create folders and enjoy other sweet features on this platform you must be registered with the site.
Their official website is proudly seated at http://www.nigeriamovienetwork.com.
17. TV Nolly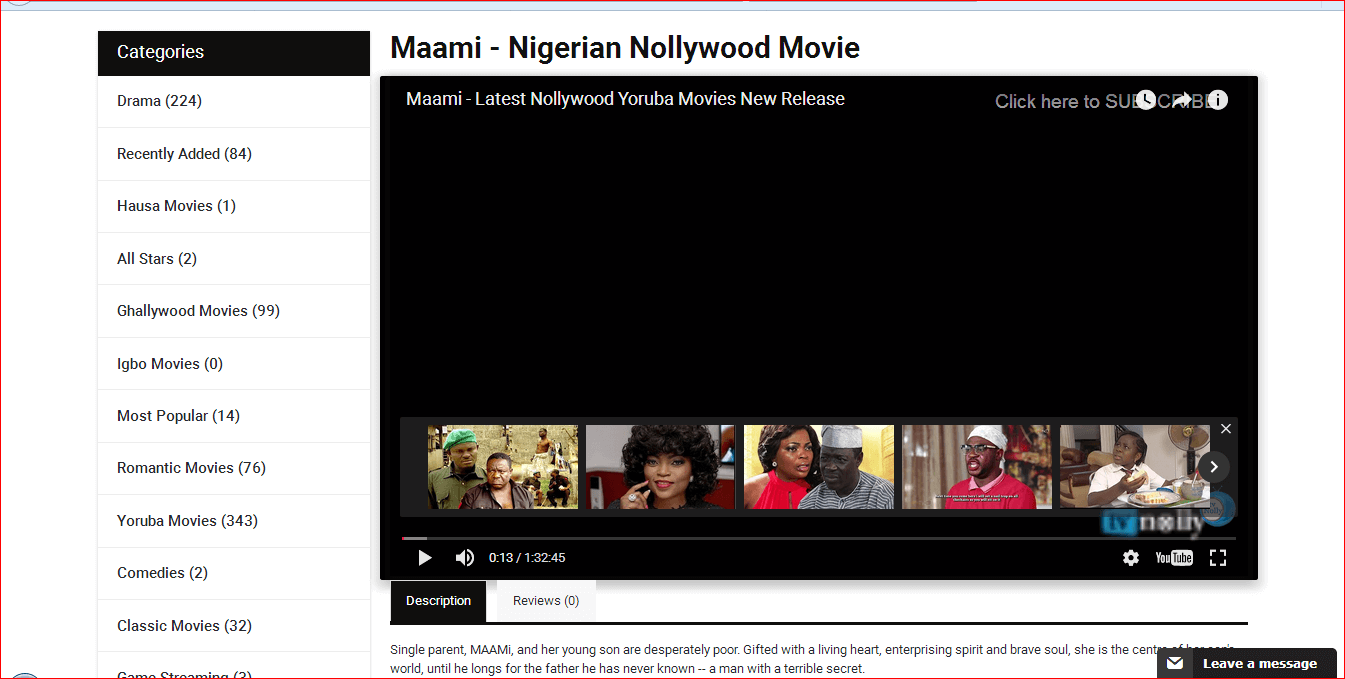 This is a renowned company when it comes to streaming movies online especially African movies. It has viewers from all around the world.
Tv Nolly has different columns for different African movies with different categories. On this platform, you will watch Igbo, Yoruba, Hausa, and other Nigerian native movies.
To start enjoying the movies you love with this company, simply log on to their official website at Tvnolly.com.
18. RealNollyTv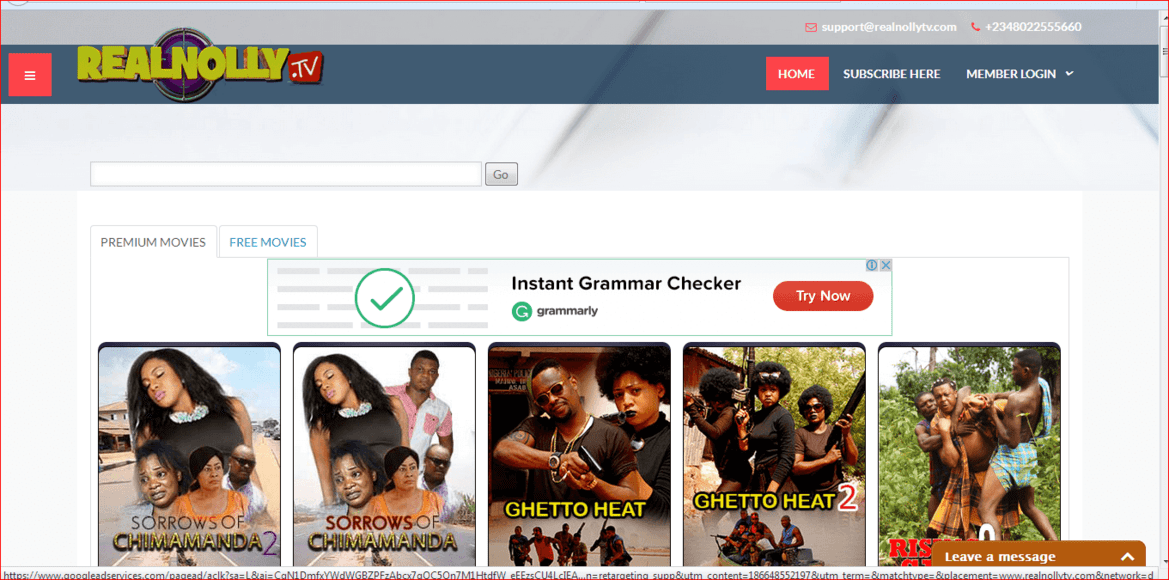 Stream and watch all the best Nollywood and Ghallywood movies on RealNollyTv.com. It offers both free and premium access and its movies are categorized for easy viewing.
RealNollyTv is among the top-notched platforms for streaming and watching movies online. Catch the fun of the moment and watch your favorite actors/actress do their thing their own way.
19. NaijaOnPoint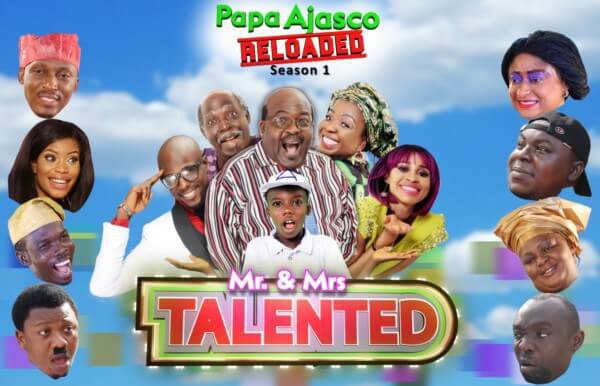 Here seems to be the African movie database. NaijaOnPoint has profuse movies in its database and it covers all African movie industries including Kumawood and Ghallywood. It also has a column for Bollywood movies.
It is very easy to watch movies on this site as it requires no registration for one to get access to its contents. The link to get access to the content of their African movies is http://www.naijaonpoint.com/nigerian-movies-latest.
20. NetNaija
NetNaija is more like a forum and also a place where you can download lots of African movies. You can stream the movies you'd love to download before proceeding to download them into your device.
It has a friendly user interface and works best for users with limited internet data access. You can view their main website from https://www.netnaija.com.
Wrap Up
I have listed the best Nollywood videos websites and African movie streaming apps. You can pick your favorite apps from the list or recommend some more in the comments section below.
Remember to share this page with your friends that might be interested in watching the latest Nollywood movies and those with an interest in music videos or full-length African films.