Shared hosting is typically a beginner plan for people whose website(s) utilizes limited resources (i.e., low traffic websites). On the other hand, Virtual Private Server (VPS) hosting is a type of hosting where you're assigned a particular server that's not shared with other people. In other words, a Virtual Private Server is a somewhat dedicated server in a shared hosting environment.
Talking about SaaS Hosting, it is better to buy a VPS server for your SaaS startup or business. This is because, on a shared server, the other websites on the server may weigh down the performance of your SaaS site or application. However, on a VPS hosting, you'll get full control of the server, and all data coming to the server will be yours. Also, VPS hosting offers more security, scalability, and limitless customizations.
In all, VPS or cloud servers (irrespective of the size or the allocated resources) are far better than shared hosting for SaaS applications and websites.
The Best SaaS Hosting VPS Servers
Listed hereunder are the ten best SaaS hosting VPS servers for all business classes. They have multiple servers in different locations and lets you choose a server that's closest to your targetted audience.

Quite a lot of developers are familiar with Cloudways; the company offers flexible and handy cloud hosting plans for all needs. Cloud servers are also virtual servers that run in through the cloud, and they can be accessed remotely via the internet.
Cloudways VPS hosting for SaaS comes with a ton of features, which are easy to manage and helps for a better VPS hosting experience. Cloudways plans and pricing are suitable for different kinds of businesses and needs.
With Cloudways, all the bottlenecks (such as paying for Cpanel license, SSL, etc.) that are associated with managing a bare-bone VPS server are completely removed. You can easily switch from one PHP version to another, navigate between Redis and varnish cache, or even move to any of the top cloud space providers that are listed on their homepage.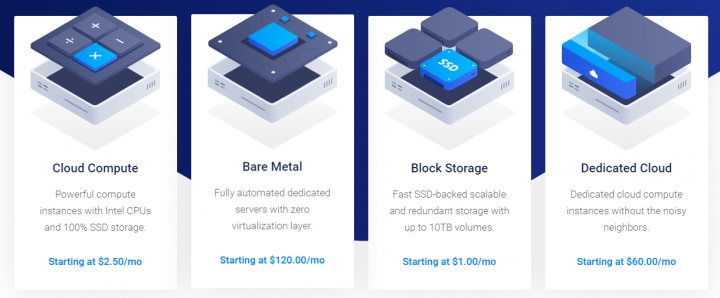 Vultr is a popular cloud hosting company that offers unbeatable unmanaged VPS hosting plans with enticing features. The company has up to 16 unique, global server-centers situated in popular cities of the world.
Furthermore, one of the reasons to settle with Vultr VPS hosting for SaaS is due to the fact that Vultr servers feature 100% SSD configuration with cutting-edge Intel CPUs. Your website performance will increase visibly with Vultr servers. Also, Vultr plans are great for students, professionals, as well as digital marketing trainees.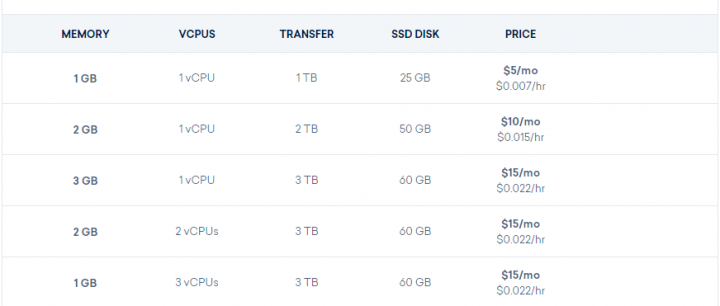 DigitalOcean is an American VPS hosting company that's operating from the city of New York. However, even though the company has its headquarters in NY city, it has (12) data centers situated in different worldwide locations. The company offers cloud hosting services to developers around the world with suitable plans/pricing.
Also, DigitalOcean VPS hosting comes with flexible features that help to improve your SaaS web application performance. Starting at $5/mo with up to 25GB storage space and 1TB transfer, Digital Ocean servers is one of the best options for hosting your SAAS application as a startup or business enterprise.

Linode is also an American VPS hosting company that's headquartered in Philadelphia, Pennsylvania, United States. The company provides simplified VPS hosting with cloud infrastructure and a robust set of tools that helps developers to deploy and scale their applications in a swift, scalable environment.
Also, Linode VPS hosting plans are affordable for companies, entrepreneurs, freelance developers, enterprises, and others. One of the reasons people choose Linode VPS hosting is due to its unmatched simplicity and 24/7 support.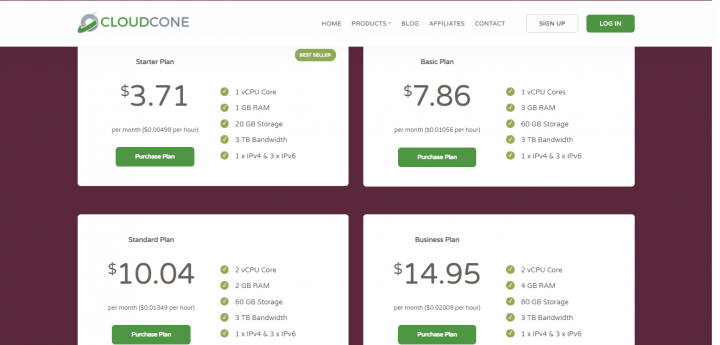 With Cloudcone, you're getting 100% "root" access to manage any of your virtual private servers that are bought from their website. Also, CloudCone hosting lets you scale your resources on-the-go, removing and adding resources anytime the need arises.
Furthermore, CloudCone VPS utilizes Xeon E5 cores, which are clocked at 2.00GHz for the high-speed performance of your web apps. Cloudcone is a transparent VPS hosting company you can trust to host your SaaS software apps or website. They also let you buy Cpanel or Plesk license, do WordPress Hosting, or pay for their managed hosting plans.

Just as the name implies, VPS.net is among the few VPS hosting providers with up to 20 unique data centers globally. As a Cloud server hosting company, they provide multi-feature VPS hosting for all business needs.
More interestingly, you are allowed to choose the operating system you wish to use between Windows OS, CentOS, or Ubuntu. The starter plan that's offered by VPS.net comes with a couple of acceptable features and goes for just $5 per month.
Also, VPS.net has a total of 24 global server centers; you're left with several options to make a perfect choice of location that's closest to your targeted audience or, that's likely to meet your VPS hosting needs.
StableHost provides flexible, unmanaged VPS hosting plans for all kinds of businesses, startups, enterprises, companies, etc. While the least VPS hosting plan that's offered by StableHost goes for $9.12 per month, the features are very much compelling.
With Stablehost, you'll get up to 1024MB RAM, 40GB storage space, 2TB transfer, and more. It is as good as Hostinger's VPS plans and it's suitable for virtually all kinds of startups and businesses. The company boasts that its cloud servers are designed from scratch with sturdy, cluster technology to assure the most exceptional performance you can ever get from a top VPS hosting company.
Frankly, if you're looking for a high-performance cloud server for your SaaS application, then OVH is a good place to start your search from. There are several features available to OVHCloud users, and the pricing is very much affordable, starting at just $3.35 per month.
More so, users can upscale their servers to get the industry-standard Anti-DDoS protection for free, as well as add resources via the Control Panel. OVH VPS SSD hosting is highly customizable and suitable for various businesses and enterprises.

LeaseWeb has been providing hosting services for over two decades. The company has its headquarters in Amsterdam, the Netherlands.
However, the company has ISO-certified data centers at strategic locations worldwide. Each data center is optimally designed with high specs for stellar performance, reliability, and security.

Flexibility and affordability are the core reasons why Interserver VPS hosting falls among the best you can get for all your SaaS hosting challenges. With CentOS deployment and free Webuzo control panel, which supports one-click installation for WordPress; Interserver VPS is the preferred choice for many developers.
Also, the company offers 24/7 support to its customers via live chat, phone calls, or tickets. More interestingly, Interserver allows users' to back up their work on the company's Cloud Remote Backup Service.
In Conclusion:
These are the best SaaS hosting companies to buy VPS Servers for your Saas applications, websites, or programs. Also, they all offer fair pricing with top-notched features and systems that are built with cutting-edge technologies geared for better performance, stability, and security.