First things first, what is a CDN? Well, you may already know what a CDN is; however, for the sake of people who might be hearing about CDN for the very first time, here's a brief overview of what the "CDN" acronym actually means.
CDN is an acronym for Content Delivery Network or Content Distribution Network. It is one of the core factors to consider while trying to optimize a website for speed and SEO. When you choose the best CDN for your website, you'd notice a spike in your site's load-time and performance.
However, it is not so easy to choose the best CDN that's fit for your new blog, forum, or authority website. Firstly, there are many content delivery networks out there, and secondly, there are specific features you may need to consider when making a choice. Well, without much talks, let's get down to the things you should check out for when choosing a CDN.
The 10 Checklist for Selecting the Best CDN For Your Website
Before diving into the CDN selection checklist fully, I'll like to let you know about some of the best cloud tools that are specifically designed to help you select the best performant CDNs for your business. They are:
CloudHarmony: This service lets you check the latency, performance, and service status (across several locations) of CDNs and other cloud services.
mlytics: This is an AI-based, multi CDN traffic management platform that lets you supercharge your website security, load balancing, speed, and access. The mlytics pulse feature provides a quick and hassle-free tool to find a suitable CDN for your website.
Uptrends Free CDN Performance Tool: This tool is super handy for checking the speed, performance, and response rate of a CDN service before going for it. It's super useful for checking the performance of these CDNs on a website that's using them before deciding to take your business to them.
Now that you've known above these lovely tools, it's time to proceed with the checklist. Hereunder are the 10 things you should consider when selecting the best CDN for your website
1. Audience Geography
It all starts with learning about your audience or customers' geography. This means to study the locations or regions where you have the highest number of visitors to your website.
When you know the countries or locations where your visitors come from, it becomes easier to choose the best CDN; preferably, a CDN that covers so many servers in the identified region(s) where you have the most visitors.
2. Why Do You Need a CDN?
Does this sound like a weird question? Absolutely NO! Now, you need to define the reason why you need a CDN. It is important to say that it's not every website that needs a CDN: Yes, when your site is just new, targeting a few persons around the datacenter where it's hosted, or haven't started getting huge traffic that could slow down performance and uptime, there's little to no need to get a CDN.
Practically, a content delivery network reduces latency, improves loading speed, and promises many other interesting features that would deliver a better experience to your website users/visitors.
In contrast, using the wrong CDN may slow down your website performance instead of improving it as you expected. That said, defining the purpose of wanting a CDN is a critical factor to consider to make the best choice.
3. Features
Apparently, all CDNs are not the same – they vary by features, number of servers, and in many other aspects. Thus, you must check out the features of any CDN you're considering to acquire for your website. To better understand the features you need from a CDN, you should pay attention to the first and second tips above.
When you understand your audience geography and pen down the reasons for needing a CDN, knowing the features you want from a CDN would be a nonissue. Ensure that the CDN you're settling for has the features you need.
4. Reporting and Analytics
As a website owner, SEO agent, or even a developer, you surely understand the need to always check on the "reporting" and "analytics" tabs. That said, the best CDN for your website is such that provides you with a comprehensive reporting and analytics tab(s) for effective performance monitoring and other purposes.
The CDN service should be able to report cache misses, how they handle cookies, dynamic pages, and contents that change frequently.
5. The Design and Architecture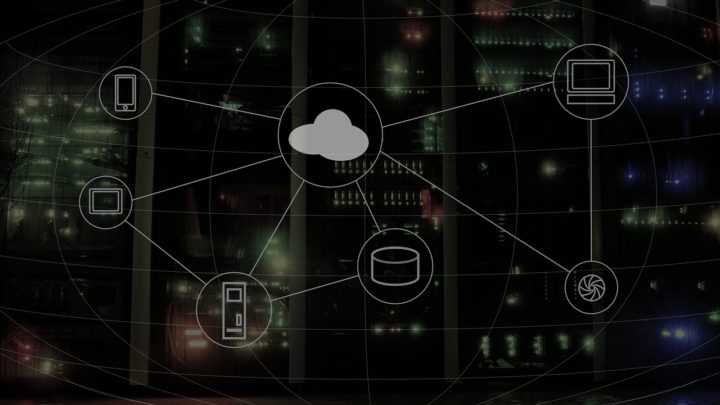 This is a very important consideration. You need to examine the CDN's architecture; basically, there are two major CDN architectures -traditional design and modern design. The traditional design features largely dispersed smaller PoPs while the modern design features Mega PoPs in the major Internet Exchange points (IXP).
Inarguably, the architecture of a CDN contributes to its results when passed through different performance tests.
6. DNS and Other Critical Setups
Definitely, you'd need to setup DNS and configure other critical parameters to optimize the CDN for the best and excellent results. Thus, you won't love a content delivery network that comes with intricate setup panels and processes.
Ease of usage (intuitiveness) remains a demanding factor or feature to look out for when choosing a CDN for your website.
7. Traceroute
Furthermore, as we continue to list the 'things' to consider when choosing a CDN for a website, traceroute is one of those network diagnostic tests that need to be done. Traceroutes help to monitor "paths" and measure transit delays of packets on specific IP addresses. Mostly, CDNs use commercial geo-mapping databases, which does not guarantee authentic IPs.
This is quite a technical factor; you need to clearly understand how traceroute works, and then carry out the test to validate the CDN you're about settling with for your website.
8. Number of Servers and Distribution Speed
A CDN service provider that covers a larger network can be a great option for businesses that serve a massive global audience. Some CDNs have over 240,000 servers, and many have over 100,000 servers in their network. Your choice should be dependant on your audience, traffic, and CND needs.
Literally, more servers mean less buffering and more reliability. Also, since every business aims to scale and grow, you can always go for a CDN with more servers as part of preparations to scale your business.
9. Flexibility and Customization
Most possibly, you'd love to customize various settings of your CDN to suit your business goals or experiments. Thus, you need a CDN that allows certain levels of personalization so that you can make adjustments when necessary to improve your website's users' experience.
Again, mlytics Flexible Multi CDN solution is modern and allows greater customization with the help of their AI load balancing tool. This makes mlytics a super flexible option for brands and small businesses that needs scalable CDNs to supercharge their business websites.
10. Customer Support Availability
This is inarguably one of the most important things to consider when choosing a CDN. Everyone loves service providers that have active and super responsive customer support.
No one loves it when their support ticket is not responded to for a long time. To test the responsiveness of your potential CDN service provider's support team, try reaching out to them at first, before signing up to use their service.
Summary:
These tips would definitely help out when searching for the best CDN to use for your website. However, this is for information purposes only; you'd need to carry out more research and read up reviews about a particular CDN service provider before going on to pay for their services. You can start your extensive research with popular CDNs such as Akamai, Cloudflare, Amazon CloudFront, etc.