Affiliate commissions is one of the biggest determining factor in most internet tools review. Companies with higher payouts are more likely to get accolades than the ones with lower payouts.
Web hosting services, SEO tools, online marketing tools and web optimization services reviews are easily hijacked by filthy bloggers and/or greedy internet marketers that are more interested in affiliate commissions than they're in helping their readers.
This is why We'll like to talk about "the best and worst places to search for honest hosting reviews" when shopping online. They're hardly influenced by affiliate commissions.
Top Best Places to Seek Honest Web Hosting Reviews
While we understand that – there's no flawless web host out there, we'll like to give you some ideas on how to find honest hosting reviews.
The options listed in this section are my favorite for getting honest reviews devoid of affiliate commissions. They're mostly submitted by real users with practical experiences. We outlined their flaws as well, this is to help you get started with them.
1. Trust Pilot

Trust Pilot is a popular platform for getting honest hosting reviews from real users. There's a visible timestamp to help you differentiate old reviews from newer ones.
The sample showcased in the screenshot above gives an idea on how trust pilot works. Arvixe as a hosting company was once solid, but went terribly bad along the line.
This is well-reflected in trust pilot as seen below. Filtering the reviews by star rating shows that – the best review for Arvixe was from September 3, 2014.

While trust pilot is great for finding reviews from real users of online services, it does have its flaws. Not all hosting companies rely on it for gathering user's opinion and a good number of the reviews are from dissatisfied users and/or those contacted by their hosting providers.
Trustpilot's official website is trustpilot.com.
2. Site Jabber

Site jabber, just like trust pilot is another good website reviews directory. It lets users drop reviews for as many online services as possible. Even hosting services that aren't listed on their website yet can be reviewed by users.
This way, online shoppers can read reviews by real users before deciding to buy from them or not. Potential customers can also ask questions about a particular host before committing their money.
Site Jabber's official website is seated at sitejabber.com.
3. Dedicated Web Hosting Forum
This is one of my favorite methods for getting unbiased web hosting reviews. Visiting or seeking opinions from dedicated web hosting forums would give you the room to scrutinize a web host before committing your business to them.
Dedicated forums like WHT, hosting section of V7N and similar platforms are best for getting community opinions on a particular hosting company.
Since these forums are large, the possibility of getting enough response abounds. Most times, your hosting option has already been discussed by other users in the past.

There are SEO lords, marketing experts, bloggers, hosting server owners, Linux administrators, site managers and other tech experts in these forum. This makes it possible to get enough details (both positive and negative) to influence your decision to go with a particular hosting service.
My personal rule of thumb is this: always search out for the worst case possible before committing your business to a particular hosting company. This can done by reading every negative review on your host of choice, and then check if they're what you can handle better.
In worst cases, go with a host that promises at least; 30 days money back guarantee. This way, you can get a refund and move to something better.
4. reviews.io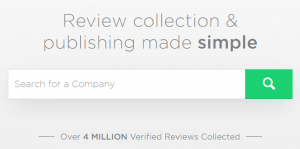 reviews.io is not as popular as trust pilot and site jabber but does have a good number of user-generated reviews. There are reviews for hosting companies, marketing tools, SEO websites and similar services.
Reviewed websites are never linked to with affiliate link(s) as the users are more interested in sharing their personal experiences than in promoting such services.
5. Industry Experts

Industry experts here does not refer to review websites like whoishostingthis.com and similar platforms that are cut out for affiliate commissions only.
The experts talked about in this section are independent marketers, honest bloggers and community administrators that aren't ready to fidget with poor hosts for high affiliate commissions.
They share their 360° hosting experiences without fear or favor. Understandably, they're few. But sticking to their honest reviews when shopping for internet tools would ensure you're on the right track always.
Worst Places to Seek Honest Web Hosting Reviews
These few are the worst among the wrong places to search for ruthlessly honest web hosting reviews. They're usually well-designed, but geared towards generating commissions via their affiliate links.
1. Hosting Deals and Coupon(s) Websites
Dedicated deals and coupon websites are better avoided when seeking for an honest web hosting review. Their post contents are mostly generated automatically or copied verbatim from the company's official website.
They can be used for seeking ridiculously low coupon code for your chosen host and never for competent hosting services research.
2. The Hosting Company's Website
While most hosts allows negative reviews from customers to stay, the majority deletes them. This is the reason why you'd hardly see customer's reviews with less than 4 star rating featured on their homepages.
The few that hosts review widget on dedicated pages would normally moderate such to filter out brutally honest reviews from dissatisfied clients .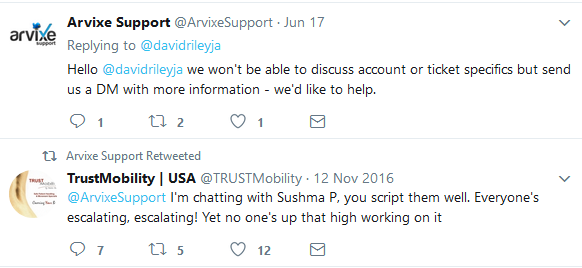 For this, we'll advice that you rely on independent sources for hosting reviews, and then consolidate your findings with what users are saying on their homepage and/or social media pages.
3. Dedicated Web Hosting Review Websites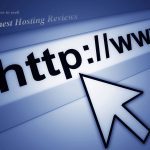 Why we'll like to admit – there are trusted review websites out there, the majority of them are affiliate-income-focused sites that spread prevarication for their own gain.
Although spotting fake review sites can be a daunting task to newbies, we'll always advice you watch out for marketing languages when reading reviews.
Avoid sites that recommends at least one of these web hosts with plethora of negative reviews on dedicated web hosting forum.
It doesn't matter if the review is detailed with specs, technical details and all that. Once notorious hosts like Arvixe, 1&1, iPage et al makes it a-top the list, you're obviously in a fake review website.
Another pointer to fake review websites is – when the so-called expert review isn't in sync with real users comments on the review page. The expert writes something awesome about the host with ratings above 7/10, while real users review is averaging 2/10.
Also avoid review websites that copies hosting company's page contents as expert opinion without a practical performance test and/or personal encounter with the host's tech support.
Wrap Up
Agreed, No host is flawless! But wisdom demands that you go with solid hosting companies that lets you focus on your business. They handle everything host, while you manage important business needs such as marketing and content creation.
Once again, we insist that you go with a host that promises at least; 30 days money back guarantee. This way, you can get a refund once they misbehave and move to something better.
Have you been deceived by a fake review website in the past or have a thing or two to contribute on; top best, worst places to seek honest hosting reviews? Please do share with us in comments.