Today, let's talk about the best VPS server management tools for managing your own server in 2021, and beyond. So to say, moving from a shared hosting server to a VPS is a commendable step towards improving your website performance and serving your users a better experience. However, if you've moved to a cheap, unmanaged VPS to reduce cost, you'd need to install or integrate a couple of server management tools for effective server-based operations. Similarly, managed VPS servers still require some set of management tools for running optimal backend activities.
In all, for the fact you've moved and deployed your application to a VPS server, you'd need to integrate a few VPS management tools to manage and monitor resource usage, bandwidth, traffic, and several other relevant server-based activities. This is to ensure that your deployed app/site does not go offline at any time. Now, what are those free and paid server control panel tools that are needed for managing VPS servers? Let's see them in the next section below:
The Best Free VPS Server Management Tools
These VPS management tools that are listed below are mostly open-source and available for free. They're hands down the best free hosting control panel software that features many handy tools for effective VPS management.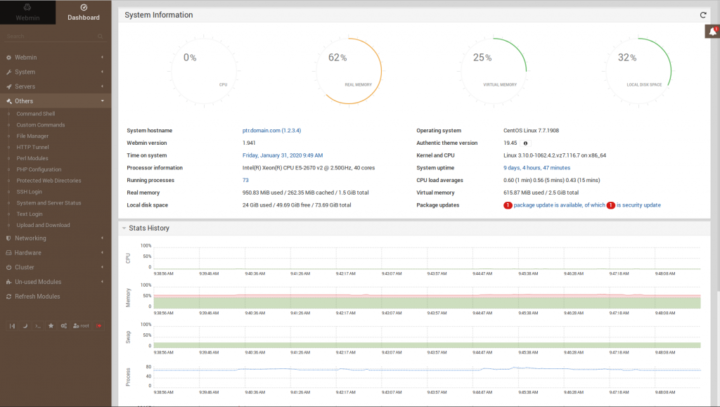 Webmin is a free, open-source VPS management tool that works in a unique way. To use Webmin on your VPS account, you'd need to understand how its modules work. Unlike cPanel and Plesk, Webmin utilizes "modules" for server management and other technical tasks. Interestingly, with Webmin, there's no need to edit UNIX configuration files manually, everything can be done remotely or from a single console.
For each service that's supported by Webmin, there's a unique module to use; thus, for VPS management, you need to download the required modules. Webmin VPS modules allow you to manage several virtual hosts from a single interface, just as Plesk and cPanel do. Also, you'd be provided with many other handy tools for effective virtual private server management.
Most unmanaged VPS hosting providers such as Hostinger, Vultr, Linode, Digital Ocean, and Stable host would typically give you the option to install Webmin Virtualmin along with any popular Linux OS distro (Ubuntu, Debian, Fedora, etc.).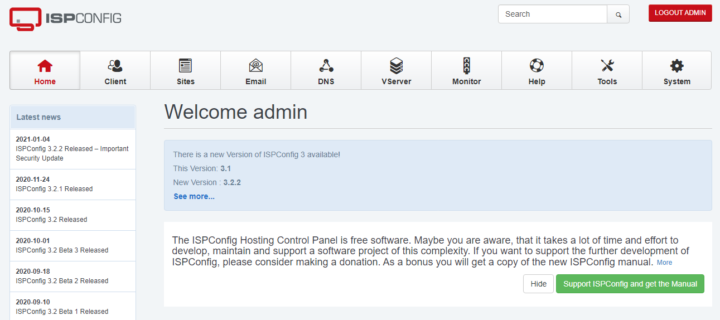 Among the top free VPS management tools you'd find out there, ISPConfig is one of the best. It is a free web hosting control panel with support for various operating systems, multiple languages, a free Let's Encrypt SSL Certificate and even several server management functions. This tool allows you to control and manage single servers or multiple servers from a simplified graphical user interface.
Interestingly, ISPConfig grants you access to integrate Apache and NGINX to add to its wealth of built-in web hosting tools. Plus, you can manage mirrored clusters using this tool – it is a free, yet versatile tool for server admins and IT professionals.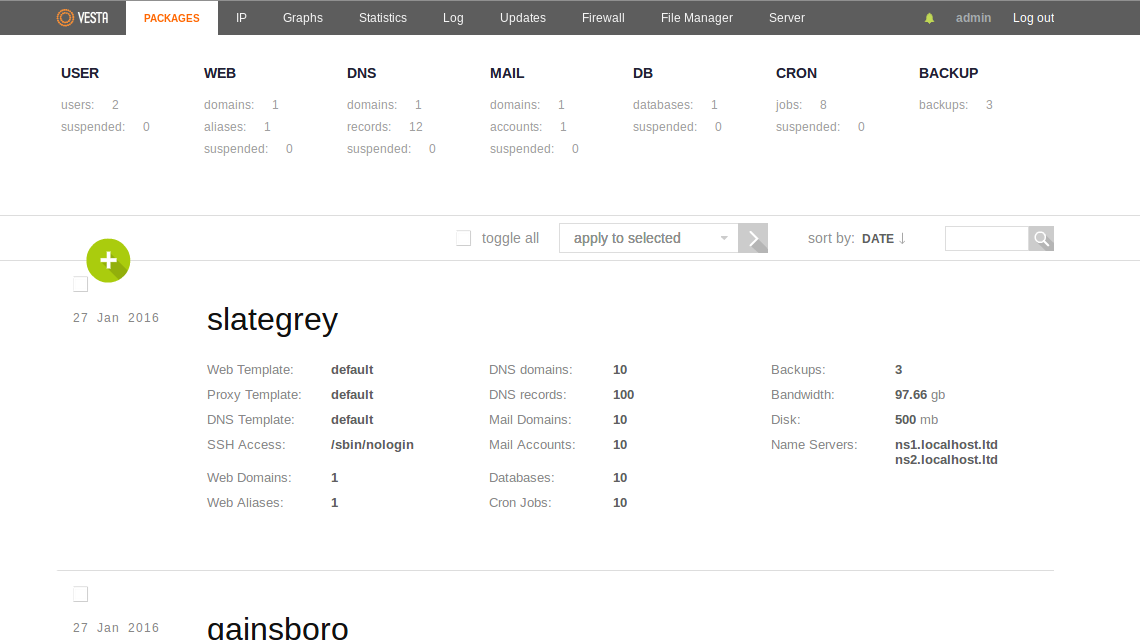 VestaCP is an open-source hosting control panel for managing multiple websites hosted on a virtual private server (VPS). It is available for free and features a "fine-tuned" version of Softaculous auto-installer, making it easier for you to install and deploy any application or CMS on your server in just a few clicks.
Vesta Control Panel comes standard with a built-in firewall that resolves all common security issues, as well as include a bunch of enterprise-grade features such as smart filters (that works like Modsecurity) to ban IPs, Apache server tools, SSH, and much more. More interestingly, VestaCP integrates a reliable backup tool, so you won't lose your files.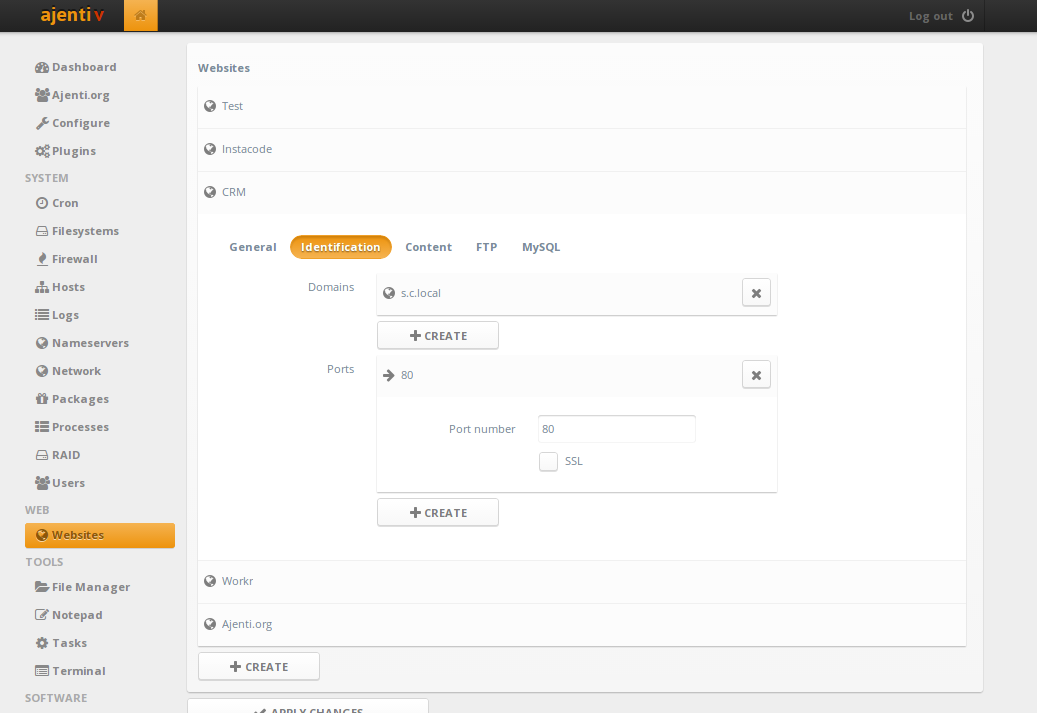 This lightweight server panel, Ajenti, is the best choice for most people because of its speed and features. Ajenti provides you with a lot of features all for free; plus, it's an open-source solution, which means that you're not paying for any of its features. With Ajenti installed on your virtual private server, you can easily install packages, view accurate server information, and access more server management tools.
Ajenti features a clear-cut graphical user interface based on Google's AngularJS. It is super-responsive and delivers live update notifications regarding your applications. You would need to install the Ajenti-V plugin for more effective management. This tool is safe and secure to run on many OSes.
Even a low-specced VPS box of 512MB RAM can effectively run Ajenti server admin panel without lags or freezes. It's an excellent choice for deploying a simple application on your VPS box.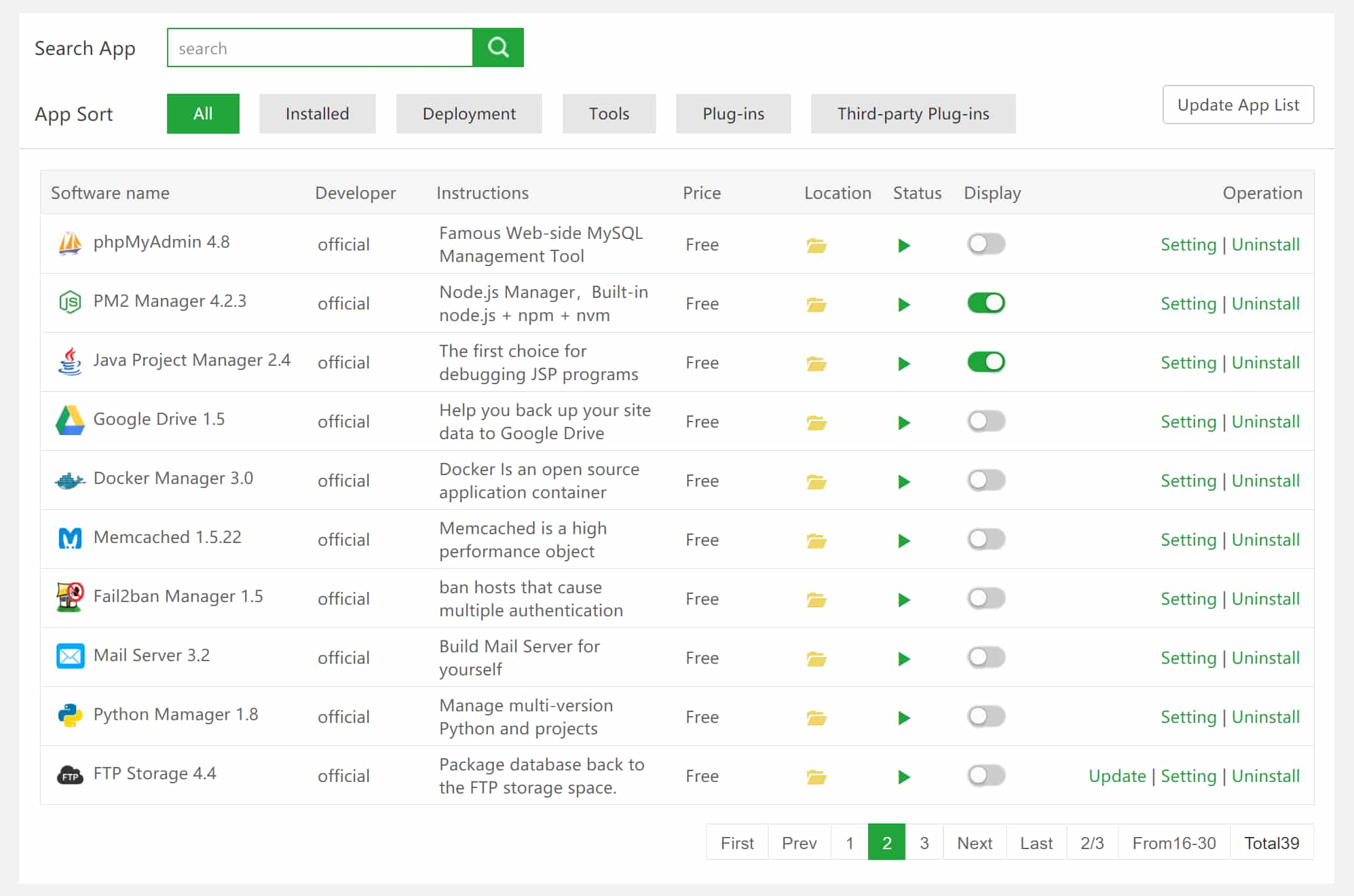 aaPanel is also one of the best free VPS server management tools you can install on your server right now. It is an open-source tool with over 3 million installs in Asia. This server hosting control panel provides you with many security features to protect your deployed applications and websites. It also allows you to set up FTPs, as well as access various other server management functions.
Interestingly, aaPanel supports OpenLiteSpeed, NGINX, and Apache. It also features a distinctive web-based GUI that provides much easiness for installing or deploying your projects. Other good features of this tool include a built-in powerful editor, free security extension, advanced resource monitoring panel, and lots more.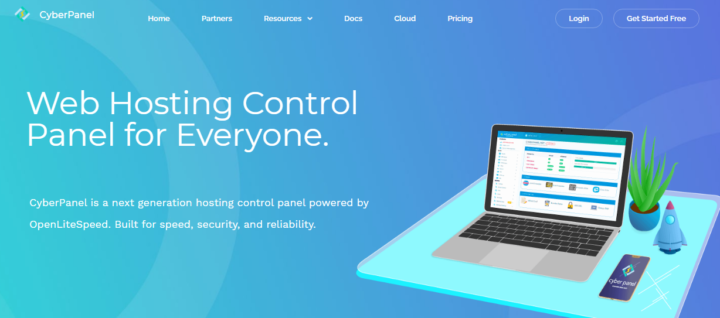 Support for all PHP-based applications such as WordPress, Joomla
DNS and email server built-in
Auto installer
One-click SSL
ModSecurity and LSCache
With CyberPanel, you can attach GIT repos and deploy the codes directly, thanks to the GIT Deployment feature. Also, CyberPanel supports LSCache to help optimize your WordPress site for speed and performance. It also supports Modsecurity, Let's Encrypt SSL, and much more features for WordPress management.
If you love working with a command-line interface, CyberPanels features a built-in CLI for effecting changes through the terminal. For security, CyberPanel comes standard with FirewallD – activated by default.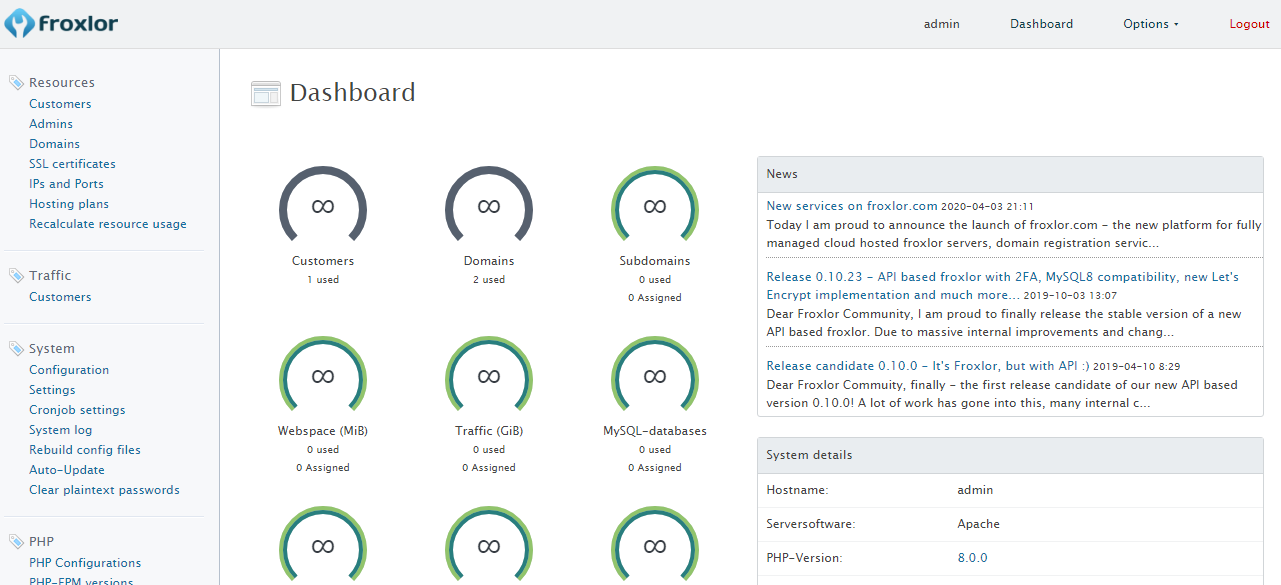 With support for several encryption tools and "Advanced SSL," Froxlor is inarguably one of the best free VPS server management tools you should consider using. Asides from its wealth of impressive features, this server management panel is fast, lightweight, and easy to use. It is an open-source tool developed by experienced server administrators.
Froxlor allows you to store dedicated FTP, HTTP, and Mail traffic to view it in interactive graphs. Plus, you can save different PHP-configurations and assign them to different domains via the php.ini document.
Notable Mention: Virtualmin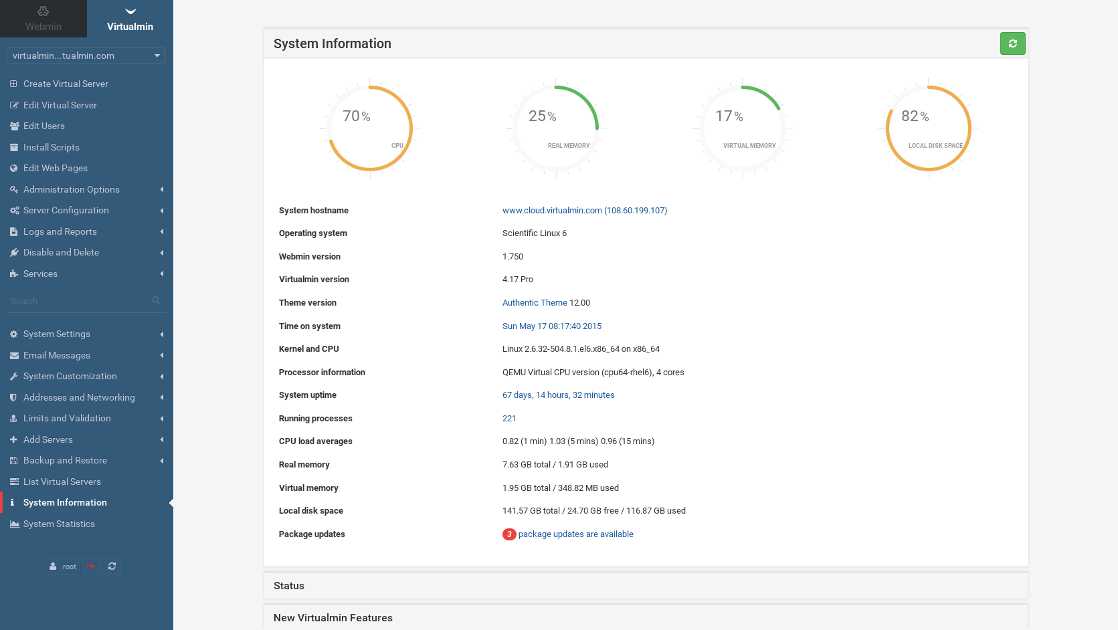 Although Virtualmin is actually a Webmin module, it also works great as a standalone tool for managing your virtual private servers. Virtualmin is a free and open-source module that's designed for Linux and BSD systems as a free alternative to the infamous Plesk and cPanel solutions.
Virtualmin allows you to manage multiple hosts in a single interface. It is packed with loads of server management tools but lacks a firewall feature for maximal protection. The latest version (at this moment, v5.0) comes with revamped interfaces and tools.
The Best Paid VPS Server Management Tools
Typically, these paid VPS management tools come with additional security features and also offer free SSL. While they offer more handy features than the free options, they, however, require a higher budget. This is because you're required to pay for these tools and in most cases, increase your VPS box power to carter for the extra modules (such as webmail, advanced file manager, etc.) that's shipped with them.
Come along with me as I walk you through the best VPS management tools that let you manage your own server without running a single, complex Linux command.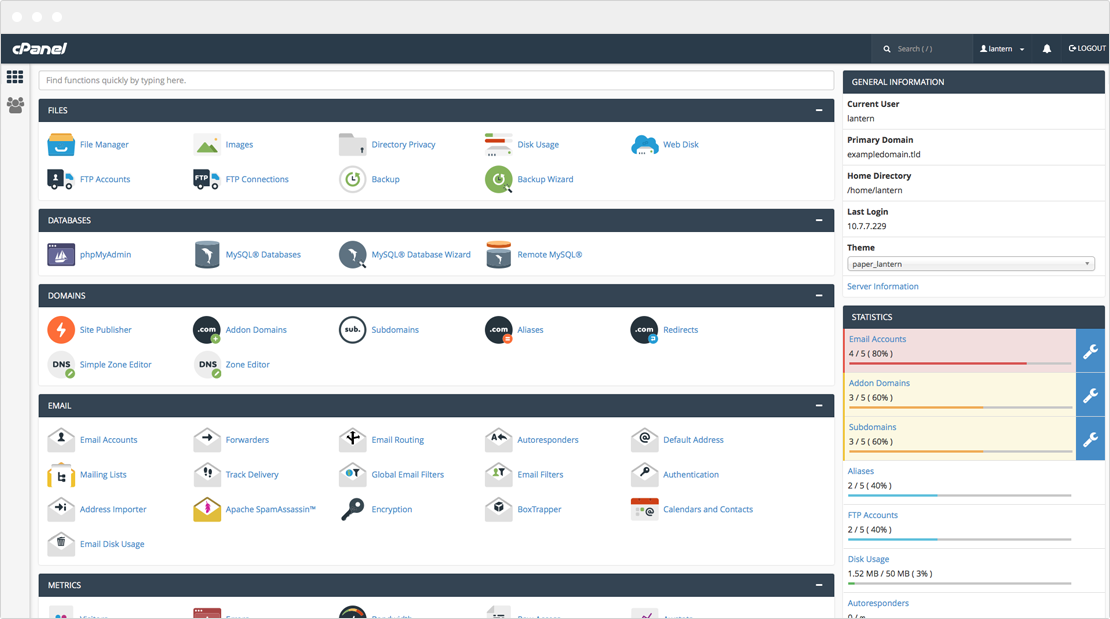 The 26-year-old cPanel is still a valid server management tool for VPS owners. cPanel simplifies server-based tasks by providing you with a super-intuitive, easy-to-understand interface to access and configure various features of your VPS. It is Linux-based and supports integration with any virtual private server.
However, to install and use cPanel to manage your VPS hosting, you need to first set up WHM (WebHost Manager), which is an essential requirement for cPanel to run on virtual servers.
With cPanel, it is much easier to manage your application's files securely, add or remove DNS, schedule cron jobs, automatically add free SSL certificates, configure FTP, etc. Plus, cPanel provides you with backup and security tools to ensure that your apps and data are safe and well secured.
Cpanel uses a variable pricing model where you can pay $15/Monthly for a single server or $48.5/monthly for 100 accounts. There are third-party sites and partners that offers the software for less, hence, it's best to buy Cpanel License directly from their hosting partners or premium resellers.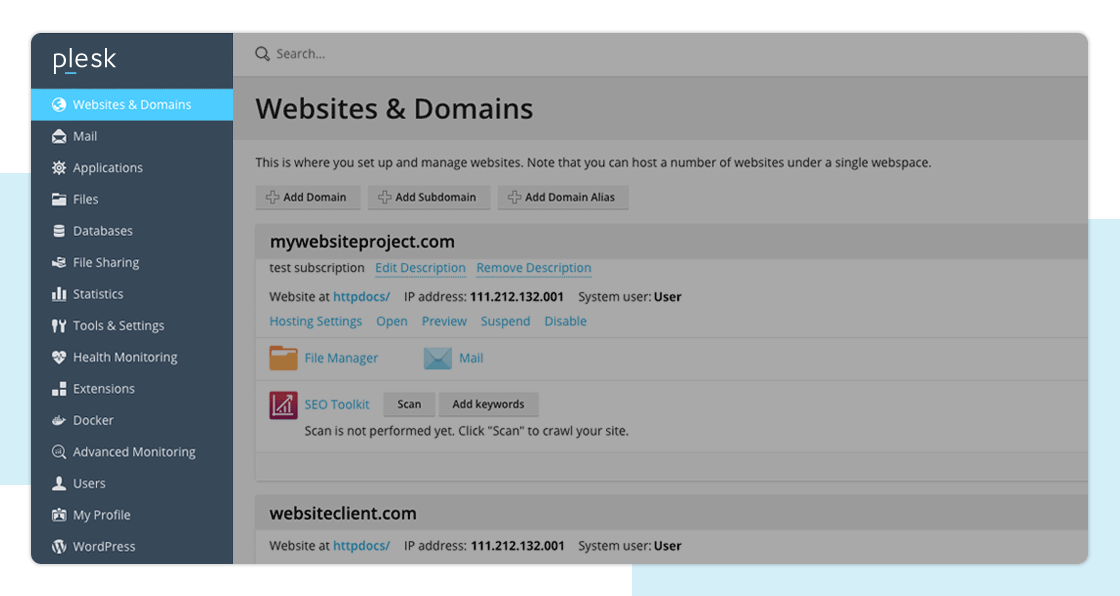 When looking for the best management system to use for your cloud-based applications or websites, Plesk is a nice consideration. Plesk Onyx is a Linux and Windows-based web hosting control panel that features almost everything you'd find on cPanel. This VPS management tool allows you to manage and control multiple "virtual hosts" on a single server.
Plesk remains the closest alternative to cPanel; plus, it tends to offer more features and good pricing. More so, Plesk can run on Linux-based servers, providing much flexibility and scaling opportunities for enterprise/businesses. It also provides data backup tools and security add-ons.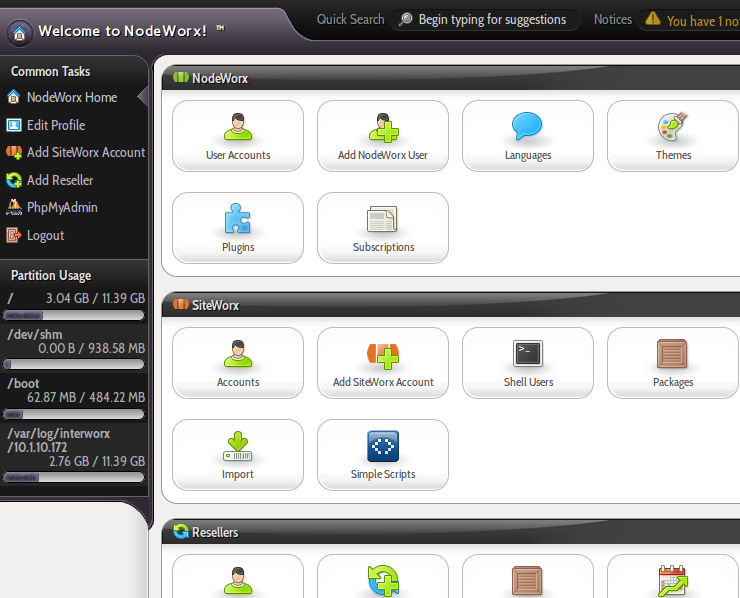 If you're new to server management, you probably haven't heard of InterWorx. Well, it is an efficient, user-friendly web control panel that provides you with a lot of handy features and tools for effective VPS management. InterWorx features dual interfaces, NodeWorx, and SiteWorx. However, for server-based services, NodeWorx is what you need – the SiteWorx interface is basically meant for individual website owners.
Interestingly, InterWorx also supports plugin installations, providing a comprehensive platform for server admins to manage their deployed applications. With InterWorx, you can configure FTPs, Firewalls, DNS, SSL, and other important server functionalities.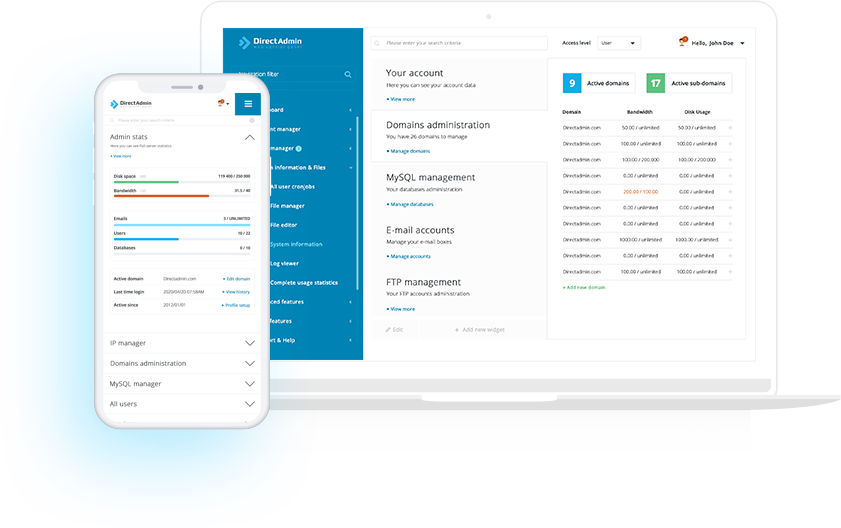 DirectAdmin is a GUI web hosting control panel with a simplified interface designed to make VPS management easier and quicker. It provides three (3) access levels with each having a set of unique features for the purpose it's meant to serve. Integrating this tool with your VPS host is quite easy and straightforward.
More so, DirectAdmin has over 1400 features, so you're getting a lot of tools to access and customize various aspects of your VPS. It is also possible to install language packs if you wish to use DirectAdmin in a particular language – the multilingual support is an important feature for most persons.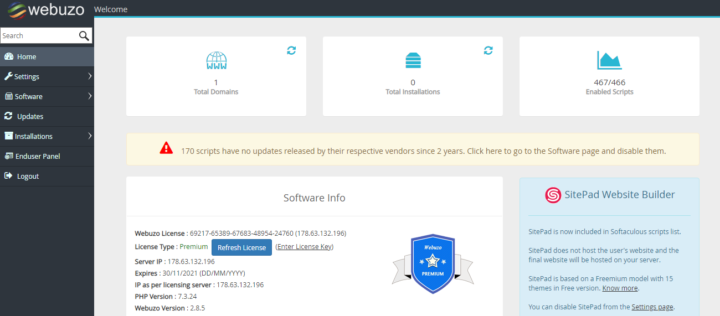 Webuzo is a safe and secure VPS management tool with support for many server-based tools such as Apache, MySQL, PHP, PERL, MongoDB, etc. It also supports RockMongo and phpMyAdmin for admin-level configurations. This server management panel simplifies a lot of server-based processes and activities.
Webuzo can be installed on Linux-KVM, Xen PV or HVM, or OpenVZ virtual servers. However, it also supports other virtual servers. This tool provides the following features, domain management, database management, DNS Zone Management, FTP Users management, SSL certificate, advanced security with IP Block, Private keys, and much more.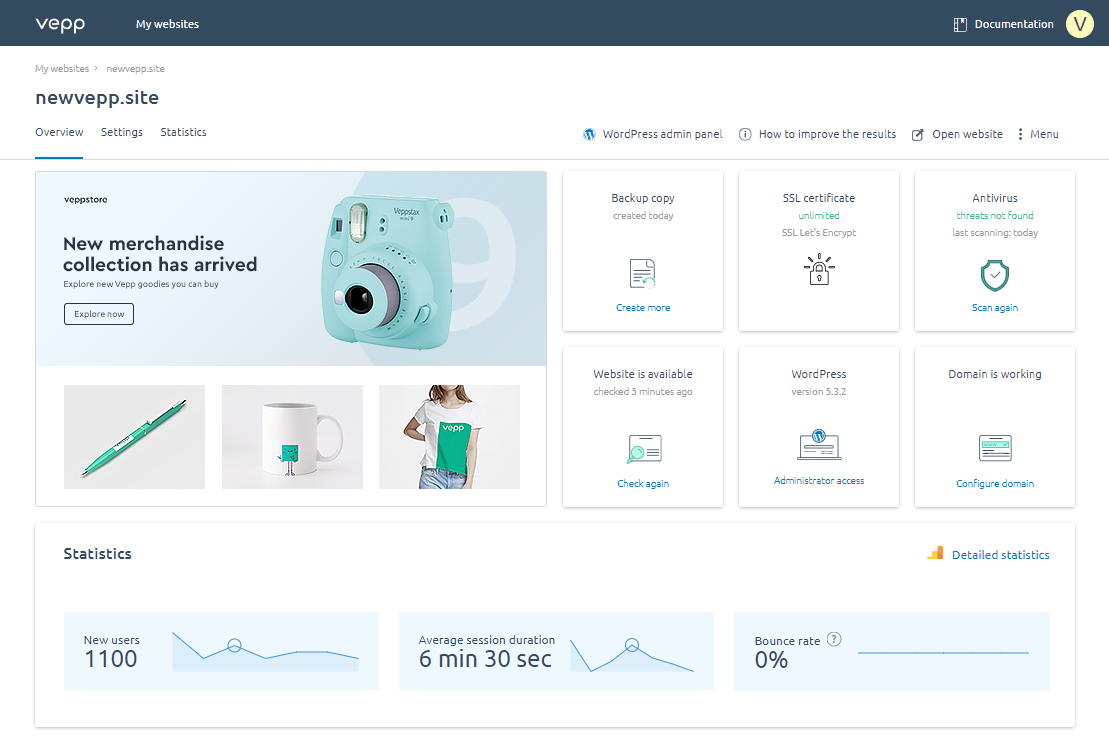 One of the reasons to use Vepp as your preferred VPS server management tool is the "Free SSL" it offers. Vepp is a premium website and server management panel that offers a free SSL certificate when you register. It flaunts a versatile interface that's suitable for freelancers, IT professionals, and website owners.
When integrated with your virtual private server, Vepp lets you manage access levels, PHP, and staging environment. It makes it easier to connect multiple domains and install SSL certificates. More so, Vepp monitors your app's uptime and creates Google Drive backups.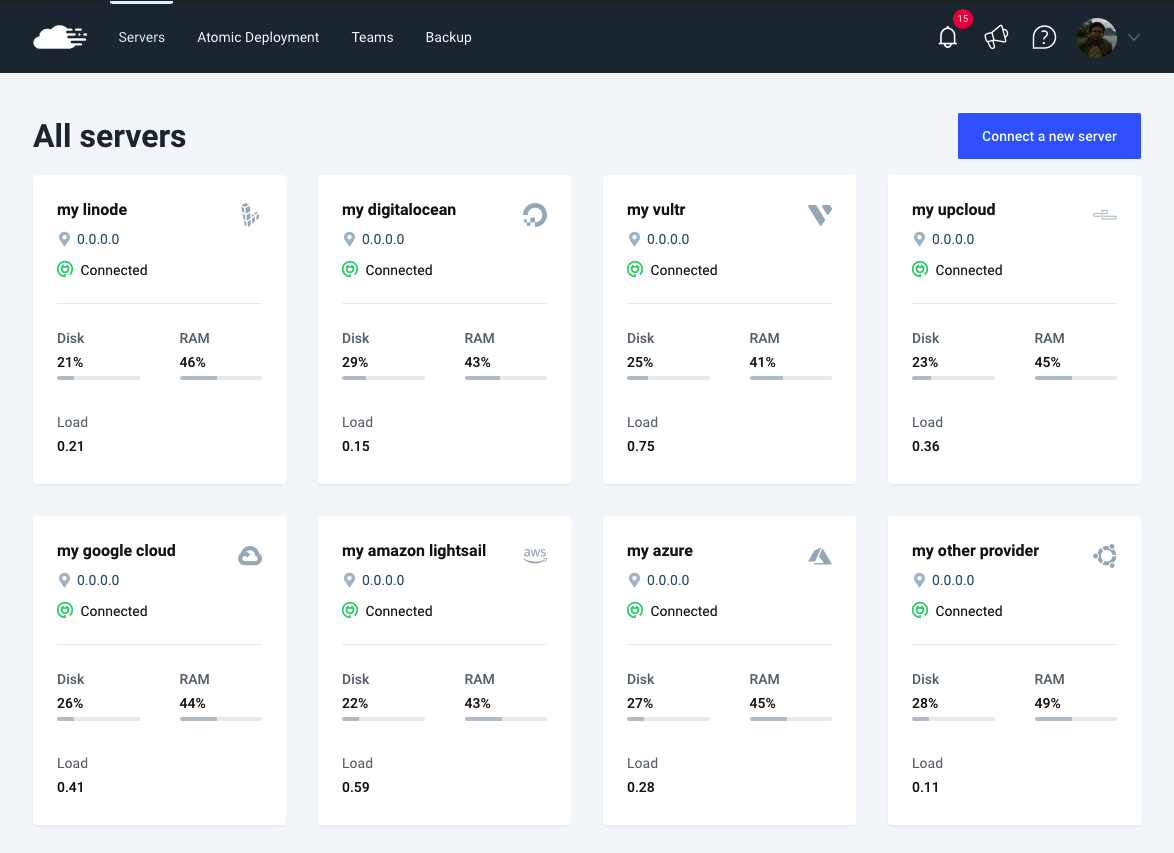 Runcloud actually makes server management a non-issue, thanks to its cutting-edge features and built-in tools. There is a lot of information you can track on the dashboard; plus, Runcloud supports automated server configuration, tools for managing NGINX and Apache server instructions, plus several other utilities.
Also, RunCloud offers a one-click SSL or TLS installation via "Let's Encrypt" or other providers. With the built-in file manager, you can easily access your files without following long processes. There's also the seamless integration with WordPress, PHPmyadmin, ModSecurity, server-level (Redis or Nginx FastCGI) cache, 6G and 7G WAF.

With over 300k users already, Laravel Forge is a reliable server management panel for your virtual private servers. It allows unlimited deployment of PHP-based applications on various services and platforms. Also, you're going to get free SSL certifications, thanks to Let's Encrypt, when you use Forge.
The "Business plan" provides safe and secure backups to AWS S3 or DigitalOcean Spaces. Also, Laravel Forge provides you with a powerful API, which unlocks more features of this server management tool.
Notable Mention: Cloudron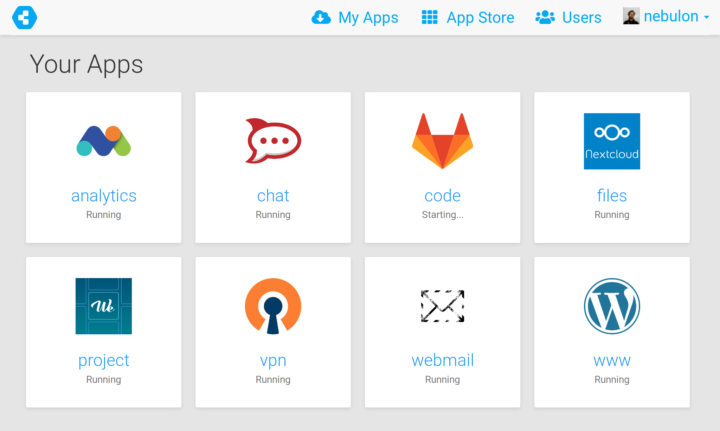 Has both free and paid tools for managing your VPS like a power user
Manage all your apps from a single interface/dashboard
Quick deployment
Has support for custom domain email hosting
WordPress specific tools
Encrypted backups
With Cloudron, you can deploy various apps and manage them from a well-designed, comprehensive dashboard. This server control panel works with AWS, Vultr, DigitalOcean, etc.; plus, it supports a built-in firewall and you can audit all events. Also, Cloudron exports encrypted backups to Amazon S3, Digital Ocean Spaces, and Google Cloud Storage.
Cloudron is a safe, reliable, and cost-effective VPS control panel that's packed with formidable security tools and WP management features.
Summary:
These are the best free and paid VPS server management tools of this age. They are packed with so many features and provides much flexibility for managing your applications, files, and databases on a cloud server.