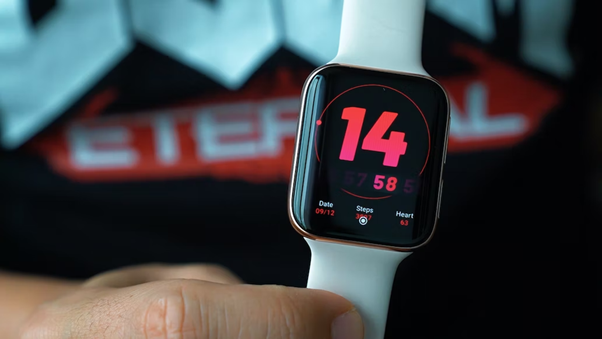 It's interesting to watch how technologies are transforming the world around us. And the sports space is not an exception. While there are a lot of solutions that facilitate and increase the efficiency of a training process for coaches and athletes, there are also a lot of apps intended for building a new type of interaction between sports clubs and fans.
In this article, we'd like to focus on software products for sports fans and analyze the features that can positively influence their engagement and loyalty. Of course, it is crucial to understand that when you are building an app of any type, first of all, you need to take into account the peculiarities, expectations, and needs of your target audience (that's why a preliminary market study is a must). Nevertheless, there are some universal rules and secrets that can be applicable to every situation.
The total revenue generated from sports apps is expected to push the market volume to the mark of more than $5 billion by 2027. This positive trend can be viewed as an indicator of the feasibility of launching sports solutions for a wide audience as they can not only help to build closer relations with fans but also create an additional revenue stream for a sports club or organization.
Let's have a look at the most promising features for achieving these goals.
Real-time content
Sports fans need to feel that they are a part of the community. It is always a good idea to enrich an app with a news feed where your team or club will share all the latest updates. Users should be provided with the possibility to leave comments on each post, share their opinions, and interact with each other as well as with the representatives of your team.
Integration of a broadcasting functionality will allow users to watch games directly from the app regardless of their location.
Moreover, you can also add comments from experts, video highlights, and scores for ensuring an even more comprehensive user experience.
Event recommendations and ticketing
You can enrich your app with location- and search history-based suggestions. It means that users will receive recommendations for games and events that will take place in their area. Thanks to this functionality, sports fans will be sure that they won't miss important offline matches.
But you can go one step further and add one more important feature. You can allow users to order tickets and pay for them directly from their mobile apps.
Push notifications
Some people may say that push notifications are irritating. And we need to admit that sometimes they really are when they are not set in a proper way. It will not be a very smart decision to send 100 notifications daily. But you can act smartly. First of all, you need to make your notifications useful. And secondly, let users personalize this feature and choose what notifications are valuable for them and what kinds of them can be turned off.
But if with the second tip, everything is clear, what about the first one? What notifications are usually considered to be useful? Everything depends on the needs of users, but as a rule, such information about upcoming games, match results or breaking news represents real value to sports fans.
e-Sports
e-Sports gaming is continuously gaining popularity by attracting more and more players from all over the world. Users can compete with each other, develop their skills and even win different prizes. Such digital experiences help users to feel that they also can participate in their favorite games and interact with other sports fans. Very often such solutions are offered as stand-alone apps.
VR tools
These technologies are intended for bringing absolutely unique immersive experiences to users. Thanks to them, users can enjoy the authentic atmosphere of sports matches even when they are staying at home and watching a game sitting on their favorite sofa. With VR solutions, fans can get a better view of the match from different angles. And from this perspective, sometimes it can be even more interesting for them to benefit from VR tools than to go to a stadium. Without any doubt, with this functionality, you can encourage more people to use your sports app.
Final word
As you can see, today, thanks to a wide range of technologies and tools that are available to developers, it is possible to ensure absolutely cutting-edge experiences for sports fans and help them feel the proximity to other users and their favorite teams regardless of physical distance.
Now to enjoy a real match vibe, sports fans even do not need to leave home, especially when they have an innovative feature-rich mobile application at hand. And given this fact, it is quite logical that the launch of a sports app can help a club or an organization to build a strong community and drive fan engagement.