Summary
Sybla Tv  is Hands down the best free android Satellite TV app by sybla.com
Sybla Tv Review: Watching Live Tv and Football Matches On any android Phone, Tablets or Devices Is a review I had wanted to share long before now but couldn't 'cos I was expecting it to come to the android market (google play store) but to my greatest surprise it isn't there yet.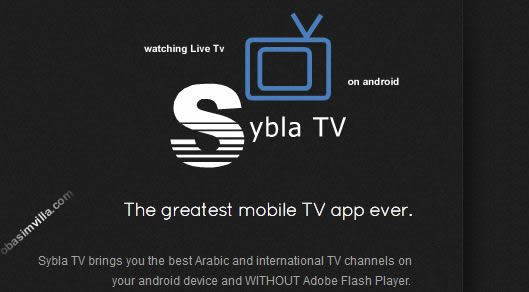 It is actually no surprise at all that the sybla tv app isn't available in all google play store worldwide probably 'cos it is only very popular among the Asians and the Middle Easterners.
In my own very opinion I will say that this is the best singular  android app I can always vouch for when it comes to streaming Live football matches, Live wrestling matches, Live News programs, Live Movie channels, Live events and sundry.
This app so impressed me to the point I stopped paying for my dstv subscription 'cos the dstv mobile decoder range I was using before sybla tv wasn't giving me more than the free app itself, not to mention about the other alternative apps like the spb tv, netflix and watch tv that I removed after installing sybla tv.
Must Read : Download Tv on Computer Free
Why I Choose to Rate the Sybla Tv App Above the others
when it comes to android phones and smart Devices using the android operating system it could be very difficult making  a single choice out of the thousand similar apps in the play store, this was one of the reasons it took me so long to make up my mind for the sybla tv app.
As a football lover, Arsenal & Real Maldrid Fan I can't really stay a full week without peeping through their live matches and tv shows. Getting Arsenal Live show wasn't that difficult 'cos many sites do stream their live matches and important events but that wasn't the case with real Maldrid because even the sites that do show it prefers using languages other than English.
That was how my search for an application that can keep me updated with sport and wrestling while on vacation or traveling started. To my uttermost amazement sybla tv climbed passed my initial expectation 'cos I don't only watch matches now but gets update on the time the live broadcast will start coupled with thousand other channels available at all time for free.
Shortcomings Of the Sybla Tv Application
Personally I haven't noticed any kinda bugs with the sybla tv app, the only shortcomings I can think of now is;
It isn't currently available in all google play store
It requires mxplayer and mxplayer kodek to fully work correctly
It may show really annoying adverts from time to time.
Merits of the Sybla Tv Application
There are many good things about the sybla tv app which I have already pointed out at the beginning of this review, I will personally like to list few more features of the app that will definitely wow you;
It has no advanced configuration procedures making it very easy for any one to download and use
The Football Matches and Movies shows in full screen
It informs you of the time and languages the match will be broadcasted in
It is available for free and has no pro-version
It is very light and so will work easily with all android devices
The app displays the tv unlike other ones that uses your browser
It currently has no memory bug and as such causes no lagging, freezing or error in low end devices
How to Download and Install the sybla Tv Application
As stated above the app do not need you to be an expert user before enjoying it, all you will need is the following simple steps to start enjoying the sybla tv android application.
Go to settings from your home screen
Locate Applications click on it and
Enable the option to install non-market apps
Download sybla tv from the main page or from their homepage that's located at http://www.sybla.com/
Install and follow the on-screen guide to start enjoying live tv on your android smartphone and devices
Remember to turn off the "enable non-market apps" after the installation.
Drop your arguments and contribution below, also remember to share this page with your friends using the android operating system telling them how easy it could be Watching live football and Movie channels on their android phones and tablet devices.