This is 2013 so I don't see any reason why someone will complain of  buying a domain name for his blog.  It is true that most of us blog for several reasons including fun and debate, notwithstanding, we need consider our audience when making a plan for a blog that will remain relevance for a very long time.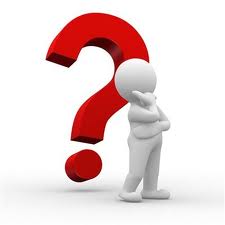 I see absolutely no crime in using free micro-blogging platform or free established platforms like blogger.com cms, wordpress multi-Site  provided by automatic, typepad, blog.com  and the rest as long as what you are blogging about is relevant and commands authority in your niche, What I see and will continue seeing as a crime is starting out a business oriented blog on a free domain irrespective of the platform.
I as a person will never take such business serious, same with other minded persons like myself, It is even a bigger crime for a self-acclaimed established internet-marketer to preach about how much he have made on the internet via a free blospot.com blog. Think on these brief points and read on to digest the topic of Top 5 Benefits Of Hosting Your Blog On Your Domain Name .
Broadly Known is this ; Internet markets today understand the immense benefits of hosting their blogs on their own domain.
If you are serious about wanting to earn money on the internet, then you will need to set up a blog and host it on your domain. Outlined below are some of the main benefits which you can enjoy from hosting your own blog on your domain.
If you have a blog hosted on your domain, you have total and absolute control over everything about your blog. You can have your own layout and design for your blog, which means you can have a blog that matches your website logo. You can make your blog as unique as you want. This gives you an edge against other competing blogs in the same niche which may have similar layouts. You also have complete freedom to do anything you want with your blog. By hosting your blog on your domain, you can control your blog in many ways you want and you can add any features you want.
By hosting your personal / business blog on your domain name, you make it easier for people to remember your blog url without breaking some nuts.
Hosting your blog on your domain means that you can develop and completely promote your own brand using your blog. You can even make your blog headings similar to your website. In terms of search engine optimization (SEO), Search engine marketing (SEM) and advertising, this is very important because you will be advertising and optimizing your own domain and your own brand. SEO is also effective to do with your own domain name that includes your keywords. This will increase your blog's visibility on search engines.
By hosting your blog on your website, you have added better security. This means that you don't have to worry about losing your information or getting locked out of your account.
You present a professional image by having your online business logo on your blog. This gives you ad edge over other chief competing website or blogs.
Concluding Lines:
Based on the indisputable merits outlined above, everyone serious about their online business  must consider hosting their blog on a custom domain so as to establish a brand as an added advantage.  Domain name is not expensive these day's so I can't see anyone complaining about it .
What is your thought on this ? feed me back via the comments section below