Are you looking for the best US/UK online shopping sites that ships to Nigeria? Well, we got you covered! Here's our list of the top best and highly reliable UK/US Online shopping sites you can shop on as a Nigerian. These UK/US online shops are popular among regular shoppers and can be used to buy foreign wears and cosmetics directly from US/UK.
It is a bit of deviation from our earlier list of online shopping sites in Nigeria. While the former has more of local content, the later is for foreign wears, cosmetics, toys, babies and etc. With this, you can do all your shopping from the comfort of your home as they're the top best USA/UK e-commerce websites to buy stuff and get them shipped to Nigeria.
While 91% of these online shopping sites ships directly to Nigeria, about 9% of them connects to 3rd party courier services to deliver your orders to Nigeria. Whichever way the shipping is handled, your order will definitely come to you in Nigeria when you shop from these websites.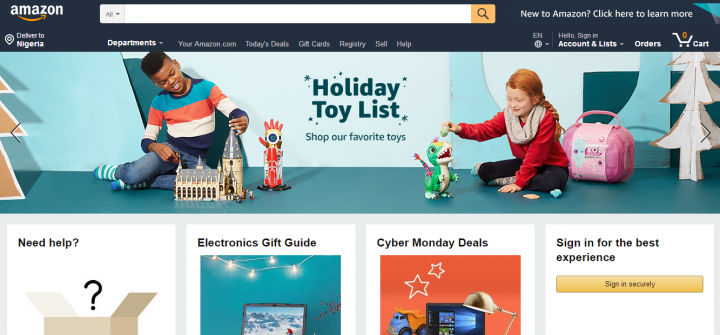 Amazon was founded by a business tycoon Jeff Bezos in 1994. It is a huge online shopping website to buy anything you want and it ships to all countries worldwide. There are millions of various products available on Amazon; you will likely see more than 50 Amazon sellers offering the same product at competitive prices.
The headquarters of Amazon is at Washington, USA. Currently, according to Wikipedia, Amazon is the largest internet company in the whole world by revenue. Some of its products are eligible for free shipping and there are various payment options to pay for the good/services you buy.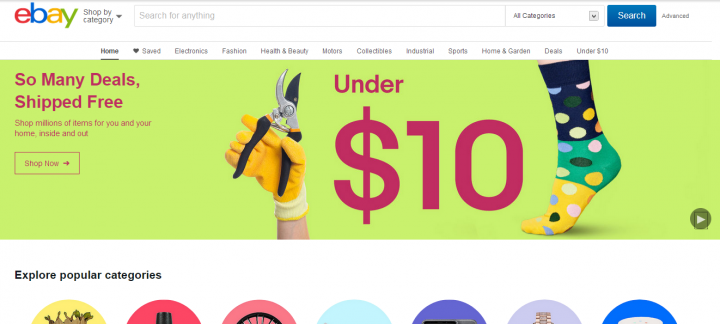 This is another powerful e-commerce platform to shop from when in Nigeria. It is a platform for people from all over the world to buy and sell a variety of items such as consumer electronics, automobiles, collectibles, sports, cameras, baby items, coupons, and etc. eBay is a worldwide e-commerce website and it also ships to all countries of the world.
eBay Inc. is a multinational e-commerce corporation operating from San José, California, USA. It allows for consumer-to-consumer sales and business-to-consumer sales on its platform.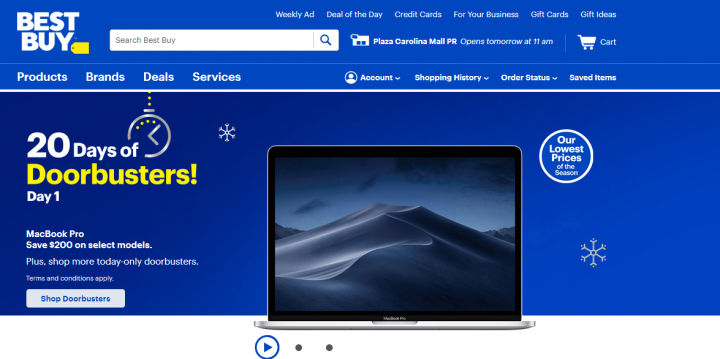 You'll get free shipping on most goods or products you buy on this American e-commerce store. It is actually a multinational consumer electronics retailer with its HQ at Minnesota, USA. BestBuy also offers crazy deals and breathtaking discounts on its products; so, you could possibly get a product 80% off on a lucky day.
This online shopping site ships to Nigeria and the items you can buy on BestBuy includes doorbusters, consumer electronics, gadgets, phones, smart TVs, etc. Shopping on BestBuy is very enjoyable and seamless, plus, there are various payment options.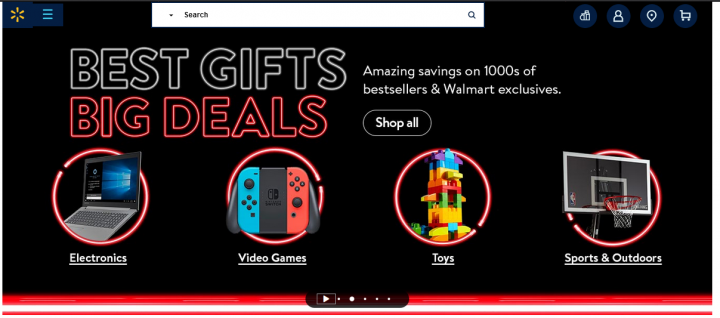 Walmart is a USA e-commerce platform that's founded by Sam Walton. It has and operates various discount department stores, hypermarkets, and grocery stores. Its headquarters is at Bentonville, Arkansas. This is one of the best places a Nigerian can shop for foreign goods. It has support for many kinds of payment options including credit card and Payoneer.

Currently, Walmart is one of the world's largest company by revenue. There are so many things you can get on Walmart including shoes, fashion gears, electronics, and more.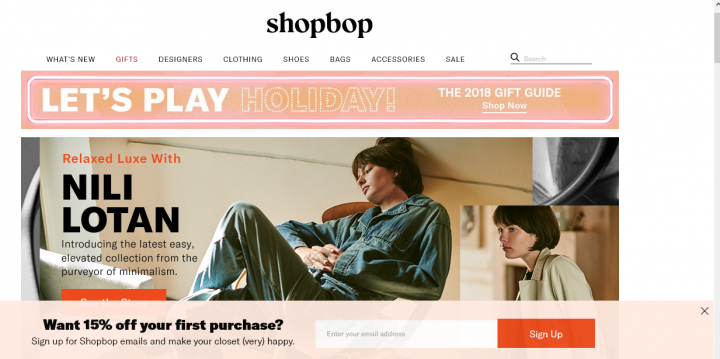 Shopbop has been a subsidiary of the e-commerce giant, Amazon, since 2006. However, it was launched in 1999 and is a US online fashion shopping website to get all kinds of apparel and accessories. This e-stores ships to all countries of the World. The platform hosts a lot of fashion stuff for male, female, and kids alike.

This platform works as a chain of luxury department stores. It operates in Canada while its official headquarters is at Seattle, Washington, USA. Nordstrom flaunts a lot of top-branded products and ships to Nigeria. Also, it offers discounts on some of its products most times including black Friday seasons.
Most dealers of Original foreign wears in Nigeria patronizes Nordstrom for quality fashion wears and accessories.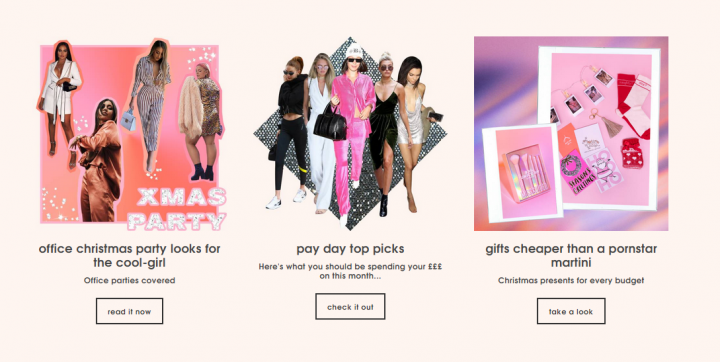 This is a UK-based online shopping site that works as a multi-channel clothing retailer. The most popular products you can find on Missguided are women's clothes for women aged 16 – 35 years of age. You'll find petite, tall, plus size, and nightwear collections on missguided.co.uk.
Interestingly, Nigerian women can shop on this platform as it ships directly to Nigeria.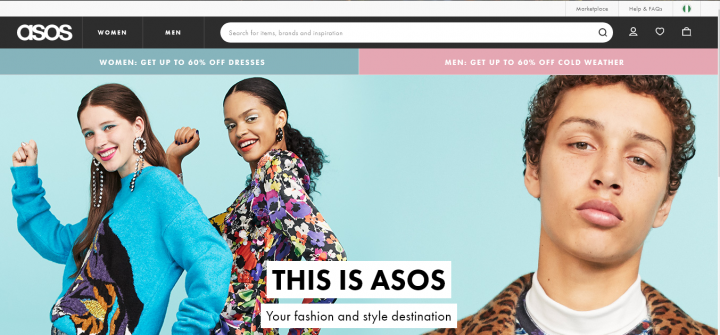 Nigerian fashionistas will have no reason to not shop on ASOS. It is the best place to get the most fashionable wears and eye-catching outfits. Both menswear and womenswear are available at considerable prices on ASOS.
ASOS operates from London, UK. It is one of the top online shopping sites in Britain. You'll find products of over 850 brands including ASOS branded clothing and accessories. Also, the company ships its products to over 200 countries from its fulfillment centers available in the UK, US, and Europe.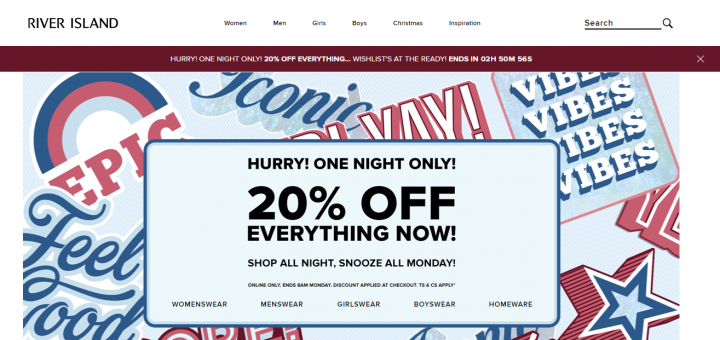 This is a place to get home wears, Christmas wears, party wears, and the likes. Of course, it ships to Nigeria and at a budget-friendly price.
River Island is a trusted platform to buy your wears from. Also, it has support for universally acceptable, secure, and safe payment methods. So, you can easily pay for any product you buy without fears of any kind.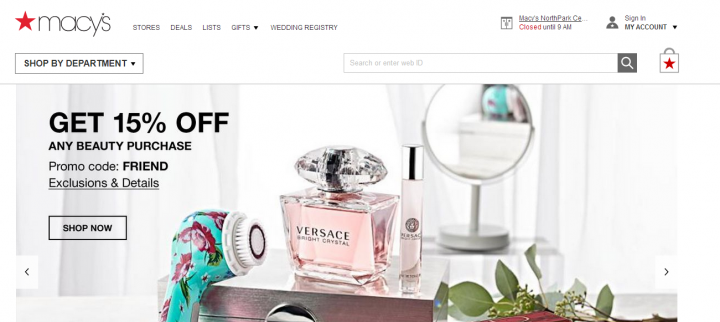 Here is another international fashion store for Nigerians to shop for their favorite fashion items. Macy hosts tens of thousands of branded products of top quality. It equally runs promotional sales often and deals are available to get breathtaking discounts on featured products.
Macy also has its own payment card and you can alternatively use your own credit/bank card to pay for goods.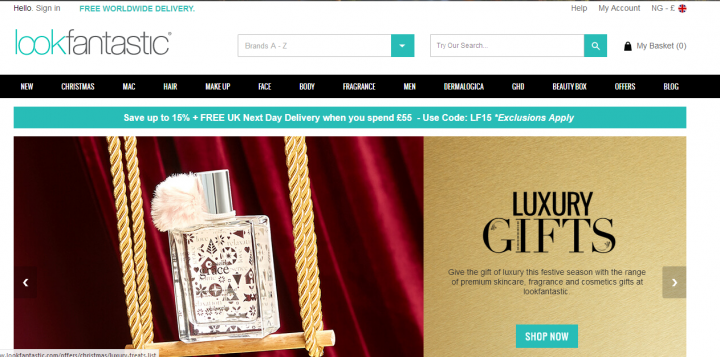 Just as the name sounds, LookFantastic is a premium fashion e-store to buy exquisite fashion wears for both men and women. The platform features a variety of attractive gears to step-up your fashion. This e-commerce platform ships expressly to Nigeria for free when you shop for anything.
Also, LookFantastic has been around for so many years and as such a very reliable place to buy your next fashion wear or exclusive gears. There are luxury perfumes, cosmetics, and scintillating fashion accessories on LookFantastic.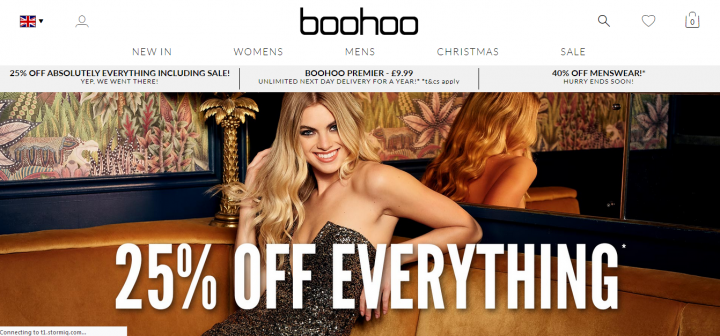 On Boohoo you'll shop for a range of different clothing for men and women. Boohoo retails the latest fashion trends you can ever wish for and over hundreds of new styles continues to show up on daily basis.
One of the special things to love about Boohoo is that it specializes in its own brand fashion clothing. It is a UK-based online fashion retailer with over 36,000 products on its store at the moment.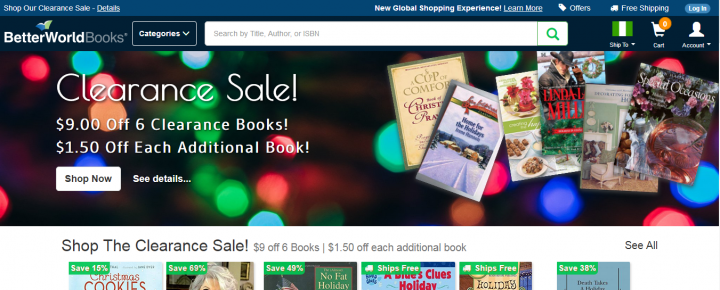 For book junkies and study enthusiasts, this is a place to shop for any kind of book or whatsoever you wish to read. The best thing is that they ship these book free to Nigeria. However, Better World Books sells both used and new books, the store has been around since 2002. It is a B Labs-certified B corporation.
Also, it donates books or a percentage of its profit to literacy programs worldwide.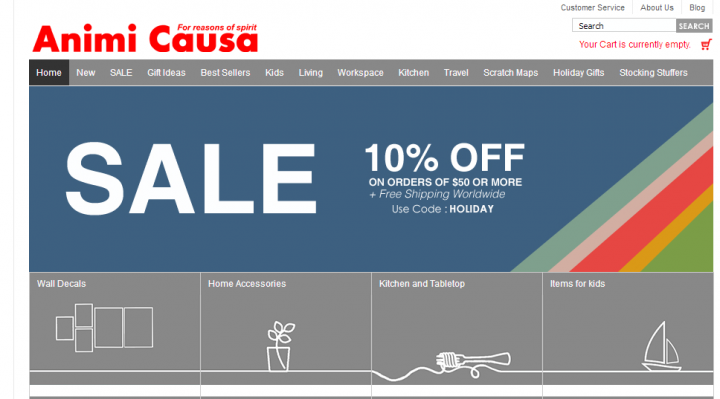 This is a place to buy your home accessories, gift packages, kitchen wares, and the likes of them. It offers free shipping worldwide on almost all of its products.
Animi Causa features the latest/modern furniture's you'd need to improve your home decor and add more beauty to your new home. It is a place to think of for latest home decor and products for interior decorations.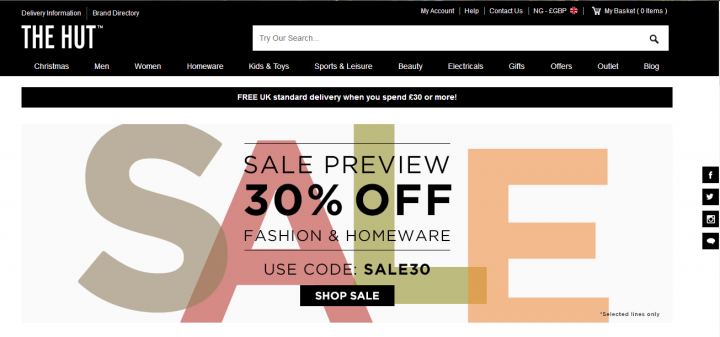 There are lots of things to shop on TheHut. It is a top e-commerce website with its HQ in the United Kingdom. TheHut features a lot of products on its websites; such as men & women clothing, kids and toys, electricals, beauty, homewares, and etc.
Also, you can pay for the products you buy in TheHut using any of the various supported payment platforms such as PayPal, MasterCard, VisaCard, and etc.
Wrap Up:
These are the top best and most reliable USA/UK online shopping sites that ships to Nigeria. While most of them are versatile in what they have to offer, a bunch of them are somewhat specific. However, all the websites listed out here are reputable and have tons of products you could choose from. Whenever you think of shopping for quality items abroad, think of these 15 UK/US online shopping websites.