Radius circles are crucial to visualizing proximity when using Google Maps. The capability to create and visualize proximity from set points has numerous benefits across a wide array of applications. Businesses host a location page to provide proximity data directly to its users. Marketers then use traffic and engagement with the map to track trends, but Google is changing the game again.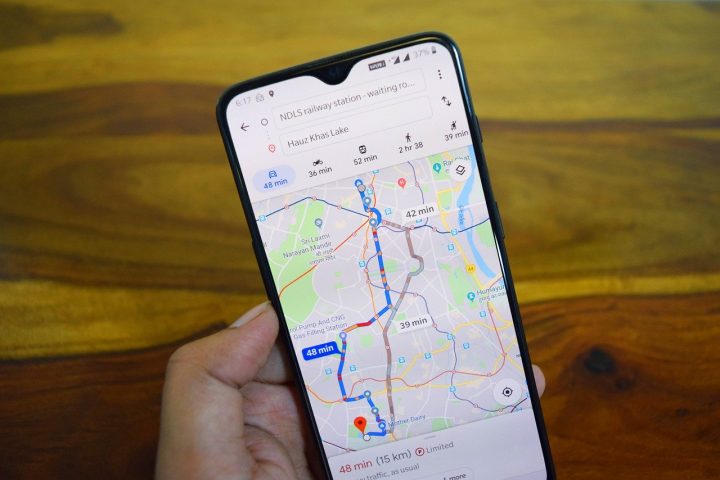 Consumers can now skip the visit to the location page and finding the information straight from the search engine. Though businesses still benefit, they have lost a significant way to track foot traffic straight from the website. Businesses are adapting by finding opportunities to promote brand engagement using Google Maps in new and creative ways.
Maptive's map proximity tool allows the creation of distance radius maps that can be exported and used for a variety of marketing and informational purposes. Creating an intuitive, easy-to-use visualization of location data is essential to digital marketing goals for most brick and mortar businesses. The map proximity tool can also be used for multiple applications in providing services, non-profit planning and execution, and planning purposes.
Why Proximity Visualization is Important

Marketers are using proximity data to make businesses easier to find and is a crucial tool for small businesses. Maptive takes it one step further to create a tool that is valuable for creating:
Sales territory
The most reliable and efficient delivery routes
Tracking methods of changes within a visualized proximity
Presentations for any number of purposes
Franchising information
Illustrate the scope of a service area
Competitor locations
Identifying underserved areas for goods or services
Route optimization for commuting
COVID-19 and population tracking to determine when to reopen businesses
To visualize proximity, Maptive has created an intuitive system that allows users to draw a radius circle, set to a specific distance, and then customize the information included in the radius as needed.
The data can then be exported to be used in whatever way it is needed. Maptive users can customize the information within the radius circle, or create multiple circles and categorize the location data contained within them.
Most distance maps allow you to determine the distance between two set points, but the proximity tool on Maptive runs a proximity analysis allowing you to see various points on the map, determine distance from one point to another, and determine how many points of data are included in the distances used. The result is a simple visualization of all the relevant location data.
Why Google Maps is Perfect for Proximity Visualization

Google uses a vast array of resources and tools which help users visualize virtually anything in the proximity of their search. With everything from real-time traffic data, Google Earth visualizations, and street views, users have any number of tools at their disposal to help visualize proximity data.
Google Maps has a library of visualizations and allows you to add layers, including heatmaps, to your proximity data map. Heatmap is a relatively new term in data visualization techniques, but it is a way to represent the amount of data available as colors on the map. You can design your heatmap to represent and quantify the data available for the radius you are mapping. Heatmaps are one of the numerous tools that allow users to customize the look of a map.
Whatever your purpose for creating a proximity visualization, putting the power of Google Maps to work can help you achieve adding various data sets to the proximity you are visualizing. Heat maps, terrain, population, various businesses and services, and real-time updates are all available to add to your creation.
The uses for Maptive's proximity tool are endless. From understanding the dynamics of a neighborhood to global logistics and supply-chain planning, the proximity tool can allow you to add as much, or as little, data as needed to a radius around unlimited points. Updating the information is simple with tools already available from Google Maps, so your data remains evergreen with quick updates as needed.
Maptive serves as a tool to take advantage of the resources of Google while allowing users the customization power to create what they need. Visuals are important tools in our data-driven society, and creating a new way to visualize proximity maps can help convert raw data into an easily digestible visual.