Gone are the days you have to always buy DVDs or VCDs, or tune in to cable TVs to keep up with your favorite movie series or TV shows. In those days, you must be at home to watch your movies. But nowadays, you only need the internet and you'd be able to catch up on your favorite shows irrespective of your location or device.
While this is possible, most platforms that allow digital streaming of movies and TV shows are "Premium," which means you must subscribe to watch the movies. However, there are a number of websites that let you watch your TV shows and movies for free on the internet, and that's where Watch32 comes in.
Watch32 Overview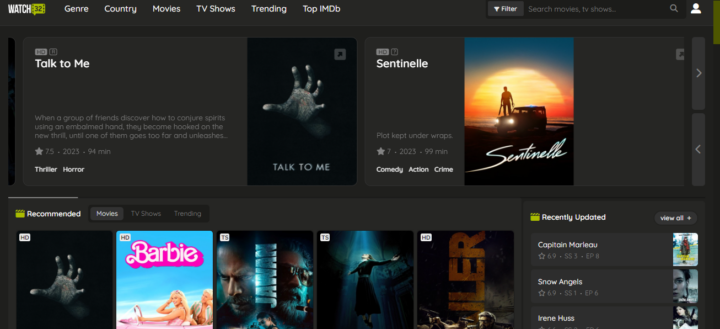 Watch32 is one of the best websites to stream movies online for free. It does not require you to have an account before you can start streaming and its movies are pretty clear enough – with a good number of them available in HD quality.
The Watch32 website can be accessed from any region, and here's our distinctive review about the website – plus how you can download its movies.
How to Watch Movies on Watch32
There is no particular way to stream movies on Watch32; the website is free to use and there are lots of movies on its library. You can watch movies on Watch32 using your PC, mobile phone, tablet, and phablet devices.
The Steps (How to use):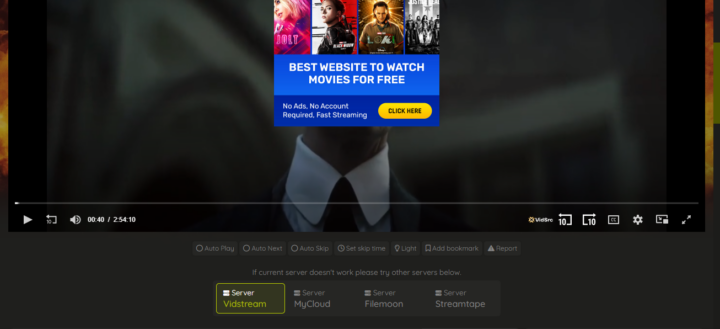 Visit the Watch32 homepage on your web browser
Use the top menu options to locate the type of movie you want to watch, or simply look up a particular movie using the "Search bar."
When you find the movie you want to watch, click/tap on the image or name to enter the movie's page. Watch32 provides decent information about the movies it hosts on its website. So you can have an overview of what the movie/episode is all about.
Tap or click on the play icon to start watching the movie. (Note: If the movie doesn't play, switch the server and play it again – you'll see the available servers below the movie name).
You can stream as many movies or episodes as you wish simultaneously. When you're done streaming a movie, you can drop a comment to help other viewers who are coming to stream the same movie.
How to Download Movies From Watch32
While Watch32 is a popular free movie streaming platform, the website does not support direct movie downloads. To download a movie from Watch32, you have to look out and find an online video downloader that supports the website – and there are not many of such downloaders out there.
Notwithstanding, at the moment, the CleverGet Downloader software can grab Watch32 videos in clear quality. This downloader app is available for Windows OS and macOS systems, which makes it easier for PC users. The CleverGet Downloader works like every other online video downloader out there; hereunder are the steps to use it.
First Step: Download and install the CleverGet Downloader on your PC and launch the application.
Second Step: The downloader comes with a built-in browser. Copy the movie link of the Watch32 TV show or movie you wish to download and paste it on the in-built browser address bar offered by CleverGet Downloader
Third Step: Once the Watch32 movie opens on the CleverGet Downloader app, play it and wait for a download button to appear. Click on the download button, select your preferences, and download your movie.
You can download as many Watch32 movies as you wish; your downloads will be saved to your chosen local folder, you can also access them from the "Downloads" tab on the CleverGet app.
Watch32 Review and Verdict
Apparently, websites that offer free movie streaming are considered "illegal" to use, but you're not a culprit for visiting those sites. For as long as such sites exist, visiting them doesn't put you into any legal problems; however, some free streaming sites stylishly steal your data, which is why you should be careful – and probably use a VPN – when browsing them.
Watch32 offers free streams and it's quite safe to browse (at least for the best we've known about the site). There are so many movies on the website, including newly released titles and global hits. Streaming on Watch32 is fun as you don't necessarily have to sign up or enter any credit card details to subscribe for "premium" offerings.
Also, the website is accessible from any part of the world. Its interface is simple to understand and navigate. One thing you probably won't like about this website is that it serves pop-up ads. These pop-up ads may taunt your user experience, but overall, it is a great site for free online movie streaming across devices.
What More?
This is not an endorsement of free movie download sites or similar offerings! It's simply my short review of Watch32 – a website that lets anyone watch TV shows and movies for free. All you need is an active internet connection and a web browser installed on your phone or PC. There are other similar sites to Watch32 – that includes M4ufree and Fmovies.