Why skip Installing this 7 most important wordpress Plugins in your blog or Website ?
is the question I keep asking many of my recent clients whom I got to know via this top trusted freelance websites. After completing few of those random gigs I can't help but keep wondering the reason why A career blog will be installing a review rating plugin when google sitemap isn't installed, to me it's just like placing the cat before the horse. Now I'm telling you about this  7 most important wordpress Plugins you might have missed.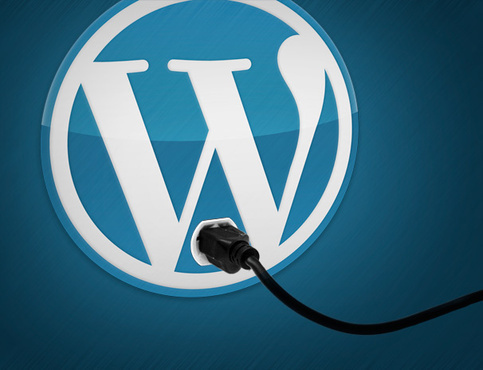 This is a very straightforward article on 7 most important and highly recommended plugins you should consider installing and activating on your wordpress powered blog or website. Certainly there are no single best wordpress plugins, but there is always a best wordpress plugin for a particular function which varies from users preferences. The plugins listed herein are certified to work best and have got nothing less that 4.5 stars rating from millions of wordpress cms users from all over the world, I will describe the function of each plugin below the name, just install and use in your wordpress powered  site only if it fits your immediate needs considering the effect of plugins load on your server.
#1 .
Anti-Spam WordPress Plugin :
Before choosing anti-spam plugin as my favorite for blocking spam comments and trace-backs I have tried several other wordpress plugins including Akismet  and captcha but none of them could beat the freedom I'm currently having with my anti-spam plugin that uses intelligent detector to curb spam, here is the short quote that  actually attracted me to the anti-spam plugin.
Anti-spam plugin blocks spam in comments automatically, invisibly for users and for admins.
no captcha, because spam is not users' problem
no moderation queues, because spam is not administrators' problem
no options, because it is great to forget about spam completely
Plugin is easy to use: just install it and it just works.
What a great Rhyme ! After installing the anti-spam plugin I got delivered from having to visit my moderation list daily to severe between real and bots comment.
#2.
Helps in optimizing your blog / website database by presenting you with group of tools to assist you Check, Repair and Optimize the WordPress MySQL Database. Search for and Delete Spam, Revisions, Auto Drafts, Pending Comments and Transient Options. it uses very light server resources while performing this impressive database optimization.
#3.
WordPress SEO plugin by Yoast comes very handy when it comes to search engine optimization for any kind of wordpress site if you have this plugin already active in your blog,  you can go ahead and forget about google XML sitemap 'cos the wordpress seo plugin already has the capability of generating seo friendly sitemap by default.
#4.
Quick Cache or w3 Total Cache WordPress plugin:
It is even a big crime in 2013 to have a blog or website taking more than 60secs to load irrespective of the contents in them. Installing a cache plugin  helps reduce your site's load by minimizing drastically those mysql database query per-visits, improves the site's overall performance and load time also. In my own opinion I will made it imperative installing any of this two plugins in any site running on a shared hosting plan.
#5.
Allows you to minify your CSS and JavaScripts (JS) files for faster page loading for visitors. It is much more better preferred to the traditional wp-minify 'cos  better wp-minify 's plugin already improved many features and also has maximum compatibility with all modern wordpress versions.
#6.
Whenever the ultimate security of your blog / website running on the wordpress cms platform becomes an issue for you, do not forget the better wp security plugin "the security plugin with 5 start rating"
#7.
Now this very plugin do not touch your server resources at all in terms of cpu load, rather it takes into account all the server resources being used by all active plugins in your blog / website and how they affects your site's load time. We can present it this way :
The P3 [ Plugin Performance Profiler] wordpress Plugin creates a profile of your WordPress site's plugins' performance by measuring their impact on your site's load time.  Often times, WordPress sites load slowly because of poorly configured plugins or because there are so many of them. By using the P3 plugin, you can narrow down anything causing slowness on your site.
Also See: Security Advice for those who still uses free downloaded Premium / Free wordpress themes
and
100% security tips for making your wordpress Site impenetrable for hackers
Concluding Lines : You have taken into account 7 best wordpress plugins you might have missed in this little article I tagged Why skip Installing this 7 most important wordpress Plugins ? It is now left for you to go back to your dashboard and re-consider your options since all these plugins are completely free and offers frequent updates and support, you wouldn't have  any reason to keep ignoring them.
Install only important plugins to keep your site healthy and cool knowing fully well that your site's load time will play a very important role in how search engine and human visitors take them.
Let me please have your opinion on this 7 Recommended WordPress Plugins.