Xiaomi Mi 5 and Mi 5s smartphones are upgrades to the Mi 4 released way back in 2014. This model is very much budget-friendly, performs really good, as well as come with a decent battery, and stunning clear camera sensors.
Mi 5 and Mi 5s are priced under $250, and you'd enjoy a better experience using any of Xiaomi M5 variants with either of these accessories. This article covers Xiaomi Mi 5 and 5s accessories which would help you to enhance the experience you can get from these devices.
The Best Xiaomi Mi 5 and 5s Accessories
Come along with me as I show you the top best Xiaomi Mi 5 accessories to buy for your new device in 2019. They are hands down the must-have for Xiaomi Mi 5 and Mi 5s smartphones.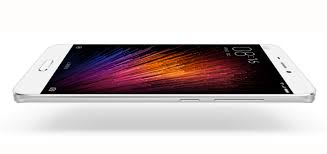 Stylus
Interestingly, the Xiaomi Mi 5 and 5s supports stylus pen; this means that you could actually get a stylus to use with the device if you own it. The use of stylus makes it easier to take notes on tablets and phablet phones.
Also, with a stylus, you can draw some funny gestures on your Mi5 smartphone screen. This accessory comes in handy for people who don't want to always poke their device's screen with their finger, and it enhances efficiency.
Anti-drop case
This is truly a handy accessory for every smartphone user and not just Mi 5 & Mi 5s users. Anti-drop phone cases help to protect your device in case it accidentally slips from your hand and falls to the ground.
The anti-drop case for Mi 5 and 5s is obviously essential for everyone using any of the variants.
Tempered glass screen protector
Just like the anti-drop case, a tempered glass screen protector is another important accessory to use and protect your Xiaomi Mi 5 or Mi 5s. This glass protector is flexible, yet it is quite rigid and stands as a shield over your original device screen.
The tempered screen helps to prolong your device screen durability, and in cases when you phone falls very hard to the floor, instead of your main screen getting affected, the tempered screen would be the one to suffer the fall.
Also, tempered glasses are easily replaceable and cheaper than your typical smartphone screens.
Bluetooth car kit
Xiaomi Mi 5 and 5s have a Bluetooth car kit accessory that allows users to make or utilize most the features of the device in a car.
This kit also helps to enhance users' experience by allowing them operating their Mi 5 or Mi 5s device via voice control while driving.
Also, this kit allows users to make calls while on the go; however, in most urban cities, it is prohibited to make calls while on the wheels.
Type-C cable / Type-C OTG cable
Connectedness is all the rave right now, and the Xiaomi Mi 5 and Mi 5s support some of the newest connectivity features.
The devices feature a Type-C port, which makes it possible for one to connect other device using a USB Type-C cable. Also, it has a Type-C OTG cable that can be used to connect directly to a cable.
Headphones
Both audiophiles and most smartphone users love listening to sounds from their mobile device via headphones or earbuds.
This is because you'll listen to clear sounds and hear every beat of your playback apparently when you use headphones. Thus, headphones are one of the best accessories for Xiaomi smartphone users.
Main chargers
Mi 5 and 5s have recommended chargers you can get when the original charger(s) get spoilt. These recommended chargers are available in verified retail stores worldwide, including online e-commerce platforms such as AliExpress, Gearbest, and co.
Bonus: Aftermarket Accessories to Power Up your Xiaomi Mi 5 & Mi 5s Smartphone
Here are some other aftermarket accessories that are "a must-have" for Xiaomi Mi 5 and Xiaomi Mi 5s smartphones and similar devices.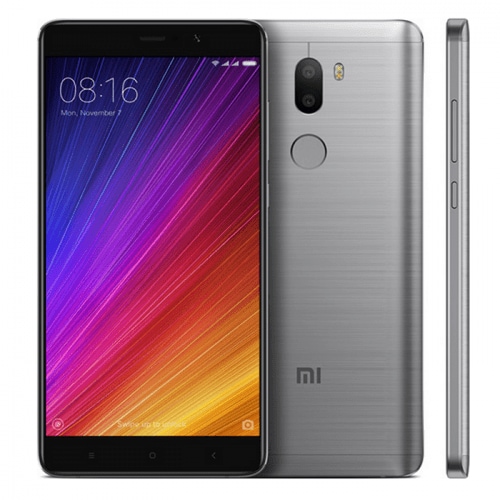 Wireless Bluetooth Speaker
Bluetooth speakers are part of the best add-ons you can get to use with any smartphone and not just for Xiaomi Mi 5 and Mi 5s.
Some amazing Bluetooth speakers are compatible in their design, low-priced, and would work perfectly well with your Mi 5 device.
A wireless Bluetooth speaker can be useful in many ways, including when hosting a mini party in the home, office, or anywhere. It is a handy accessory to enhance your mobile experience.
Xiaomi Power Bank
The Xiaomi Power bank is one of the most important gadgets to buy when you're using a Xiaomi smartphone. Xiaomi's 2000mah power bank performs outstandingly well; it lasts for more than two days after it is fully charged.
With this power bank accessory, your Xiaomi Mi5 won't go down even when you're on transit, camping, etc.
Xiaomi Earbuds
For music lovers, the Xiaomi earbuds are a perfect way to step up their fashion and move along with the current trend in town. Interestingly, Xiaomi earbuds are rated among the best, and they produce good and high-quality sound.
Wrapping it up:
These are the best and most handy Xiaomi Mi5, and Mi 5s accessories step up your fashion, as well as get the most from your smartphone. These accessories are available in various online/offline mobile phone stores worldwide.