There have always been a need to discuss about things happening on the YouTube platform and that is one problem YouTube is trying to solve by adding an instant messaging  Feature to her platform.
This way users might not have to leave the platform whenever they want to discuss like say an interesting video they just watched and also increase the number of users share since they would be doing it in the app itself.
This conversation/chats would be done on the YouTube platform since it would be coming with a chat box, Google integration and heart button for messages and videos as shown in the image below;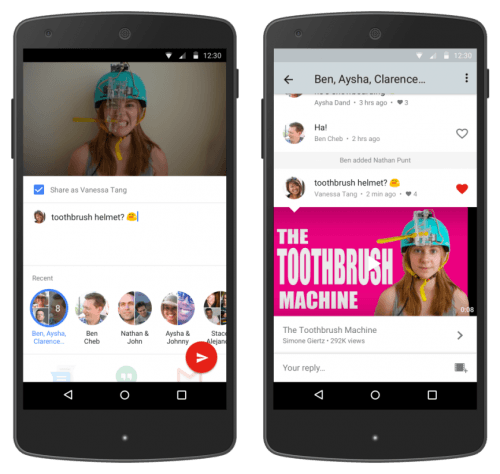 According to  report as done by the Director of Product management, "The feature was developed after her team hypothesized that a streamlined native way to share YouTube videos would result in more sharing—which is exactly what YouTube wants."
What is your take on this? Do you feel this is a good feature? Tell us using the comment box below.