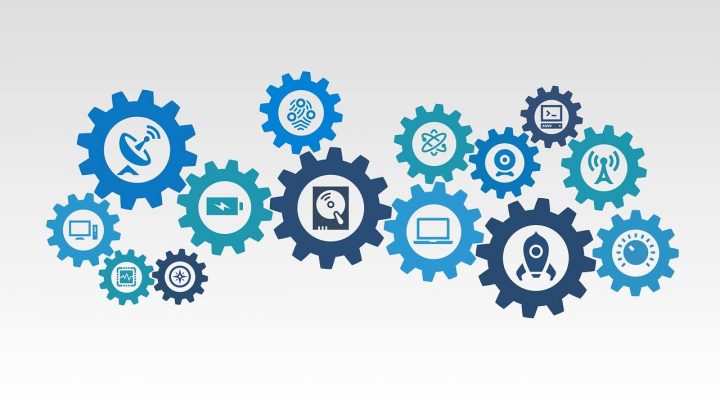 Tech is something that has rapidly changed over the last decade. In 2010, we were still getting the hang of technology and utilizing it however we could. While we're still doing this, the advancements in the tech industry are superior to many other industries out there. 2010 was an industry-changing year for many tech companies, the advancements in 3D technology, along with the invention of the iPad, 2010 is definitely a year the tech world won't forget anytime soon. However, as 2020 becomes a year for the best and newest technology, we start to understand the different tech that has come about this year and during the last few years too.
Are you interested in learning more about 2020 tech and how it has impacted businesses? These upcoming tech pieces are often an essential element to new and modern businesses out there because they're keeping up with the times and are starting to rely more and more on technology as it becomes even better.
Let's discuss the 2020 tech you need to learn more about and how they can help you improve the way you do things going forward.
VR (Virtual Reality)

Although many people used to consider VR as a gaming gimmick, this isn't the case anymore. VR is being used throughout different business industries that you may have never previously thought of.
Real estate is included in this business sector who is making the most of VR. A particular notable company is RWinvest, which is a UK based property investment company. Using VR tours and what they describe as 'virtual viewings', this UK company has been able to allow investors to see a whole other world when it comes to property development and off-plan properties.
The inclusion of VR viewings means that investors from across the globe can see the inside of their property and even discover deep depths of properties that haven't been built yet.
Drones

Who doesn't love looking at video footage or photos from an angle you could never achieve without this fantastic piece of tech? The drone technology is  so amazing that you'd wonder why they didn't show up much earlier.
They are extremely popular in a range of industries as they're mostly used for photography and advertising purposes. However, many industries also use drones for other reasons. Travel agents and filmmakers use drones to showcase beautiful scenic views including far-off destinations that some people could only ever dream of visiting.
AI (Artificial Intelligence)

AI has been growing in a number of sectors, especially in the manufacturing industry. It is very much a part of our everyday lives now and is definitely driven by everyone's new obsession with Alexa and Siri.
In 2020, emotion recognition and computer vision are set to scale well beyond anything we have ever imagined. It's no wonder so many businesses and companies are utilizing the award-winning AI technologies as much as they can!
Aerospace Technologies

While people may have not believed you 30 years ago, SpaceX are currently developing the rocket that will shorten intercontinental trips to 20-30 minutes for when people want to go to space.
It sounds cool, right? It definitely is! Aerospace technologies have come a long way over the past half a century and we can definitely thank the technologists for that. Technological advances may have slowed down since the cold war but the private sector is certainly making advancements in aerospace now!
Wrapping it Up:
There are many new techs in 2020 such as IoT, drone tech, Edtech, and the other techs we've discussed in this post. The recommended option for businesses is to adopt a new tech that will not only scale up their productivity but also improve them in every possible way.