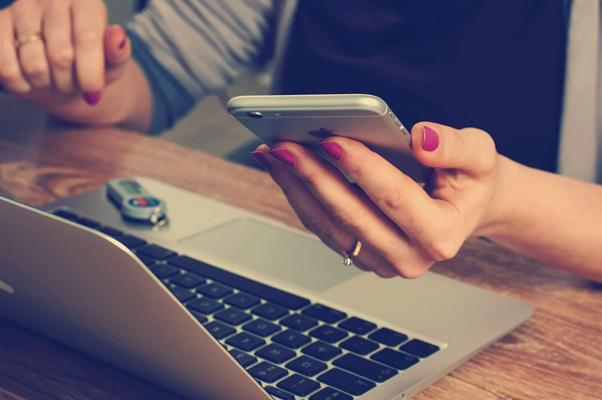 From the magic of Wi-Fi to the convenience of the smartphone, technology in all its forms has transformed our lives. Few of us saw the revolution looming on the horizon, but some were sage enough to predict it. Musing on the effect the internet would have on the way we consume our entertainment, David Bowie stated confidently: "Music itself is going to become like running water or electricity". Staggeringly, this quote is taken from an interview that took place before the turn of the century — yet with the ubiquity of streaming services and society's steady rejection of physical media, it couldn't be more relevant to current times.

Of course, the internet didn't just change the world of entertainment. Since its inception and subsequent embedding into nearly every device imaginable (internet-enabled fridge, anyone?), the ability to access the internet has become a necessity of modern life. The process didn't happen overnight — certain milestones were instrumental to its adoption by the mainstream. The succession of broadband over the frustrating experience of internet access via dial-up modem was a major boon.

Wi-Fi proceeded to add an extra layer of convenience before Steve Jobs strode in and offered us all the chance to carry the internet in our pockets. The introduction of the iPhone in 2007 signaled a new era not just for computing, but also for modern society as a whole. Sure, it may not have been the first device of its kind — mobile internet access wasn't exactly a new concept in the 2000s — but Apple took the concept and made it functional.

COVID-19 forced the world to rely on technology as a crutch for a world left in disarray. Yet, despite the initial hesitance and uncertainty, the economy swiftly recovered — business leaders began to realise the errors of their ways. Remote working wasn't some sort of swizz dreamt up by lazy employees desperate to escape the office. It turned out that workers actually could be trusted away from the watchful eyes of management.

Technology enabled this monumental shift in thinking — the idea that employees are capable of productivity while working from home is now readily accepted. Below, we'll discuss how technology has completely reshaped our working environment. To avoid any potential disappointment, we'll warn you now — smart fridges don't feature on the list.

By Allowing Greater Flexibility For Employees
Thanks to the internet, we can now communicate with anyone, anywhere. For management, this provides the opportunity to instantly connect with their team, negating issues of distance. for employees, this allows greater flexibility for those who may be struggling to find a suitable balance between their work commitments and personal lives.

This new flexibility extends to the world of recruitment, too. Employers are now free to cast a wider net when hunting for new talent. An employer of record service can negate the hassle and legal formalities of hiring overseas, too. Specifically designed to aid employers who wish to recruit workers from abroad, services like Remote tackle associated admin like payroll, HR, taxes, and compliance. By managing the hiring process through a legal business umbrella in the country of employment, an EOR service can ensure overseas hiring is perfectly legal and above-board.

The hybrid working environment has proved such a success that many businesses are now choosing to downsize their offices, or get rid of them altogether. The pandemic may have provided the environment necessary for this workplace revolution, but none of this would've been possible without the technology of the modern age.

By Improving Customer Care
The introduction of AI-assisted chatbots has dramatically improved the customer care experience. Allowing customers to receive help at any time of the day, chatbots also free up support agents who might have otherwise had to spend time answering simple questions that require a single response.

It's a simple equation: clients who receive immediate solutions are more likely to become loyal customers. Communication goes both ways, too — thanks to the internet, companies are free to contact their customers via email or social media platforms instead of relying on costly advertisements or in-person sales pitches. Crucially, technology has allowed businesses to develop a deeper relationship with their customer base while simplifying the tasks faced by their customer service teams.

By Giving Greater Transparency
The ability to track where your customers come from, how they found out about you, what they buy, whether they are repeat customers, and what their lifetime value is used to be far more difficult. However, today's tools make it possible to examine and analyse every aspect of a customer's journey.

Technology can help companies identify and cut wasteful spending, provide data-driven analytics for decision making, and optimize workflows, allowing unprecedented transparency. This heightened visibility allows business owners to execute precise, target-driven actions by reducing guesswork and highlighting opportunities.

Technology is just as handy for internal affairs, too. Consider everything from the use of tools to measure the performance of individual employees to the use of centralised databases for tracking who's out of the office. It all makes it so much easier to run a company.

By Democratising The Business Ecosystem
The rise of the internet quickly gave birth to a new way to do business — the world of eCommerce now presents budding entrepreneurs with the opportunity to enter the world of retail. It's now no longer necessary to rent a physical storefront in a prime location, anyone with an internet connection can now set up shop in cyberspace.

Building a successful eCommerce business may still require a significant investment, but the overall model of selling products to create profit has been simplified significantly. Services like Shopify allow users to set up their store in a matter of days. Etsy and Ebay have capitalised on the market's penchant for handcrafted items, giving countless mom'n'pop hobbyists the ability to expand their efforts globally, while Amazon has given rise to opportunistic 'dropshippers' who sell via third parties, keeping none of their stock in-house.

Technology continues to shape our lives— it's incredible to think about how far we've come since the clunky, inconvenient days of dial-up and mandatory commutes. While it's impossible to say what the future holds for the business world, it's safe to say that our working environment will be forever entwined with the technological advances of the coming years.