Now that you have rooted your android phone, am sure you must be excited because there are no more limitations, if you are like me, you are probably looking for new android apps that you couldn't use before because your phone was not rooted.
If you have not rooted your phone by now,
you should probably do it now
because rooting an android phone is like freeing a bird from its cage. There are a lot of amazing features waiting for you to explore.
After much exploring done, I have come up with a
list of apps every rooted android phone should have
. There apps are meant to optimize your phones functionality and performance
5 Apps You Must Install on A Rooted Android Phone
1. System Turner
The most complete Android system suite: monitor and record all activities, backup and restore *any* applications, extended task killer, CPU SD and memory controls, logcat reader, terminal emulator, widgets and notifications, all in one highly optimized app!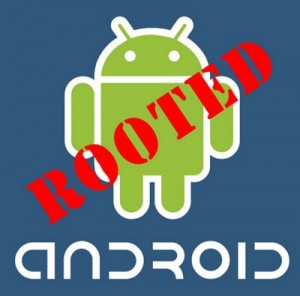 2. Stick Mount
Automatically mount and dismount USB sticks on various devices like the Galaxy Nexus, Nexus 7 and Nexus 10. The Nexus 4 is not supported – this is an issue with the device, not with StickMount !
Various Nexus and"stock Android"devices do not automatically"mount"mass storage devices (such as USB sticks). StickMount has been made to solve this problem, and give you access to the files on your USB connected storage from all your apps.
StickMount is known to work on many devices, but is built *only* with *Nexus* devices in mind.
Once StickMount is installed and you connect a USB stick with a"USB host / OTG cable", the device will show you a popup if you want to open StickMount. It is advised to tell the device that you want to do this by default.
3. Undelete
Undelete for Android is an application for root users that allows you to recover any deleted files from your SD card or internal storage.
With support for over 1000 file types, Undelete can come in handy if you accidentally delete photos or want some old tunes to listen to on the go.
Undelete can also securely wipe and shred files so that they will be impossible for others to recover.
4. Data Sync
DataSync lets you share application data with other Android devices, so if you have and want to keep it synced up between multiple devices, DataSync is an app for you.
DataSync primarily works via WiFi network, but lets you sync to the cloud as well to sync your apps when your WiFi network is out of range. DataSync+ even lets you sync using Bluetooth and NFC to further decrease the gap between your devices.
 5. ROM Manager
ROM Manager is THE MUST HAVE APP for any Android root user. (Over 10 million downloads and counting!)
* Flash your recovery to the latest and greatest ClockworkMod recovery.
* Manage your ROMs via a handy UI.
* Organize and perform backups and restores from within Android!
* Install ROMs from your SD card.
* Install your favorite ROMs over the air!
These above mentioned apps are the five I recommend you should have. There are thousands of interesting apps you can now use now your phone is rooted, I would be posting new