My last tutorial on 9 things to do after migrating from blogger to wordpress was greeted with great excitement by our blog readers who recently moved their blog over to wordpress from blogger.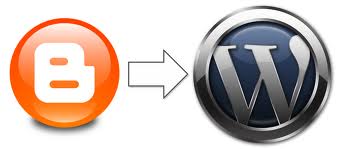 Image credit: Google images
Many who read the post also shared it with their friends and this brought about an increase in the number of request I get daily from those who intended moving their own blog over to wordpress.
I have so far moved about fifteen new blogs to wordpress, the last one of them actually moved me to creating this "blogger to wordpress migration" with the use of plugins only .
Here are 7 plugins that will help you move your blog over to WordPress in a snap without loosing traffic, SEO or link juice. You can gladly forget those headache-causing tutorials that teaches you to code what you can't even interpret with the help of this 7 plugins.
This is a compulsory one hence being the very first in our list of plugins, all it does is to Import posts, pages, comments, authors and tags (blogger labels) from any Blogger (blogspot) blog to self hosted WordPress blog.
Installing it as just as easy as:-
Log in to your WordPress dashboard
Hover your mouse over plugins and select add new
Enter Blogger Importer Extended in the search bar and
Activate the plugin after installation
To use :-

==> From your new WordPress dashboard
==> Click on tools
==> Import -> choose "Blogger Importer Extended" from the list and kick-start the import process from there
==> Import or use existing authors once the blogger to WordPress transfer process is completed
After the initial migration from blogger to WordPress, your category will be laden all up with those numerous labels you added to your blog post while on blogger platform.
In the most recent case I had about 6,800 categories added to the WordPress blog after migrating it to blogger 'cos it was already very popular and large too.
The plugin will help you Convert existing categories to tags or tags to categories, selectively. You can install it by following the first guide above and remember to
==> go to "Screen Options"
==> Increase the "Show on screen" settings from 20 to 999 to help you on a site having numerous categories like mine.
See also : How to add robots.txt to a wordpress blog / website without a plugin
This is one of the most important of the many plugins in this list as it will help you re-organize your category and tags to suit your new site structure.
This is a must install especially if you need to reorganize your tags and categories, this plugin will make it easier for you. It adds two new options to the Bulk Actions dropdown on term management pages:
Merge – combine two or more terms into one
Set parent – set the parent for one or more terms (for hierarchical taxonomies)
Change taxonomy – convert terms from one taxonomy to another
I was able to combine several similar tags and categories into one compound one without deleting any.  It does this action in bulk meaning that one can combine up to 20 similar tags or categories into one.
Funny enough I don't use this plugin for my redirection rather I use it to mass-import all images hosted on the blogger account to WordPress to enable me use it for the "featured image" functions in the WordPress theme I intend using. It also helps when you intend having an image slide on your WordPress blog.
Once installed you will see the second option to use the module that will download all images from your picasa/blogger account to your server. Obviously, it will update all the image paths so they don't disappear.
Best for keeping your individual blog pagerank after migrating to WordPress.
It is the all in one Blogger to WordPress redirection plugin. This plugin is used for one to one mapping of post after migration from blogger blog to WordPress self hosted blog. Not only posts, you can also redirect your blogger feeds to WordPress feeds.

This plugin is very helpful in keeping the traffic of your blogger blog and redirect them to appropriate WordPress blog posts. This plugin helps you in SEO after migration.
One thing I love about this plugin is that it handles all necessary redirection (post feeds, comment feeds, tag archives, search) properly, it also helps you set similar custom link structure with your blogger blog without breaking anything.
you can see this features listed thus in their official plugin page
Advance search and redirect if you did not use the blogger import plugin to import your blog posts
Do not redirect to homepage option (Used in case you are using other plugins to take care of your 404 page not found errors)
Redirect Blogger Post feeds to WordPress feeds
Redirect Blogger Comment feeds to WordPress feeds
Redirect Blogger archives pages to WordPress
Display statistic of successful redirection by this plugin
Supports both custom domains as well as blogspot.com domain names.
See also : 7 important / Recommended wordpress enhancement tweaks you must know
This plugin does similar function as the number 4 above but will allow you specify how many images you intend importing and also gives you the chance to pick a url if don't intend importing the ones from your picasa album.
If all options are left at the default it will search your blog posts for images that are hosted on Blogger (blogger.com or blogspot.com), downloads them to your server, and updates your posts to refer to the downloaded versions. I t is very necessary for themes that requires featured post images to render properly and also for sites using an image slider.
Comments Importing plugins
Depending on the comment system you were previously using on your blogger's blog you can import comments from services such as  disqus, intense debate and similar services.
The blogger importer will only import the default blogger comments and nothing more. Installing the various services comments importer plugins will help you have all your comments back.
Bonus Plugins I will Recommend after your Migration
I have been doing this for clients over the years and can suggest really cool plugins to make your experiences on WordPress cool and enticing too
I will list few plugins here for you as bonus plugins
CommentLuv Plugin:  A better rewarding comments system for your loyal blog readers
Subscribe to Comments Reloaded Plugin: Give them a feature they never previously enjoyed, getting notified once their comments have a new response
WP No Category Base Plugin: Better permalink for the categories link
Web Ninja Auto Tagging System Plugin: Helps in re-tagging all your blog post if there is any need to do that after the migration

Must Read : Top 4 Free Hidden Online Website Hits and Stats Counters for you
Over to you
This is the much I can give today on blogger to wordpress migration and the easiest way to do it. Your comments and contribution will be very valuable to us, feel free to express your thought on this guide.