The search for a good and reliable spy app can be difficult with all the new advanced features in technology. There are so many different spy phone apps on the market, so finding the one that is easy to use and quick to download takes time. If you are someone that's searching for tools or software to spy on a mobile device to find out if your child is being safe on their phones or you have suspicions your employee is slacking off, look no further!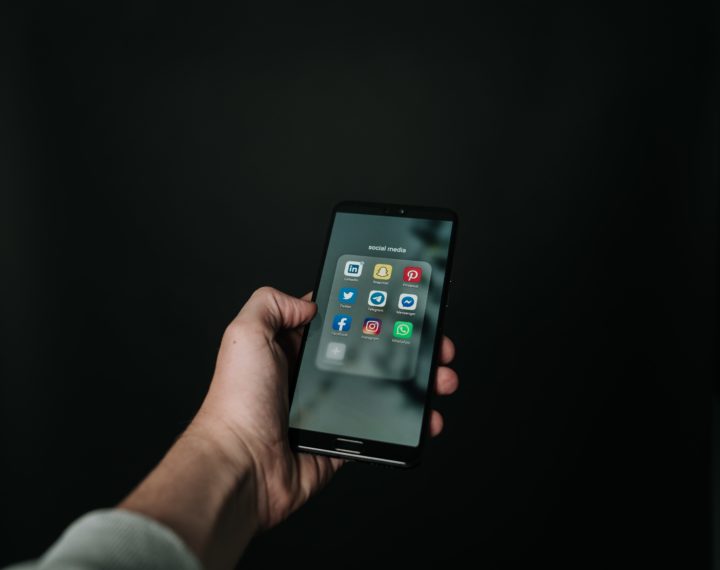 The mobile phone experts over there at Downloads Dock heavily recommend Auto Forward as a super reliable mobile monitoring app for tracking or monitoring your target's activities remotely. This spy app will provide access to all their phone's activities like text messages, phone call logs, social media activities, GPS locations, and more.
Before diving into the post proper, I'll like you to understand what a spy phone app is and how they work.
What Is A Spy App?
Cell phone spying applications allow people to collect data from a cell phone like phone call history, GPS locations, text messages, and even messages sent and received from social media and other private messaging apps.
The greatest feature of these spy apps is people can remotely retrieve all the information from a target device virtually anywhere. The installation process takes less than a minute and the data automatically uploads onto the customer dashboard. If this interests you, continue reading to learn more about one of the best spy software of today.
Introducing Auto Forward Phone Spy App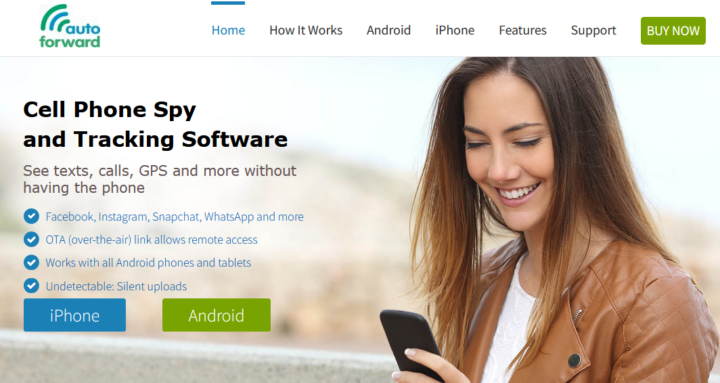 Auto Forward has been found to be one of the best and most compatible spy apps for both Android phones and iPhones. It provides its users the ability to view information from a phone like text messages, social media activities, and more without having a physical phone.
They even allow you to see text messages that have been deleted, including the exact date and time, and even the person who sent the message. The installation process is extremely quick and easy, providing the best features of monitoring a phone without obstacles. Auto Forward is definitely the most user-friendly with their easy 1-2-3 installation process:
Purchase and Download: Utilize the over-the-air link or Apple ID and Password to download the app.
Activate: Enter the license key sent by Auto Forward to activate the software.
Begin Monitoring: View all information from the target device like texts, calls, GPS location, and more.
Auto Forward is well-known for its amazing over-the-air feature that enables customers to smoothly install the software onto any cell phone. This spy app allows people to log into their secure online account from anywhere on either their computer, tablet, or mobile phone.
Auto Forward Pricing and Features

Auto Forward offers two pricing options for their services for both Android and iPhone devices. Both pricing options include comprehensive reports, 24/7 support, and uninstall alerts from the device being monitored. After selecting if the target device is an iPhone or Android, the site provides a list of features that are available to monitor with the two packages they offer.
If you are looking to remotely monitor basic things like call history and messages, then the Basic plan for $29.99 is for you. This package includes the ability to monitor:
Phone Call History
SMS Messages
Photos
Videos
Current GPS location
Incoming/Outgoing Emails
Calendar Activities
Contacts
Notes
Browsing Internet History
If you wish to remotely view all activities from a phone, then purchase the Pro plan for $69.99. This pro plan includes all the monitoring abilities as mentioned above and additional features like:
Incoming Calls Restriction
All messages from social media like Facebook Messenger, Kik, Instagram, etc.
Geo-Fencing Locations
Block Internet Websites
Wi-Fi Networks
Application Blocking
Keylogging
Auto Forward also has additional features like the Extended Download Warranty and Premium Support Package. The extended download warranty provides the ability to monitor multiple devices and the premium support package provides a 30-minute live one-on-one telephone support call.
Both of these features are automatically added to your cart at checkout and are highly recommended to purchase. However, these can be removed from your checkout cart if you wish to not purchase these extended features.
How Reliable Is The Auto Forward Spy App?
With cell phone spy apps, you want to make sure you are getting the best features needed to spy on a mobile device. Here are a few reasons why Auto Forward is one of the most reliable spy apps today:
Simple Installation: Auto Forward is easy to utilize and quick to install onto a target device. This spy software is the most practical for those who are not tech-savvy.
No Monthly Subscription: Auto Forward is a one-time purchase and does not entail a monthly subscription. This is truly what makes this spy app different from others.
Undetectable: The best part of this spy app is the stealth mode feature that allows the software to remain on a target device undetected and unnoticed by the device owner. While this does not make it completely invisible, the uninstall alert feature that comes with the Auto Forward cell phone spy app makes it a good fit for tracking targets secretly.
Compatibility:  Auto Forward is without a doubt the most compatible spy app for both Android and iPhone devices. It can be utilized on the latest phone models and operating systems.
Clearly, Auto Forward is one of the best spy and monitoring software for parents, employers, and families. Keep track of phone activities to ensure one's safety and security.