Our earlier review of Sanwood secret spy camera surveillance recording pen inspired most of our readers to ask for some more options that are really private.  Hence, an improved post on top best secret spy cameras for private investigators.
Before diving into the content proper, we'll like to say a few things about portable digital surveillance cameras, often called "secret spy camera", or "secret camera DVR recorder".
Versatile hidden/secret video camera recording devices are the newest tech for private surveillance. It lets you record or monitor activities without being detected. Their small sizes along with the disguise makes them a perfect device for  stealth recording.
Hidden (Spy) cams are not just gadgets used by high-tech spies as seen in movies: They are readily available for purchase and can be gotten from any of the top online shopping malls.
They come in handy for clearing doubts, getting evidence, clearing suspicion, taking secret photos, recording events, workplace surveillance, pet's security, and for other private uses.
Professional spy cameras can be used by security detectives, private investigators, legal practitioners, bloggers, and journalists.
Best Hidden Camera Surveillance Devices for Private Investigators
While there are lots of secret surveillance camera, I'll focus on the top best options for private investigators.  They're smart portable DVR spy camera devices that are normally disguised as: clocks, watches, pen, wall sockets, bracelets, and etc.
Since these spy cameras are embedded in our everyday devices, it makes them stealth and known only to the user. The list is presented in no particular order, and it's opened for suggestions and/or soft inclusion.
Bluelans Mini HD Hidden Camera ($12.00)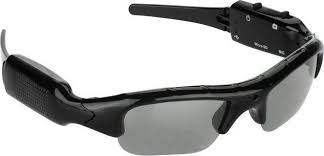 An extremely smart spectacle, Bluelans mini HD spy cam comes with an external card slot port for MicroSD/TF cards. It also has buttons around its parent gadget for easy control and can be connected to a PC without any software/driver download.
With a powerful elegant and sleek body design, this pair of glasses is suitable for both men and women; good choice for journalists, detectives, investigators, private guards, and etc.
Features:
Glass Camera
Inbuilt 300mAh Li-poly battery (5V DC)
AVI, 30fps supported video formats with 720*480 resolution
Image: 600 x 1200 or 2560 x 1440
Duration: 4 – 5 hours
OS: Win98, Me, XP, 2000 and Vista
Picture Format: JPG
Image Ratio – 4.3
PHYLINK PLC-128PW 720p HD Covert IP Camera ($139.00)
Phylink PLC-128PW is a small-sized flexible smart device with a spy camera, perfect for use where compact/discreet surveillance action is required. This camera is impossible to discover and it's completely protected from annihilation.
PLC-128 comes with various brackets for quick and easy installation. Due to its small size, it is very easy to situate this device at any position.
Key Features
The diminutive size design makes it easy for this device be integrated into any hidden place.
HD video output.
Works with Ethernet, Wi-Fi, or Power over Ethernet (PoE) 802.3af. WPS support for easy wireless setup.
Audio line in for security sound monitor pickup device.
Motion Detection; adjustable sensitivity.
Push notifs.
Expandable storage up to 128GB
Free iPhone, Android Apps for Quick & Easy Remote Viewing.
C11 Mini Secret Camera Pen ($75.00)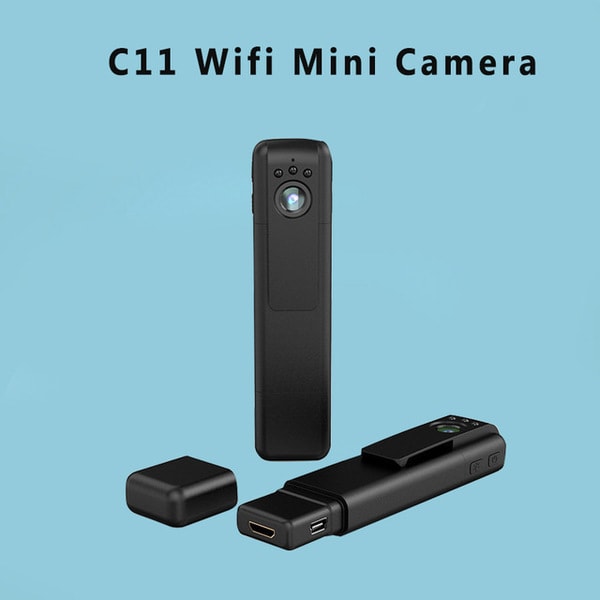 This camera device is a well-equipped spy camera embedded in a smart-pen. It has wide-angle and big aperture (130° angle lens with F2.0 aperture).
It went further to feature 6-Glass upgraded lens coupled with a 12MP (1080P) BSI CMOS sensor for super HD video capture. This is a perfect ideal spy cam for investigators, see full specs and features below.
Features
Wifi pen type mini camera
IR night vision, Motion Detection and HDMI out
Remote control via WiFi on smartphones
1920 x 1080 @30fps and 1080 x 720 @60fps video resolution
HDMI Out
Web camera
Has support for Windows PCs and Mac OS X machines.
charging voltage: DC-5V
560MA Li-Po battery
DINGFENTECH ID07 Wireless Mini Pen Camera ($40. 00)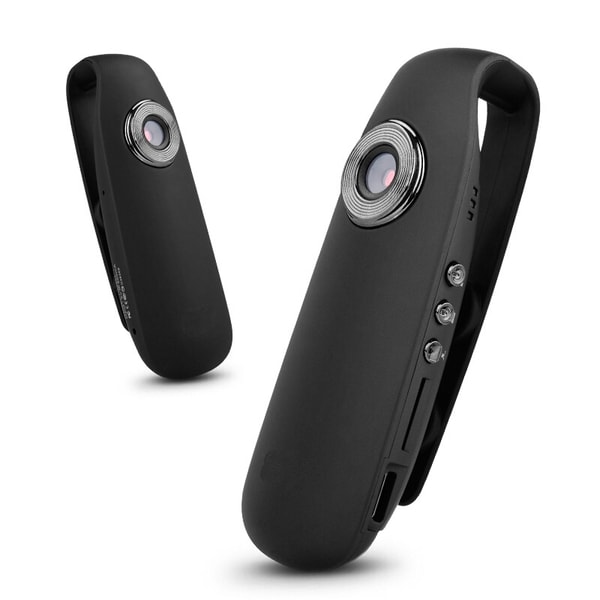 If you're looking out for a smart spy cam to carry out an investigative assignment, I think this device is actually what you need. Dingfentech ID07 wireless mini pen cam is a smart-elegant pen with an embedded hidden camera.
Features:
Small and light-weighted
Motion detector
Audio and Video recorder
1920*1080p FHD resolution, Clear vision.
Easy to use; one-touch video/audio recording
560mAh battery capacity (5V)
120-degree wide-angle ratio
OS Supported: Mac OS; Linux, Windows OS.
Mini V5 Secret Spy Camera Device ($29.00)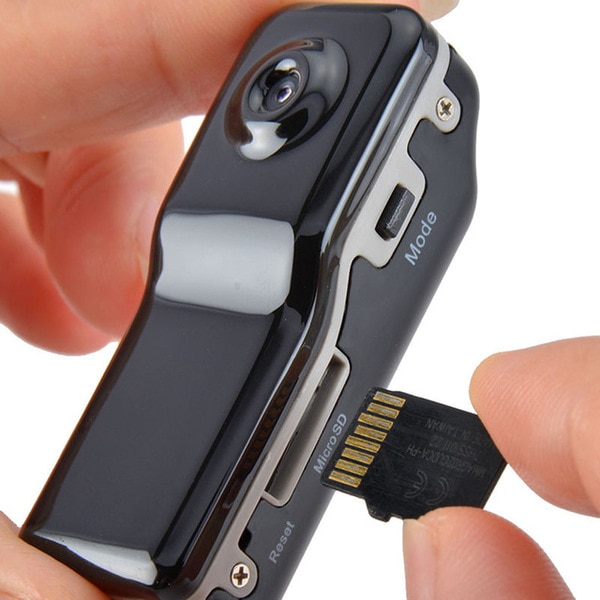 A professional spy recording cam with lots of premium features and highly sensitive motion detector. This camera starts recording a video automatically as soon as it detects a motion within its coverage range. It can record sounds that are more than 60 decibels.
Mini V5 has an external slot for SD card input and comes with an inbuilt 430mah long-lasting battery. It is very portable and smart and can be used as a home security gadget.
Features
Light-weight
Super quality video/image quality
Coding: M-JPEG
1280 x 960 video resolution
1980 x 1024 image resolution
Charging Voltage: DC-5V/1A
MicroSD Card/TF Card support, up to 32GB
72-degree wide-angle lens view.
Spy DV Secret Video Camera Watch ($43.00)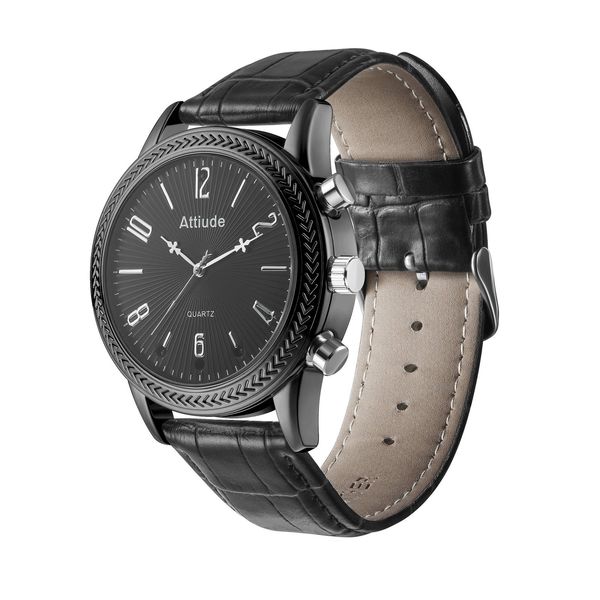 A smartwatch with a digital camera to record videos and take pictures. It has a comprehensive digital voice recording function. The spy cam engraved in this smartwatch can record videos with high-resolution, and in top quality. There is night vision features, and full high-definition (FHD) ability.
Features in-Full:
IR Night Vision
FHD, 1080P video resolution (1920 x 1280 @30fps)
Quality picture resolution (2m 1920 x 1080 JPEG)
Enticing body design
Web-Camera
Water resistant
Up to 16GB storage via MicroSD card
Inbuilt 150mAh L-Po battery
Spy Wrist Watch ($25.00)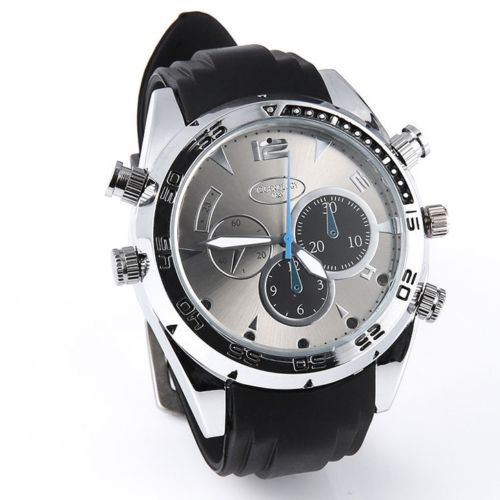 This spy camera is discreet and almost impossible to be sighted by anyone, all its lights are turned off while the camera is in use. The wide camera lens helps you capture every single motion within the camera range.
It comes with a whopping 16GB internal memory, and offers super night vision recording and can also serve as nanny/security camera.
Features:
Can serve as a 16GB external storage
Webcam
90-degrees angle coverage.
640 x 480 video resolution, 1280 x 960 photo resolution (JPEG)
AVI video output format.
mini USB 2.0
380 mAh battery capacity (DC 5V voltage)
Compatible with Windows OS, Linux, and Mac OS X.
Waterproofed 8GB Hidden Spy Camera Watch ($17.00)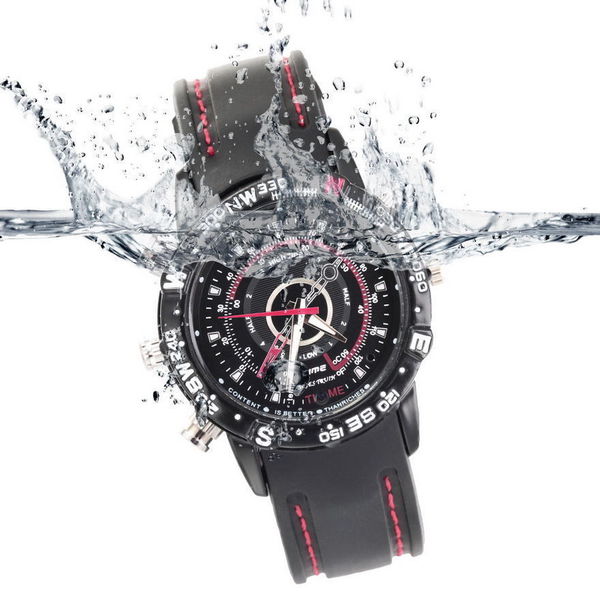 A high-quality spy camera watch with cool features. It has a very tiny camera lens on the watch surface, very difficult for someone else to detect.
Furthermore, it features a 2.0 USB connection port disguised as a normal watch button and packs an 8GB internal storage capacity.
Features:
Compact and great design
Inbuilt strong battery
Video recording function
Image shooter
Webcam
720 x 480P, @30fps
1600 x 1200 image resolution
Output format: AVI, WAV, and JPEG
8GB memory
Supports Windows/Mac
Spy HD Video Wrist Watch Camera ($16.00)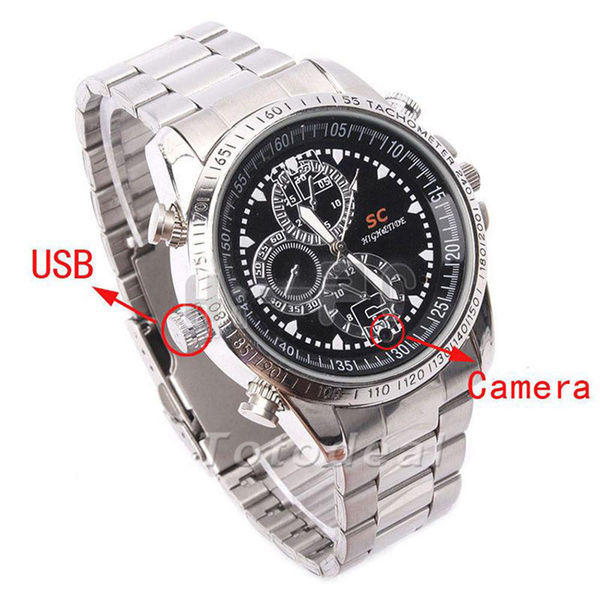 This is a smart digital video recording wristwatch. It lets you record videos and sounds in an environment without getting noticed, you can also take photos with this watch.
The spy cam inside the wrist watch is very easy to use and works in stealth mode; you just tap the record button once and it goes down to work.
Features:
Easy and simple to use
Nice design and light-weighted
Can serve as an 8GB external storage via USB
USB Plug & Play Compatible
Rechargeable inbuilt li-ion battery.
8 GB internal storage capacity
280 Li-Ion battery
Smart Wristband/Bracelet Secret Spy Camera ($22.00)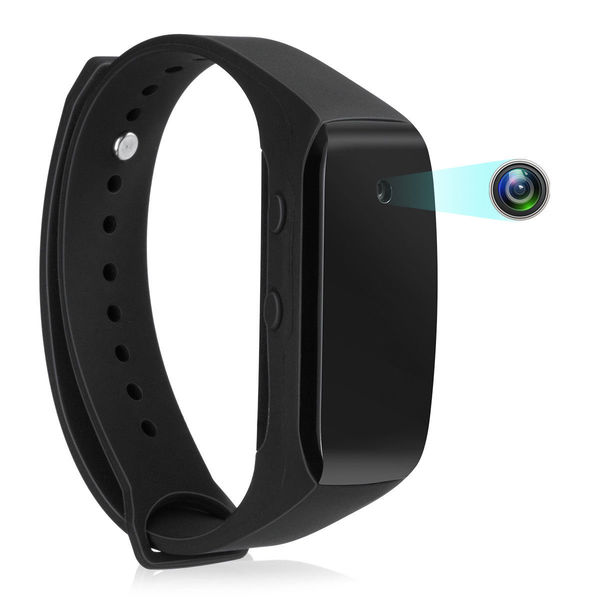 This intelligent bracelet comes with a super quality spy cam with wide-angle coverage ratio and fitness tracker function. It is capable of recording sounds/videos in an environment and with high-quality output.
Features:
Easy to set up and use.
Angle ratio = 90°
Video output format: AVI
Coding: M-JPEG
Resolution: 1920 x 1080
Crystal clear video quality (FHD 1080P)
Audio format: WAV
Media Player: uses inbuilt OS or Mainstream Play Software
Supported OS: Mac/Linux and Windows
350mAh Battery capacity (DC 5V)
Memory: External storage support up to 32GBProduct Features:
Clearon smart bulb with a Secret Wireless Camera ($60. 00)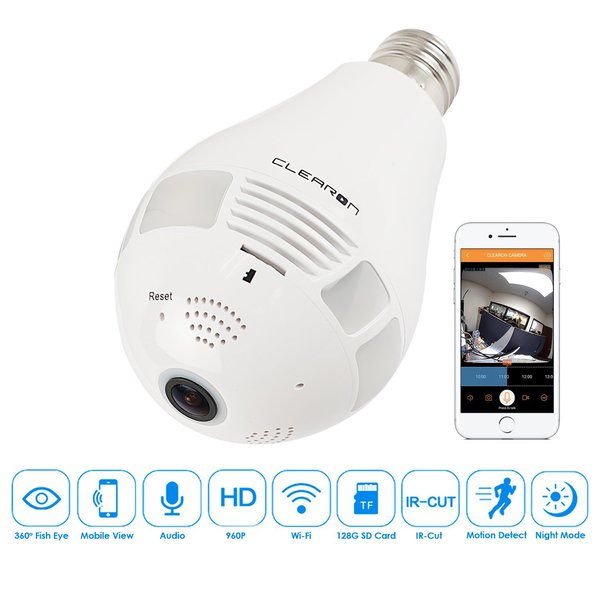 A very smart bulb with wireless IP hidden camera, simple to setup and connect. With Clearon secret wireless camera bulb, you can get access to the camera online via the P2P server technology. No DDNS settings, a complicated port mapping or highly technical setup is needed to use its features.
Features:
1280 x 920P video resolution (1.3MP)
Voltage: AC100-240V
360° wide-angle range
Photo-resistor sensor switch, LED lights night vision 10 meters.
SD card support up to 128GB.
Alarm action
Spy HD 1080P Wrist DV Watch ($52.00)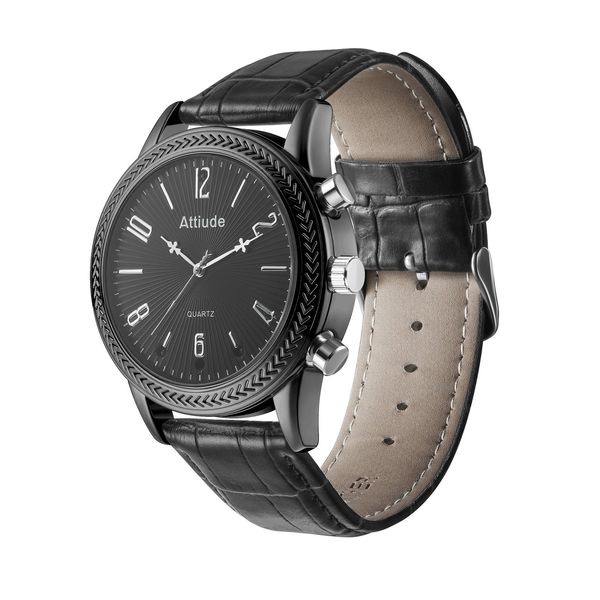 This digital smart wrist watch has a spy cam engraved on it. The camera packs great digital video/voice recording functions, and also features IR Night vision function.
Full Features:
IR Night Vision function
High-quality video resolution
Secret web camera
Waterproofed body
32GB internal memory capacity
150 mAh Li-Ion battery
USB 2.0
No driver needed.
Waterproof Wrist Spy Watch ($17.00)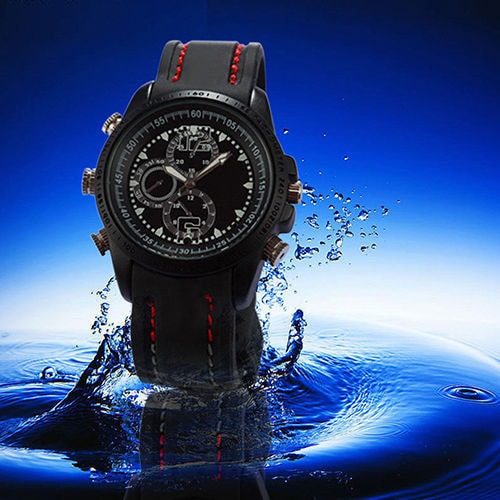 This awesome spy watch features a clear super HD hidden cam plus 8GB internal memory. The parent material is designed with solid alloy and the video/voice recording function is triggered by a single button press.
Features:
Easy to use (One-touch record button)
inbuilt rechargeable battery
Extremely smart in operation
Can serve as an 8GB external USB drive
Water resistant
AVI video output format (M-JPEG)
280 mAh Li-Po battery capacity (DC – 5V)
Mini 4pin USB
Sanwood Spy watch ($21.00)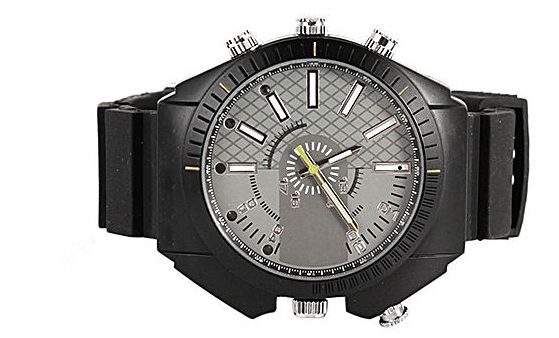 Sanwood spy watch has a smart hidden cam which can serve the purpose of private investigations or home security  surveillance. It comes with an inbuilt 8GB internal memory and also has a mini USB output.
Features
AVI output video format
4:3 picture ratio
380mAh Li-Po battery (DC 5V)
1920*1080 resolution
Supports Windows OS – me, 2000, XP, 2003, Vista, Mac OS 10.4, and Linux.
Bluelans Mini Hidden Camera Car Key Chain ($7.00)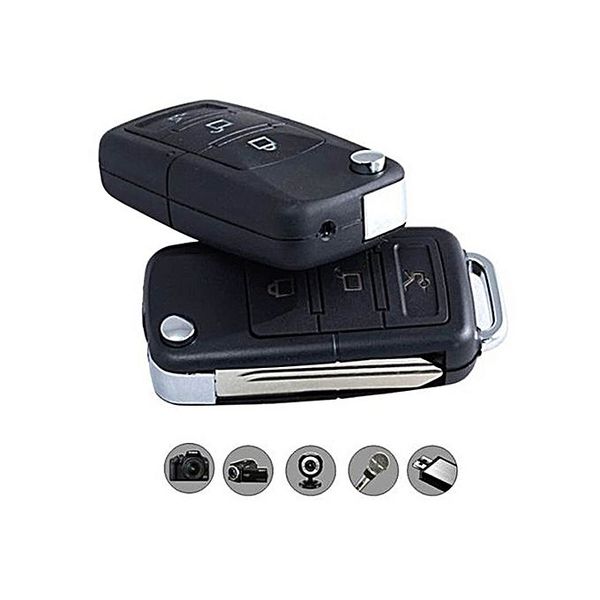 A smart keychain to house your car keys and also give you access to spy on people. Bluelans car keychain comes with a pin-hole spy cam strictly hidden and hard to be noticed by a third-party.
It can serve as a secret web camera for your PC and also give you the room to playback recorded videos on your PC.
 Features:
Video/voice recorder, image shutter
Motion detector
USB 2.0.
External storage support up to 32GB TF card
Webcam
A secret video camera
No driver connection needed
300 mAh Li-Ion battery
007-Watch 8GB HD 1080P Waterproof Spy Camera Watch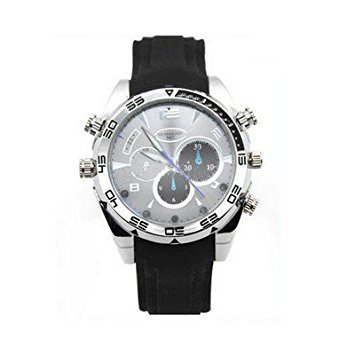 How would you feel wearing James Bond (007) type of wrist watch? My ego will definitely rise to its peak. This smart spy wrist watch comes with a hidden camera that can hardly be detected by a third-party. It is waterproofed and has 8GB internal flash storage.
Features:
Night vision
FHD video recording @ 30fps.
8GB Memory
Waterproofed parent material
Spy Camera Watch DVR ($43.00)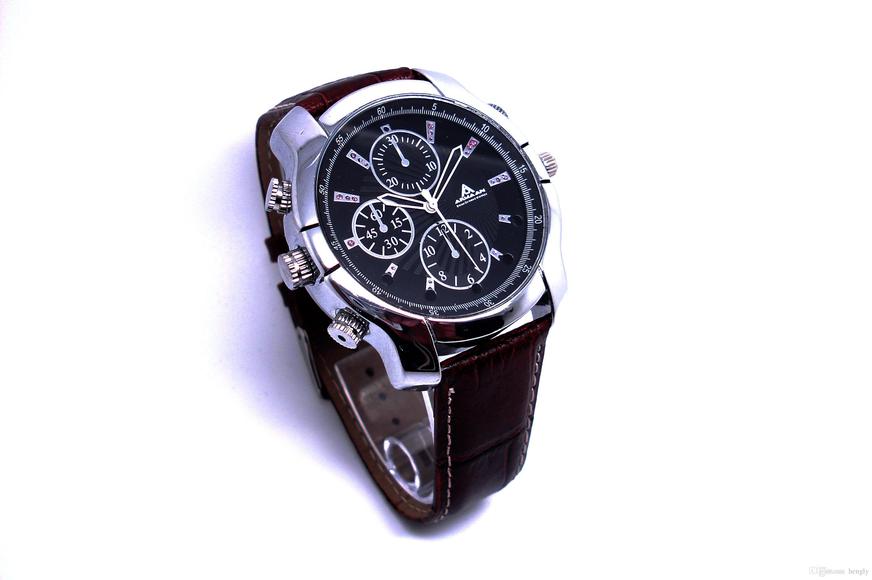 This spy watch is capable of recording videos, voice notes and also take hidden pictures without anyone noticing it. It can also serve as a webcam for your PC.
Features:
IR Night Vision function
FHD 1080P (1920 x 1280 @30fps)
Web-Camera
16GB internal memory
inbuilt MIC function
150 mAh battery capacity
USB 2.0
Spy Wrist Watch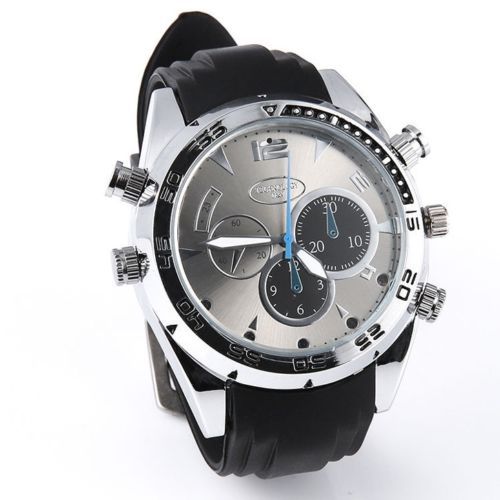 This spy wrist watch has a discreet camera, very impossible to be noticed by anyone. With its camera lens, you can record voice, videos, and also take secret photos. It has an internal memory of 16GB and can also serve as a webcam.
Features:
90-degrees wide-angle range
1280 x 960 resolution
Mini USB 2.0
16GB internal storage
Can serve as a removeable disk
Webcam
380mAh Battery capacity (DC 5V)
Efine 16GB Spy Watch ($20. 00)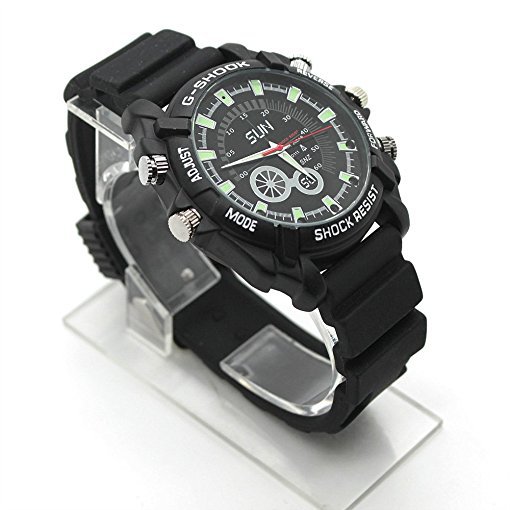 Efine spy watch comes with a spy cam, totally hidden and impossible to be noticed by a third party. The watch is waterproofed and is powered by a strong rechargeable Li-Ion battery.
Features:
16GB Internal storage memory
Water resistance
Webcam
AVI video output
Windows ME/2000/XP/2003/Vista support.
Wrap Up
This list of top best secret spy camera and surveillance devices is provided to give an insight into hidden secret camera gadgets. It can be used by anyone including: private investigators, detectives, private guards, bloggers and etc.
We missed out on highly portable audio recording devices that can be hidden in cars, power bikes, home drawer, et al, but would feature them in our next post on portable security devices.
We do not sale any of these, but advice that you buy from trusted stores. Some of the top stores to shop for these devices are: AliExpress, Amazon, eBay, Best Buy, Konga/Jumia/Yudala/Gearbest, and etc.