Are you a fan of Grand Slam competitions like the Australian Open, Roland Garros, Wimbledon, and the US Open? Then you'd love to play these 3D tennis games on your mobile Android device or tablet. These tennis games feel so real – they make you enjoy a similar experience like you're actually playing the game in real life.
More interestingly, some of these games are also available on iOS, so if you've got an iOS device, you can still continue your play whenever you're using the iPhone. You can log in and sync your progress across your devices. Of course, these games are free to download and play, but some of them include paid features and accessories.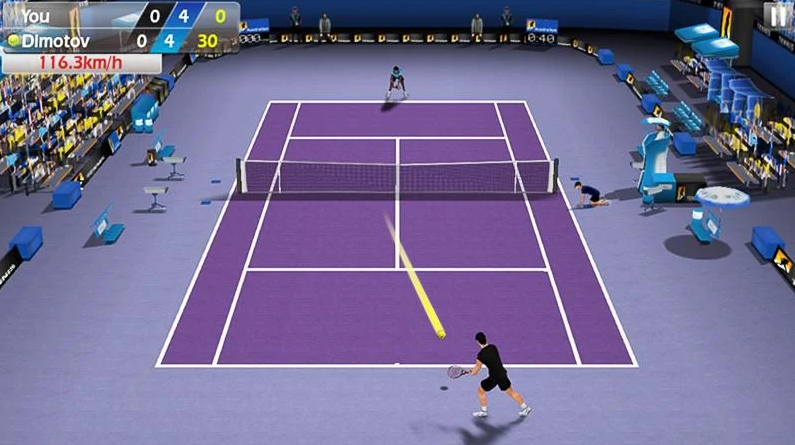 Personally, 3D Tennis is the best tennis game I've played so far on an Android device. It is so real, fun, and exciting; you get to choose your favorite player and compete against notable names in the game through tough competitions. Inarguably, this is the most practical 3D tennis game on Play Store.
All you got to do in this game is to swipe your device's screen toward the direction you want to play the ball to. The visuals of 3D Tennis are top-notch, and the characters' reactions and overall gameplay are pretty cool. There are more than 15 popular tennis players to choose from and four Grand Slam tournaments to compete in.
2. Tennis World Open (Download)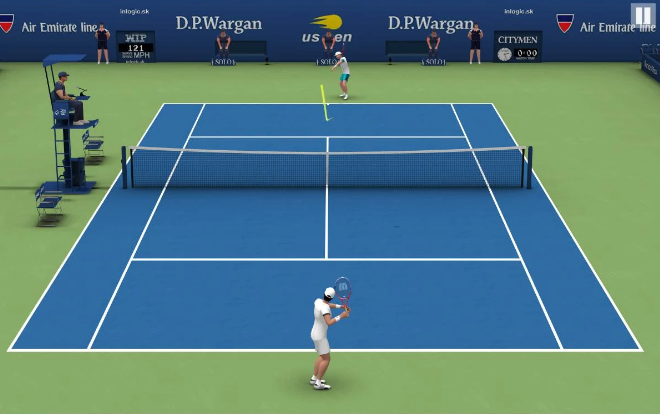 Tennis World Open is another impressive tennis game to play on Android devices. It features great graphics and many characters from real-world tennis championship games. So, you can choose your favorite player and compete against other professionals in the game.
The game modes are competitive; you'd participate in competitions like French Open and other global events. This 3D tennis game is much fun to play – you won't even know you've spent hours already when you start playing; it is better than most other ones out there. There are about 16 well-known unique tournaments to play here.
3. Ultimate Tennis (Download)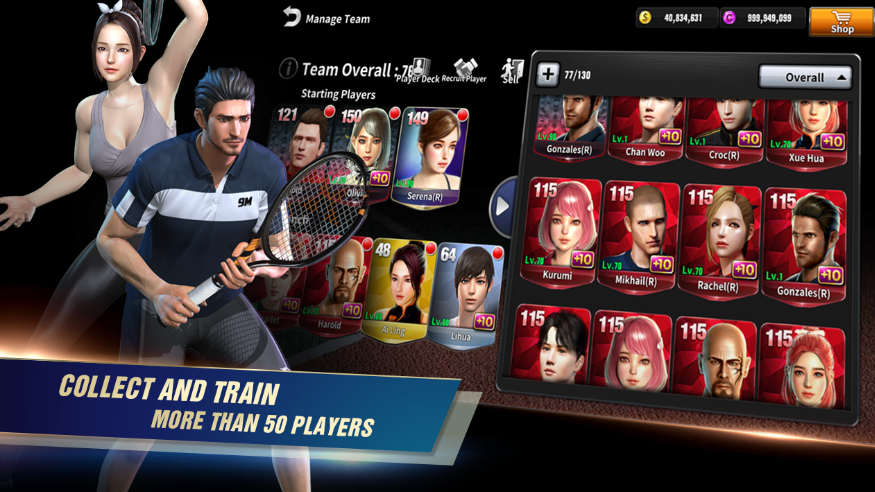 Atop this list, I'm focusing on real 3D tennis games that would blow your mind when you play them on your big-screen tablet device or Android smartphone. The Ultimate Tennis game is one of the best titles to play on an Android device; its display and outstanding features are pretty impressive and you get to choose from many professionals.
This is practically the most complete tennis game to play on mobile, but most of its thrilling features are available at a price. There are unlimited packs to upgrade your player(s) and selected team. Compete in World Tours, Leagues, and Online multiplayer to enjoy the best tennis game available.
4. Tennis Clash: Multiplayer Game (Download)
Tennis Clash is another impressive game every tennis fan would love to play on their mobile device. Well, this game is free to play, but you have to connect to the internet and play it with other gamers – it is an online, multiplayer tennis game. The controls are strategically placed so you can access them easily.
But even though the controls are intuitive, competing with other real players is pretty much tougher than competing against a computer-controlled opponent. Tennis Clash is very competitive and slightly more difficult to master than others. If you're a tennis fan that loves trying tough challenges, this is a perfect choice.
5. Stick Tennis Tour (Download)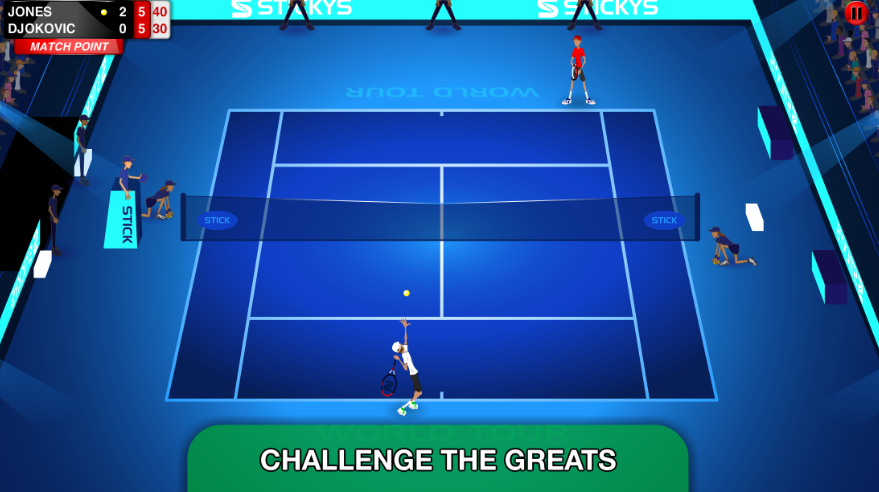 Continuing with this list, Stick Tennis Tour is a worthy mention – although it may not be your favorite, this tennis game feels so cool and fun to play. The graphics quality is acceptable and you can get into live challenges with other players. Stick Tennis Tour offers a good number of playing arenas and competitions to participate in.
You can sync your stats if you play across multiple devices, and there are ways to monitor your expertise as you play. In Stick Tennis Tour, you have over 80 unique venues to play in and about 180 players to compete with. This tennis game is incredibly impressive and simple to play.
6. Virtua Tennis Challenge (Download)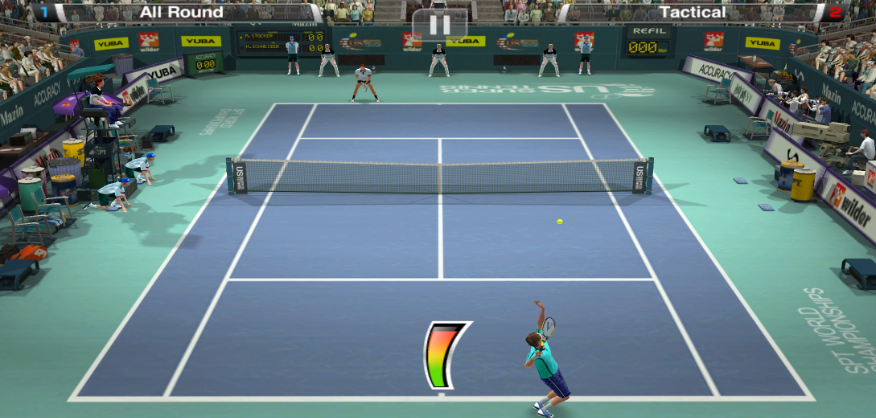 The features, the appearance, the gameplay swiftness, and the intuitive interface are some of the reasons to play this tennis game. In this tennis game, you'd have to compete against a whole 50 players in 18 unique arenas. The arenas are situated in different locations globally.
Virtua Tennis Challenge is developed by Sega; its graphics look pretty impressive and you can customize your player to appear just as you want. You earn money when you win a match (this is not real money, you can only use it to purchase the premium tools available in the game).
7. Tennis Champion 3D (Download)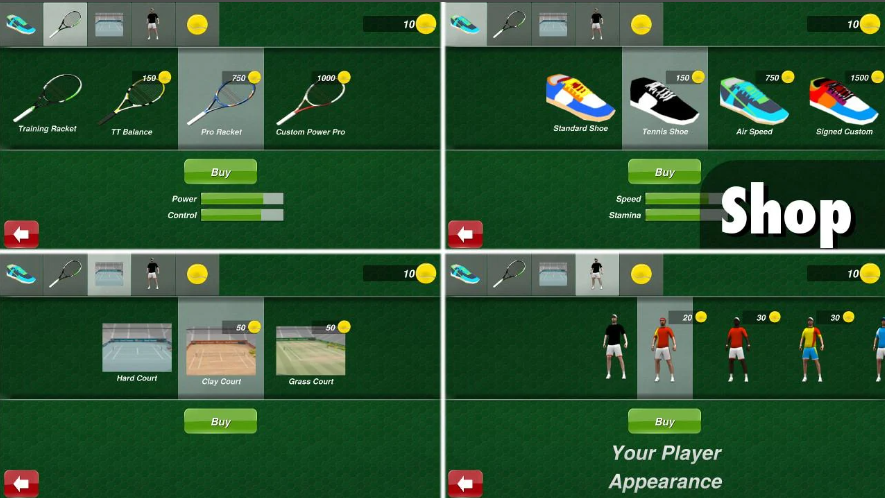 Compete against other tennis lovers like you to become the number one champion on the leaderboard. This tennis game is free to play, but it requires connecting to the internet because it is an online multiplayer game. You can visit the shop and buy as many accessories as you want to wear on your character – provided you've got enough points.
Points are won when you keep playing and beating your opponents. Tennis Champion 3D swipes smoothly with realistic tennis physics. Well, just like the others, this tennis game can be very addictive and might keep you engaged for long hours as you try to beat tougher competitors.
8. Tennis Champs Returns (Download)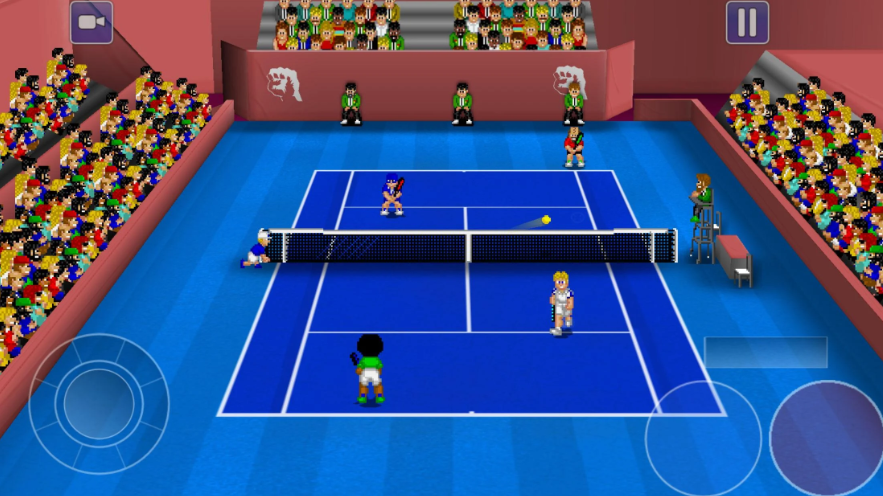 Here's a classic tennis game you'd definitely come to love due to the features and characters. Tennis Champs Returns is a fun, intuitive tennis game that would keep you engaged for many hours. The game is available on virtually all Android OS versions and it is much more exciting to play.
Developed by Elton Bird and Uprising Games, Tennis Champs Returns is actually a rebirth of the old "King of Tennis Game" released many decades ago. You can compete in the daily challenge or career mode to see how far you can go in beating many other good guys who are out to destroy you with powerful strokes.
9. Tennis Go: World Tour 3D (Download)
How about a 3D tennis game with a touch of gangster feeling and setups? Well, that's what you have here – Tennis Go: World Tour 3D is a "gangster-themed" tennis game that is so much fun to play. If you loved the GTA series, you'd definitely love this tennis game too; the theme, the players, the swags, everything is "lovely."
If nothing else, the high-quality 3D theme of this RTS game is superb. You'd compete against many other "tough" opponents. There are different difficulty modes to set; when you've mastered a particular mode, you can switch to a tougher one, until you reach the last. Character upgrades are available just like in RPG titles.
10. Cross Court Tennis 2 (Download)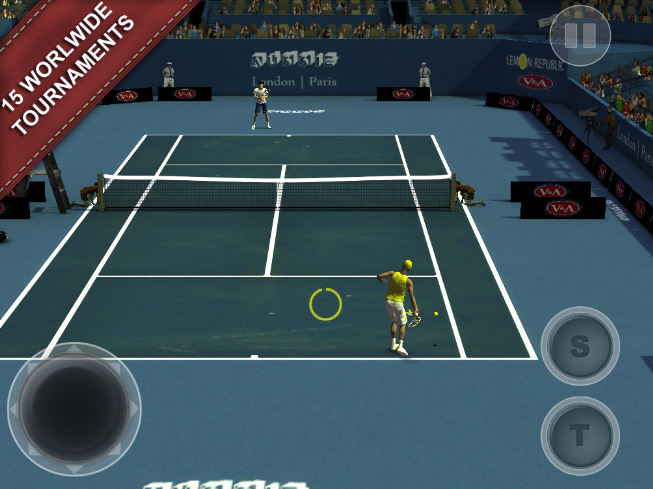 Lastly, on this list, Cross Court Tennis 2 is an intriguing tennis game for every one tennis sports lover. This game lets you play tennis game with a realistic experience like you're actually hitting the ball in real life. With over one million downloads and hundreds of thousands of positive reviews, it is inarguable that this tennis game is a good one.
First, you start by creating your player; choose your desired skin, hair, and clothing colors. Also, you can scale up your skills using the customizable training program. Cross Court Tennis 2 offers 15 worldwide tournaments, and there are about 45 unique opponents to challenge to a duel.
What More?
These are the best tennis games for Android smartphones and tablets. Notwithstanding, most of them are also available on Apple's App Store, so you can still play them on an iPhone or iPad device. The tennis games reviewed here all offer 3D graphics and powerful AI inclusion to make the gameplay more enjoyable.