From the days of feature phones – Nokia Java phones – to date, many of us still love playing snake games. Snake Xenzia was the most famous snake game many good decades ago, and today, even though the game still exists, there are quite many others you may want to play.
Snake games are available for iOS and Android devices; these games are free and playable on virtually all smartphones. Here are the 12 best snake games apps for Android and iPhone users. Even with many other game genres being much more popular now, snake games are still fun to play.
The 12 Best Snake Game Apps for Android & iPhone
Come along with me as I take you through the 12 best snake games for Android, iPhone, and iPad devices.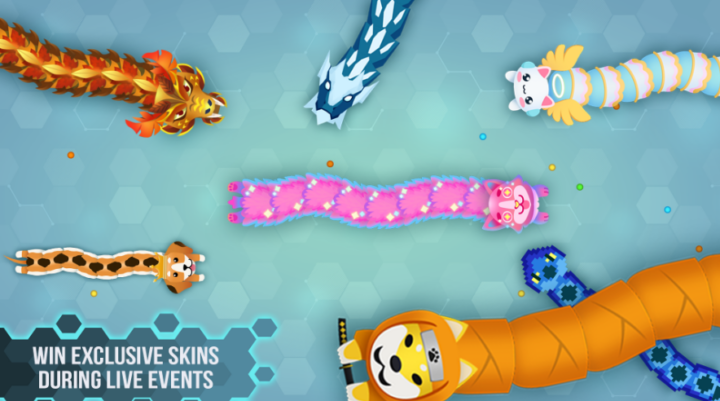 Snake.io is one of the most fun-to-play snake games out there. it features colorful and spectacular snakes that you can choose from. Your role is to train a snake to become the biggest in the family – and you can achieve this by eating other snakes who try to do the same.
You either attack or defend skillfully while struggling to survive the playing round. There are boosters and other additional features you could unlock to gain an advantage in attacking other snakes. Snake.io is free on App Store and Play Store for iOS and Android devices.
2. Snake Rivals (iOS | Android)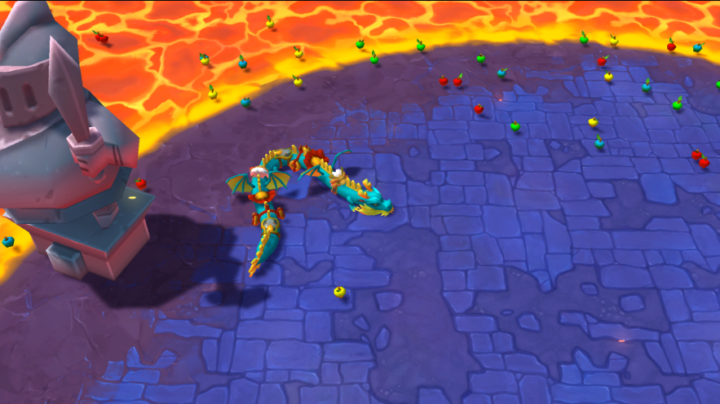 Snake Rivals is a fun 3D multiplayer snake game you can play on your smartphone. It is similar to other snake games you know, but with a much better setting and background. You either play as a snake or worm – with the aim to become the biggest and most daring in the environment.
Interestingly, you can join online challenges and play with other players like you – to see how good you really are at these things. Snake Rivals offers extensive offers and perks to keep you coming back every day to play. If you're so good, proof that and be on top of the leaderboard.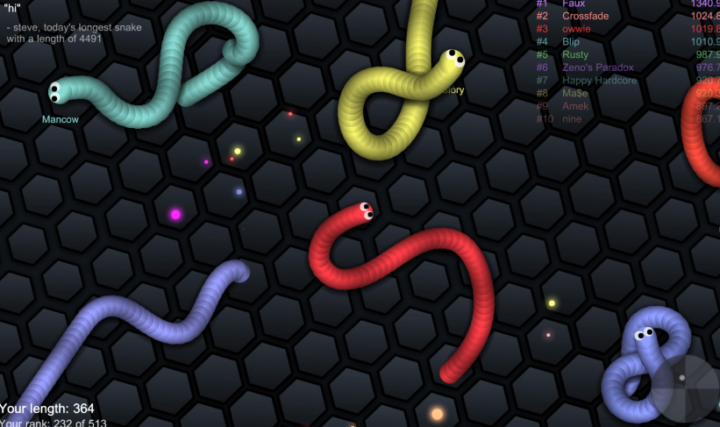 If you feel like you've really mastered this snake game stuff, then download Snake.io and challenge other daredevils like you! Snake.io is a top-of-the-chart snake game with an enchanting theme and a wealth of impressive features. Here, you play online and compete with other players on who to become the longest slither.
The gameplay of Slither.io is quite funny; if your head touches another player, you will explode and that's game over. But if others run into you, they'd explode and you eat them. You can always change the theme/skin of the game to anyone that suits your current mood.
4. Snake Game (Retro Version) (iOS | Android)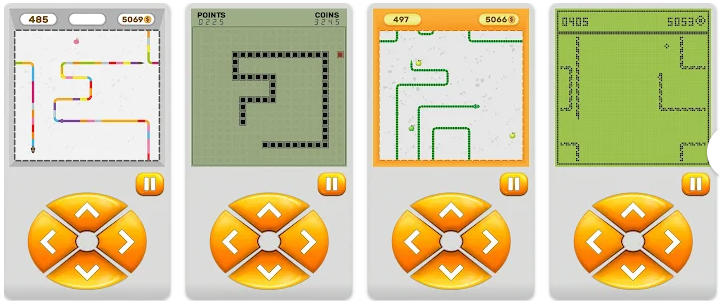 Wanna rekindle the nostalgic feeling you've got for retro games? Here's a retro snake game for you. This snake game is developed to mimic the play, appearance, and feel of the old snake games played on many feature phones back in the day.
This fun classic game brings back the old days' feelings, rekindling the memories of feature phones on your Android or iPhone device. It's been decades since you play the original snake games right? You can now rekindle the feeling once again.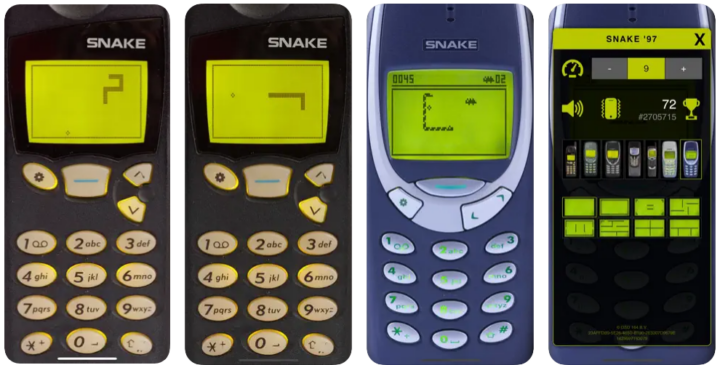 The snake game launched in 1997 and it caught the interest of many people. Till today, many millenniums wish to still play that particular snake game – if you're among them – here's a simulated version you can play on your Android or iOS device.
This remake version of the original Snake still plays and feels the same – with the dot-matrix display and monotone sounds. The old-school controls and bleep-bleep original monotone sounds still rock. There are up to seven (7) classic game modes to choose from.
6. Worms Zone .io (iOS | Android)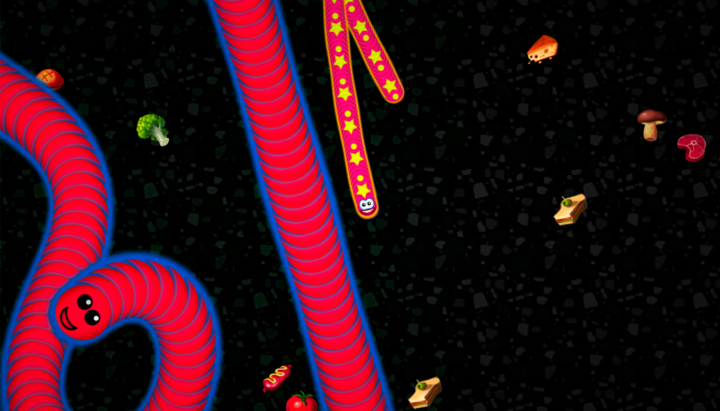 Worms Zone is an intriguing snake game different from the regular ones you've played. It is an online PVP snake game with lots of twists and customizable features. You can also change the battle environment as many times as possible. In Worms Zone, you get to battle it out with other players to earn a champion's title.
This intriguing game lets you choose different tactics, such as a fighter, trickster, or builder. However, regardless of your tactics, the game's rule remains the same – you lose once you collide with an opponent. Grab bonuses as you play to make the gameplay easier for you to win.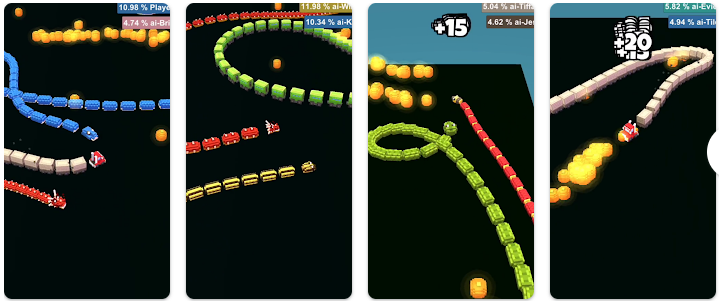 Snaker.io is another enticing snake game you will definitely find intriguing and impressive to play. It takes you through different battle arenas and you can challenge other players in a fierce battle. Your goal is to consume all energy you can find and make your snake grow into a monstrous creature.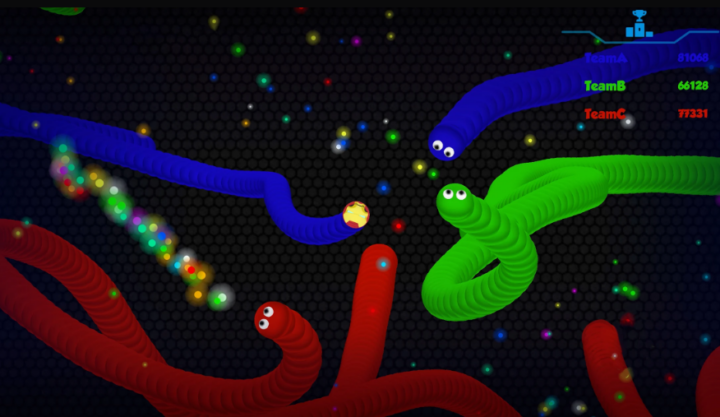 Snake games have always been about how long you can stay alive killing other snakes and picking up the treats on the battlegrounds. Snaky.io isn't different from that, but it brings a different twist and loads of customizable features you will love. This game takes you into an arena full of other epic players looking to devour your snake.
The trick here is to encircle other players' snakes to the point that they have no other choice but to collide with you (your snake). Once they bump into your snake/worm, they lose. In contrast, if you bump into theirs, you lose. Steal treats to grow faster; there are many levels and arenas to play in.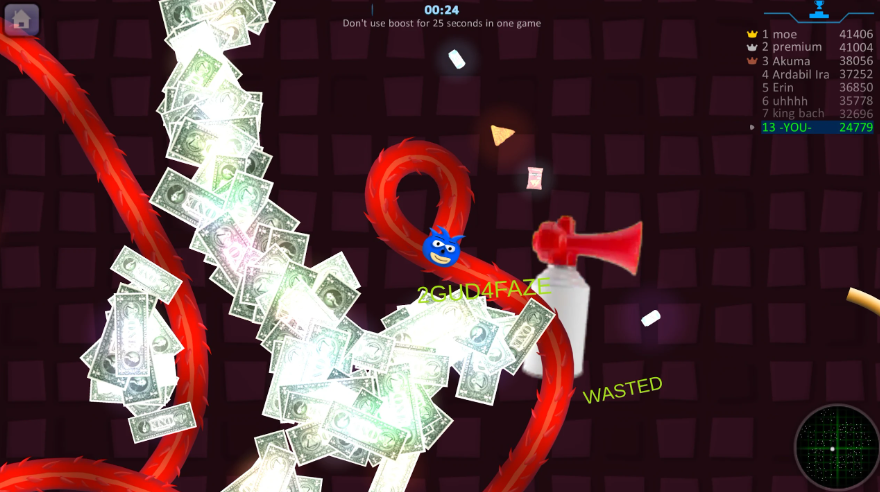 Snake Fun is a casual snake game you could get addicted to. It still focuses on the battle of surviving other big snakes until you grow to become the bigger monster. You have to carefully move your worm around the battleground to eat food-glowing yummies and grow bigger. You can challenge your friends in this game, or play online with other random players.
10. Snake Xenzia (iOS | Android)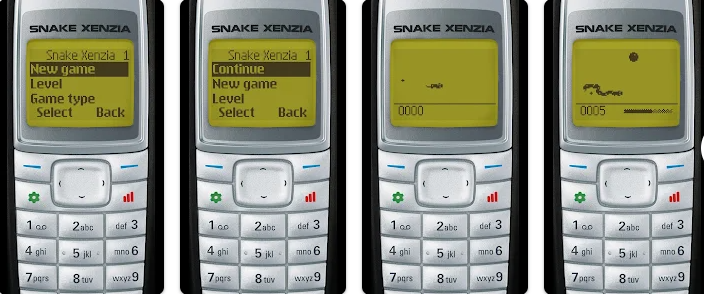 Your favorite Snake Xenzia game may have phased out with the advent of newer gaming technologies, but you can still experience that feeling of playing the retro game. This Snake Xenzia is developed to appear and play like the very old one you used to play on Nokia feature phones.
The gameplay is still the same – navigate the arena looking for meals to eat – if you can catch up on the big glowing meals, you'd get higher scores and achieve the level's goals quicker. This remake version plays well on Android and iOS devices, and the interface was not touched.
11. Snake Xenzia Classic: Retro (iOS | Android)
Here's another classic retro version of the Snake Xenzia game that gives you the same feeling and vibes like you're playing the original one on a feature phone. This version is available for free on App Store and PlayStore; it simulates the old Nokia feature phone appearance and lets you play Snake Xenzia exactly as you did in the oldies.
Lastly on this list is Snake Off, an addictive snake game with lots of exciting perks to keep you coming back. This game is more like the modernized version of the snake games played decades ago.
You start off with a small, short snake and grow it into a threatous monster by eating the colorful dots on the map. But you have to be careful not to collide with another snake, else, you lose and the game is over.
What More?
These are the best snake games I could gather at the moment; they are all available across iOS and Android smartphones, so whichever one you're using, you can get these games and play for free.