Video downloaders are becoming rampant, and that's because many app developers have recognized that most people who go on social media to chat and share files are also interested in downloading most clips they find online.
Initially, YouTube video downloaders were the first to go haywire. Still, today, there are tools that allow you to download videos from hundreds of websites, including social media platforms and streaming services.
Apparently, there are many downloaders on app stores, but not all of them are authentic. So, what are the best video downloaders to try? This article lists some of the best video downloader apps to use on Android devices.
The 10 Best Android Video Downloaders for Phones and Tablets
Here are the 10 best Android Video downloaders that work on Youtube, Tiktok, Instagram, and other popular video-sharing sites.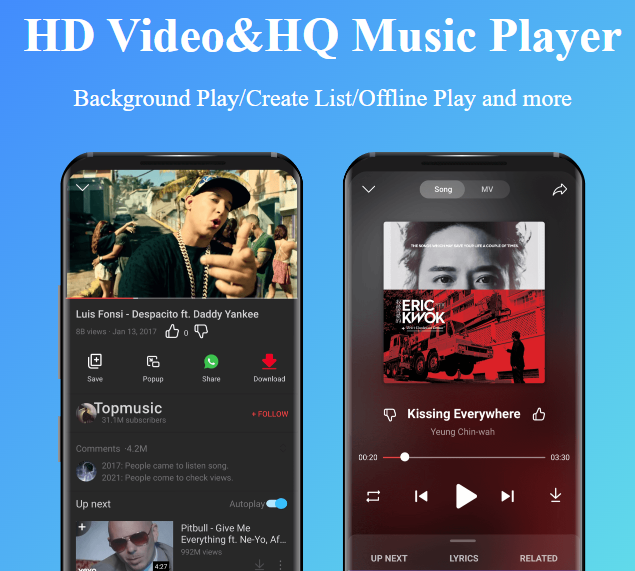 VidMate is literally the best, simple-to-use video downloader application for Android devices. The interface is minimal and intuitive, and it works pretty fast too. This video downloader app is not available on Play Store, you have to download it from the official developer's website.
The VidMate app lets you download files from a wide variety of social media platforms, and it allows you to save WhatsApp statuses easily, too. VidMate is completely free and updated regularly to fix bug issues and introduce newer features. With VidMate, you can download YouTube videos, Facebook videos, Insta videos, and videos from other websites.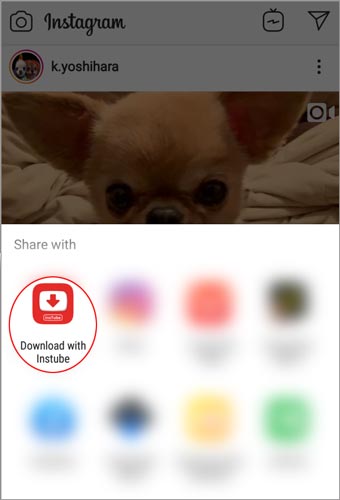 InsTube is another impressive video downloader app that works perfectly for downloading video files from a wide variety of websites and social media platforms. It is free to download and use, and the interface is quite friendly too. The InsTube app is safe to use, however, ensure you download it from the official developer's website.
With InsTube, you can save videos from over 100 different websites without logging in to those sites. The app works on all Android OS versions for smartphones and tablets. The developers roll out updates quite regularly to keep the app's functionality running smoothly with minimal bugs.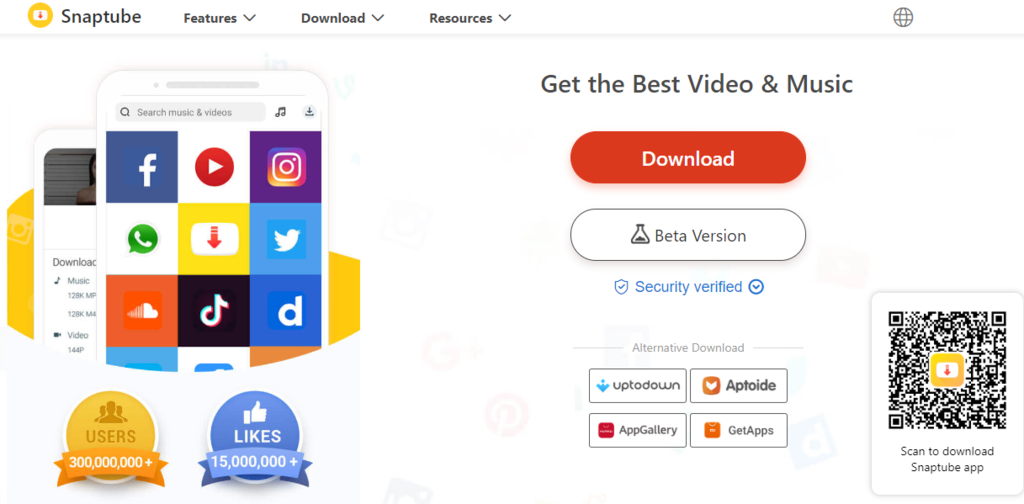 SnapTube lets you download online videos in HD and 4K resolution – that's so impressive, and the app can run on virtually any Android OS device or tablet. The SnapTube app is similar to that of InsTube in terms of functionality, but the interface slightly differs.
This video downloader app can grab videos from WhatsApp, Dailymotion, and 100+ other sites. Interestingly, the Snaptube app can also be used to download digital music files to save them on your phone's local storage. It is inarguably one of the best out there.

Newpipe is an MP3/MP4 downloader app for Android devices; it is available on Play Store and requires Android 6.0 or newer versions. The Newpipe interface is pretty intuitive to understand and use. Downloading with this app is pretty fast, and you can always access your download history.
Actually, this app works differently from the ones mentioned earlier. Newpipe simply detects online videos automatically as you browse on your phone, and then notifies you to download the video file (if you wish). It supports 1080p resolution and multiple formats like MP3, M4A, MP4, M4V, MOV, and AVI.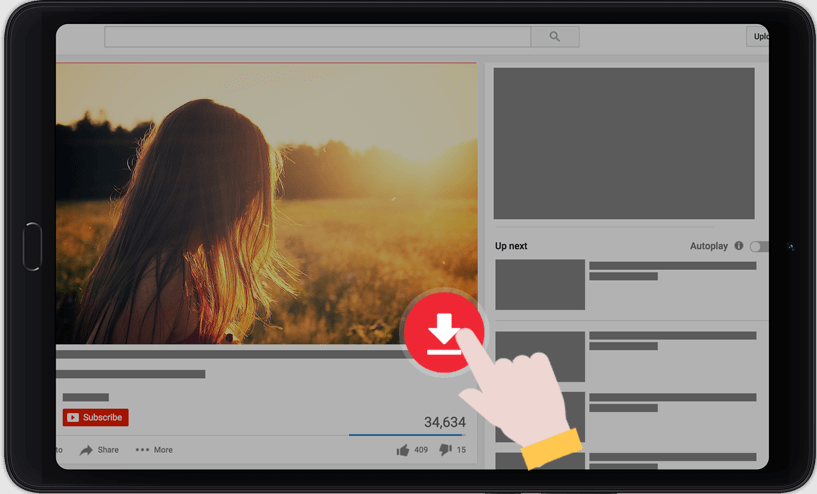 There are so many features offered on the iTubeGo app that makes it stand out from many other video downloader apps out there. The iTubeGo app comes with a built-in file converter to convert your videos to audio files in MP3 format. It also supports video downloads from over 10,000 websites, including social platforms.
However, this video downloader has a premium version, which means some of its features are restricted and can only be accessed when you upgrade to the paid version. It runs on Android phones and tablets that are on Android 7 or newer versions. iTubeGo's interface is clean and swift to navigate.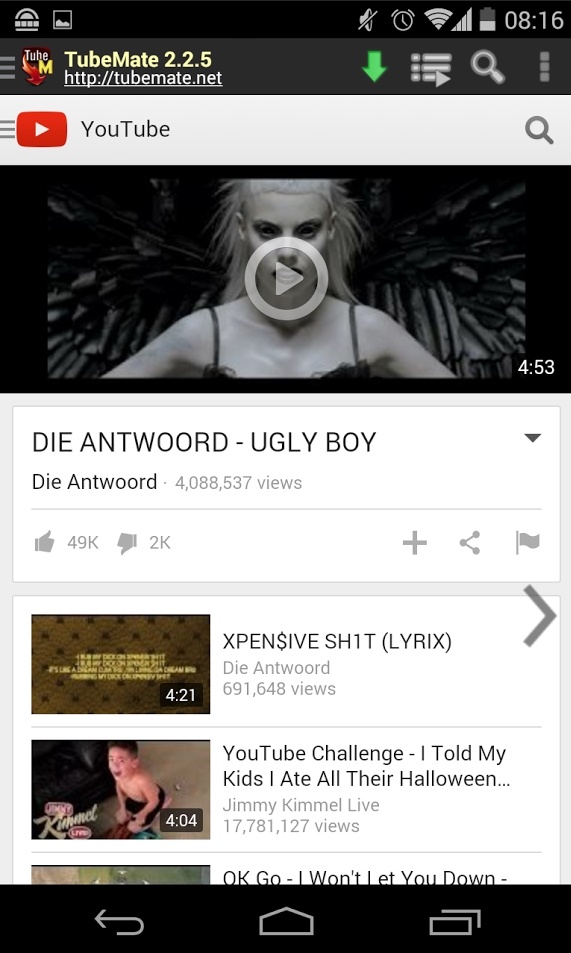 Still on the best video downloader app for Android phones and tablets, the TubeMate app is worth mentioning. It sits on the same table as VidMate, InsTubes, and the rest – featuring a clear-cut interface anyone can easily understand and navigate.
The TubeMate app is entirely free, but ensure to download it from the official developer's website. TubeMate can download videos from over 5,000 different websites for free. It is one of the oldest video downloader apps for Android devices.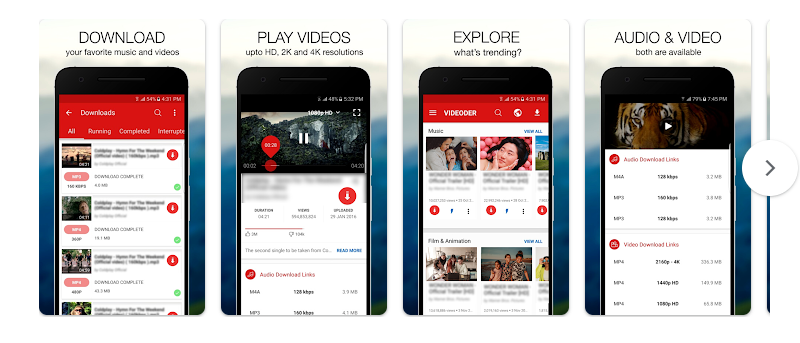 Videoder is a smart video downloader application that can download any video format from the internet. It is available on PlayStore and completely free to use on various Android smartphones and tablets. This video downloader app can save your favorite online videos in HD quality.
The built-in browser makes it easy to open any website and download videos quickly – videos can be downloaded in the background while you focus on other important things. Videoder is available on PlayStore, which means it is safe to run on any compatible Android device.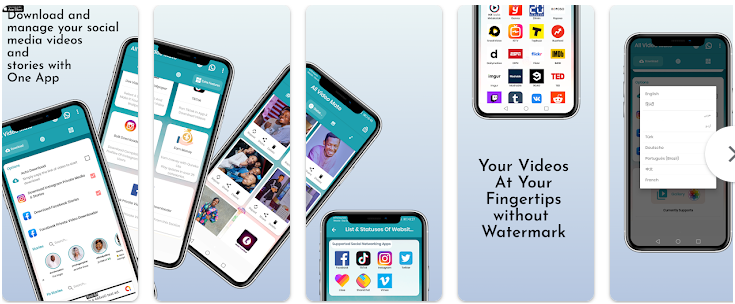 KeepVid is one of the most popular video downloader applications out there. It's available for Android OS devices – including smartphones and tablets. The KeepVid app has been the favorite of many Android users as it supports downloading videos from several websites for free.
You can get the KeepVid app from PlayStore. Note, there are many KeepVid apps on various third-party app stores, to be sure you're downloading the original one, use Google PlayStore on your Android device. The KeepVid app is generally intuitive to use and fast in downloading.
9. Video Downloader (Downloader)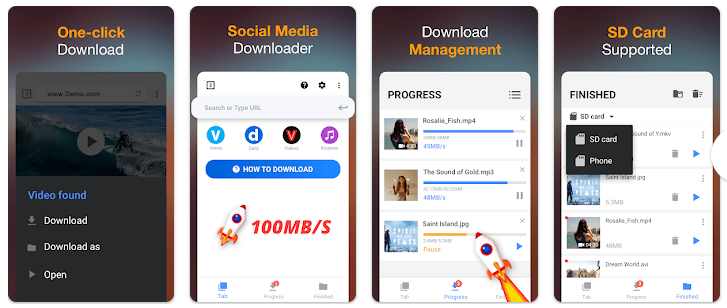 As with other apps already mentioned in this post, Video Downloader is an app that lets you easily download online videos and music on Android smartphones and tablets. It is 100% free and available on Play Store. Video Downloader can automatically detect videos and prompt a download button for you to save the video right away.
You can pause ongoing downloads and continue them at a later time. Also, downloads can go on in the background and you batch download movies, which means you can download multiple videos or files at the same time. Video Downloader features a built-in browser for browsing websites.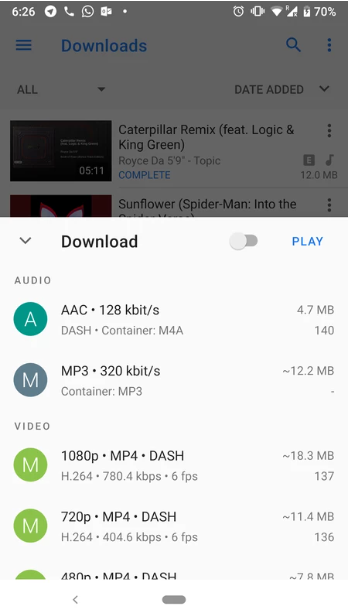 Lastly, GetTube is a good video downloader to check out. But sadly, it only works for downloading YouTube videos. The GetTube app allows you to download as many YouTube videos as you wish; it can download virtually any YouTube video and save it in MP4 format so you can watch it anytime on your phone or tablet.
What More?
These video downloader apps work on multiple Android devices. You can use them to save videos and music from hundreds of websites. Some of these apps have other extensive features, including options to earn real money from completing tasks and surveys.