Free data recovery software isn't such a  popular topic today because a lot of persons believes that free data recovery apps are only but a ploy to get users pay for expensive solutions that really works.
Today's post is meant to correct this wrong notion by pointing you to the best free data recovery software that works for computer systems, Hard disk drives and other storage media.
Most of the time, we lose our crucial data due to pressing the delete key accidentally or intentionally. The moment we realize that we have deleted something important; it seems to be too late to get that data back. Apart from this, software bugs and virus attacks are some other reasons that are responsible for the data loss.
Although temporarily deleted files and data are quite easier to recover and restore back to drive, permanent deletion creates hassles and requires employing third-party data recovery apps.
The Best Free Data Recovery Software for all Uses
Here is presenting to you the list of best eight (8) data recovery software that lets you recover deleted files such as pictures, music, Videos, apps, documents and etc. FREE.
Recuva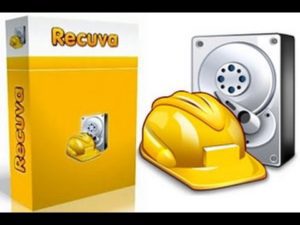 Recuva is one of the potential free data recovery tools available online. It incorporates a number of powerful features that allows recovery of data from damaged or formatted drives (both internal and external). The tool scans the hard drive and fetches all recoverable data. Other features include
Recovers documents, pictures, emails, videos, music files and much more
Advanced deep scan mode to recover files that are deleted permanently
Recovers data from digital camera card, camcorder, recycle bin, MP3 player, etc
Ability to overwrite files using military and industry standard data erasing techniques (if required)
Cons: Attempt to download freeware edition might take users to another website which is quite time-consuming and annoying as well.
Stellar Phoenix Free Data Recovery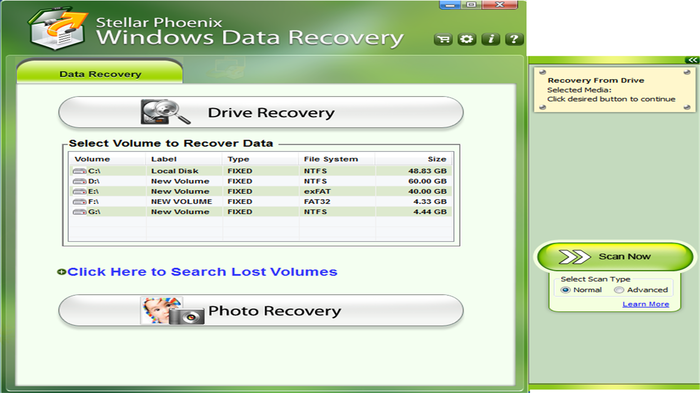 Stellar Phoenix Free Data Recovery Software undoubtedly offers complete recovery of data from deleted files, lost partitions as well as inaccessible storage media.
The strong recovery algorithms recover photos, emails, documents, music files and other multimedia items while preserving the integrity of data.
The tool is powered with a lot of potential features that makes it one of the best data recovery software.
Recovers data from internal and external data storage devices including USB, flash drive, CD/ DVD, memory cards, etc.
Automatic detection of corrupted media and faster recovery from lost or formatted partitions
Exclusive 'Drive Recovery' feature allows 4 different options to recover data that includes (i) Quick recovery (ii) Deleted recovery (iii) Advanced recovery and (iv) RAW recovery
Advanced features allow cloning and imaging hard drives that can be used to replace drive in case of hard drive corruption
Cons: The users have to invest on the licensed edition of the tool to explore advanced data recovery features.
Undelete 360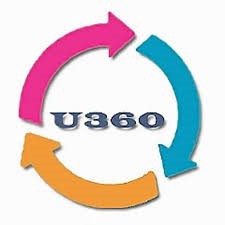 This data recovery tool is considered as a user-centric product due to its interface that looks like an Office application.
Once the recovery process is initiated, the tool undergoes various operations such browse, search, and recovery in order to fetch all recoverable volume of data successfully.
Data- wiping tool and a Hex Viewer are exclusive features that make the tool different
Supports recovery of multiple file formats including .doc, .mp3, .jpg, .avi, .png, .gif, .html and many more
Ability to recover files that are deleted from Windows network share as well as command line interface
Recover recently deleted files pretty faster than other data recovery tools
Cons: Scan speed needs to be improved a bit.
Pandora Recovery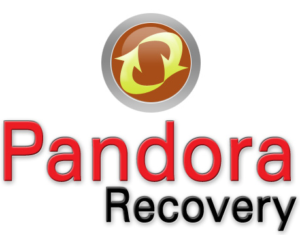 When files are deleted on NTFS and FAT32 file systems, the content still exists and is not erased. Only the references to data files in Master File Table or File Allocation Table are marked as erased.
This makes it possible to recover data by employing data recovery tools such as Pandora Recovery. Features include
Scans the hard drive and then builds an index of deleted and existing files as well as directories
Rapid recovery allows recovering selective files while dumping those that are not required anymore
Enables browsing and searching for the deleted or existing files by providing relevant keywords such as file size, file name, creation date, etc.
Allows previewing the selected file and its integrated data components before recovery.
Cons: File detection system needs to be work upon for improvement.
Wise Data Recovery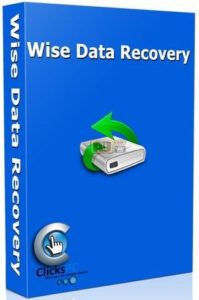 Deleted data from formatted or corrupted drives can be recovered and restored back to its original location with the help of Wise data recovery software. Documents, images, audio files and video clips can be recovered using this potential and proficient data recovery solution.
Advanced scanning algorithms recovers all possible data from digital camera, memory cards, USB drives, mobile phones and many other devices
Keyword search feature can be used to narrow down the search results and this boosts up the overall recovery procedure
The tool is available in a 'Portable version' that does not require downloading it on the machine, in fact, it can be stored to a USB drive for anytime and anywhere usability
It is compatible with Windows XP and all later versions.
Cons: Scan algorithm is fast, but deficit deep scan mode.
MiniTool Partition Recovery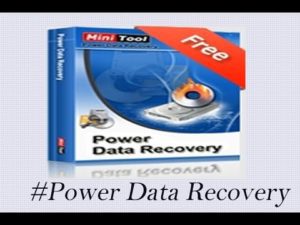 While most of the data recovery tools are proficient in recovering simple or minimal corruption, they are not much useful when it comes to complete partition recovery. MiniTool freeware data recovery allows recovering deleted data that gets erased due to partition loss. Some proficient attributes of the tool are
Wizard based interface of the tool makes it more user centric, hence making data recovery easier for novice users
It offers 3 different scanning options such as Full Disk scan, Unallocated Space scan and Specific Range scan.
It allows performing 'Full Scan' as well as 'Quick Scan' on partitions making recovery procedure faster
The tool detects the corrupted drive and scans for the missing partition. Once the recovery is initiated, the tool generates a Recovery report.
Cons: Data recovery operation cannot be executed on a bootable disc.
[Homepage]
PhotoRec

PhotoRec is one of the widely used data recovery software used worldwide. The powerful recovery algorithm works over a wide number of devices. Likewise, other recovery tools, it also operates on a variety of internal and external hard disks and devices. Some of its useful features are
Custom file types can be added to the tool for recovery and 'Unformat Function' makes it quite popular
Ability to recover more than 440 files format. Recovers documents, video files and archives
The tool is compatible to run over Windows, Linux, Mac and other major Operating Systems
Recovers even severely corrupted partitions and media file systems.
Cons: The tool is not ideal for beginners as the GUI is quite complex and demands a sound technical knowledge.
Restoration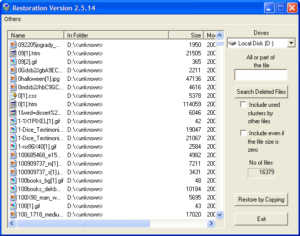 The Restoration tool works exactly like other data recovery solutions. It is a freeware, recovers data from lost and deleted files, undelete files to offer quick recovery and so on. But there are some fabulous features about the tool that makes it stand apart in the group of data recovery apps.
User centric approach with no puzzling buttons or complex file recovery procedures
Recovers data from internal and external drives such as USB drives, floppy disks and other devices
It is able to run the tool directly from USB drive, so no need to download and install it on machine
Restoration data recovery software supports almost all the versions of Windows Operating System including Windows 10.
Cons: The tool sometimes seems not to be compatible with Windows 8.
Final Verdict:
Selection of recovery tool can be made by number of factors such as if they are able to recover data from corrupted hard disk, formatted drive, deleted partition on drive, ability to recover RAW files, proficiency to recover data from unallocated space on drive, multiple file system such as FAT, NTFS, HFS, FAT32 and so on.
Considering above mentioned list of data recovery apps, Stellar Phoenix Free Data Recovery Tool and Recuva can be considered the best options among all.