Server administrators, website owners, and IT admins know what it means to lose a database. It is a frustrating moment you definitely don't want to experience; however, these things happen for quite a lot of reasons. But, when you've got a handy tool for database recovery (like Stellar Repair for MS SQL), it'd make you feel more relaxed in such frustrating moments.

The most common database type used by IT experts and database admins is the MS SQL database. MS SQL is a relational database management system (RDBMS) manufactured by Microsoft. It supports various applications and can be used in any IT environment for database storage and management.

Now, if you're an IT expert or an IT company that handles multiple MS SQL databases, a database recovery software is highly recommended. Stellar Repair for MS SQL is a proficient software solution for recovering corrupt or damaged MS SQL databases from various disks and storage devices.

Stellar Repair for MS SQL Overview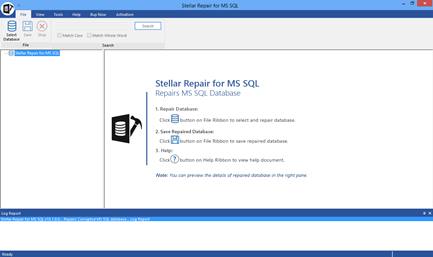 Stellar's MS SQL repair tool is a professional software solution for fixing corrupt SQL databases. It is specially designed to fix and recover database files from Microsoft SQL Server databases.

This tool works for MDF files only and it can recover MS SQL files that got damaged or lost due to different reasons such as virus attacks, media read errors, unexpected system shutdown, and others.

Stellar Repair for MS SQL is built with advanced algorithms, which it uses to attempt a complete repair of the corrupt MS SQL database without deleting or modifying the original data. Interestingly, this recovery tool can repair the most heavily damaged databases and restore the core files you need.
Stellar Repair for MS SQL Isn't resource-intensive as it can run on any PC with these specs:
Processor: Intel-compatible (x86, x64)


Memory: 8 GB (recommended) 4 GB (minimum)


Hard Disk: 250 MB for installation files


Supported MS SQL Servers: MS SQL Server 2019, 2017, 2016, 2014, 2012, 2008 R2, 2008, 2008 (64 bit), 2008 Express, MS SQL Server 2005, 2005 (64-bit), 2005 Express, MS SQL Server 2000, 2000 (64 bit), 7.0 and mixed formats.


Operating System: Windows Server 2012/2008/2003 and Windows 10, 8.1, 8, and 7.


Linux Support (64-bit): Ubuntu 16.04, Ubuntu 18.04, Ubuntu 19.10, CentOS 7, and Red Hat Enterprise Linux 7.
Pricing and Availability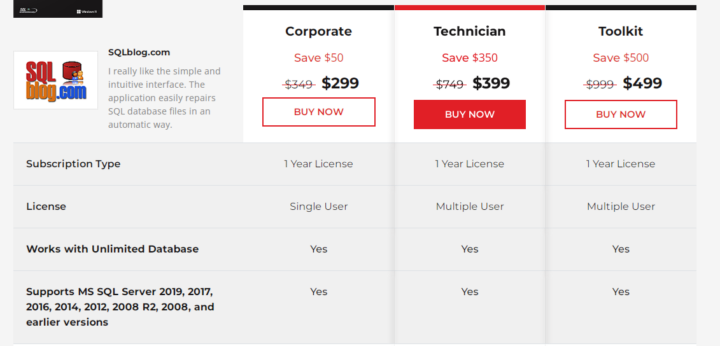 Stellar Repair for MS SQL is available for Windows OS only; however, it can recover certain Linux databases. This software is a freemium tool; it has a free trial version, and then three (3) paid versions.

The paid versions are Corporate, Technician, and Toolkit; the pricing is $299/yr (single-user license), $399/yr (multiple user licenses), and $499/yr (multiple user licenses), respectively.
Features of Stellar Repair for MS SQL
Here are some of the most prominent features of Stella repair for MS SQL software and how they can positively impact your business:
1. SQL Database Recovery
This is the main feature of this application. It is built for SQL database recovery and it uses robust scanning algorithms for the function. This program can recover damaged or corrupt MDF and NDF files.

2. Recovers All SQL Database Objects
Not only the database files; this MS SQL Recovery tool can also recover database objects such as Tables, Keys, Stored Procedures, Indexes, Triggers, Views, Rules, User Defined Functions, and more.

3. Faster Recovery with Parallel Processing
Designed with a Parallel Processing algorithm, this software attempts database recovery at a good speed.

4. Scan and Recover SQL Databases
The built-in scanning tool supports two scan modes: Standard Scan and Advanced Scan modes. Apparently, the Standard Scan is for quick recovery while the Advanced Scan gets deeper with searching for corrupt database files.

5. Recovers ROW and PAGE compressed Data
Furthermore, this recovery tool can retrieve SQL tables with PAGE and ROW compression. It supports Standard Compression Scheme for Unicode (SCSU) for SQL Server 2008 R2.

6. Previews Recoverable Database Objects
Interestingly, you would be able to preview the recovered database files before finally recovering them.

7. Selective Recovery and Automatic Save
This software lets you select and deselect the files you wish to recover or forget. It also saves your scans automatically so you can come back to recover any file you want. More interestingly, you can save the recovered database in different formats.

Recovers SQL Database on Windows and Linux Systems
Stellar Repair for MS SQL Review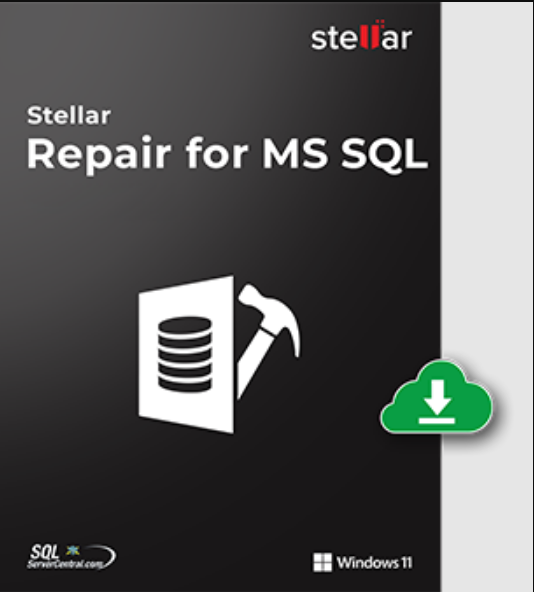 The Stellar Repair for MS SQL tool works for the purpose, and it comes with a ton of useful features, as well as supports several useful built-in tools. The automatic save function is really useful and the ability to export results makes a whole lot of sense.

Stellar MS SQL Repair tool runs smoothly on Windows OS computers, and the interface is easy to understand. The scanning process is swift and easy, but if you're choosing the Advanced Mode, it'd take more time to complete.

How To Use?
Thanks to the intuitive interface, every IT expert wouldn't find it difficult to recover databases using this tool. However, to get started, you need to download and install the program from their official website. The installation process is straightforward.

First Step:
Launch the program and click on the Select Database and then click the Browse button to choose the database(s) you want to repair or recover files from.

Second Step:
Check the "Include Delete Records" box if you need to recover deleted records too. After that, click on the "Repair" button and choose between the two supported scan modes: Standard and Advanced.

Third Step:
You'd be prompted to save the Scan information; choose whether to save it or not. On the next screen, you'd be presented with all the lost database files and objects; for corrupted databases, you'd be able to retrieve a previous good version you can work with. Select the databases you want to get back and save them.

Note: You can use the Search Bar to look up any data entry or specific database file you'd love to recover. The preview option is also at your disposal.
Summary
In conclusion, Stellar Repair for MS SQL is an ideal tool for IT admins and server operators that handle database files. It is handy for recovering database files and objects; plus, it supports MDF and NDF files. This software is easy to use and provides the user with several useful options/built-in tools.