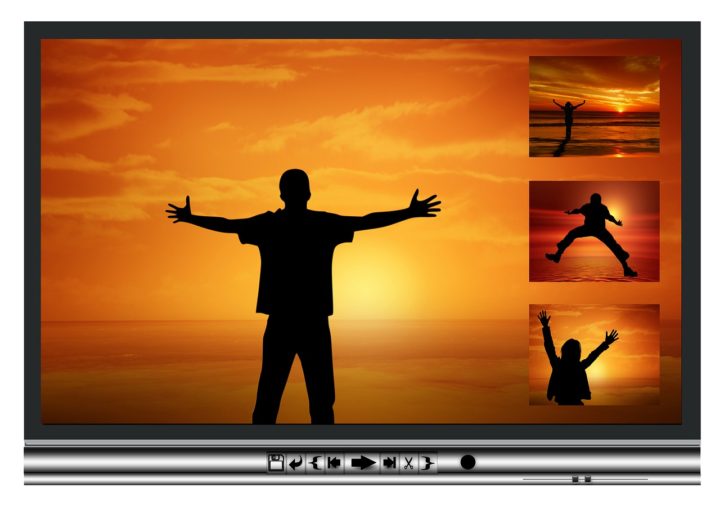 The intro in a video is what makes the first impression on the audience, and you have to make it distinct enough to retain the interest of the viewer, nudging them to watch the entire video. Although making intros used to be an elaborate process in the past, with the introduction of intro makers, the process is now much easier.
Today, using such tools, you can make great-looking intros within a short period with the help of readymade templates. This write-up seeks to interest readers with brief information on the best intro-making tools available in the market for content creators. Here is the list:
IntroCave
This tool is unique from other intro video makers in the market because it allows you to splice content from their exhaustive library into your base video, with the option for immediate download from the website. The tool also stands out, as it is extremely easy to use and comes with a lot of particle effects that would enhance the appeal of your intro.
You would be allowed to use HD templates if you opt for their paid version of the software. One of the major drawbacks of this tool is that you have to opt for the paid version for the removal of watermarks on the video. Besides this, HD templates are known to cost anywhere between $5 – $20 per video.
IntroChamp
This tool remains one of those tools that have no frills associated with it. It comes at a reasonable price of $4.98 per template, and there are over 300 templates to choose from. The tool comes with basic functionalities, which make it easy to use. It can be good enough for an average user, who is not looking for a wide variety of intro templates.
The major downside with this tool includes the non-availability of a free option and little room for customizing the templates. And, this tool only supports video that is emailed to you and does not have the feature for direct upload to YouTube.
Renderforest
This is one of the leading names among intro video makers, and there are close to 5 million videos created with this tool. It comes with an extensive collection of templates, with added room for customization. It even allows you to alter lighting and speed in a video template. Besides this, Renderforest, as a brand, is not limited to intros, and they come with a bouquet of video services.
The downside with this tool, however, is that they are a bit pricey, and you'd need to pay (upgrade) for special features in the video template. Plus, the free option only supports low-quality videos (360SD). Many users have noted that the interface is not as smooth as other popular names in the market.
Adobe After Effects
This video editing software can perform functions associated with intro-making. You can easily compose, create visual effects, and animations for the intro. It is among the most preferred tools among professionals working on film and television.
It can even serve as a multimedia transcoder, sound editor, and non-linear editor. Not having enough plug-ins is the only known drawback associated with this software.
Biteable
This video intro maker software comes as the simplest of intro video makers out there, and it comes free of cost, with only the upgrades getting charged. The software is easy to navigate, and its 2D templates are good in quality. It is easy to modify intros for each video that you produce.
Now, when it comes to the downside, it does not provide good options for customization, and the watermark is retained on the video unless you opt for the paid version. Also, there isn't an option for 3D intros.
FlexClip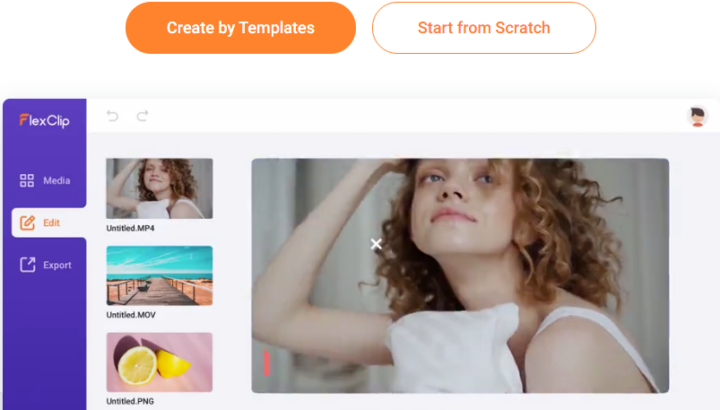 FlexClip is a free online video editor that lets you create intro videos, promotional videos, and all kinds of marketing videos. With FlexClip, you'll be able to quickly adjust or edit videos irrespective of the type and size.
Although a web editor is not the same as professional software, FlexClip offers a number of features that allow you to work and create high-quality movies. Plus, the simplicity of the templates lets you do a great job even if you don't have any previous video editing experience.
The feature that distinguishes this online editor from others is its fundamental interface, which is also very useful. You don't need experience; all you need is the will to edit, and FlexClip will take care of the rest.
It offers templates for social media, business, weddings, and education, as well as multimedia information about the coronavirus.
Everything you need to do a decent job is almost complete; you just need to use your creativity and rearrange a few small elements.
Panzoid
This gives the user great opportunities for modifying the template to suit their needs. Panzoid comes with a great online community enabling easy communication and learning. And it remains entirely free with numerous filters and graphic types.
The most visible drawback with the tool is that it feels a bit outdated and is not very user-friendly, with limited options for animation.
Today, you can even make an invitation for a major event or product launch with this online video tool that comes with a range of RSVP templates
to choose from.
InVideo
This one happens to be an online intro-making tool, where you would have to sign-up for an account on the website. Once you are logged in, you will have access to more than 2,500 video templates. Zero-in on your template using the search option and start working on your intro with the easiest video editor there is, wherein you would only be required to add your text and social handles to the template.
Finish the intro video using the advanced timeline and would have an exclusive video intro made by you. Lastly, hit the 'preview' and 'export' to make the video available for use. InVideo comes in both free and paid versions, and it depends on the kind of requirements you have.
Filmora
If you are looking for a top-of-the-line intro maker, then Wondershare Filmora will fit the bill. It is a full-fledged video editing and animation studio that is meant for high-end professionals. This video intro maker software comes with plenty of features that include tons of effects and motion elements. It also offers music tracks that can be incorporated into your intro.
It is pricier than some of the other options available and offers monthly pricing schemes that start at $30 and go all the way up to $300. Plus, the editing and customization features are a bit complex and can involve a steep learning curve.
FlixPress
This is among the most popular intro video makers with a 7-million user base. They offer a free plan along with flexible pricing options. You can either opt for a subscription-based service or choose a pay-as-you-go option. There are plenty of animations to choose from, and it comes with a straightforward interface that is easy to use.
The major drawback of this tool is that the free version is pretty limited, and you may have to go with the paid option for getting real benefits from the tool.
Conclusion
These were a few of the best intro-making software, and there are several other intro-making tools available in the market. But you must choose a tool that aligns 100% with your needs and technical know-how. Enough care must be taken to go with a tool that has a user-friendly interface, which would not involve a steep learning curve.
There is no need to punch above your weight when you have a range of intro-makers available in the market. On the whole, you'd need to clearly understand that a good intro video maker will enable you to get your foot in the door when it comes to the attention of the audience. Rest would be dependent on the relevance and quality of your video content.