MacBook Pro is expensive, well, that's the stereotype – there are other laptops (not made by Apple) that are more expensive than the MacBook Pro and, to an extent, offer better specifications. Microsoft and Asus have been avid contenders to Apple's MacBook series, with the likes of Lenovo, HP, and Dell catching up quickly.
The latest-gen Apple MacBook Pro is a top-class PC to own; Apple fixed most of the issues complained about the previous gens by MacBook fans. The newest 14- and -16-inch MacBook Pros come with M1 series processors, with top-notch displays, featuring mini-LED backlighting. However, you may want to consider these decent Macbook Pro alternatives for home and business uses.
The 10 Best Macbook Pro Alternatives for 2023 Shoppers
Planning to shop for a MacBook pro alternative in 2023? Come along with me as I walk you through the best alternatives to the Macbook pro PCs.
1. Asus Vivobook Pro 16X OLED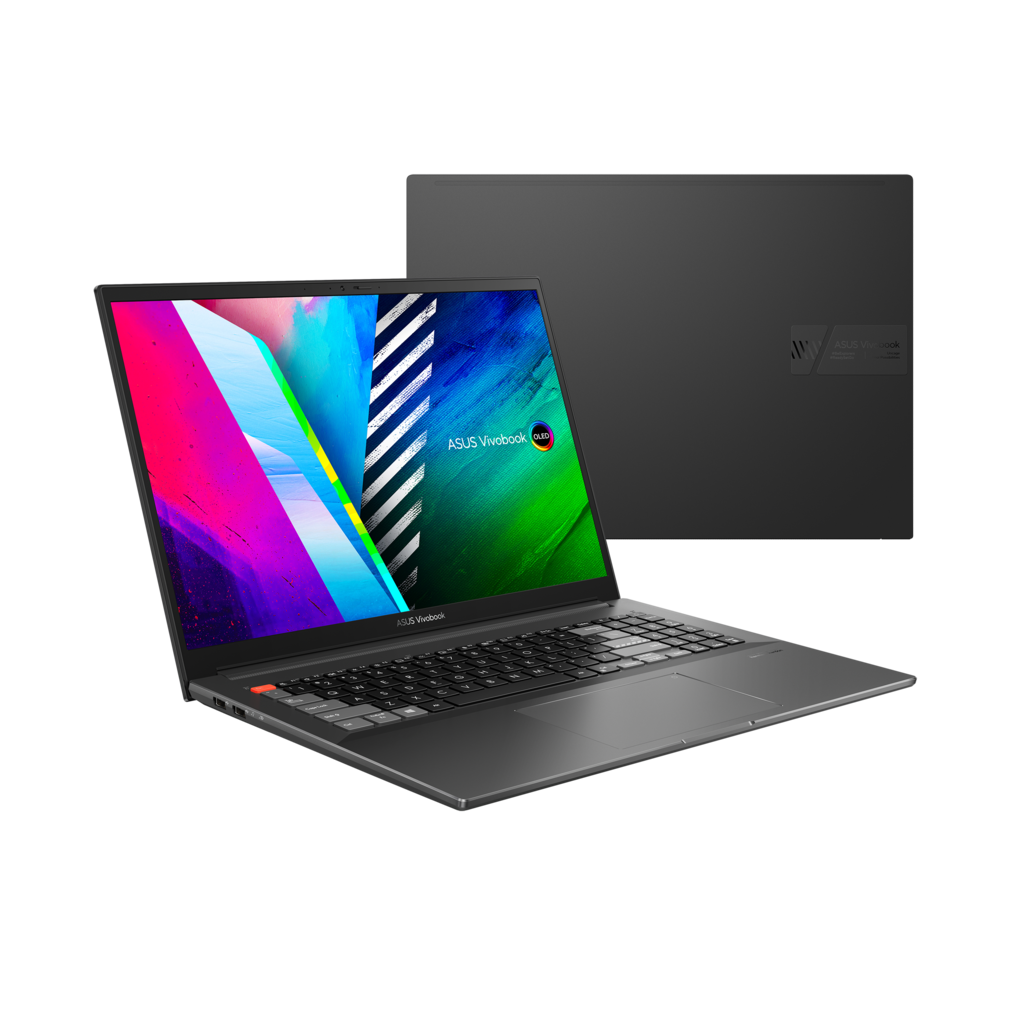 32GB RAM (3200MHz DDR4)
1TB PCIe SSD
Dual-fan cooling system with ASUS IceCool Plus thermal technology
Starting with the stunning 4K OLED display and the impressive touch dial tool, the Asus Vivobook Pro 16X OLED is a decent alternative to ditch the MacBook Pro for. This laptop is a powerhouse for next-gen creativity – it gives you all the speed you need to get "anything" done, and the battery lasts very long.
The Vivobook Pro 16X Oled is equipped with AMD Ryzen9 5900HX processor, along with NVIDIA GeForce RTX 3050 Ti graphics – your activities will appear in the 16-inch NanoEdge 4K OLED1 display, while the DialPad lets you have precise and intuitive control over your creative tools.
2. Dell Alienware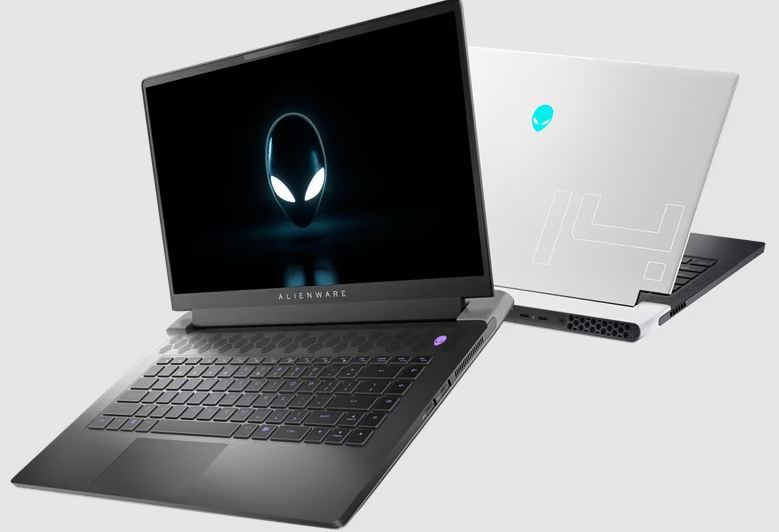 AMD Ryzen 6000 series
12th-Gen Intel Core i7 processors
Up to 32GB RAM and 1TB NVME SSD
Dell Alienware is basically a super-powerful gaming laptop, but of course, it can be used for other operations. Alienware is a series of 14-inch, 15-inch, and 17-inch laptops packed with monstrous specs and built-in technologies – ready to tackle any high-performance gig (games, video/movie editing, etc.) at great speeds.
The Alienware is slim and sleek. It is an AMD-based laptop featuring patent-pending Alienware Cryo-tech cooling technology and AMD Ryzen 6000 series processors. Some models actually come with Dolby Atmos and Vision support, along with 12th-Gen Intel Core processors under the hood.
3. Lenovo Yoga 9i 14-Inch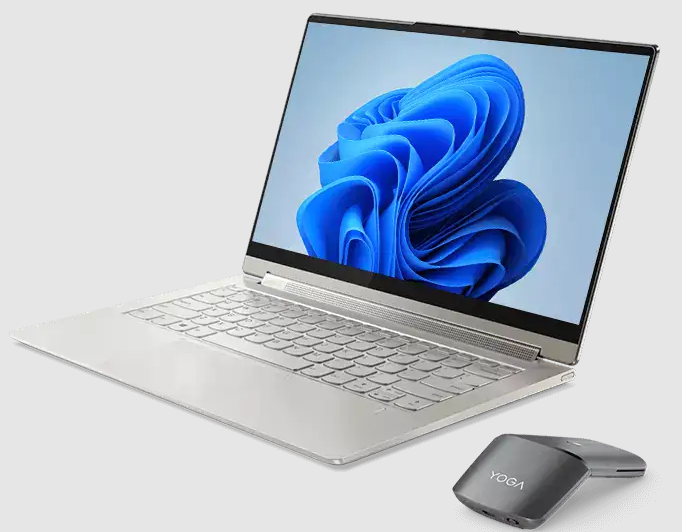 16GB RAM LPDDR4X 4266MHz
1TB PCIe SSD
Integrated Intel IrisXe Graphics
The Lenovo Yoga 9i is yet another impressive laptop you may want to buy in 2023; it comes with monstrous specifications and flaunts a sleek design you'd definitely come to love. Yoga 9i is a dynamic luxury laptop with premium features and technologies for next-gen PC operations.
This laptop is built on the Intel Evo platform for unmatched responsiveness and enhanced performance. It flaunts a 14-inch UHD display with Dolby Vision support. Inside the hood lies an all-new Iris Xe graphics technology with an 11th-gen Intel Core i5 or i7 processor for faster speeds. The battery lasts long, and you're getting 3 months of free Xbox Game Pass.
4. Microsoft Surface Laptop Studio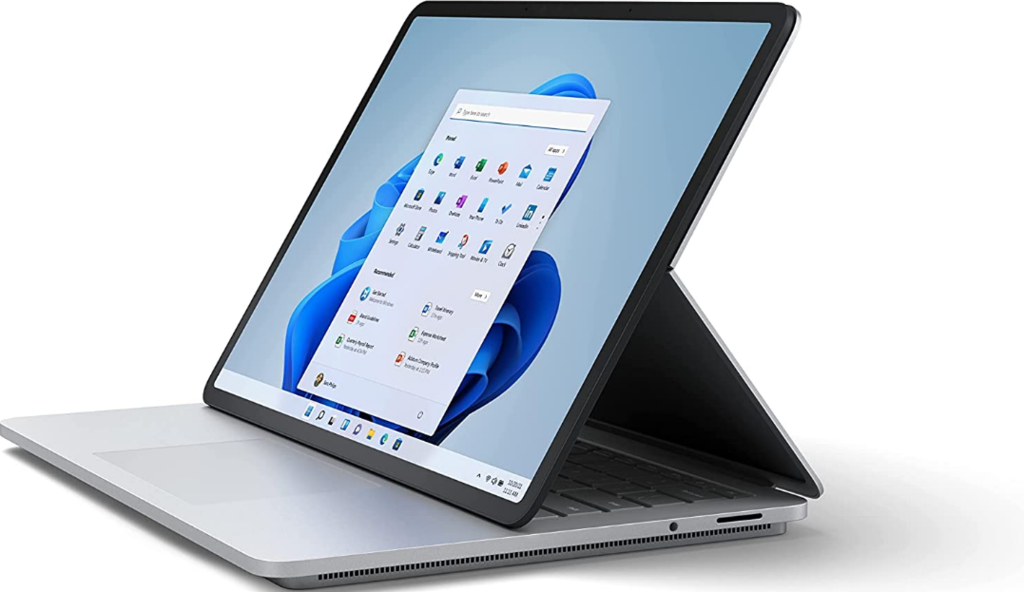 16GB or 32GB LPDDR4x RAM
Quad-core 11th Gen Intel Core i5 or i7
NVIDIA GeForce RTX3050 Ti
Over the years, Microsoft's Surface Laptop series has topped the chart for high-end laptop models, and that's not stopping anytime soon. The new Microsoft Surface Laptop Studio is a deal-breaker – incredibly fast & powerful, intuitive, and long-lasting. It is a flexible PC for digital creators who need a super sleek, fast PC to boost their creativity.
Featuring a 14.4-inch 120Hz PixelSense Flow touchscreen display and a pack of innovative techs under the hood, Microsoft's Surface Laptop Studio is a good one to buy. While a couple of critics hint that the performance isn't so "top-notch" compared to its competitors, the Surface Laptop Studio is still worth the buy.
5. Dell XPS 17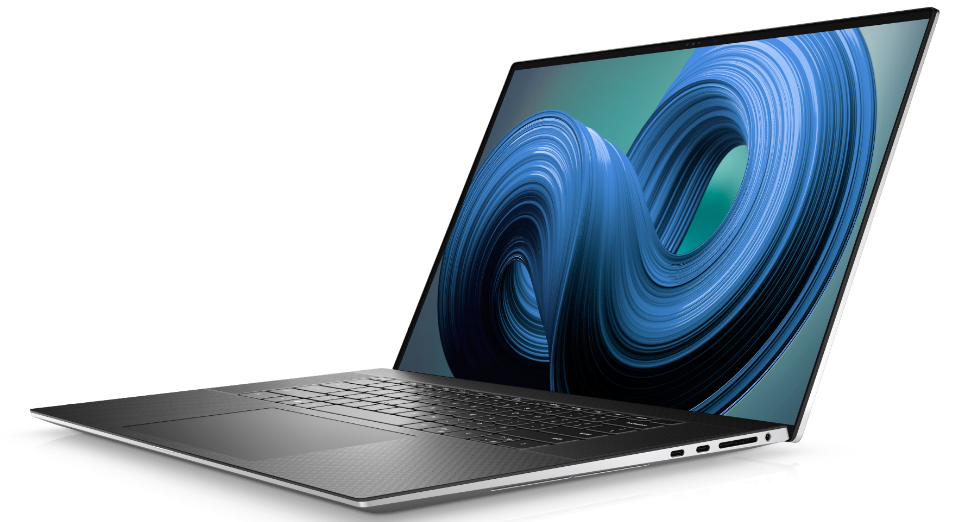 16GB, 2 x 8GB, DDR5 RAM
512 GB, M.2, PCIe NVMe, SSD
Intel IrisXe Graphics
Although it only has USB-C ports only, which may restrict your connections, the Dell XPS 17 is one of the laptops that come close to the MacBook Pro. Featuring Intel's newest 12th-Gen "Alder Lake" processor to complement the monstrous specs already hidden under the hood, this PC is lightning fast and one of the best 17-inch laptops on the market.
The design is sleek and classy with a well-thought 4K touch display. There are up to four Thunderbolt 4 ports, and there are many configuration options. The Dell XPS 17 laptop comes with 52 SSD and up to 16GB RAM; it is very fast for any type of operation, and the display is awesome for cloud games.
6. HP Envy x360 13 or 15-inch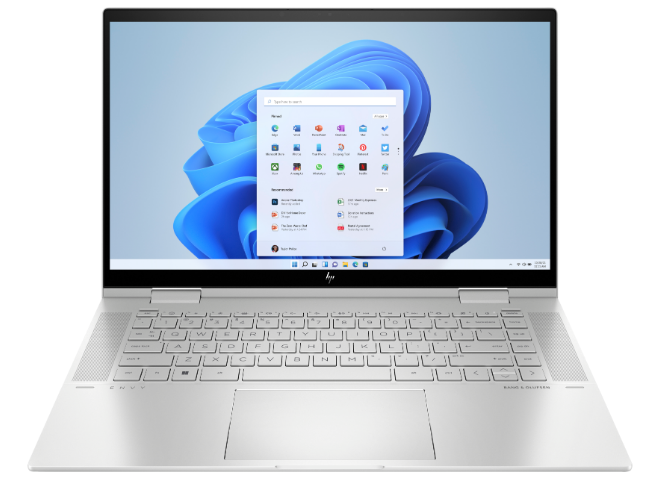 12th generation Intel Core i7 processor
Intel IrisXe graphics
16GB RAM; 1TB SSD
The HP ENVY x360 is available in 13-in and 15-in screen sizes. Any of the two you decide to go with supports a touchscreen HD display in narrow bezels. Envy x360 is equipped with an AMD Ryzen processor and an integrated fingerprint reader for security. There's a microphone mute button, which is quite handy.
This laptop comes with a suite of powerful creative tools, including HP's patent technologies for creators. HP Envy x360 is very light and sleek – you'd love the slim, thin nature. The Intel Core i7 processor, coupled with the integrated Intel IrisXe graphics chip, gives you all the power you want.
7. Razer Blade 14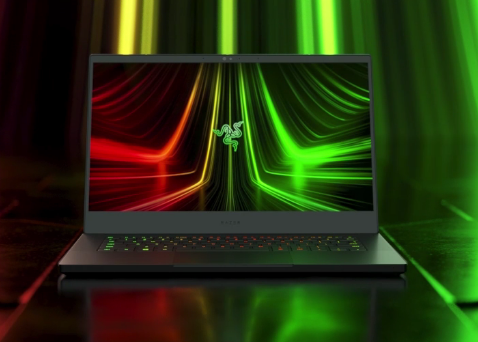 Up to 11 Hours of Battery Life
AMD FreeSync Premium
16GB 4800MHz RAM, 1TB SSD
This will be an ideal choice for you if you're an avid gamer. The Razer Blade 14 is a super-rugged yet sleek and slim laptop for gamers and creatives. It is a 14-inch Windows version of the MacBook Pro 14-inch model. Razer Blade 14 is less expensive but very close to the MacBook Pro in terms of performance.
The 14-inch Razer Blade delivers the right amount of power you need for any kind of computer gaming. It could easily fit into your travel duffle, so you can easily move with your PC anywhere you go. Well, the Razer Blade 14 isn't meant for gaming particularly; it makes a decent option for a business PC.
8. Asus ZenBook S 13 OLED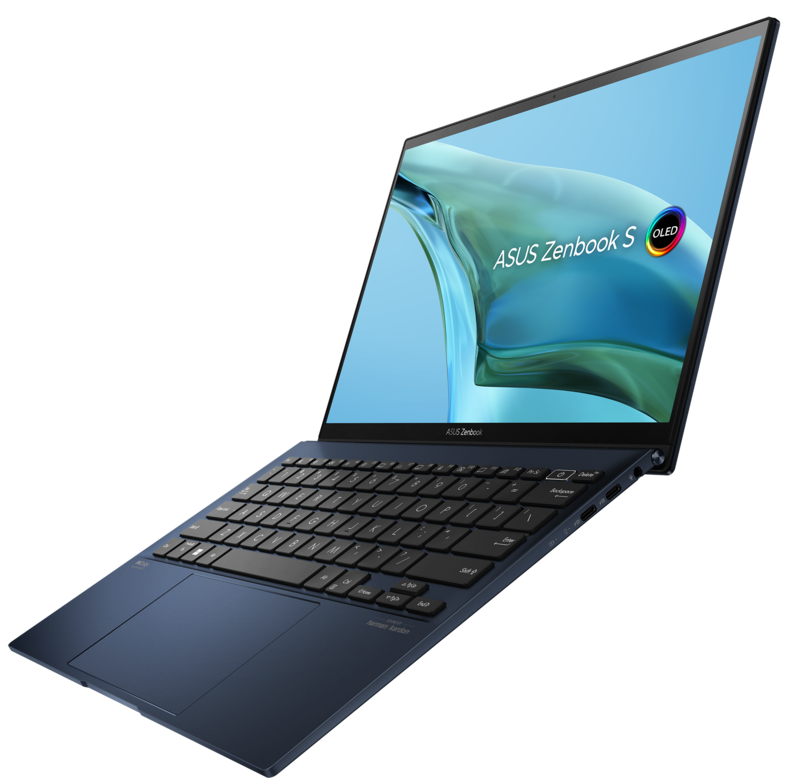 16GB DDR5 RAM
AMD Radeon Graphics
512MB/1TB M.2 NVMe PCIe 4.0 SSD
The Asus Zenbook S 13 OLED is a pure definition of "Elegance" and "Powerhouse." The battery supplies a lot of power to keep you charged for hours, while the bleeding-edge AMD Ryzen 6000-series processors – coupled with Radeon graphics – make every task run seamlessly at great speeds.
Featuring a 16:10 13.3-inch 2.8K OLED NanoEdge touchscreen, Zenbook S 13  is a perfect replacement for the 13-inch MacBook Pro. It supports Dolby Atmos and Dolby Vision with ultra-vivid colors, which makes it a great choice for home cinephiles. Asus ZenBook S 13 OLED is equally a decent choice for gamers.
9. Lenovo Slim 7 Pro X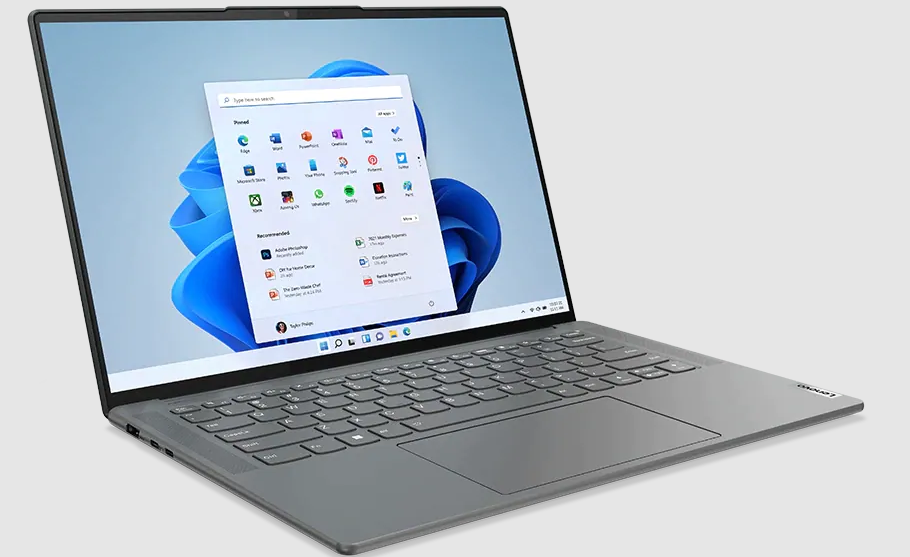 Up to 32GB LPDDR5 6400MHz
14.5-inch 3K IPS, touchscreen, PureSight, 400 nits display
AMD Ryzen7 6800HS processor
Here's another powerful Windows-powered alternative to the Apple MacBook Pro. Lenovo Slim 7 Pro X is a well-crafted performance laptop stacked with the latest technologies you can expect on a PC of its class. It is ultra-slim and still manages to offer a couple of USB ports and other connection ports.
Inside the hood lies the AMD Ryzen 6000-series chip, which processes whatever will appear on the stunning 3K PureSight touchscreen display calibrated for true-to-life colors. This laptop is very light and easy to carry around. Whether you're a developer, avid gamer, cinephile, or a regular PC user, the Lenovo Slim 7 Pro X checks all the boxes.
10. HP ZBook Studio G8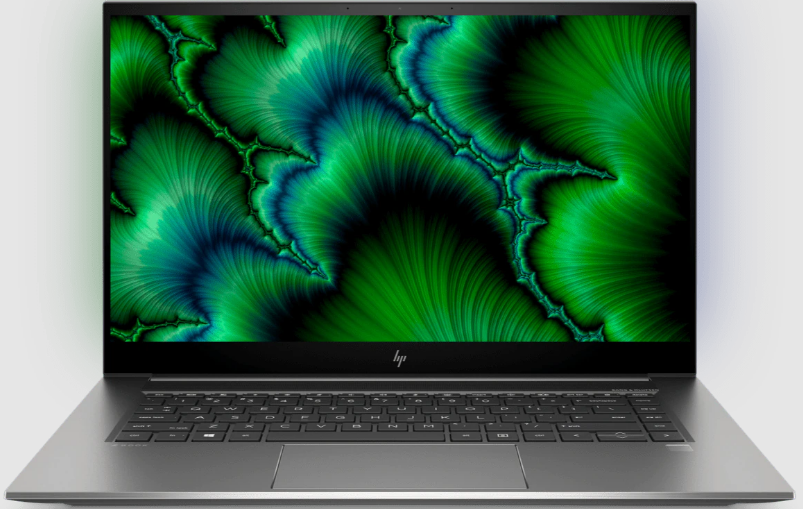 Up to 2TB
11th gen Intel Core i9 vPro CPU
32GB RAM
Weighing just 4 lbs, the ZBook Studio G8 from HP is a "feather" that gives you everything you need. It features a gorgeous 4K touchscreen with a Core i9 CPU to help process your tasks. This laptop integrates a colorful RGB keyboard, and the audio system does pretty well in producing clear crystal sounds.
The HP ZBook Studio G8 is part of HP's Workstation computer series – it is one of the best-performing models in the series. There are multiple configuration options to choose from – you can get up to 2TB of primary storage installed on your ZBook Studio G8. From the keyboard to the chipset and screen, every aspect of this PC is designed for optimal performance.
Notable Mention: Dell Precision 5560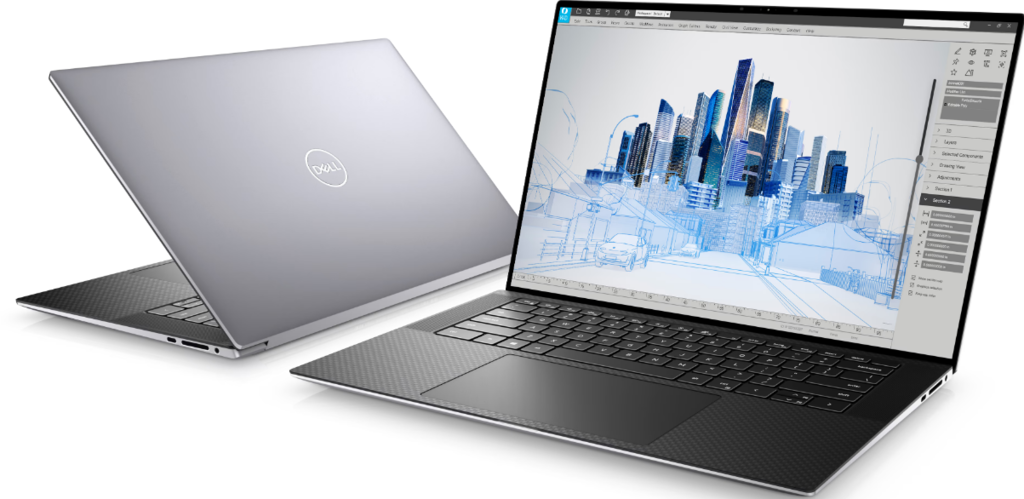 512GB, M.2 2280, Gen4 PCIe x4 NVMe SSD
11th Gen Intel Core i5
Intel UHD Graphics
If you're bent on using an OLED display, this laptop isn't for you. But then, the UHD+ display is lovely – coupled with the stunning high-res 16:10 touchscreen. Precision 5560 is more like an upgrade from the Dell XPS 15; it is a slim, sleek, powerful laptop for all needs – including demanding needs.
Looking around the body, you'd find up to four (4) thunderbolt ports and an SD card slot. Dell Precision 5560 is a thin and light mobile workstation for developers, creatives, editors, and just about anyone that uses a PC for any kind of job. The processing speed is top-notch, and the battery lasts for a long time.
Summary
These are some of the best laptops you may consider buying in place of the MacBook Pro. You can trust any of these laptops to handle any type of task a computer system is expected to run. You can get any of these – if you're looking towards increasing your productivity in 2023 and beyond.