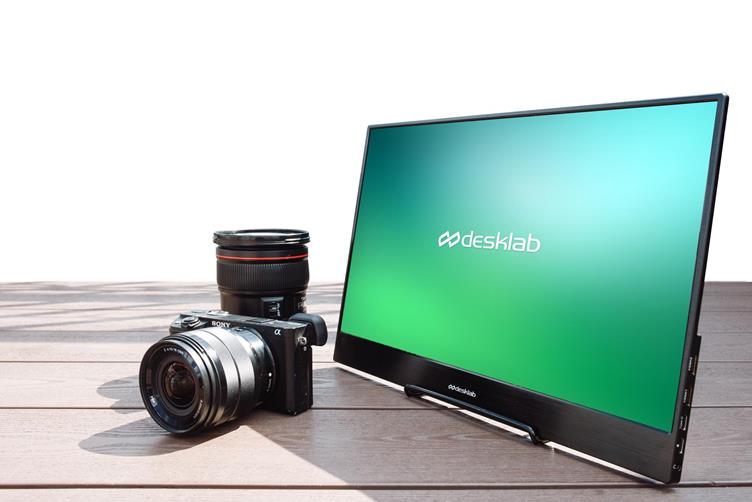 What better way to enjoy your favorite games than on a portable, ultralight 4K monitor? The portable gaming devices market is rapidly expanding, and one product stands out from the rest. With minimal response time, universal compatibility, and top-notch display specs, Desklab (Desklab) is undoubtedly one to watch.
In fact, this powerful gadget has been named the best gaming monitor – and for good reason. Here, you'll learn how Desklab can take your gaming sessions to new heights.
Introducing Dsklab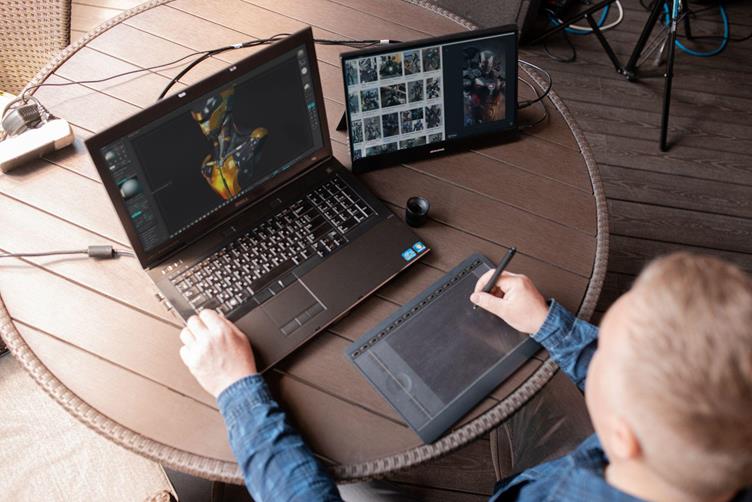 Desklab is one of the latest additions to the series of high-end portable monitors. The team of engineers behind it wanted to create a product that has all the features of a modern-day gadget consolidated into one.
As a result, they came up with a minimalist, ultra-portable, lightweight device that users can connect to any phone, computer, or gaming device. Thanks to the advanced display, it can be used under most lighting conditions. Plus, it's super small and easy to carry around wherever you go.
Now you know how Desklab works, let's dive deeper into the specs.
Display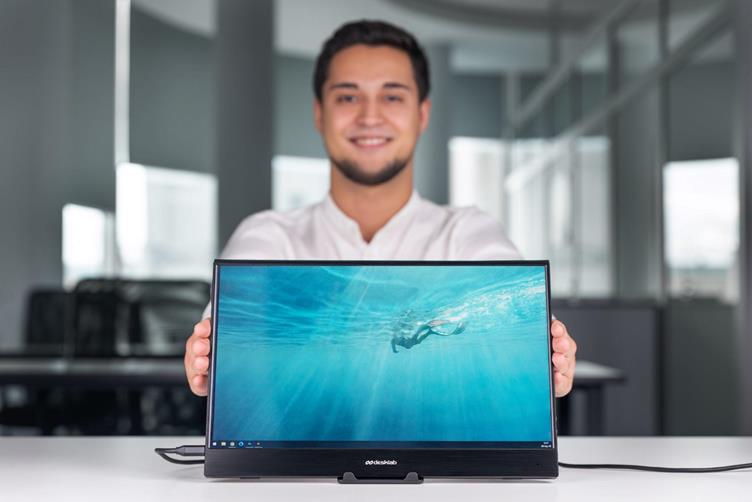 One of the key features that make a portable monitor worthy is the display. Desklab
certainly doesn't lag behind even when compared to more expensive solutions.
The monitor comes in two resolutions: 4K and 1080p. Sure, full HD makes many video games look great, but it's no longer the hottest trend among gamers. Playing in 4K has opened up a whole new experience.
Equipped with an LED backlight, this ultralight portable gaming monitor provides a vivid color display and sharp and clear image quality. You can play games, edit photos, or watch your favorite anime on one of the best displays out there.
More display specs include:
Luminance: 400 cd/m2


Response time: 20 milliseconds
Image Modes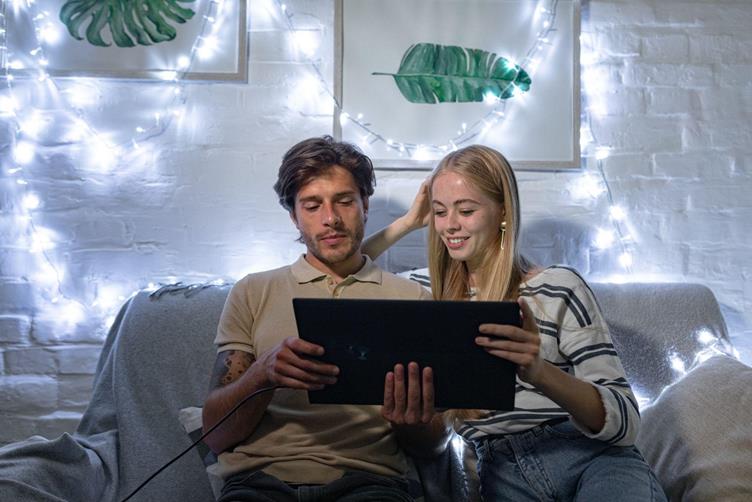 Desklab is perfect for gaming and so much more. The device comes in four image displays you can mix and match depending on your requirements.
Standard mode. Perform day-to-day tasks like browsing the web or working on a project.

Movie. Watch Netflix on a 4K display in the Movie mode to get the most out of the experience.

Game. A dedicated model for

gaming

means complete immersion and a brand-new approach when combined with 4K.

Vivid. Who says you have to leave your monitor home when you go out? Take it to the beach, the pool, or the park and use the Vivid mode for some extra screen brightness.
Compatible With Any Gaming Device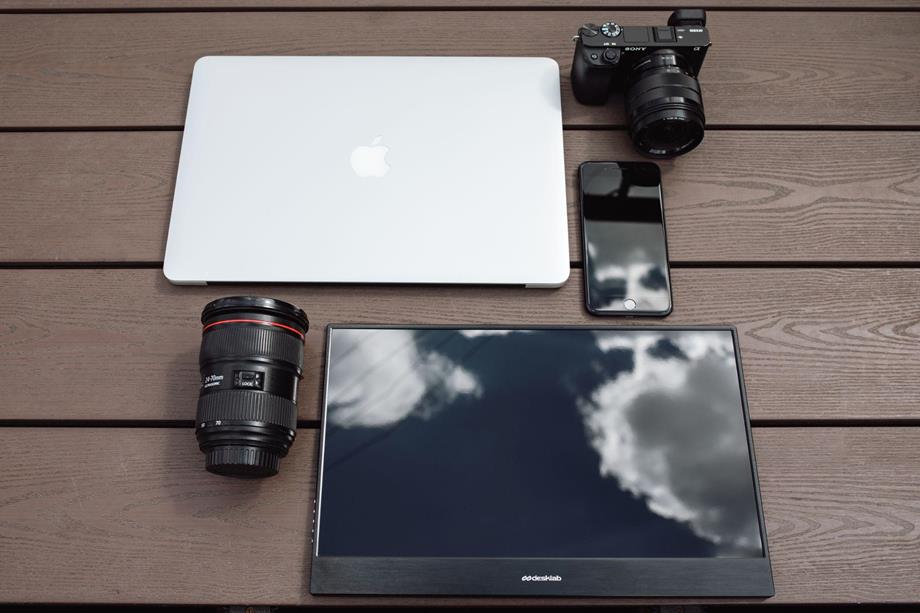 One of the best things about Desklab is that it connects to any device that streams content. Be it a phone, laptop, or anything in between. Here's a list of gaming devices you may want to stream with Desklab:
Tablets, smartphones, laptops
Plus, the gadget works with all operating systems.
Connectivity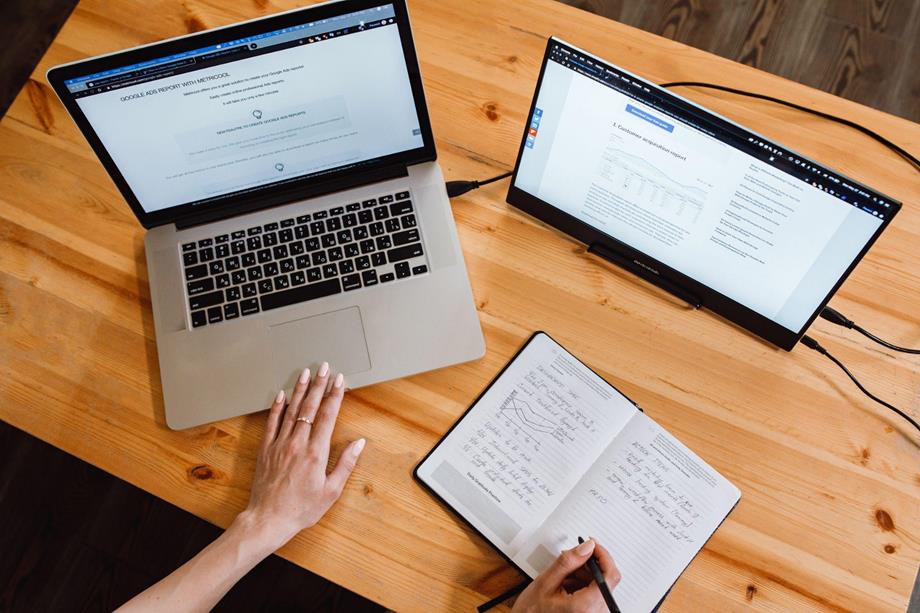 You may think connecting a monitor to all these devices requires at least some degree of technical know-how. The truth is, all you have to do is plug the gadget into your device of choice, and you're good to go.
Desklab works on "plug-and-play" technology and instantly streams content the moment it's connected. So no need to install any software or drivers.
There's a 3.5mm AUX port for connecting your earphones and headphones and a USB-C for laptops and mobile devices. Also, you get an HDMI port for computers and gaming devices and a micro-USB port for connecting the monitor with a micro-USB cable.
Speakers
Many gamers opt for external speakers to fully immerse themselves into their gaming experience. Unless you're more of a headphone person, you won't need to worry about extra speakers while using Desklab. The gadget comes with dual Hi-Fi speakers that eliminate the need to cash out on additional equipment.
Lightweight Design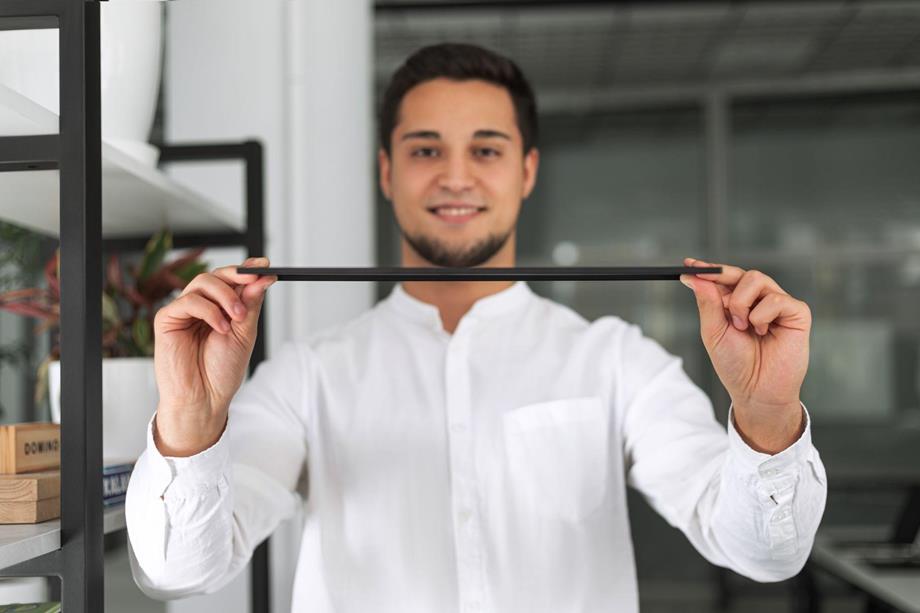 The Desklab monitor weighs 1.5 pounds and is 0.14 inches wide. This makes it thinner and lighter than many competitor models. In fact, it's even thinner than the iPad Pro 11 (0.23 in). With a gaming device as lightweight, it's easy to travel and play. Just drop the monitor into your backpack or laptop bag and transform it anywhere into a gaming space.
Eye-Friendly
Gamers spend hours in front of the screen without noticing the time pass. When you're fully immersed in a game, the last thing you care about is your eyesight. But this 4K gaming monitor is three steps ahead. It has a flicker-free display design, eliminating the risk of headaches caused by extended screen time. The anti-glare feature removes the feeling of discomfort when using the monitor, and the blue-light filter stops long gaming sessions from harming your eyes.
Magnetic Stand Available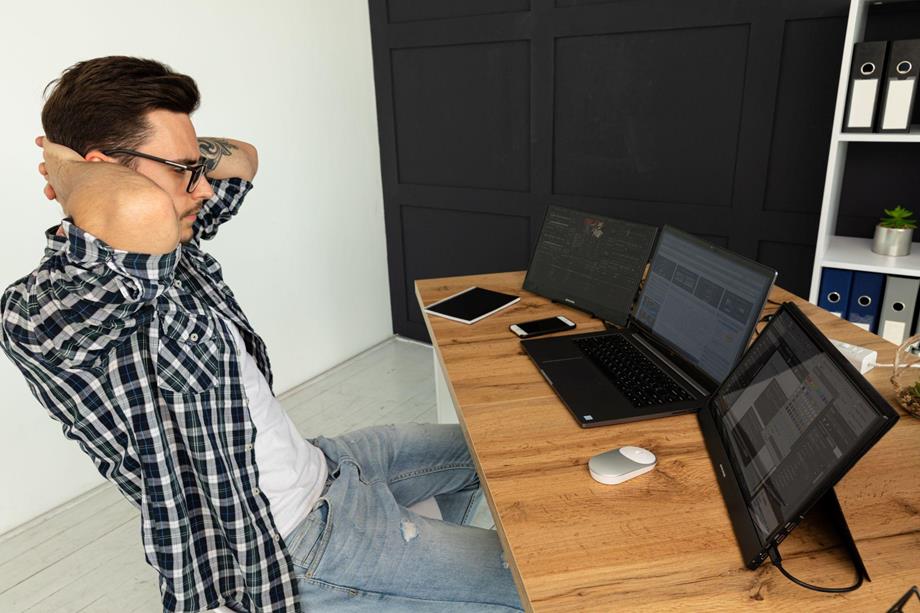 Depending on the games you play, you may benefit from a special accessory, the magnetic stand. You can easily adjust the angle of your screen to match your needs, so you can have a clear display view whether you're lying down, sitting, or standing.
Energy-Efficient
The Desklab monitor doesn't come with its own battery. But this isn't necessarily a downside. It would be heavier and bulkier if it had one, compromising its minimalist design. Instead, it uses the power from your device.
Still, you can enjoy hours of gaming on a single device charge, stream your favorite content on the HD display, and not worry about draining your phone's battery as quickly as with some other portable monitors.
Packaging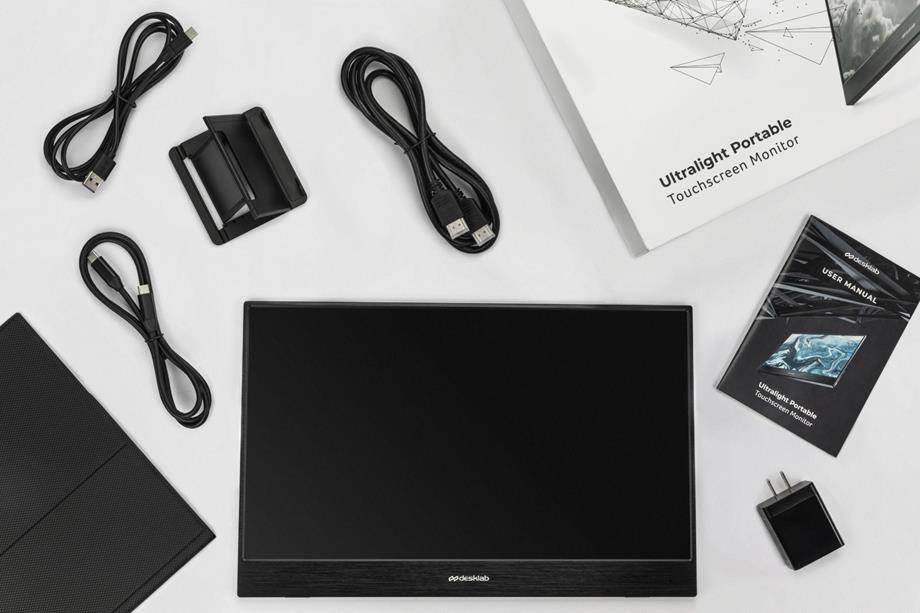 Desklab monitor comes with a comprehensive package that won't require the purchase of additional connectivity ports and cables.
Inside the box, you'll find five items:
Desklab portable monitor (4K or 1080p Full-HD)

USB-C charger (for the Ultra HD version)
As you can see, everything you need to start your next gaming session is already included.
Desklab – Best Portable Gaming Monitor Explained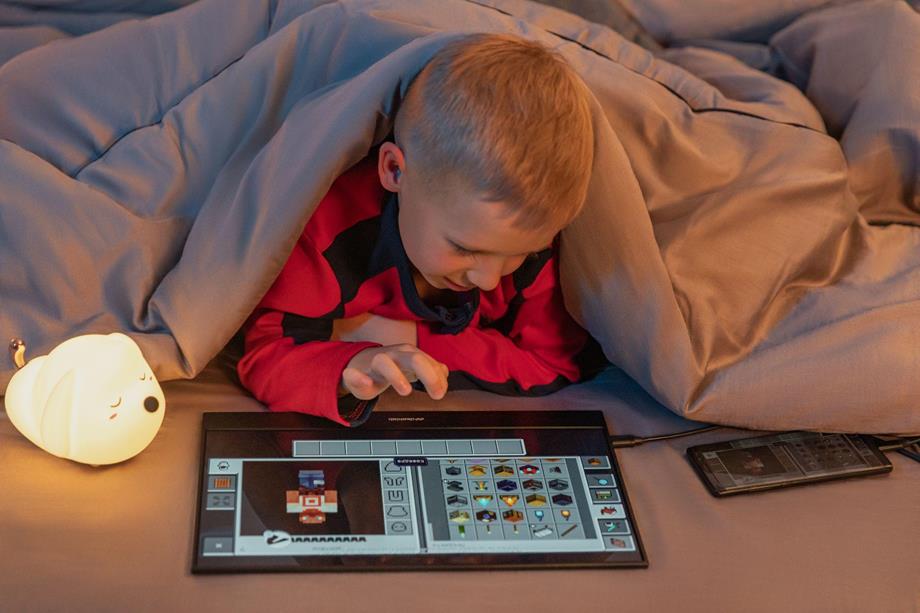 After reviewing the specs and key characteristics of this robust gadget, you should have a clear understanding of why Desklab is considered the best 4K gaming monitor. Users don't have to compromise on anything with this affordable beast – it's packed with a high-end display, lightweight design, and plenty of connectivity options.
Besides gaming, Desklab is a perfect companion for watching TV shows, performing day-to-day tasks, or working.
To learn more about Desklab and all of its features, use their official website at https://desklabmonitor.com/