I got the Dell Inspiron 15 5000 series laptop to replace my Inspiron N5040 notebook PC about a month ago and would be sharing my experiences so far in this review.
I bought this very model from Konga.com and wasn't completely disappointed with it. There are so many good features to compliment and few others to reprimand.
Before going into the review details, I'll like to share the specification, features and price of the copy available for this review.
The Specs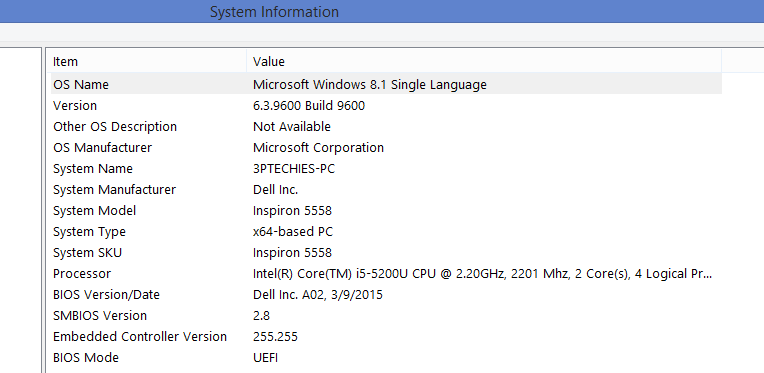 Dell Inspiron 15-5558 notebook PC is a multimedia laptop that's good for gaming, entertainment and basic office applications. Below is the technical specification for the core i5 model, which this particular review is based upon.
OS
Microsoft Windows 8.1 Single Language
CPU
Intel Core i5-5200U (2-core, 2.2 GHz, 4MB cache)
HDD
500GB
Graphics Adaptor
NVIDIA GeForce 920M, Intel(R) HD Graphics 5500
Display
15.6 inches, 1920 x 1080 resolution
Optical Drive
DVD RAM drive
Battery
4-cell, 40Wh
Weight
2.3Kg
Thickness
22mm
Connectivity
LAN 10/100 Mbps, Wi-Fi 802.11ac, Bluetooth 4.0
Sundry Features

2x USB 2.0
built-in microphone
built-in 720p HD webcam
1x USB 3.0
SD memory card reader
3.5mm combo headphone/microphone audio jack
HDMI
RJ-45 Ethernet port
Kensington lock slot
Software Features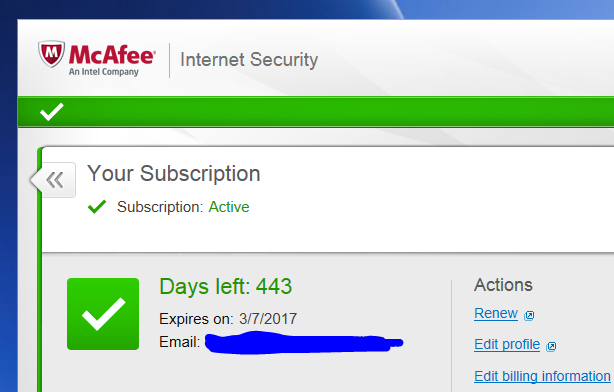 The core i5 model we have, came with some value added features that should be just fine with every regular PC user.  Some of the software features with this retail version includes:
McAfee Internet Security (free for 1 year plus..): We are no big fan of McAfee Internet Security as we've been on with Kaspersky internet security for years, but was wowed with the over a year free subscription that comes with Dell 15-5558 series.
Free 20GB Dropbox Cloud Storage Space: With this retail version, you'll get a 20GB free 1year cloud storage to save your most important files. Dropbox is an award-winning cloud storage service that lets you save files and folders on the cloud.
True Color Graphics Enhancement App: The Dell Inspiron 15-5558 notebook PC is pre-loaded with the true color graphic enhancement app
The Price
Dell Inspiron 15 5000 series is available in both offline and online stores Worldwide. It is sold for about $695 in most online stores but goes for NGN116,500 on Konga.
You can buy this exact model from Amazon, Jumia, konga.com or go for other superior models such as the core 17 version that comes with 1TB HDD, 8GB of RAM and dedicated graphics.
The Review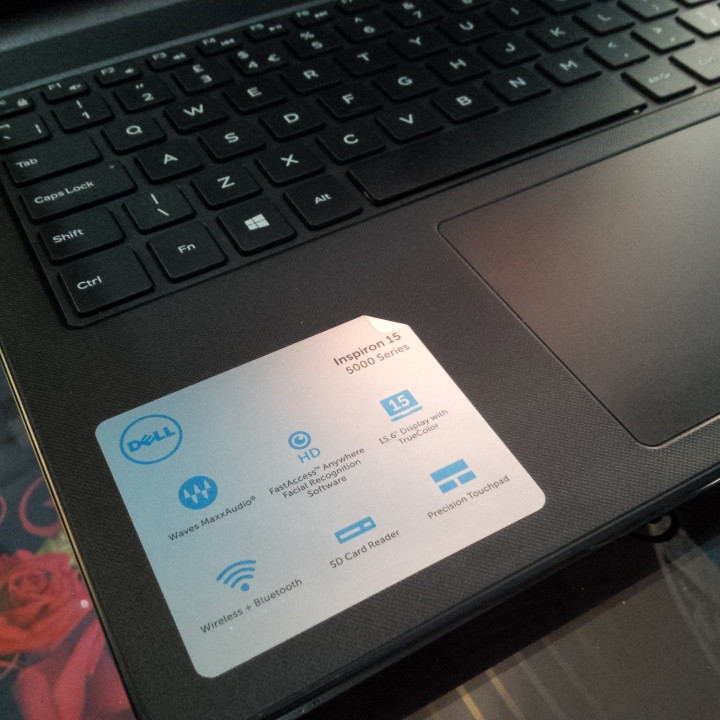 Today's review is going to take a new shape as we are going to focus more on our experiences and that of our readers.
As a Blogger: If you are a blogger planning on getting a premium PC for your blogging and internet marketing needs, then, this model is just awesome.
We had over 25 tabs opened on Mozilla Firefox and about 5 on Google chrome and two tabs of Opera Mini browser all running simultaneously without lags and drags.
The system's overall performance while blogging is super-fantastic and should be able to serve bloggers of all niches including tech and gadgets bloggers.
As a Designer: Here, there's a big challenge with the display quality, the sRGB coverage figure of just about 52% was a very big disappointment. Our design and color quality was all messed up.
We could hardly work on any graphics or website interface (CSS) with confidence as the output was a far cry from what we usually get from our earlier model.
If you are a professional web/graphics designer or front-end developer looking for an upgrade to your current machine, then, this model isn't going to serve for that purpose. Avoid it at all cost.
As a gamer: If what you are looking for is a basic gaming PC, then the Dell Inspiron 15-5558 multimedia notebook computer should work just fine for you, else, go for high-end gaming laptops.
We tried some popular high graphic games such as hitman, soccer and return to castle without lags and performance deficiency. This laptop model should work for any average gamer.
 General Purposes: This is a good laptop for office and home uses. The top specs makes it a good fit for demanding programs such as video editors and engineering software.
It is fully compatible with all latest version of Microsoft Windows , Ubuntu and other Linux operating systems (OS).
Upgrade Options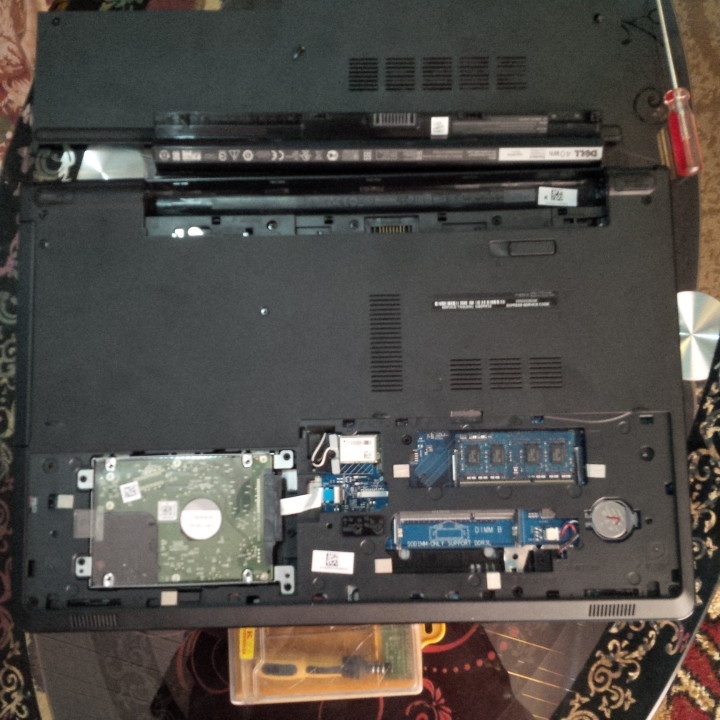 Most upgradeable parts of the Dell Inspiron 15-5558 laptop are packed under the easily removable service cover. This makes it very easy to upgrade and/or replace RAM, HDD/SSD, WiFi adapter or the Cmos battery.
In our version, we upgraded the RAM from 4GB to 8GB and noticed some improvement when running some of our demanding packages.
We also upgraded from the Microsoft Windows 8.1 Single Language Operating System (OS) that was factory-packaged with it to Microsoft Windows 10 Home using the Microsoft free upgrade tool.
The performance improved tremulously after the upgrade. We didn't notice a single hardware or software compatibility issue and so went ahead to update the Dell recovery app to support Windows 10 factory OS recovery.
The Battery
Dell could have done better in this area, a 6 cell battery would have killed it off for us, since our earlier model was using a 9 cell battery with over 6 hrs of battery life.
With this model, we achieved over 3hrs on normal use  and about 5hrs with "power saver" mode turned on. Tweaking some performance features with the AVG tune up software gave us some more juice.
Keyboard and Feel
The Inspiron 15-5558 laptop is shipped with a full keyboard (numpad included) and evenly spaced keys. The overall performance of the keyboard is good enough and helps you complete task faster than you will on most smaller models.The only short-comings here is the absence of a backlight.
The matte plastic trackpad is very large, comfortable and responds correctly both left/right click instructions. The overall build quality is good enough for the price.
Our Verdict
This is a good everyday laptop. The price is fair and is really a value for the money. Our only concern so far is the graphics quality that leaves so much to be desired, especially, for a laptop of this spec.
Watching movie and videos is also great on this model as it combines the Waves MaxxAudio feature with the TrueColor app to produce an amazing media experience.
Gaming and overall entertainment experience on this model of laptop is very commendable judging also from the affordable price.