Conducting comprehensive market research is a key step to achieving a successful product or service launch. Running market research isn't as easy as it sounds; however, with the right tools, it becomes much easier with tangible results. Interestingly, there are a lot of market research apps out there, but these few are the top best options you should consider first.
A good market research software should allow you to create surveys, questionnaires, and offer a bunch of other marketing solutions. You can use just one of these tools or combine two to get the best results. These software solutions mentioned below can run on various devices.
The 7 Best Market Research Softwares
Come along with me as I walk you through the best market research software for brands and digital marketers. They were carefully selected, even as they integrate many marketing tools and include several useful features for effective market researches.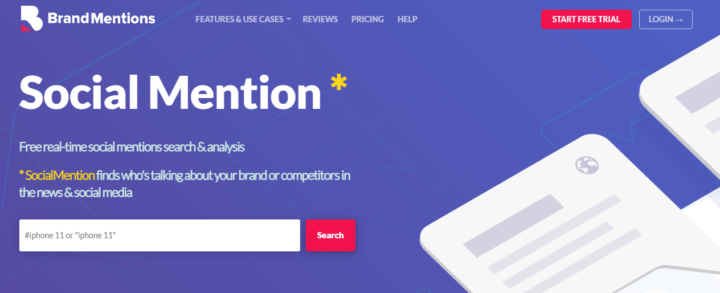 This software comes in handy if your business has already gained a strong social presence. It helps to monitor various social media and provides you with detailed report(s) on how your brand is performing across various platforms. With this marketing research software, you can easily track all comments or mentions about your product or brand on various social platforms.
Furthermore, the app provides clear customer insights, lets you manage your online reputation. Social Mention supports Twitter, Facebook, Instagram, and virtually all social media platform you know. More so, it works in real-time.

Survey Monkey is very popular among companies and marketers; it is a multi-feature business solution for all industries. With Survey Monkey, you can create questionnaires, online polls, and many other similar activities. It is an ideal market research tool, including support for external integrations for the best results.
More so, Survey Monkey leaves you with thousands of unique survey templates to conduct comprehensive market research for any kind of product or service. The app is generally intuitive and easy to use. Plus, this is a cloud-based solution, and thus it runs on every device.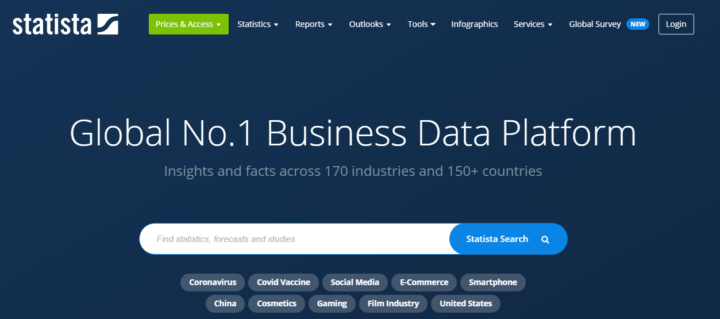 Statista is popular among product launchers and digital marketers; it is a tool that lets you get statistical data analytics for any product. This software is cloud-based and runs on all devices or systems. It collates market data from 600+ industries and is available globally. The app is very easy to navigate and use, featuring a super-intuitive interface.
With Statista, you can easily create buyer personas, online questionnaires, and have access to various content marketing tools. Interestingly, the result charts are straightforward and you can understand them easily.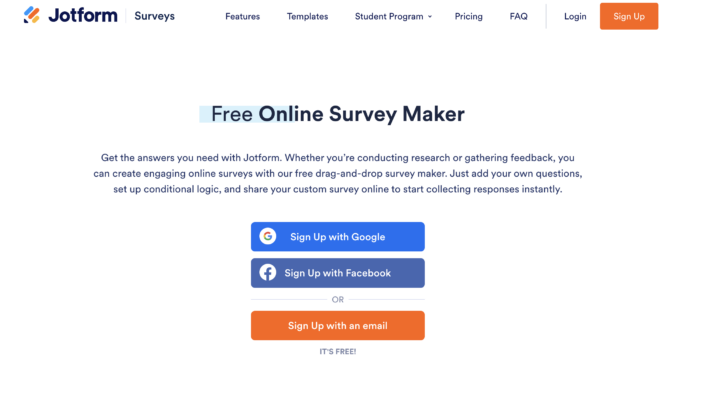 Jotform Survey Maker allows you to create custom forms to embed in your website for visitors to easily fill out. Get notified when someone answers your surveys and track your user data with their form analytics features to gain more insight.
Use one of their many templates to get started on your surveys and utilize conditional logic to make your surveys unique for everyone. Customize them so they fit your branding. Automate your workflow by using app integrations that sync your form data across the cloud. Collecting feedback is very important to better understand your market and your audience.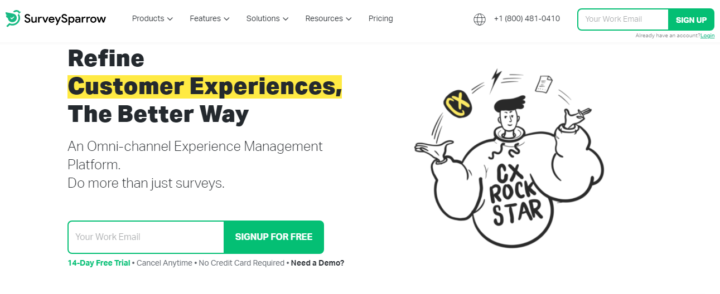 Surveys are a good way to get relevant information from the public regarding a product you're about to launch, or a product that has already been in the market in a while. With SurveySparrow, you will create various types of market surveys from the available built-in templates.
SurveySparrow, as a company, also offers various other marketing solutions for obtaining insights about the participants in a market. More so, SurveySparrow surveys can be embedded in sites and applications. This marketing software offers a ton of exclusive features that guarantee good results.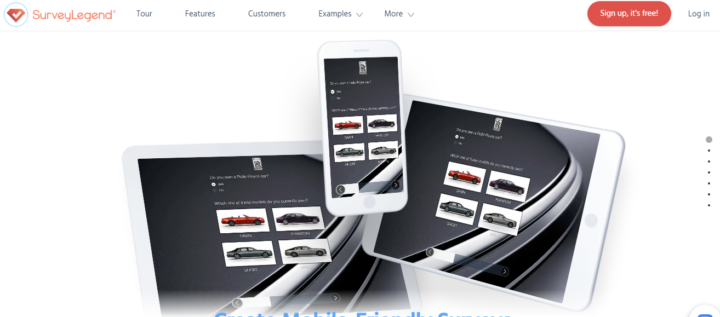 Survey Legend also makes a good marketing research tool, thanks to its wealth of useful features. This marketing software is available at a fair price and it lets anyone create smart surveys to collect various data. This marketing tool also works for creating forms, questionnaires, and online polls that load smoothly on any device.
Another impressive feature of Survey Legend is its support for real-time data analytics and insights. You can instantly share your surveys via email, Facebook, SMS, and Twitter. This software also integrates with other business solutions.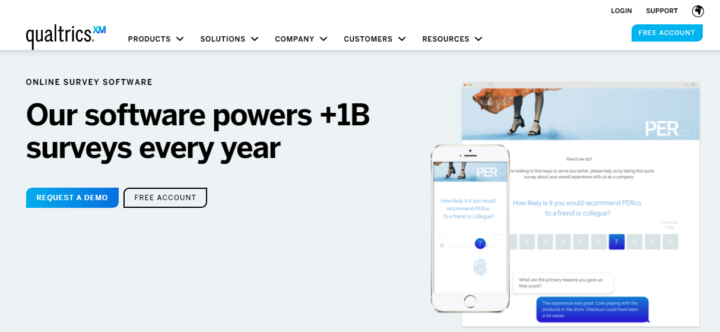 Qualtrics is the go-to marketing tool used by companies to run market research and understand their customers' needs. This software helps you to reach your full audience, irrespective of their location. Forms and questionnaires created with Qualtrics are accessible on mobile devices and computer systems. It delivers real-time information, as well as provides real-time insights.
Furthermore, Qualtrics integrates with Zendesk, Adobe, Marketo, and many other business systems for more functionality. This software tool is available at a considerable price and it is for use in all industries.
Notable Mention: Tableau

Tableau is an advanced marketing software with lots of built-in tools. It also supports integration with other business solutions, as well as offers an intuitive interface across platforms. This tool can connect to virtually any database, to provide you with detailed data information for making critical business decisions.
A lot of startups and businesses use Tableau, thanks to its business-specific features. With Tableau, you can collect data from excel sheets, Google Analytics, and relational databases. It is definitely a great marketing tool if you're concerned about data analysis. Tableau supports viewing data based on geography, demographics, etc.
Summary
While there are many usable market research software apps out there, these are the top-solid options for professional market research, as they're parked with top-notched marketing features and can integrate with apps and businesses of all sizes.
Have you used any other solid market research software recently or have your personal favorite? Let us know about them in the comment box below.