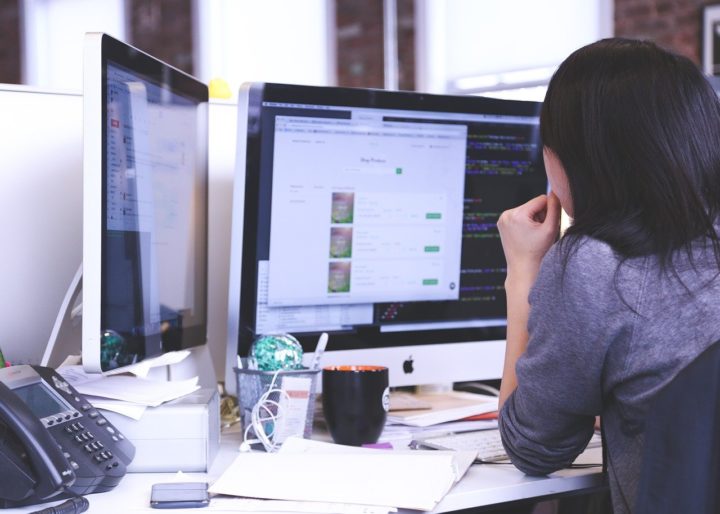 When you start an online learning platform, you can consider the blue ocean strategy. It is a cost-efficient process to open up space and create new demands. The entire procedure is about capturing and creating market space. Here, the industry structure and market boundaries are not taken into consideration. It can be reconstructed by the beliefs and actions of industry players.
Start an online learning platform that's unique
According to a blue ocean strategy, you must create a platform that separates you from others. It is designed by the top management thinkers in the world. If you want some guidance on how to build an online learning platform, we can assist you at Aimprosoft. After that, your website will change completely, and you will know how students are signing up on your site to attend the online classes.
And here, you can learn more about developing an educational application. The article is very professionally written and reveals many aspects of creating educational applications. We recommend paying attention to it too, but now we come back to the topic of our article.
A complete set of analytical tools
When you design a learning site, you can have a complete set of analytical tools. It separates you from your competitors, so the strategy is known to be impactful and iconic. It uses only specific tools that you need in your platform to teach your students. Additionally, students find it more comfortable to prefer studying on such sites as they are much better than others.
Implementing necessary features
The strategy says that one special feature you should consider implementing on your website. With that, you can stand out in the competition, and it helps you get more students. It also states the things you must remove from the platform so the cost can be cut down. Also, these are symbols that you do not require, so there is no point in keeping them.
The key features:
Each platform user will need his own profile and authentication system.
A dashboard with all the courses is needed.
Convenient filters and categories for courses.
Individual course pages.
It is necessary to introduce a system for accepting payments.
Ensure security.
Admin panel to create courses.
Notification system.
Break free from the traditional concept
Starting an online learning platform can help you break free from the traditional concept. It demonstrates what aspirants are looking for in an app, and including them will help you. When you include the most appropriate technology, it will separate you from others. By doing so, you are creating a great e-learning platform.
If you wish to create an online learning platform with good design, it can achieve consistency and intuitiveness. It means you will have easy navigation, and users can reach their destination by making a minimum number of clicks. With proper intuition, users will never ask how to use the app.
Consistency indicates the site has a uniform scheme and color-forming coherence points, achieving optimal attractiveness. A website should never be unattractive or boring as no one will be interested in accessing it.
Everyone looks for a cost-effective strategy to make an e-learning website, and considering that – you should go for the blue ocean strategy. It will tell you how much you would need to prepare the entire website. The features you can include are notifications, filtering, admin panel, dashboard, etc.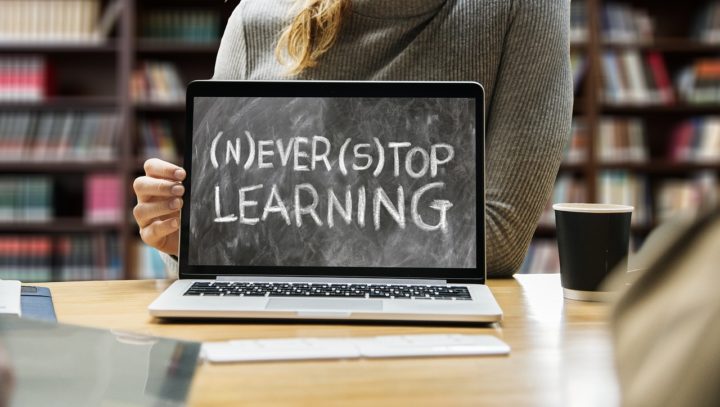 If you are wondering how to create a learning website, it must contain the basic functionalities like any other e-learning platform in the development phase. It increases the capacity of a website, thus enhancing scalability. Also, it offers unlimited data storage focusing on video content and also has cloud storage. As a result, if anyone wants to recheck the video, they can go ahead.
Oddly enough, platform development does not begin with the development of the platform itself but with research.
The first thing is to understand your target audience. Find the features and needs that can be realized with your platform. To do this, you need to conduct research. It can be done online and survey users of other platforms. This way, you will get a competitive advantage even at the start of development.
After the research is ready, then you'd need to make a plan, make preliminary mocaps, the architecture of the future platform.
After that, you can start MVP development. The minimum version of the product is necessary to make sure that the consumer really needs your product. You save money and make minimal functionality. After that, you do tests and research. And only if users like your product do you move on to the full product development stage.
At this stage, you approve the technology stack for development. This is important because the development time, cost, and subsequent scalability of the platform will depend on it.
When the technology stack is defined, you start development.
Once your platform is ready, you need to test all the systems. Then it would be best if you fixed the bugs you find.
After that comes the release phase of the platform.
The very last phase of the work is the support of the finished product.
That is, in fact, all the steps you need to take to create your own online training platform. It all looks easy enough, but believe me; there will be difficulties at every corner. But the harder the way, the sweeter the victory.
Final thoughts

So, if you ever start an online learning platform, try to go ahead with the blue ocean strategy. It is a secret to have a successful e-learning website with a solid technical foundation. Remember, students look for such platforms that can be easy to use and worthy of. So, it would help if you prepared accordingly.