A few years ago, Photoshop was the primary tool for website design. However, lately, things have changed quite a bit. Now there are other, more convenient tools for creating templates. But let's break it down in detail.
Is PSD to HTML conversion still relevant against the background of modern website builders?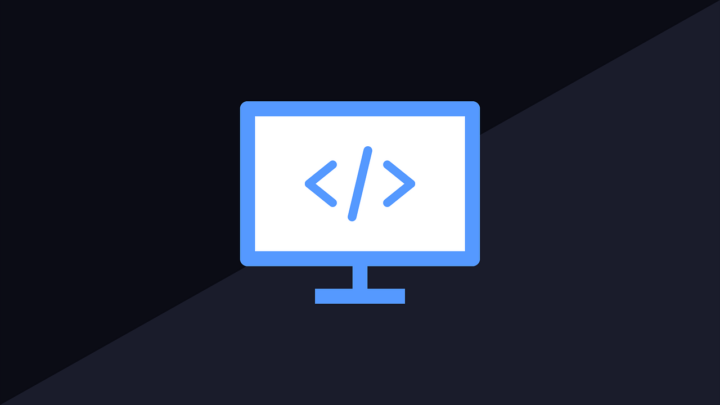 Progress is moving inexorably forward, and more and more tools make it easier to create a website. One of the most popular website builders is WordPress. WordPress helps anyone, even a person who cannot code, to make a website for their needs. Everything is intuitive and straightforward. And, for example, in the field of e-commerce, there are also native website builders. These are Shopify, Magento, Woocommerce, and others. These builders also allow entrepreneurs to create their own online stores with no special skills.
However, this implies that the code in the CMSes is universal and often not optimized. So it turns out that the website made by a CMS will be a bit slower than the one created from scratch. And besides, for the sake of simplicity, the code in the constructors is heavily subjected to customization. That is why professional pixel-perfect conversion done by front-end developers is still quite a popular service.
Competition in the field of layout creation
What's more, Photoshop's competitors for creating layouts have emerged. There are Figma, Sketch, Adobe XD, and others. Their functions are similar to what designers do with Photoshop. But new software solutions offer an interface and tools made specifically for creating a website layout.
Here you can see the workspace division into blocks, separate work with fonts, and the ability to see the web page structure and, of course, the layers. Some services, such as Figma, work entirely in the browser, which does not limit the designer's choice of workspace. In addition, the most popular of them, Sketch and Adobe XD have additional software to view the layout as a page and then edit it.
So the time for PSD to HTML service providers is over? Definitely not. Despite the popularity of website builders with all their variety of templates, Photoshop allows you to make a detailed template that can be simply converted into code by a front-end developer. Small and medium businesses use this approach that requires custom websites – not just "same as everybody" generic web templates.
What is PSD to HTML conversion?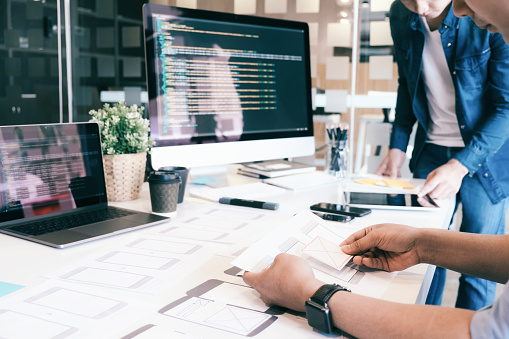 It is worth starting with what a PSD template is. The template is the source material for the layout of the site. This file ultimately reflects the design of the future resource and its size, the layout of all the elements.
Such an approach is very similar to how the modern competitors of Photoshop – Figma, Sketch, and others work. They also allow you to make multilayer templates, where all the elements of the future site will be divided into blocks.
PSD to HTML conversion steps
Converting a template into a web page starts with creating a "proper" PSD file. The conversion process starts with cutting. Photoshop files will naturally be heavy and static, and a specialist will not be able to conveniently work with such a layout. Breaking it up into smaller pieces will help with conversion and coding. For example, you can split the file into headers, footers, and navigation for easy coding.
The next step is to create the code. The web development company will be coding each element of the template in sequence, using HTML and CSS. This is not a quick process. It affects both static and dynamic elements of the site.
And the last step is testing. Test the code and verify it, so if you have incorrectly written code elements, this will be revealed in the testing process.
How to choose an excellent PSD to HTML provider?
Now that you know more about PSD to HTML conversion, you might be wondering where to look for this service. Yes, many online services can convert your template, but this is far from the best solution. This code will work, but not without errors or serious flaws. The best option would be to contact specialists who know their business.
There are lots of ways to find the right specialists for you. For example, you can visit various platforms such as TheManifest, Clutch.co, DesignRush, etc. There you can read descriptions of the studios and their areas of work and reviews of real customers. This is always an excellent way to see the reputation of the studio, get acquainted with their work, and choose the right performer based on this information. In addition, you can make a test order, which will help verify the performer's professionalism thoroughly. And then you'll be sure that the creation of your website will be done by real professionals.