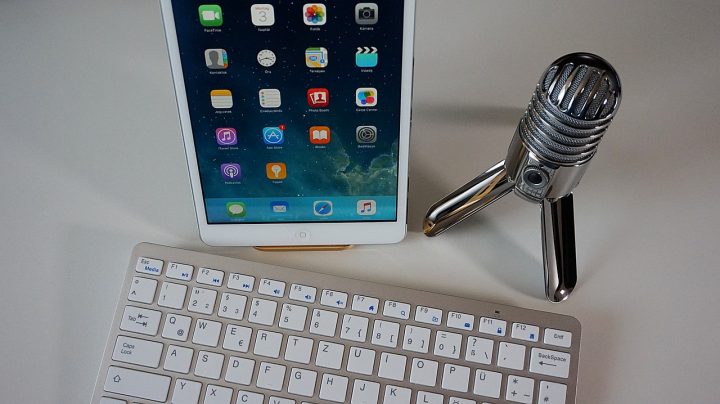 When you create content, you also need to share it somewhere so that people can see the same. The exact concept is followed by every content-based platform like YouTube, Facebook, Twitter, etc. When you think about creating podcasts, you need to invest in a hosting platform as well. These platforms will allow you to book a certain amount of space on the server, so that, your channel can publish content regularly.
They charge you a particular amount for offering the hosting service. Some platforms also offer podcast editing facilities along with hosting. However, choosing a specific editing platform like Podcast Press is more advised.

There are multiple hosting platforms available these days. If you are someone who is new to the process of creating their own show or channel, then continue reading. This article will help you to know more about the Top 6 best platforms that can be used by you to publish your podcasts in the future.

1. Libsyn
One of the first-ever podcast hosting sites to be created was the Liberated Syndication or Libsyn as you might know. Started in 2004, it has over 25,000 shows to date. The number of audience or listeners that connect to this hosting platform are around 44 million a month.
The pricing range that Libsyn has to offer goes anywhere from $5 to $75 per month. Whereas the monthly storage available can range from 50MB to 1500MB.

2. Podbean
Podbean is also a podcast hosting platform that gives you access to a large number of listeners at once. The pricing range for Podbean can be as low as $3 to $99 plus per month. The storage capacity offered here is 100MB and above.
It is ideal for large organizations and radio stations. The highlight of Podbean is that it is designed for beginners and has a simple, straightforward interface.

3. Buzzsprout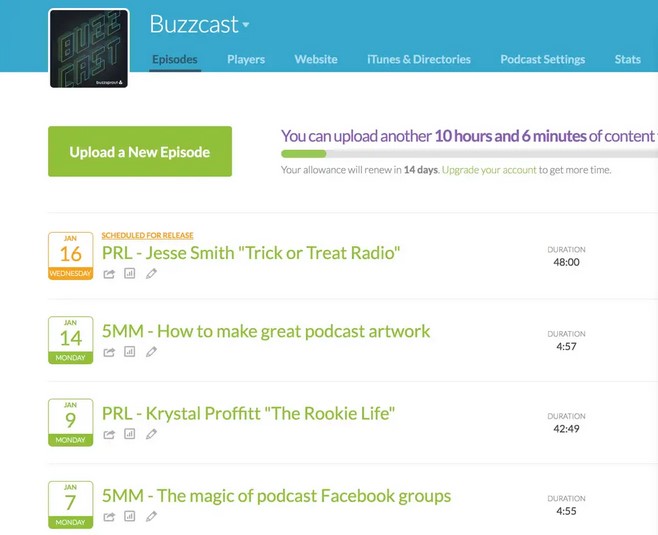 If you are starting your podcast channel and require a strong customer assistance section, then Buzzsprout should be considered. It is user-friendly and the price range is up to $24 per month.
This podcast hosting site can be used even if you do not have a technical background which is quite convenient. Moreover, it gives you the facility of switching from another hosting platform by offering episode importing service.

4. SoundCloud
Another hosting platform that does not cost your fortune is SoundCloud. It is priced fairly at $16 a month and gives you a monthly upload range of anywhere from 3 hours to an unlimited period.
SoundCloud started offering podcast hosting facilities in the year 2014. It is quite popular amongst musicians which is why the platform is able to attract a large number of listeners. Another advantage of using this platform is that it allows you to market your creations on social media as well.

5. PodOmatic
If you want to opt for a hassle-free podcast hosting platform, then PedOmatic is the ideal choice. You can simply record your content and the platform will create the RSS feed automatically. This will make it easy for you to sync your podcasts on Apple Podcasts, Google play, and Spotify.
The packages available for this platform can range anywhere from free to $75 per month. While the hosting space available is 500MB and above.

6. Blubrry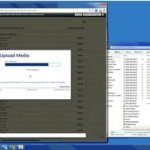 This is a popular podcast hosting platform for podcasters who are on WordPress. It allows you to save time since you do not have to integrate the podcasts with your WordPress site. It is also a good choice if you are trying to find advertisers for your podcast.
If you choose this platform you can spend anywhere from $12 to $80 a month. The minimum storage space available is 100MB which can be extended as per your requirement.

Wrapping it UP:
Most of the mentioned podcast hosting platforms offer a free trial period to every one of their customers. So, if you are not sure about which one to choose, then you can consider booking a trial session. You can also improve your content quality by using Podcast Press for editing the same.